Miyabi knives are premium knives developed by skilled Japanese craftsmen and are used by culinary artists worldwide. They are reminiscent of ancient Japanese swords and are known for their precision and sharpness.
However, Miyabi knives are costly, so the question remains, are they worth it? Read on to find out what makes Miyabi knives worth the hype and price.
Characteristics of Miyabi Knives
Japanese artistry combined with modern German engineering makes the knife design exceptional, setting it apart from standard knives. 
Miyabi knives are sharp, precise, and allow ease of use, making them good value for money. However, depending on some characteristics, the knives have different price ranges. Here are some qualities that determine the Miyabi knives' price range. 
Blade
The material used for Miyabi knives' blades accounts for their total cost. High-quality materials increase their usefulness and are one of the reasons why they are so expensive. Forged layers of stainless steel are used to manufacture most Miyabi knives, so they have high levels of sharpness and edge retention.
Miyabi knives are immersed in liquid nitrogen and then reheated to improve flexibility, called the tempering process. 
Afterward, they are hard-finished with a polished edge. These steps and processes ensure quality and durability. As a result, it heightens your Miyabi knife's worth. 
Owing to the strong metal used in its design, Miyabi knife blades are super sharp with razor-like precision. Check the best Miyabi chef knife.
Handle
Miyabi knife blades are not the unique feature that makes them a cut above the rest. The handles play a significant role in user comfort and are available in either D-shapes or round shapes. D-shaped handles are easier to hold and use, whereas round-shaped ones require getting used to but still serve a similar purpose.
Natural hard-wood handles are the best for Miyabi knives because they offer a firm and comfortable grip. There are specialized synthetic materials that resemble wood and plastic handles as well. All of these handles are moisture and slip-resistant. 
Tang
Pricey Miyabi knives have a full tang. The stainless steel runs from the tip of the knife to the bottom. Despite increasing the Miyabi knife's weight, it promotes stability and a sturdy grip.
The Miyabi knife's full tang distributes weight evenly throughout the blade and transfers some weight to the handle. Without it, the user will use more effort to control the knife's direction while cutting. This enables balance and durability.
Aesthetics
Miyabi knives are some of the most visually appealing knives globally, and the inspiration behind their design comes from ancient Samurai swords. These knives are designed to embody the deep Japanese culture of purity, grace, and elegance. You can see this in their delicate design and intense strength.
Some Miyabi knives have profound aesthetic features, such as black ash wood handles, Japanese birch wood handles, and a Damascus flowering blade finish. These features significantly raise the price compared to other knives. It is a worthwhile investment to have a work of art as a culinary tool.
Ease of Maintenance
Many standard knives require regular maintenance, like oiling the blades, which prevents corrosion. Miyabi knives do not need oiling. The knives are corrosion-resistant due to the tempering process during manufacturing. Another factor that contributes to their high cost.
Miyabi knives are also stainless steel. You can rest assured that they will not rust any time soon.
Pros and Cons of Miyabi Knives
Pros
Sharp and thin blades, making them versatile tools for slicing meats, vegetables, and fish
The blades can accommodate thick cuts and ultra-thin slices
Strong and durable due to more than 100 layers of stainless steel
Corrosion-resistant
Comfortable and slip-free handles
Good edge retention, so regular sharpening is unnecessary
Cons
The blades might be too thin for some people
Miyabi knives are costly
Conclusion
Miyabi knives are world-class culinary tools. Despite the price, they remain a well-liked choice for many professionals and homeowners. Their razor-sharp blades and precision are unique features, and their aesthetic appearance is an added advantage. In light of all the information above, it is reasonable to say that Miyabi knives are worth the investment.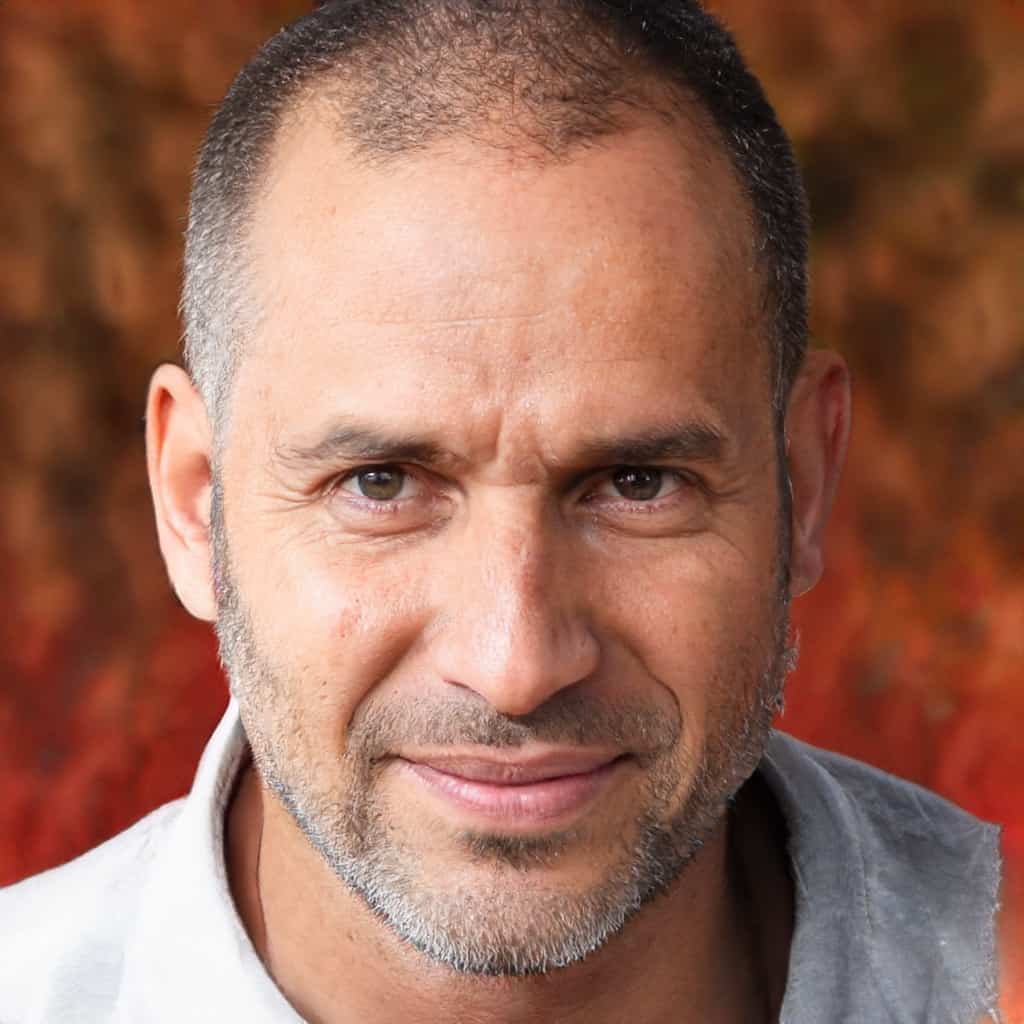 Gary Portman is the founder and main author of Knivesadvice.com. With his extensive knowledge and experience, he is committed to assisting people in choosing the perfect knife for their needs. Through his articles, Gary shares valuable insights on various aspects of knives. With his expertise, readers can make informed decisions and find a knife that is tailored to their preferences and requirements. You can find more info about Gary here.