A lot of people may ask what a "Glock" knife means, especially since the name is often associated with guns. The simple answer to that question is that it is a military knife that is made is Austria. Why would you ever need a military knife? Because of two reasons: First, they are awesome. Second, they are really functional. Even if you don't, "Glock" makes a lot of different kinds of knives as well, such as survival knives that can be used by anyone who needs a knife from time to time. This company produces its knives in a fashion where it can be taken out of its handle and mounted as a bayonet on a weapon. These knives are also made in close cooperation with the special forces in the Austrian Army, and they are also made throwable.
In this post, we will be talking about the "Glock Field Knife FM 81" which is an upgrade to its predecessor: The "Glock Field Knife 78". Here are the most important aspects of this unique knife:
---
The Glock's Blade
The blade on this particular knife is made out of 1095 sprig steel with good heat treatment. A thing that you might not be familiar with is that this blade comes dull out of the box. That can be a bit weird and a turn off to some people. But, luckily, putting an edge on this knife is not a challenge at all. A positive side is that once you sharpen and make the edge of the blade razor-sharp, it does not get dull very easily with proper use. But keep in mind that the steel that this blade is made of is extremely tough, so that might cause it to rust a bit faster than any other steel.
One thing we can't leave out of this Glock knife review is that it is clearly very important to often clean and oil the blade. At 3/8 of an inch thick, the blade is strong enough to handle most tasks, while the length gives it the capability for batoning and hacking wood. Because the blade is only 27/32 of an inch wide, it is also fairly light. In fact, it is even lighter than the shorter "Aircrew Survival Knife" that Glock also has.  Slicing vegetables is not going to be an ideal task for this knife, the reason being that this long straight blade has almost no belly to speak of except towards the very tip.
If you need tips how to sharp your knives have a look at our guides how to use a Smith's knife sharpener or how to use a Lansky pocket knife sharpener.
---
Sheath
The sheath is made from the same polymer as Glock uses in their handguns. For the people who don't know, it is simply a super-strong weather-proof- lightweight plastic. The sheath is designed in such a way that allows you to attach it to your gear quickly but then lock it into place by hooking the two pieces together. There is a tensioned plastic clip in the front of the sheath. It sometimes needs to be pushed back in order to remove the knife.
A positive side to this is that is can be done one-handed. The knife does have the ability to be inserted into the sheath either way. That makes it much easier for left-handed people to use. There is a small loop in the back of the sheath for a tie-down and an adequate drain hole in the bottom. Overall, the sheath on this knife is done extremely well. It is functional and very rugged.
---
Handle
The handle on this knife is also made from the same polymer that Glock pistols have. Since it is made from that, you can know several things. First, it is an extremely durable material because it is both heat resistant and electrically insulating. The handle also has a very small compartment in the end, which can be used to store a few tiny items. The plastic end cap of this handle is not very strong, and it is not very suitable to use it as a hammer. Many tests have shown that under extreme use, the blade will fail before the polymer handle.  This is good to know, especially since Glock makes guns out of this material. Another thing? The cross-guard of this knife has a built-in bottle opener, which works surprisingly good.
Have a look at our picks for the best knives for backpacking.
---
Pros:
Really sharp blade
Made from very high-quality steel
Versatile and multi-purpose knife
Lightweight
The sheath is gun-grade and really helpful
Cons:
Can get damaged if not used properly
Rusts faster than other types of knives
---
The Glock Knife Review Conclusion
All in all, we can easily conclude our Glock knife review by stating the obvious. The Glock is an amazing knife with a lot of handy features that will make your adventures much easier.
The Glock knife is of really high quality. It also brings excellent value for the money, whether you need it for throwing or beating on something. The price on this product makes it one of the best bang for the buck knives out there. The steel on this knife is extremely durable and very easy to sharpen. Even as a beginner, you shouldn't have a problem sharpening it or using it on a regular basis. Other elements of the knife-like the sheath and handle are all made from the high-quality Glock polymer. It is the same one used for guns, so you know that your knife will be well-protected.
We would recommend this knife to someone who wants a cheaper knife that can be used in almost all aspects of outdoor work. So, if you were thinking of getting it, you won't make a mistake. Although it is budget-friendly, this is a serious knife with a lot to offer for all knife enthusiasts. If you aren't convinced the Glock is the right knife for your needs, check out our list of the best bushcraft knives under $50.
You can also check one of our interesting articles about using a butterfly knives.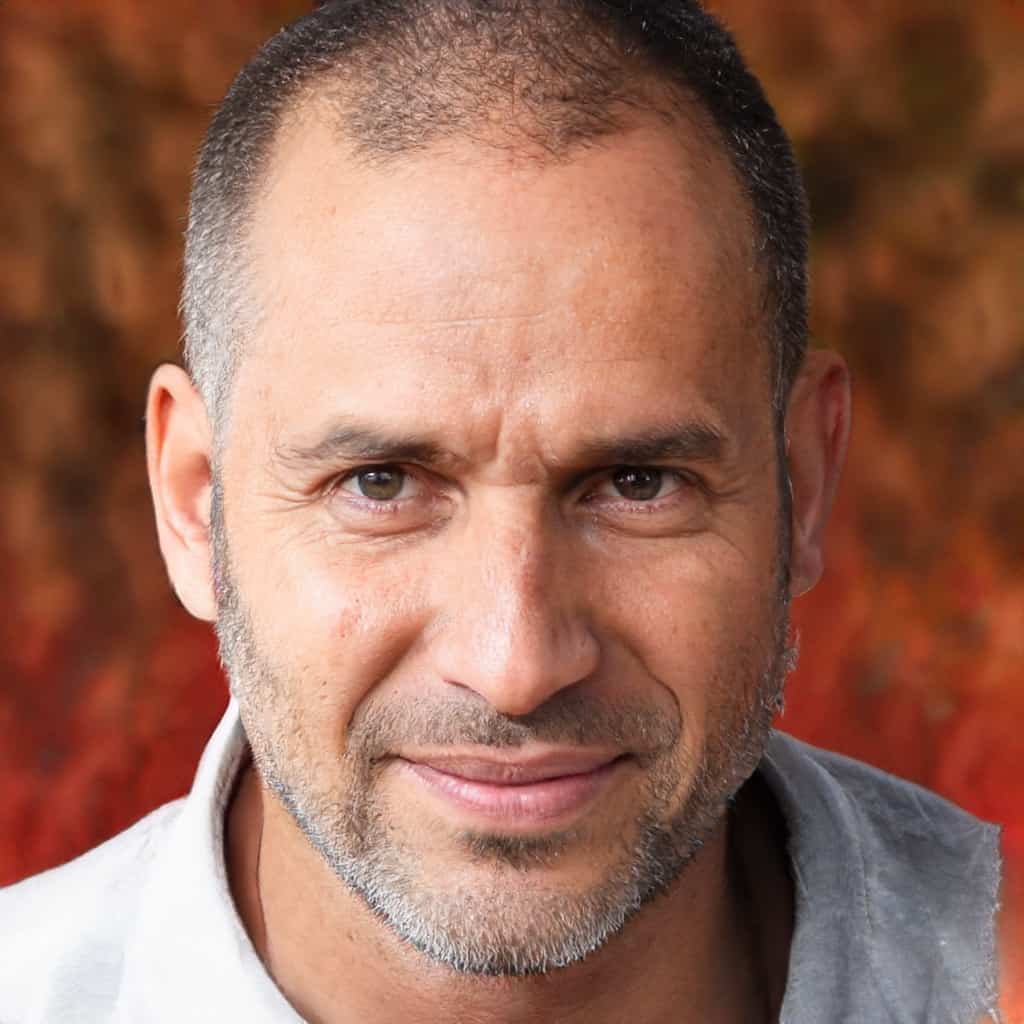 Gary Portman is the founder and main author of Knivesadvice.com. With his extensive knowledge and experience, he is committed to assisting people in choosing the perfect knife for their needs. Through his articles, Gary shares valuable insights on various aspects of knives. With his expertise, readers can make informed decisions and find a knife that is tailored to their preferences and requirements. You can find more info about Gary here.