Choosing the perfect backpacking knife to fit your needs can be a bit of a challenge. The amount of knives that exist are countless, but only few are actually worth buying. To pick the optimal knife for you, you must first know what you are looking for. It also helps having an idea how much are you willing to pay for it. Of course, spending a lot of money for a backpacking knife will wield the best chances of getting a high-quality one. But, as with most things, not everyone has hundreds of dollars to give out for a simple knife.
In this list we will include some of the more expensive backpacking knives out there. But, we will also make sure to include some that are more affordable for the average person.
So, what is a backpacking knife, you may wonder? For those who are not familiar with the term, simply said, it's more or less a knife that you can carry in a backpack when going hiking. Knowing how aggressive and dangerous nature can be, a knife is a must-have tool for your inventory. It can be used to cut firewood, cut and skin animals and even self-defense.
A backpacking knife should be a knife that can withstand a lot of abuse. It should also be as weather-proof as possible. A regular knife may give up on you in situations when you may need it the most. Before starting off, let us remind you that we already have a best automatic knives under $50 top list that you may want to look at.
Anyway, without further ado, here are some of the best backpacking knives that are currently available on the market.
1. The Petzl Spatha
Let's start with a cheaper one. The Petzl Spatha is a backpacking knife that is definitely not suited towards the more extreme backpackers out there. It is a knife that will be suited towards the beginners of backpacking. The stainless steel that is used to make the blade on this knife is definitely not the highest of quality. It did not show amazing results at fire starting or cutting. The blade alone is almost 3 inches which is pretty small.
That is why some people will actually prefer this knife over a bigger and a heavier one. It is so lightweight that even carrying it in your pocket will feel like it is not even there. You will see however that this knife has a massive hole in the middle of the knife, that hole is used to strap the knife on your backpack or belt for an easy access. With all of this said we can say that this knife is more of a climbing knife than a backpacking knife but still, the Petzl Spatha deserves a spot on our list.
Pros
Budget-friendly
Lightweight
Convenient for carrying around
Great for climbing
Cons
Might be too small for the outdoor activities
If you want to check some of our other articles have a look at our full Glock knife review or best EDC knife under $100 review.
2. The Opinel No8 Stainless Steel Blade Folding Knife
Now let's talk about a higher quality knife. The Opinel No 8 Folding Knife made it to the top of our best backpacking knives list, because we consider it being the best value for your money. Opinel is a French knife making company that really outdid themselves in the last couple of years. They started to make such good knives that people started to get a craze for them and how good they are.
The 3.35 inch blade that this knife possesses is one the bigger side of backpacking knives. Being a pretty long blade it is actually surprisingly strong. A bit of a downside of this knife is that on first opening it usually comes pretty dull so it might take some sharpening to really get this knife to shine. This knife's design is pretty simple and that is what makes this knife so outstanding.
This knife is amazing at chopping and slicing meat and vegetables or really anything that you can find out in nature. This Opinel knife has a very unique safety lock mechanism called Virobloc, it is essentially a metal ring that you use to open or shut the knife.
Highly recommended knife for people who seek quality and value in a backpacking knife.
Pros
Very sharp and strong
Good value for money
Multi-purpose knife
Comfortable handle
Cons
Hard to sharpen
Requires maintenance
Here you can read some of our helpful articles fixing a knife that won't close or which are the best knife makers in the world in 2020.
3. The Victorinox Swiss Army Classic SD Pocket Knife
We all know what a Swiss army knife is used for, basically everything. The Victorinox Swiss Army knife provides all of the tool that you might need in survival situations but one thing in mind, this a Swiss army knife cannot do some tasks that a normal backpacking knife can do, such as chopping. For the more aggressive survivors out there who really push their limits in nature, this knife will not do the job for them however if you want a versatile tool that will help you open cans or food packets or cut soft food, this tool will be a must have in your backpack.
If you do not take backpacking too seriously and just want to explore the nature and not really try to live in dangerous and a harsh environment then you will not need a big, strong backpacking knife instead you might consider getting a tool such as this one.
People with larger hands will struggle to use this tool because of its very small shape and the fact that it is extremely lightweight. This tool in itself contains: screwdriver, scissors, tweezers, a toothpick and a key ring.
Pros
Versatile pocket knife
Really useful with the other tools
Quite reliable
Cons
4. The CRKT Minimalist Tanto Neck Knife
This is a bit of a different knife from the other ones that we have in the list. This knife is a Tanto knife which gives you a very high quality for the price you pay for it. The steel that is used for the blade in this knife is in a fair quality for the money and can withstand a lot of time without sharpening and it is pretty durable. A thing that you should consider in this knife is the fact that the blade will tend to rust fairly quickly if you do not remove moisture and dirt off the blade. Another downside with this knife is that the sheath that you get with this knife will deteriorate over time and it will become loose.
Even though there are some negatives that come on this knife we cannot say that it is a bad one. The CRKT Minimalist Tanto Knife is actually one of the best quality knives that you can get for a cheap price. It is very sharp and it is extremely durable.
A thing that makes this knife great is the handle. It is ergonomic and includes three finger grooves and it has some texturing on the top making this Tanto knife a very good tool for precision cutting tasks. We will highly recommend this knife for the backpackers who like to go longer and harsher backpacking.
Pros
Precise
Can be used for multiple purposes
Made of high quality materials
Durable
Cons
Requires a lot of maintenance
5. The Deejo Wood
Now let's talk about a knife that has a minimal design which packs amazing high-quality features. The Deejo Wood 37g knife is a very small and compact backpacking knife. The thing that immediately gets the attention on this knife is the blade. This 420 Stainless Steel blade packs massive strength and durability into it. Even though this knife does not come in the sharpest condition out of the box, once you sharpen this beast it is very hard to get it dull, even in extreme cases.
This knife excels at cutting and slicing and it will cut into almost anything. Cardboard, vegetables, meat, nothing can take the sharpness out of this blade and that is what makes this knife so impressive. You might think that such a small knife such as this one will give in very quickly but this knife will impress you every time. We will recommend this Deejo Wood 37g knife to people who really want the strongest out of small, compact backpacking knives.
Pros
Very convenient and lightweight
Strong for its size
Great value for money
Stainless-steel blade
Cons
6. The Condor Swamp Romper
Perhaps the first fixed-blade knife in our list, the Condor Swamp Romper provides great quality, strength and durability. The blade is made out of a very high carbon stainless steel blade which gives this knife exceptional strength and durability. Even though this blade can withstand a lot of pressure and abuse a thing that you need to know is that this steel is very prone to rusting if you don't take proper care for it.
The handle on this knife is made out of walnut and it is ergonomically designed to fit even the biggest of hands. Wood handles in general are considered to be handles that are higher quality than other materials and also provide a very good grip while also having a lot of comfort.
The sheath that you get with this knife is also top quality and will make sure to protect and keep you and your knife safe. Know that in order for this knife to come in a perfect shape and form, Condor will put a sticky substance on the knife's blade to ensure that the blade does not rust on the way to you because most of the times this knife is going to be shipped. A highly recommended knife for people that need a strong, razor sharp and robust backpacking knife.
Pros
Very sharp blade
Ergonomically designed
Nice design
Strong and durable
Cons
7. The Spyderco Delica 4 Folding Knife
Spyderco has always been a company that makes high-quality relatively cheap knives which we all know and love. The Spyderco Delica 4 Folding Knife is a very good bang-for-the-buck knife and it has its reasons. Firstly, let's talk about the blade and the material that it's made from. It is a very high carbon VG-10 stainless steel produced in Japan. High carbon stainless steel is both good and bad, it is much stronger compared to steel that does not have carbon in it but the downside is that is it more prone to rusting that normal steel.
Not that this knife is a knife with a foldable blade, which means that you will be better off carrying this knife in your pocket than in your backpack because this knife does not come with a sheath as other backpacking knives will. But because of its light weight and small size you will not even feel this knife being in your pocket.
The Delica 4's handle is made out of fiber reinforced nylon. It provides amazing grip, although not ergonomic. It will still fit your hand pretty comfortably. This knife is recommended for people who need a smaller backpacking knife that really packs a punch considering its size.
Pros
Compact
High-quality materials used in it
Strong
Cons
8. The ESEE Izula II
This is another fixed blade knife on our list and this one is really tough. The ESEE Izula II is a knife designed for the most hardcore survivalists out there, originally made as a jungle knife, this beast can cut, carve, slice and chop without having any problems. Coming with the thickest blade out of all knives on our list, this thing can handle serious abuse.
The high carbon steel used in the blade on this knife ensures maximum strength and durability in performing various tasks in the wilderness. This knife is also highly customizable, where you can actually take out the handle on this knife and have a full metal blade that is light weight but also very strong.
Being this monster of a knife for backpacking, carrying the whole knife together with the sheath and handle will give a little bit a weight to your backpack. With this said this knife is recommended to those who take backpacking to the extreme and want a big, heavy and a thick knife they can count on doing various heavy-duty tasks in the wilderness.
Pros
High-carbon steel blade
Handles heavy-duty tasks
Multi-purpose knife
Cons
Not very easy to carry around
Best Knives For Backpacking – Conclusion
With the examples that we have provided here in this post, we hope that you will learn what a backpacking knife is all about and better yet, chosen one of knives that are on our list. Backpacking is taken differently from different kinds of people. Some of them really enjoy spending a lot of time in the wilderness and in survival situations, in which case they will need a backpacking knife that is solid, strong and durable to fulfill their requirements in the wild.
Other people that just like to stay for some time in nature just to clear their minds without having the need to survive in the wild will need a backpacking knife that will be more versatile than a normal backpacking knife. Take for an example the Swiss army knife, it has all the tools that you might need. Note that there are countless more options out there on the internet for backpacking knives so don't be limited to the ones on this list.
You should know what kind of a knife you need for your situation, search up some well-known knife making companies and choose your perfect backpacking knife. But before buying a knife, always make sure to make some research or to look up some reviews about that particular knife and see if it is worth the money that you are giving out for it because when you are backpacking you do not want a knife that will give up on you when you need it the most.
If you want to check some of our guides about budget outdoor knives please check best flipper knife under $50 or best Bushcraft knife under $50.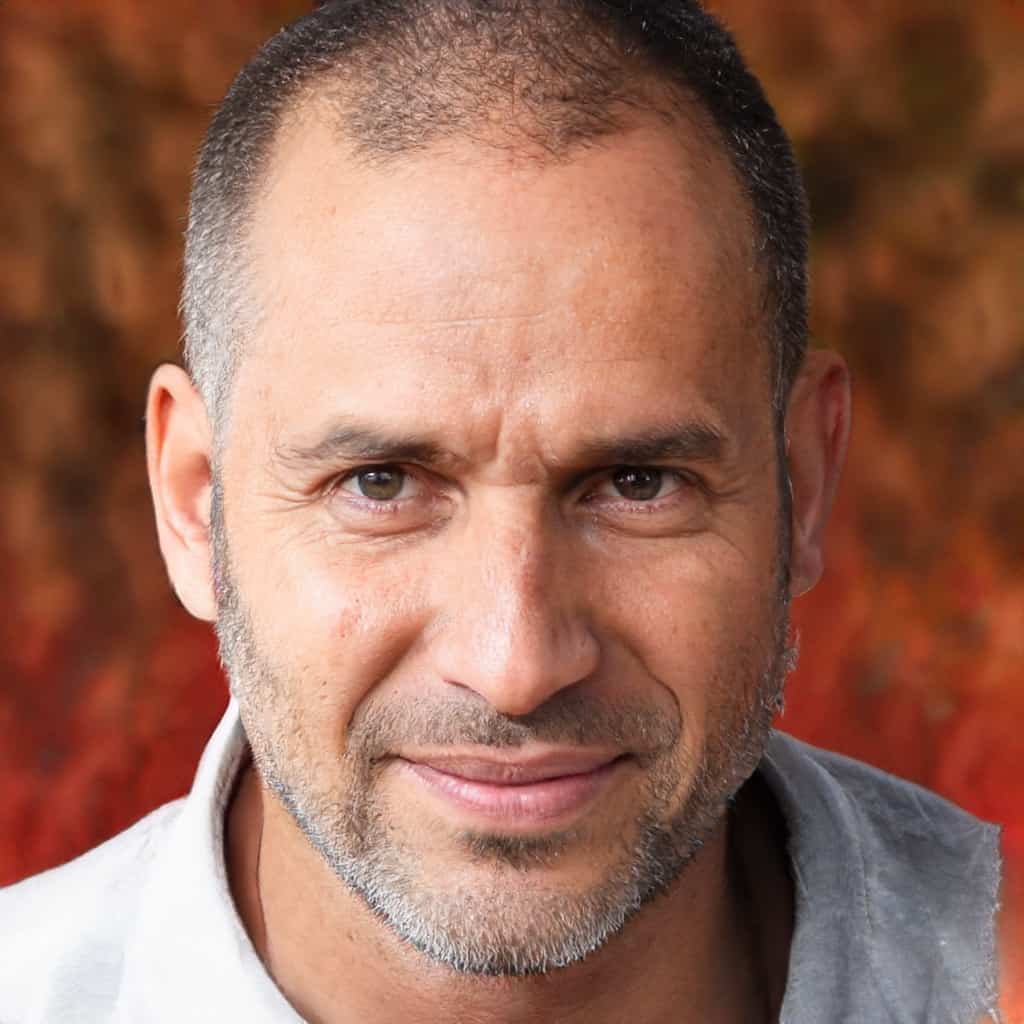 Gary Portman is the founder and main author of Knivesadvice.com. With his extensive knowledge and experience, he is committed to assisting people in choosing the perfect knife for their needs. Through his articles, Gary shares valuable insights on various aspects of knives. With his expertise, readers can make informed decisions and find a knife that is tailored to their preferences and requirements. You can find more info about Gary here.