Every-Day-Carry knives, or simply EDC knives can come in incredibly useful. You don't know when you might need one, but when you do, you'll be glad you had it with you. There are various reasons why you might need an EDC knife, but they are incredible popular for a reason — better safe than sorry. So, if you're on a bit of a budget and want to find the best EDC knife under $100, things can get a little hard. But, don't worry! We can help you find the best one out there, and we did the research for you.
At KnivesAdvice, we specialize in reviewing all types of knives, and we know which the most important brands, features and types are. So, if you are looking to find a budget-friendly EDC knife, you can rely on us. But, before we get to it, we let's go over some of the most important things about them.
What exactly are EDC knives?
EDC knives are basically knives you can carry around. They have quite diverse purposes. For instance, hunters, campers or fishermen use them in their outdoor activities as they've proven to be quite handy tools. Other people have them "just in case" – for self-defense or cutting seatbelts in case of an emergency.
You can even use them in interesting situations like opening cans, cut ropes or branches or even prepare fruits when you don't have proper kitchen cutlery.
Also, EDC knives have found purpose in hygiene too. You can use them to cut hair, shave or even pick food from your teeth (yuck!).
Whatever your reasons are for needing or wanting an EDC knife, you can find one.
For more information about outdoor knives have a look at our reviews about using a butterfly knife or Glock knife review.
How do you pick a good EDC knife
Picking a good value EDC knife is generally based on personal preference. However, there are certain things that you should have in mind.
First, we have price. EDC knives can range from a couple of bucks to thousands of dollars. The best way to have budget in mind when picking your EDC knife is to know how much money you have and find a middle ground. Don't try to find the cheapest one, as it might disappoint you when you need it the most. Also, don't overpay for it as EDC knives tend to be quite compact, so you can easily lose it. Instead, consider paying for it as much as you are ready to pay.
On the subject of size, that's the second most important thing in EDC knives. They can come in different sizes, and you want something that can get the job done, without being too big or too small. So, as a guidance here, we suggest determining what your needs are, and picking a knife that can satisfy them. For instance, if you want to use it for hunting, you're gonna need a bigger one. On the other hand, if you want it for just-in-case and you don't want anyone to notice it, you'll need a smaller one. Just consider that the size of the whole blade is enough for your tasks.
There are many other in-between things that you should consider, but you should always trust experts. This is why we suggest doing your research and picking a knife that has a good reputation. To save you the time on finding the best EDC knife under 100 for your needs, we've compiled a list of the most popular and convenient choices. Here are your options:
1. James Folsom Pocket Knife
If you want a no-fuss, simple yet-effective EDC knife, you'll love the James Folson pocket knife. It is a big deal amongst knife enthusiasts because it has a really sleek design, it is intimate and ultimately, really effective. When you close it, it is exactly 4-inches long which makes it one of the most compact knives on the market.
The blade is 2.8-inches long which although not too long, can do many of the tasks we mentioned above effectively. We loved that it is made from high quality materials. It is made from 416 stainless black oxide materials, and these are resistant to damage and quite reliable. Also, the knife features G10 scales and a carpenter CTS-BD1 blade, both of really high quality.
This drop point blade is really handy and what we enjoyed learning is that both lefties and righties can use it without any discomfort.
It is only 0.4-inches thick, so you can easily carry it around in your pocket at all times.
Pros
Reputable manufacturer
Good value for money
High quality materials used in it, resistant to damage
Simple yet sleek design
Cons
Can be too small for some tasks
2. Kershaw Blur EDC Knife
The Kershaw Blur knife is absolutely on of the most stunning and best knifes under 100 you can find. It is incredibly sleek, regardless of which color design you choose.
It can be opened using only one hand, and most importantly, it is ambidextrous (you can open it with either your right or left hand). What we really loved about it is that it features a SpeedSafe Assisted opening. This makes it easy to open the knife, without having to risk injuring yourself.
When it comes to storing, the reversible pocketclip comes in handy. You can change the tip position of the blade, or even the side that the knife carries. The knife will rest nicely in any pocket or storage compartment in a bag, and you can discreetly have it around.
Last but not least, we should mention that this incredibly compact knife has a really well-feeling handle. Even if you use the unit for extended periods of time, you'll feel it lying comfortably in your hand. The handle is reinforced with an inset liner lock too. This feature ensures that the knife is overall safe to use, and it makes it significantly stronger than similar knives.
Pros
Fast deployment
Ease-use
Ergonomic handle
Can be used in different conditions – snow, mud, marine
Cons
A bit pricey for the size
If you want to learn more about sharpening your knife have a look at our guides how to sharpen a Hawkbill knife or how to use a Lansky pocket knife sharpener.
3. TacKnives Double Action Safety Knife
(currently unavailable)
The TacKnives knife is a really reliable option for those who want an all-purpose EDC knife. This knife is exactly 9.25 inches long when fully erect, and it can do the tasks of regular knives too. It is popular amongst knife hobbyists because it has exceptional build quality and incredibly reliable performance.
One of the best things about the knife is that the blade is made from premium Stainless Steel at 58HRC. This material is known for being resistant to damage and rusting, and it is also well-performing. The blade is 3.94-inches long, which is more than enough for many heavy-duty tasks. Talking about numbers, we should mention that the blade is 0.11 inches thick and 0.71 inches wide. In terms of materials, we should also mention that the handle is aluminum coated. Although this isn't a really popular material for handles, the handle is quite nice. This is especially since the handle has an anti-slip rubber for increased convenience.
The whole unit weighs around 9.17 ounces which allows the owner to carry it discreetly. For increased convenience, the knife features a red-finished deep-carry pocket clip.
Considering its size and quality of the whole construction, you can say that the knife can be used for various purposes. We also liked the glass breaker feature which can be quite handy in emergencies.
All in all the TacKnives safety knife can be a really good addition to your knife collection, or it can be a handy tool you have around. Coming from such a reliable and reputable manufacturer, you cannot be disappointed by it.
Pros
Great value for money
Sharp blade
Resistant to damage materials in the blade
Anti-slip rubber feature on handle for safety
Cons
Might be too heavy for carrying in pants' pockets
Aluminum handle is not durable
4. Ontario RAT Knife
A great option for a budget-friendly knife is the Ontario Rat Knife. This is a really basic knife, but that's why it is great – it is a fuss-free knife. When closed, the knife is only 4.5-inches long, and it can fit in smaller pockets too, or smaller compartments in travelling bags. When open though, it is exactly 8.5-inches long, and it can do a lot of work for you. The 3.5-inch blade can be really handy for finishing up several tasks. Especially if you consider that the blade is really sharp and can cut some harder materials.
We loved that the blade is made from AUS-8 steel, a really popular option amongst knife makers. The knife also features a full flat grind and a lanyard hole, all of which can be really handy.
In terms of design, the Ontario RAT knife can be bought in different styles. You can choose from several colors for the handles and the blade alike. The handle has a nylon coating which can be quite convenient since it is a natural anti-slip material. This makes the knife quite safe to use even in harsher conditions.
The unit is lightweight too – it is both male and female-friendly. It weighs around 5 ounces and can be carried in every type of pocket.
Pros
A really budget-friendly EDC knife
Reliable
Various designs to choose from
Lightweight
Cons
Nylon handle might not resist corrosion
5. Kershaw Cryo Pocket Knife
If you want to get a cheap yet reliable knife, Kershaw is always a good choice. This multi-purpose knife features a rugged stonewash finish and it is of one of the highest-quality materials. You can use the stainless steel blade 2.75-inch knife for everything. Gardening, fishing, camping, hunting, backpacking – you name it. It is incredibly light, and you'll forget you have it around when you don't need it.
The blade is made from 8Cr13MoV stainless steel, and it has a stonewash finish. These two combined ensure that the blade can resist rusting, stains and even scratches.
Although made from high quality, the unit is pretty lightweight. It can rest on your arm easily thanks to the well-designed handle. We should also mention that the handle has a G-10 front and stonewash stainless steel back. It makes it look pretty serious and manly too.
The knife can be carried easily. It features a lanyard hole, so you can attach it on your belt or carry it as a necklace around your neck. You can also carry it in pockets and bags too.
Holding and using the Kershaw Cryo Pocket Knife is quite easy too. Besides being lightweight, the shape of the handle is well-made and the unit rests on the hand without creating friction. The handle also features a SpeedSafe assisted opening. Moreover, it has a frame lock and a lock bar stabilizer, ensuring that you are using a knife that is reliable and safe.
If you want to carry the unit in your pocket, you have a 4-position deep carry pocket clip. Although not a big deal, if you want to use this knife on a daily basis, you'll find this feature quite handy.
Pros
Multi-purpose EDC knife
High-quality steel
Stonewashed finish makes it look stylish
Fast deployment
Security features
Cons
Somewhat expensive
Smudges are really visible on the blade
Conclusion
Sometimes being on a budget sucks. But this shouldn't prevent you from having the items you really need. And, if you really need an EDC knife, the list above points you to some of the cheapest and most reliable knives on the market. Simply pick your knife and enjoy your time with your unit. You'll feel safer, finish tasks easier, and in general, be better equipped.
You may also want to check out our best OTF knife under $100, and best automatic knife under $50 articles.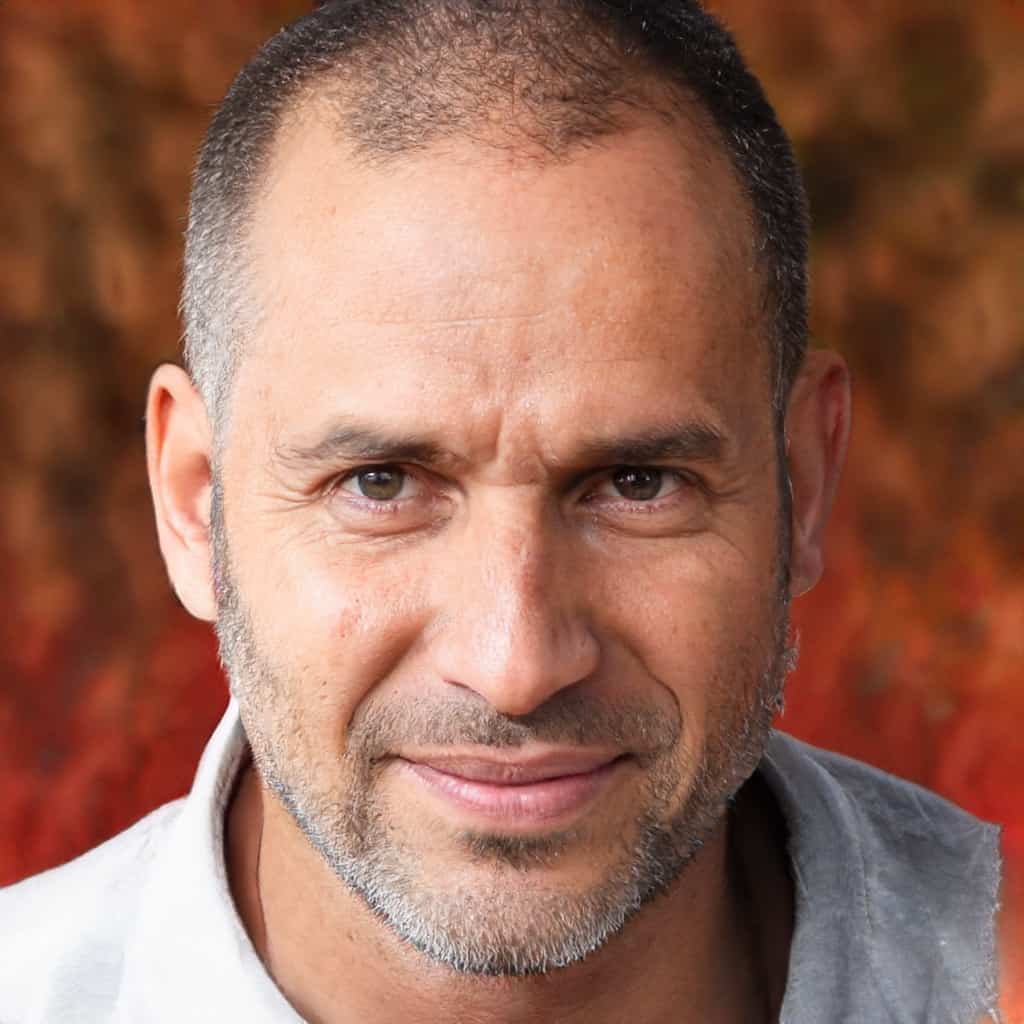 Gary Portman is the founder and main author of Knivesadvice.com. With his extensive knowledge and experience, he is committed to assisting people in choosing the perfect knife for their needs. Through his articles, Gary shares valuable insights on various aspects of knives. With his expertise, readers can make informed decisions and find a knife that is tailored to their preferences and requirements. You can find more info about Gary here.