When looking for a knife, most of the options are typical switchblades or folding knives that require you to extend the blade out to its fullest extent before it can cut. In camping or other self-defense situations, this can be a critical weakness. OTF knives allow you to extend the blade almost instantaneously due to their design.
Today, let's take a look at the best OTF knives under $100, so you can consider whether one of these types of weapons could be a valuable part of your kit.
What is an OTF Knife?
OTF stands for "out the front." These knives can also be called sliding or telescoping knives. Like other types of pocket knives, they are designed for personal use and can easily be held on your person via a clip or stored in your pocket. However, they're different from other styles of pocket knives because of how they open. 
With OTF knives, the blade is always facing the opening and extends in a straight line or parallel with the handle. This opening action is accomplished either through a spring or through another mechanical opening mechanism that is triggered through a switch. Some OTF knives are opened by sliding a switch forward with your thumb.
To find out some of our similar articles, check out automatic knives under $50 or knives for backpacking.
What Are They Used For?
OTF knives are typically used for anything you would also use a switchblade or other folding knife for. Many OTF knives are dual-sided rather than only having a single edge, which has resulted in them receiving some popularity for tactical or combat uses, or for hunting situations.
This being said, OTF knives are less reliable as manual cutting tools because they have more parts and are thus more likely to break compared to similar folding knives. Thus, OTF knives are mostly defensive or "cool" tools rather than staple survival knives.
What to Look For in an OTF Knife
There are a few things you should look for when considering an OTF knife. The most important of these is the deployment style. Most OTF knives feature an automatic mechanism and are called double action, which includes a quick action spring system. The springs can be used to extend or pull the blade back automatically, making them great for rapid deployment. Others deploy using a sliding mechanism.
You should also consider the blade size. Most OTF knives can be anywhere between 3 inches and 9 inches, so consider where you'll be storing the knife and what you'll be using it for. Longer knives are more difficult to carry because the blade has to be stored within the handle entirely.
Edge design is also critical. Many OTF knives are straight edge, but others may be serrated for better cutting or tearing power. There's no right or wrong answer here; it all depends on what you're looking for.
Finally, see if an OTF knife as a locking mechanism as a safety. This can prevent you from accidentally opening your OTF knife while it's in your pocket or prevent the blade from retracting if you need to stab at something.
---
The 6 Best OTF Knives Under $100
---
1. 

SHINACE Black Dual Edge Blade Double Action Knife
The first of our favorites is undoubtedly this dual-edged blade from Shinace. It's a quality piece of equipment and 9 inches in total length. The blade is about 3.5 inches long from start to finish. Including the packaging, it only weighs 11.8 ounces, so it's a super lightweight tool and is great for both self-defense and everyday use.
Of particular note is the anodized aluminum handle. Anodized metal is anti-corrosive and will last for much longer. Since it's aluminum, it shouldn't break or crack even under extreme pressure (as aluminum is somewhat more flexible compared to other metals).
The handle is also great since it comes with a pocket clip and a glass breaker. But what about the blade? It's made of stainless steel, so it won't corrode even under heavy use and exposure to water or contaminants. The spring action of this OTF is quick and responsive through and through without jamming: a key concern in any self-defense situation.
Pros:
Good materials used for the blade and handle

Blade handle comes with additional uses like a pocket clip and glass breaker

Not very heavy overall

Has good blade extending action, no jams
Cons: 
Some of the blades come slightly bent
The Final Verdict
All in all, this is a quality OTF knife that you should consider for both self-defense and for general camping needs.
---
2. Polecraft Folding Tactical Knife
Now let's take a look at this double-edged OTF knife from Polecraft. As a survival knife first and foremost, the blade is made with high-quality 440C stainless steel: one of the best types of stainless steel for pocketknife blades. In essence, it's extremely hard and sharp but not so sharp that it'll become brittle or lose its edge too quickly.
This is also a double-action knife. You can use the slider to both extend and retract the blade with ease. The entire knife only weighs 231 g, so it's relatively easy to operate. We also really like this handle since it's been oxidized to prevent corrosion over time. It's slightly textured so your hand will have an easier time keeping a grip on the knife, even if your palms are sweaty.
Even better, the knife comes with a special holder that you can wear right on your belt. This isn't as convenient as a dedicated pocket clip, but it's a good holder overall and comes with a Velcro securing strap for safety. The handle comes with a glass breaker as well.
Last of all, this knife comes with a lifetime warranty. You can exchange the knife for a new one if you discover a manufacturer defect of any kind.
Pros:
Has a dedicated Velcro holder you can wear on your belt

Made of excellent stainless steel and oxidized aluminum alloy

Handle is textured and has a glass breaker

Comes with a lifetime warranty, so you'll definitely get your money's worth
Cons: 
Doesn't come with a pocket clip so it may be tough to draw in an emergency
The Final Verdict
All in all, this OTF knife is capable and represents great value for money both because of its included belt holder and the lifetime warranty.
For more outdoor knives articles have a look at our guide about sharpening a Hawkbill knife or our full review about the best knife makers in 2020.
---
3. 

RQ EDC Manual Open Hunting Knife
This OTF hunting knife is an excellent tactical option if you want something quick and easy to use when finishing off your hunts or for performing any work necessary when out in the wilderness. It's a double-action model that will allow you to retract and extend the blade using the same textured switch. The blade is 10.2 cm long in total, but the knife overall is 25 7 m long.
Altogether, it weighs 230 g and features a zinc-aluminum alloy handle that keeps its weight light without compromising durability. The blade, of course, is 440C stainless steel: a tough alloy that will keep its edge over the long-term and that should not rust or suffer from corrosion at any point.
Like the last knife, this blade comes with a belt holder and a buckling strap you can use to secure the tool in place. But it also comes with a pocket clip if you would prefer to keep your knife secured to your waist using that method instead.
Pros:
Has both a pocket clip and a holster

Has a glass breaker as well

Made of excellent materials all around

Blade durability is unsurpassed
Cons: 
The inclusion of a belt clip and buckled holder is a bit redundant
The Final Verdict
Overall, this OTF knife is a great choice for hunters who like to be prepared for any situation or folks who like having multiple carrying options. 
---
4. 

MDQ Camping Hunting Outdoor Knife
Last but not least is MDQ's Outdoor Knife. With a blade length of 9 cm and a total length of 22 cm, it's a little shorter than some of the other options on our list. But it features a unique blade shape that makes it great for self-defense cuts or general outdoor use, particularly for work tasks like shearing off wood strips or certain plant parts.
Thus, it's a decent survival knife overall. It comes with a glass breaker and a black pocket clip. Unfortunately, the latter of these two features is a little brittle and might easily break if you pull the knife from your hip too quickly.
The rest of the handle is overall durable, however, as it is made of lightweight aluminum. The blade is made of stainless steel to prevent corrosion or long-term degradation, and the slider control is textured so your thumb can move the blade in or out without slipping.
Pros:
Comes with a belt clip and glass breaker

Handle made of anodized aluminum

Has a durable stainless steel blade shaped primarily for outdoors work

The slider is textured to prevent your thumb from slipping
Cons: 
Blade is a little shorter than some of the other options

The belt clip is a little brittle
The Final Verdict
Overall, this OTF knife is a good survival option thanks to its relatively short length and special blade shape.
---
5. 

SHINACE Outdoor Tactical Knife
Here's another knife from the same manufacturer, which means that many of its advantages and disadvantages are the same. You'll note right off the bat that the blade is a slightly different style. This is actually great for tactical uses (i.e. self-defense) since this blade's shape is particularly good for quick stabs and defensive strikes.
Of course, the blade is made with stainless steel and the handle is made with an anodized zinc-aluminum alloy. This, again, keeps the overall knife weight low without actually compromising its durability, particularly over the long-term.
The blade here is the exact same length as the last Shinace OTF knife at 3.5 inches long. In addition to all the other aspects, this knife's handle also comes with a pocket clip in a glass breaker. This makes it easy for you to take the knife everywhere you need to without it falling loose and getting you into trouble.
Lastly, the spring slider for releasing the knife blade is slightly serrated/textured. This makes it difficult for your thumb to slip off the slider at the worst possible moment.
Pros:
Has a textured slider

The blade and handle are made of good materials

Comes with a glass breaker and pocket clip

Great weight and balance overall
Cons: 
Again, sometimes the blades are received a little bent
The Final Verdict
Provided your knife blade isn't bent, you'll likely enjoy this pocket OTF knife for a long time to come thanks to its durability and overall reliability.
---
6. 

IVTT HEISHUANGREN Double Action Dual Blade Knife
This is a special kind of double-action OTF knife from IVTT. A double-action OTF knife has a slider that will both extend and retract the blade without you have or having to put pressure on the tip, saving you from potentially injuring yourself.
The slider is lightly textured so your thumb can keep a grip on it, even if your thumb is a little sweaty or moist. The blade is made of stainless steel, meaning it benefits from corrosion resistance and overall durability.
Meanwhile, the handle is also made of stainless steel, aluminum, and a plastic alloy that forms the handle's outer casing. This isn't a bad thing in and of itself, though be aware that the plastic may melt if you expose the knife to too much heat.
Aside from these aspects, the knife also comes with a pocket clip and glass breaker: standard but welcome features in any quality OTF knife. The pocket clip is pretty durable so you shouldn't need to worry about it breaking or snapping, even under heavy use.
Pros:
Has a double-action mechanism

Made with excellent materials all around

Comes with a glass breaker and pocket clip

Good blade shape for self-defense
Cons: 
The handle has some plastic parts that may melt under extreme heat
The Final Verdict
Ultimately, this is a great OTF knife from start to finish and the fact that it is double-action means that it'll feel a lot more responsive and springy to your touch than many others on the market.
---
Conclusion
Ultimately, OTF knives may not be nearly as popular as traditional switchblades or other pocketknives. But they certainly have a place in any knife enthusiast's toolkit and can always serve as a reliable backup weapon or self-defense blade. Hopefully, one of the above knives will suit your needs; let us know if any of them serve you well!
Why don't you check some of our other outdoor knife articles fixing a pocket knife that won't close or best EDC knife under $100.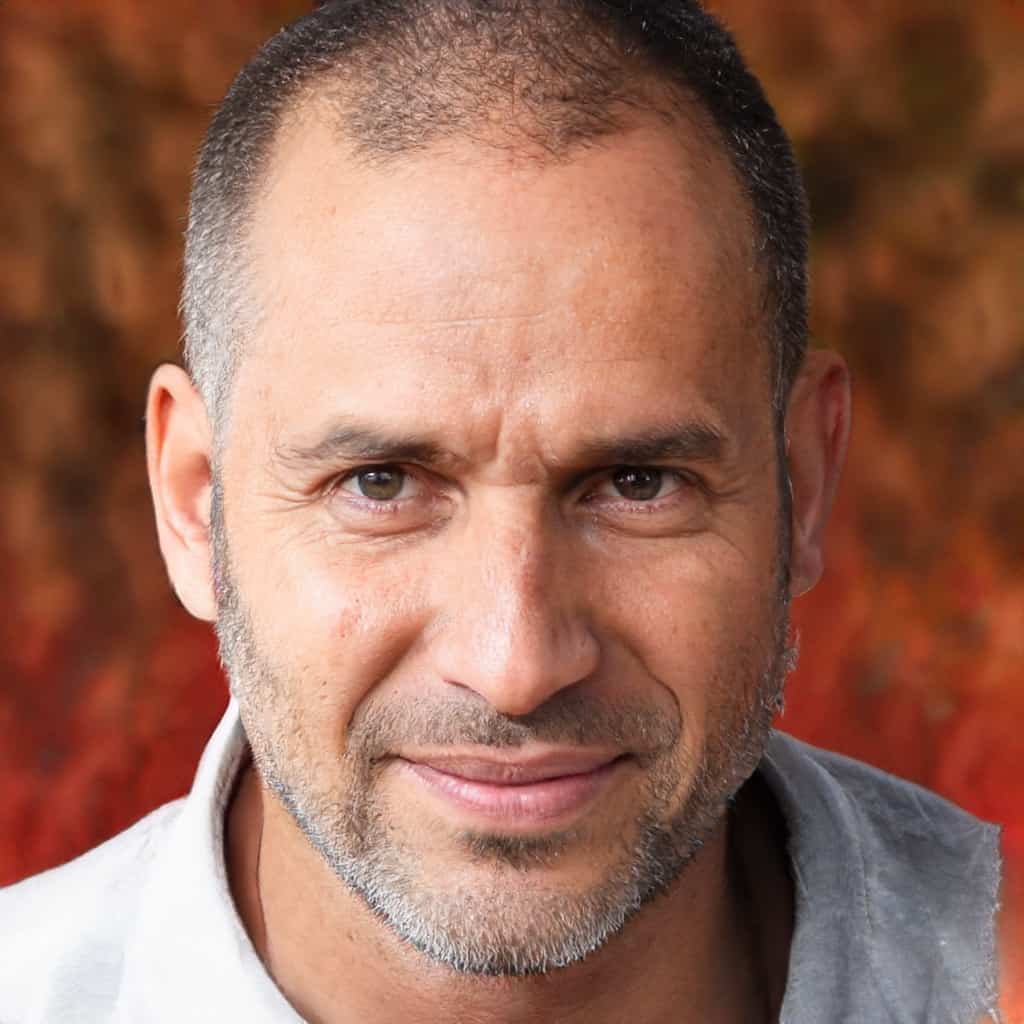 Gary Portman is the founder and main author of Knivesadvice.com. With his extensive knowledge and experience, he is committed to assisting people in choosing the perfect knife for their needs. Through his articles, Gary shares valuable insights on various aspects of knives. With his expertise, readers can make informed decisions and find a knife that is tailored to their preferences and requirements. You can find more info about Gary here.