Pocket knives are some of the best gadgets you can carry around with you. They might save you a lot of time and trouble, especially in emergencies. Pocket knives can serve multiple purposes, and they can come in really handy.
However, even the high quality ones tend to sometimes fail. Regardless of how often you use your pocket knife, it still might malfunction at some point. One of the most troubling issues with pocket knives is when they get stuck in an open position. So, if you have trouble figuring out how to fix a pocket knife that won't close, stay with us. We've created a guide that will help you assess the problem without any knowledge in knife mechanism repairs.
But, first, let's go over the basics, so that you can start learning what you need in order to fix a pocket knife that won't close.
What you'll need
Pocket knives can come from different brands and they have different types and forms. However, the general rule is that any pocket knife can stop working properly, and won't close. If your knife is stuck in the open position, in order to start fixing it, make sure to have these things around:
Well-lit room – pocket knives can have tiny parts and handling them will require nice visibility
Screwdriver – in case you need to fix something
Blow dryer
A needle
A table
Cloth
Lubricant
Baking Soda
Vinegar
If you want to read more of our articles about outdoor knives have a look at our guide on backpacking knives or our guide about using a butterfly knife.
Starting off
Sit on the table and place the knife on it. Take a closer look at the knife to inspect it. Try opening it and closing it to see at which point it gets stuck. Find where the locking mechanism of your knife is. If needed, use proper tools (usually a screwdriver) to take apart the knife. Just remember where all parts go.
After you've done this, there are several possible outcomes:
Outcome 1 – Something is stuck in the mechanism
If after closer inspection you notice that your pocket knife won't close due to something being stuck in it (sometimes even debris, sand or lint) you'll easily repair the issue and have your knife back to normal. For instance try using a blow dryer to blow away all debris. If this proves ineffective and the debris remains in the locking mechanism, use a needle to carefully pick the debris from the mechanism.
After you've done this, you should use a cloth to apply a lubricant to prevent this from happening again, and to get the mechanism moving.
Outcome 2 – Mechanism is rusty
If the mechanism is made from low-quality material and you haven't used the unit for a longer period of time, it can be possible that it simply got rusty. To address this problem, take a glass of vinegar and add baking soda to it.
Fully submerge your pocket knife in it and let it rest for a couple of hours. Just remember to take it out in at least 6 hours, as you might cause additional damage. You'll notice that the vinegar gives metal a nice shine. This process should work positively towards loosing up the rust.
Make sure to dry the whole knife using a warm towel or a cloth, or even a blow-dryer for the internal parts. Next, apply lubricant all over the unit, or other chemical for metal-care.
Outcome 3 – You opened the unit up, and still can't find the reason for the malfunction
If you opened the pocket knife apart and you still can't find the source of the problem, you might need to take it to a professional. These people are called knife-smiths and they specialize in knife repair. Knife-smiths know their way around most of brands and types of knives. More importantly, they have the proper equipment for handling the small internal components of pocket knives. So, if you want to play it safe, this is your best option – and they can solve all solvable pocket knives problems.
Why don't you check our reviews about the best flipper knives under $50 or the best knife makers in 2020.
So, how do locking mechanisms work?
Locking mechanisms are basically designs in the internal parts of the pocket knives to keep them locked in the open position. However, the things around locking mechanisms become complicated due to the fact that different manufacturers provide different techniques.
For instance, we have clasp locks. These use a small post of strong metal fixed at the top of the handle. When you open your knife, the tab plunges in a small divot. If you want to close the knife, you push the clasp until it lifts the post out of the divot.
Also, we have lever locks. Simply enough, lever locks feature a pin on the handle. This pin prevents the blade from closing and it fits into a hole in the handle to stay open. If you want to open the pocket knife, you basically push the lever, thus, engaging the pin.
Frame locks are another option. As the name suggests, there is a frame of the knife is a lock bar inside the handle of the knife. When you open the knife, the lock bar fits under the tang. You need to push the frame back to close the frame lock.
Lastly, we have liner locks. With a lot of similarities with the frame ones too. However, they don't use the frame as a part of the locking mechanism.
Conclusion
All in all, if you have trouble finding out how to fix a pocket knife that won't close, you are probably furious and angry. But you don't have to be. There are several ways in which you can try fixing it yourself, and if you can't do it, it is ok to ask for professional help. We know that even the best knives can sometimes malfunction, but to prevent this from happening, we'd advise ensuring that your knife gets the proper maintenance.
If you're a pocket knife enthusiast, you may want to check out our guide on best OTF knife under $100 or best budget OTF knife.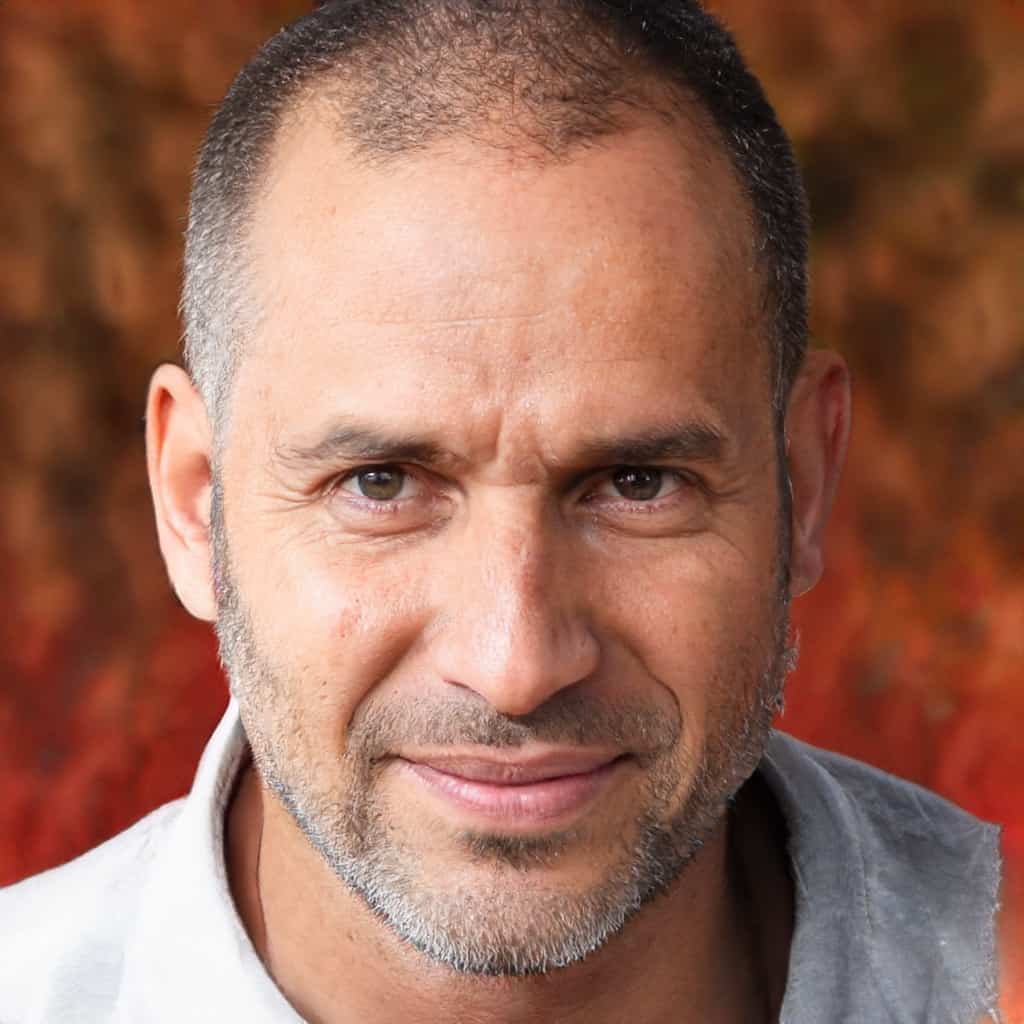 Gary Portman is the founder and main author of Knivesadvice.com. With his extensive knowledge and experience, he is committed to assisting people in choosing the perfect knife for their needs. Through his articles, Gary shares valuable insights on various aspects of knives. With his expertise, readers can make informed decisions and find a knife that is tailored to their preferences and requirements. You can find more info about Gary here.