We all know that knives are just as fun and useful as they are dangerous, and everyone who likes such gear surely enjoys having some unique, useful pieces. Out-the-front, automatic knives are the latest knives trend. Simply called OTF knives, these are really cool gadgets to have around – for fun, protection, and functionality altogether. Find the best budget OTF knife can be hard, though!
Contrary to popular belief, OTF knives don't really need to be expensive. You shouldn't have to break the bank just to have a nice knive around. If you already have or intend to build an awesome OTF collection, we have good news for you. You can easily find the best budget OTF knife options, and enjoy having a functional, fully-working OTF knife for very little money.
In the following text of our article you will find useful information on OTF knives. We're including a buying guide where we'll discuss some of the key factors you need to take into consideration before making the purchase. After that, we'll have a closer look at our top 5 list of the best budget OTF knives. In that list, we'll include a short description as well as pros and cons for each product, where we highlight the good and the bad of every model. So if you are on the hunt (no pun intended) for a new OTF knife, you are at the right place. Keep on reading to fine out what the best pick to fit your needs is!
Things to Know Before Buying an OTF knife
Like we mentioned in our introduction, there are a couple of key factors you need to have into consideration before buying a new OTF knife. In today's broad global market, there are a lot of knife manufacturers in the game. Naturally, not all of them have the quality that is needed for a certain type of knife. Also, keep in mind that the price you pay for the knife does not guarantee quality. The trick is to find the balance between the price and the quality. That is why we've put together a shortlist where you'll see a couple of such knives. In the following text we'll have a closer look at some of the key factors you need to keep an eye for when buying an OTF knife.
Type of Blade
The first thing you must take into consideration when buying an OTF knife is the type of blade you want it to have. For instance, straight blades are known to be easier to clean and easier to sharpen as well, in addition to that, they are precise when it comes to cuts. This type of blade is recommended for fishing and hunting purposes mainly. The other choice of blade is the fully serrated blade. This type of blade is useful when it comes to cutting cardboards and ropes, furthermore, it stays sharp for an extended period of time. So, if you are someone who doesn't like sharpening their knife, this type of blade would be ideal for you.
Manufacturer
Another key factor you must take into consideration is the manufacturer. It is always a good idea to look for a renowned manufacturer, one that has been proven to deliver quality products. By choosing a manufacturer that has a reputation for providing high quality products, you have some sort of guarantee that the product you are buying will last. However, there are certain cases where a new manufacturer shows up on the market and in order to attract new customers, they have to provide a better price. This is one thing you can take advantage of. However, be careful, because this might be a risky move. If you decide to do so, make sure you check the sources that stated that the manufacturer was good.
Price
We should have mentioned this factor earlier probably, but nevertheless, here it is. The price is one of the most important factors, if not the most important. No one wants to overspend and if they do, they expect to get quality. But as we mentioned in the paragraph above, the price doesn't necessarily guarantee quality. The key here is to strike a perfect balance between price and quality. Or in other words, to get the best quality for the most affordable price.
Durability, Endurance and Comfort
The holy trinity when choosing an OTF knife. These are the three thing you need to look for when choosing a new OTF knife. By choosing a knife that is made out of durable materials you can be sure that the knife you bought will last. In addition to that, it will help you with any tasks or challenges that await. As far as comfort goes, you should look for a knife that has an ergonomic handle. By choosing such a knife, you'll get a firm and more comfortable grip thus avoiding any accidents or slips. You'll also feel more comfortable when using the knife.
So, what are our top 5 picks?
Now that you know what you need to look for in an OTF knife let's have a closer look at some OTF models. We've done the research for you and we present to you the best budget OTF knife options on today's market. Without further ado, here are our top 5 picks of the best OTF knife options:
1. Tac Force Pocket Knife
The first OTF knife on our list is the Tac Force Pocket Knife. This knife features a black spearheaded stainless steel blade, that is smooth to operate. Another thing that catches the eye in this knife, is the affordable price. Even though it is lightweight, the construction is very well and sturdy. If you take into consideration the affordable price, you might think that the quality would be at the same level. However, that is not the case with this knife. It is worth far more, than the price. The Tac Force Pocket Knife is not a serrated knife, which means that it is easy to sharpen with a two-stage sharpener.
The Tac Force Pocket Knife is 7.75 inches when it is fully opened. This includes the length of the blade, which is 3.25 inches. Many of the customers were surprised of the quality of the Tac Force Pocket Knife, considering its price. It has an average 4 out of 5 stars from more than 450 reviews, which speaks for itself.
Pros
Very affordable price
Lightweight but firm and sturdy construction
Very well built
<
Cons
The assistance spring could be stronger
2. Viper 3
Next item on our list is the Viper 3. This knife comes with a serrated blade. It is perfect for cutting products that have a harder crust. It is also simple and easy to use, and can be handy with soft interiors as well. The fact that the handle is made from aluminum makes the Viper 3 lightweight and durable. Furthermore, the OTF assistance spring of the knife works very well, this means that you won't have any problems with opening it. The stainless steel blades length is 3.5 inches and the aluminum handle is 5.3 inches. When it comes to weight, the Viper 3 measures at 5.4 ounces. Many customers are satisfied with the Viper 3 as it has a rating of over 3.7 out of 5 stars and that is a fair result.
Pros
Durable handle made out of aluminum
The assistance spring works very well
Lightweight and very ergonomic
Cons
Not the most practical design
Why don't you check some of our other knife related articles about best knife makers around the world in 2020 or flipper knives under $50.
3. DH Benchmade Infidel OTF Knife
The third OTF knife we have on our list is the DH Benchmade 133. When it comes to durability, this knife passes the test with flying colors. It is made out of razor-sharp stainless steel. In addition to that, it has a coat of anti-corrosion and a solid edge retention. When you combine these elements you get a extremely solid and durable knife. Furthermore, it features an anti-slip curved handle that makes this knife comfortable, safe and ergonomic. With a firm and comfortable grip plus the durable materials, you get one hell of an OTF knife.
Benchmade have a good reputation and are known for producing high quality knives. This knife is built to last and perform. As such it is represents the ideal tool. It features a Boltaron sheath, which enables easy access. Furthermore, this knife is slim and quite compact when it comes to size, which makes I ideal to travel with. The length of the blade is 4.52 inches and the total length of the knife is 9.21 inches. It weighs 5.1 ounces. You can rest assured that this knife is quite capable of handling just about every task you throw at it.
Pros
Very durable and well built
Includes anti-corrosion coating
Features the anti-slip curve for better grip
Cons
4. TomPeng UT70
(currently unavailable)
Number four on our best budget OTF knife is the TomPeng UT70. This is knife is highly recommended for camping and similar types of activities, such as hiking, hunting, fishing and such. It is also good for barbequing as well. It features a unique tool shank design and it has a 1.6mm thick blade, and is mead out of D2 material and the length of the blade is 8.5cm. In addition to that, it has an aluminum alloy handle that is 12cm long. Due to the fact that this knife is highly durable and corrosion resistant, it is the perfect knife for those people who don't pay much attention to maintaining and sharpening their knives. The blade is guaranteed to stay sharp for longer periods of time. Furthermore, it is highly durable and ergonomic. This ensure that you'll feel comfortable holding this knife when using it.
Pros
Does not require much maintenance
Very sharp and durable
Includes a unique tool shank design
Cons
5. MTF Outdoor Hunting Knife
Next up on our list is the MTF Outdoor Hunting Knife. As you can see by the name of it, this OTF knife is designed for hunting and outdoor activities. It is perfect for camping, hunting or fishing. If you consider its size and weight it is the ideal pocket knife that you can carry around. It will surely come in handy in a lot of situations. This knife made by MTF has a 3mm thick blade that is also 10.2cm long. The overall length of the knife is a total of 24.5cm. It is very lightweight, as it only weighs 230 grams. The blade of this knife is sharp and durable. In addition to that, the handle is quite ergonomic as it provides a firm grip. This will ensure that there won't be any slip-ups or accidents when you're using this knife. If you consider the price you'll pay for this knife, you are going to get a pretty sweet deal. It is definitely a budget pick and it proves a great value for money.
Pros
Compact size, makes it the ideal outdoor pocket knife
Quite ergonomic
Very affordable
Cons
Some users reported that the switch is hard to push and lock up
Concluding the Best Budget OTF Knife Buying Guide
Well there you have it folks, we've gotten at the end of our article and it is time to summarize things up. Like we already mentioned, there are a couple of things you need to keep an eye for when looking to get the best budget OTF knife. Things like, price, durability, manufacturer, comfort and such. All of these play a key part in your decision, however the ultimate factor lies within your own personal needs. Or in other words, what are your intentions and what do you need to use the knife for. The perfect knife doesn't exist, but there is a perfect knife for a certain type of use. With that being said you should know your intentions and with all of the information you've gathered here, be able to pick out the perfect knife for you. We hope that we helped you in your decision and that you've found this article informative.
To find out some of our similar aticles check out our review about OTF knives under $100 or Bushcraft knives under $50.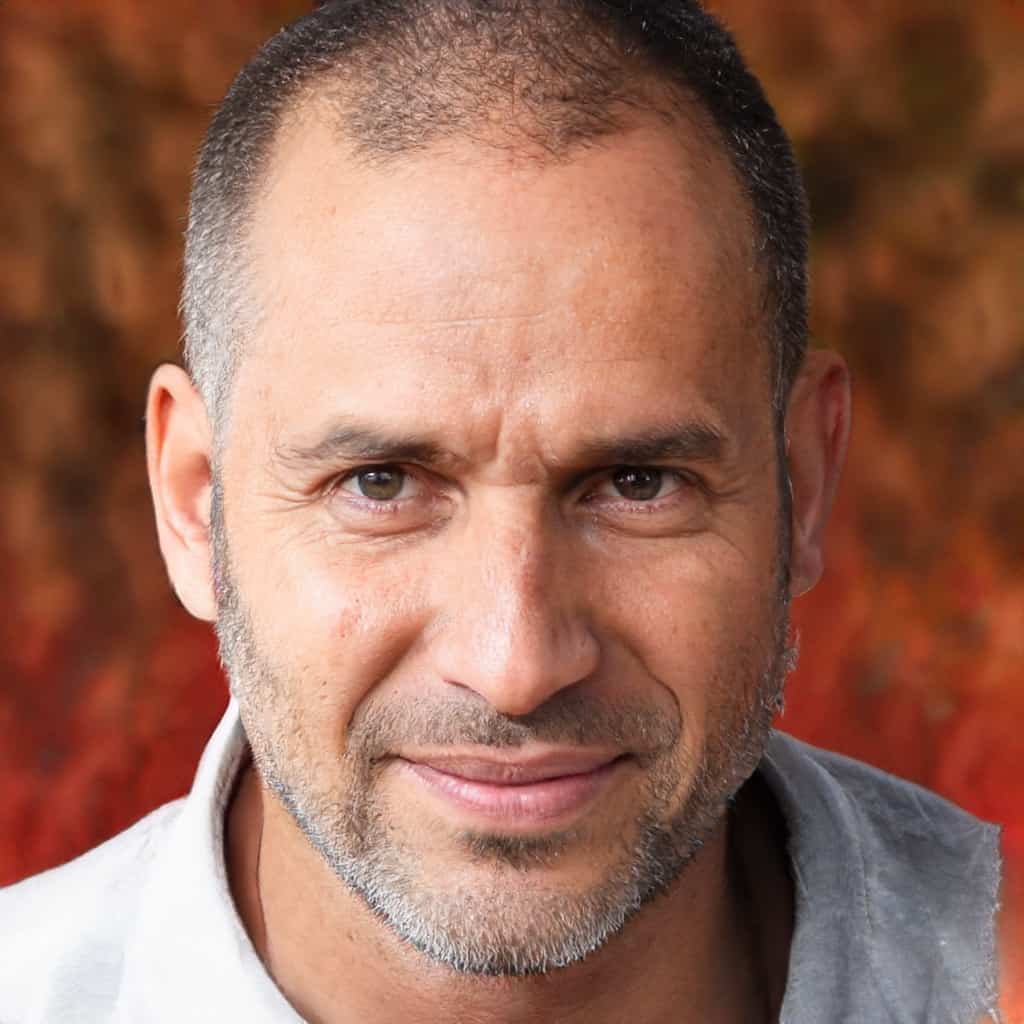 Gary Portman is the founder and main author of Knivesadvice.com. With his extensive knowledge and experience, he is committed to assisting people in choosing the perfect knife for their needs. Through his articles, Gary shares valuable insights on various aspects of knives. With his expertise, readers can make informed decisions and find a knife that is tailored to their preferences and requirements. You can find more info about Gary here.