If you are looking for a knife that will serve as a basic cutting tool, and you also want it to be small and fit it in your pocket, well then, a pocket knife is what you're looking for. They can be used for work around your house or even for self-defense in extreme situations. Pocket knives are great for fast one-handed access and operation. Finding the best flipper knife under $50 can be challenging, but that's what we're here to help you do!
The so-called "flipper" access on these knives allow you to instantly and easily free the blade from its handle, which can be a big game changer in situations where your safety is at risk. When you are choosing the best pocket knife for your needs, you need to make sure that the quality of the blade is good and it won't give in when you need it the most.
You will also want to consider the aesthetics of the knife. Looks can make a difference, especially if you're using your knife more frequently. In this post, we went through a variety of pocket knives that are high quality and also affordable. You may also want to learn more about the best automatic knives under $50.
Anyway, let's get to it. Here's our top pick:
1. The CRKT Fulcrum 2
This CRKT Fulcrum 2 is a direct upgrade to a very old classic knife that a lot of people still use today: the CRTK. The main difference between this one and its predecessor is the new and improved easy-to-open fulcrum mechanism. The handle is made out of carbon which adds a bit to the aesthetics of this knife and our opinion it looks very slick.
Pros
The 3.18-inch blade is really strong
Reliable knife
Really sharp
Well-made handle
Cons
2. The Papagayo Skinny Folder
The Papagayo Skinny Folder knife is a cool looking knife, its design is simpler than any other flipper knife and this might be a game changer to some people. The steel used to make this knife is also very high quality. It is titanium coated which adds to the knife's overall strength and roughness. Because of its simple design this knife does not weigh a lot. The handle is made from a good looking Zebrine wood. The size of this knife gives you the option to fit it in your pocket without even knowing it's there.
Pros
Titanium coated
Anti-slip features
Compact
Simple to use
Cons
Cannot handle heavy-duty tasks
Requires maintenance
If you want to learn how to maintain your outdoor knives have a look at our guides on sharpening a Hawkbill knife or fixing a pocket knife that won't close.
3. Spyderco Tenacious
Thie Spyderco Tenacious can be a perfect choice for a budget pocket knife. Its handle is made to be easily gripped. This knife comes razor sharp out of the box which is a very good thing for people without knife sharpening experience however it will need a little bit more sharpening than the other knives.
Pros
Very compact
Good reviews and reputation
Easy to sharpen
Reliable
Cons
Might be too small for some tasks
4. The Buck Knives 279BKS Folding Alpha Hunter
Buck knives are one of the most famous brand of knives out there and they prove that with every one of their products. The blade on this knife is satin finished and the material used for it are pretty standard for Buck knives. It is very resistant to corrosion, it is easily opened and has good wear. Another positive side of this knife is that it comes with a warranty which is always a plus.
A thing that people don't really like on this knife is its weight, coming in at 8 ounces, this blade will be a little heavy on your pocket. Don't let that fool you though, this is a great knife if you need a stronger one for some outdoor work, but if you want a knife to do some basic and not so aggressive work there are cheaper knives to buy than this one.
Pros
Reputable brand
5-inch blade is really handy
Has a warranty
Nice design
Cons
5. The Spyderco Roadie
The Spyderco Roadie is an extremely small knife but what it lacks in size it makes up for in the sharpness of the edge. Because they did not allow knives to be carried in planes Spyderco released this knife. For someone that does not need a robust knife but needs a small everyday knife this knife makes perfect.
Pros
Really sharp blade
Strong knife in general
Great brand
Budget-friendly
Cons
Blade is too small for some serious tasks
6. The SOG Flash II
The SOG Flash II knife is an amazing looking knife thanks to its AUS 8 stainless tell and a handle completely made out of glass reinforced nylon. The beauty of this knife lies within the black finish which overtime will wear off but the knife will not. This knife also has a mechanism that prevents accidental opening of the knife. Also a useful thing in this blade is the serrated part which can be used for different work opposed to the edge.
Pros
Compact and easy to carry around
Nice design
Safety mechanism is really handy
Partly serrated
Cons
Handle gets easily damaged
7. The Buck Knives 110
Getting a Buck knife is a must have at some point for the knife user. The fact that it is made out of high quality steel and it comes with a lifetime warranty make this or any Buck knives an amazing product. This knife opens up with ease too. What we really loved about it is that it has a real leather sheath. You can also attach this sheath to a belt for extra convenience. The knife is very reliable and you can count on it to be your loyal tool on your adventures in the wild.
Pros
Convenient unit
Lifetime warranty
Reliable manufacturer
Easy to use
Cons
Somewhat uncomfortable handle
8. The Kershaw Brawler
The Kershaw Brawler is a great knife that comes with a high quality steel and a black oxide coating which as you might guess will wear off over time but not to worry, the knife itself will not. Because of the quality of this metal alloy used to make this blade you will very rarely need to sharpen this knife, once per month if you are using it regularly. It also comes with a SpeedSafe assisted opening which is also a plus side of this knife.
Pros
Really safe
Beginner friendly
Extremely durable and resistant to damage
Sharp blade
Cons
Requires some maintenance
Have a look at our picks for the best knives for backpacking or EDC knives under $100.
9. The Victorinox Swiss Army Pioneer X Multi-Tool
The big upside of this knife is that it has many tools fit into it, from a blade, scissors, reamer, a can opener to a screwdriver, this tool has it everything. This might not be a very well-known brand and it is a shame because this tool is absolutely great. Its size contrary to what it might look like is very small which is hard to believe given the fact that there are so many tools fit inside of it. Many people that give this tool a try they always seem to come back to it.
Pros
Multi-purpose tool
High-quality knife
Compact considering its usage
Nice design
Cons
10. The CRKT Ken Onion Swindle
The last option on our list is the CRKT knife. In its essence, the CRKT Ken Onion Swindle knife is a great knife. For everybody, but especially for those who search for a very basic hunting knife. This knife looks very clean and it is very smooth to hold. This knife features a pen styled clip that can be a turn off for some people. But the quality of the steel which the blade is made from is high quality so that makes up.
Pros
Multi-purpose knife
Seamless work
High-quality steel used in the construction
Lightweight
Cons
Blade might be too small for some tasks
Conclusion
If you want to get a flipper knife and be a badass, you should definitely do it. However, this doesn't necessarily mean that you need to max out your credit card so that you can have a nice and functioning tool.
In the list above, we've named some of the most cost-efficient and yet, high-quality flipper knives. We also featured what we consider to be the best flipper knife under $50. You will be saving a lot of money, and yet, will get the exact same performance.
Before making the purchase, make sure that you have your priorities straight. Simply think of the purpose of why you're gonna use the knife, and make a choice based on your needs.
We also hoped that we've helped you make your decision, or at least, narrow down your choices. All of the items above have a great value for their money, are reputable and reliable, and yet, won't empty out your wallet.
You can also check some of our interesting articles about Glock 81 knife or the best knife makers in the world.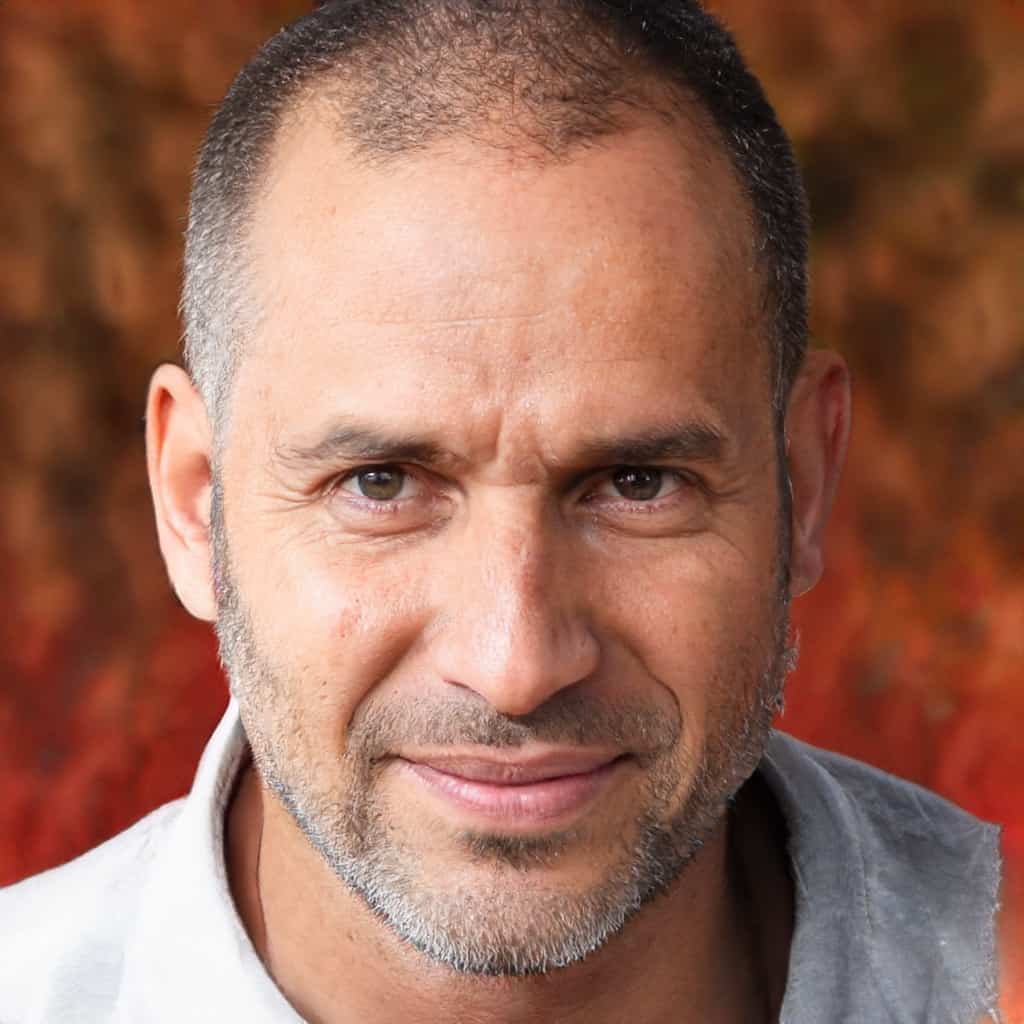 Gary Portman is the founder and main author of Knivesadvice.com. With his extensive knowledge and experience, he is committed to assisting people in choosing the perfect knife for their needs. Through his articles, Gary shares valuable insights on various aspects of knives. With his expertise, readers can make informed decisions and find a knife that is tailored to their preferences and requirements. You can find more info about Gary here.