Automatic knives are great for several reasons, but finding the best ones can be really hard, especially if you have a lower budget. That's why, in this article, we'll go over the best automatic knives under $50 that you can find on the market in 2019 and beyond.
But, before we get down to business, let's go over the most important things about automatic knives.
The two main types of automatic knives are OTF and OTS, depending on how the blade deploys (the former deploy out the front, while the latter deploy out the side). You can also read our OTF knife buying guide to learn more.
In essence, automatic knives are knives that can open quickly. They have a blade that is released using the locking mechanism of the unit.
Automatic knives have proven themselves to be quite useful – contrary to popular belief. With a single push of a button, you can save a lot of time in emergencies.
However, you should also know that knives are dangerous and often considered to be weapons, and automatic ones don't differ from this rule. This is why, before owning your own piece, we suggest checking your local applicable laws.
List of some of the best knives that you can get under $50
If you were looking for something that will serve the purpose of a real knife yet, it is budget friendly, here are your best options:
1. The Smith & Wesson 8.6-inch in Knife
The Smith and Wesson knife's blade is made of one of the most reliable materials. Yes, of course, we are talking about 4034 Black Oxide Stainless steel. As such, you'd expect it to have a grey aluminum handle and it has a black rubber that prevents it from slipping. Thanks to the pocket clip, you can easily take it out in case of an emergency.
You can be sure that the blade won't slip thanks to the incredibly helpful safety lock and liner lock. You should know that the knife also has jumping on the liner lock for increased convenience.
In terms of size, the knife is exactly 8.6 inches long (about 22cm) and the blade is 3.6 inches long which is quite decent for the price range. Also, you should know that the total weight of the unit is 7.6 ounces. However, you should know that it weighs a lot for a knife of this size. The knife features a glass break, a serrated blade, and a thumb plate. When it comes to design, we can safely say that this knife is really nice looking.
Pros
Attractive design
Incredible value for money
Good size
Cons
2.  The Kershaw Gray Aluminum Tanto Knife
The Kershaw Tanto knife is a knife that anyone can use for various reasons. You can basically do everything with this one – from gutting fish, hunting and even some gardening tasks. It is well-designed, especially in terms of the blade. The blade is really strong so you can puncture anything without using you own strength.
This knife does not weigh too much, coming in at 4.7 ounces. It also has a speed safe aided opening which adds to the safety when opening the knife.
Pros
Safe multi-purpose knife
Nice design
Reputable manufacturer
Lightweight
Cons
3. The Kershaw Leek Pocket Knife
The Kershaw Leek is a great model. It has a great wharncliffe style blade and it is one of the best ones on the market. It has a flat edge and it is really effective and efficient. What we really loved about the unit is that it can be used for various purposes.
If you need to pierce something or cut anything, you can rely on the Kershaw leek knife. It has a great design that looks as stylish as you can possibly need it to.
It is a well-balanced knife with a lot of great features, and this makes it a great buy for your next automatic knife.
Pros
Well balanced
Great value for money
Safe
Cons
Not too comfortable for long term use
4. The Snake Eye Tactical U.S. Army Winter Snow Camo Knife
This knife has a 3mm thick stainless steel blade. It is 5.25 inches when you close it so that makes it a bit big for a knife of this type.
This knife may look like a knife that only professionals use but its actually the other way around, this knife will serve as your everyday needs. It can serve for daily home needs, cutting fish, hiking, gardening and much more. Be sure to note that the blade on this knife is half serrated and it has spring assisted opening. The pattern used on this knife can be a very big upside to some people simply because it looks extremely cool.
Pros
Half-serrated for multi-purpose
Nice design
Stainless steel blade is sharp
Durable
Cons
A bit large
Safety features aren't handy
You may also want to check out our Glock 81 knife review article or our guide about the best budget OTF knife.
5. The Anvil Bladesmiths – Bullshark
On first look this knife looks pretty big, but it's not that large. It is exactly 8.25 inches when it is open, so that's not too large – it is pretty standard for an automatic knife. What we really loved about this knife is that it comes with a precision glass breaker and a seatbelt cutter as well. Also, you can choose your blade – a serrated or a straight one when you buy this item.
You should also know that the knife has a standard G-10 handle. This gives more stability to the knife without adding to its overall weight.
The blade on this beautiful knife is made out of high quality steel. And, the black finish gives it a scent of modernism, perfect for true knife enthusiasts. This one-handed knife also comes in with a liner lock on it.
Pros
Great design
Anti-slip handle
Chance to choose between types of blades
Cons
Cannot be easily operated by people with small hands
6. Kershaw Cryo II
The blade on this knife is roughly 3.25 inches and it is made out of stainless steel that features amazing toughness, edge retention and corrosion resistance. The interesting part on this knife is that the handle itself is made out of the same stainless steel that is used in the blade and it also has SpeedSafe assisted opening with a flipper.
This knife is also coated in carbo-nitride that helps the knife maintain edge and increases the blade's hardness and lifespan. The knife is very sleek, rugged and you can easily fit it in your pocket and it is a very helpful companion for a person that likes to be outdoors.
Pros
Coated in carbo-nitride
Blade is really sharp
Durable knife
Cons
7. Smith & Wesson SWATMB 7.5- inch Knife
The overall length of this knife is about 7.6 inches with its blade being 3.2 inches. It is made out of 4034 High Carbon steel which makes this knife very durable and tough and the handle is aluminum which has Trac-Tec inserts.
This knife is perfect for those who want to use it on a daily basis. It features a great and really convenient pocket clip, thumb knobs and MAGIC assisted opening. The safety lock on this knife makes it very it very hard for the knife to slip. Another thing to note is that this knife comes in with jumping and a lanyard hole.
Pros
Various options for carrying it
Compact
Made from high quality materials
Cons
8. USMC Folding Elite Tactical – Spring Assisted Marine Rescue Knife
Looking at this knife you can almost always see that it has a seatbelt cutter and a glass breaker fit right in. The knife is made from a very high-quality stainless steel and it will endure a lot of abuse. The small business owned by a retired USA marine guarantees you a quality product. The Marines logo is always laser printed onto the knife which means that it will never wear out.
The handle is made out of glass-reinforced nylon and the whole knife has a black finish to it. This knife is also suited for everyday carry.
Pros
Sleek design with a Marine laser printed logo
Professional quality
Good value for money
Cons
Handle is not comfortable for long term use
9.  The SOG Flash II Partially Serrated Blade Knife
This SOG knife can be used in different tasks. The knife measures 4.5 inches in closed length. The 3.5 inch stainless steel blade which is in this case partially serrated makes this knife very versatile. This knife is also very lightweight holding in at just 3.1 ounces. Its grip is glass-reinforced nylon grip which has a very good grip and will reduce the chances of the knife slipping.
The piston lock on this knife gives a good security to the blade and the biggest advantage is that it can be used one-handed.
The serrated blade on this knife is peel resistant thanks to its Black Titanium Nitrade coating. A lot of people who buy a SOG knife they never go to another knife brand again so that should give you an idea of how SOG produces some of the best quality knives on the market.
Pros
Serrated blade is really effective
Lightweight
Multipurpose knife
Good grip
Cons
10. The SOG Flash II Assisted Folding Knife
This partially serrated 3.5 inch AUS-8 steel folding SOG knife has a tanto shape with a satin finish. It provides quick access to folding knife with complementary safety lock that provides extra security. The additional safety lock on the handle provides extra safety.
The SOG assisted technology enables you to open the blade with just one hand. The handle is made out of glass reinforced nylon with a black finish. The similarities with the SOG Flash II Black Tini finish are uncanny. The subtle differences are in the blades shades and finish, overall a solid knife for everyday use.
Pros
Can be used for various purposes
Additional safety lock
Modern design
Cons
Cannot be used for heavy-duty tasks
Conclusion on choosing the best automatic knives under $50
This has been a list of some of the best automatic knives under fifty dollars that are ideal for a wide range of use. Overall the performance of these models is pretty solid and they offer a very good build quality that come with a well-crafted blade. It is given that the materials used to craft these knives are of the highest quality and that they have their ergonomics perfectly managed.
Most of these knives are good for a wide variety of functions, both indoors and outdoors. Simply pick the one you like the most and make the payment. But, before committing to a purchase, ensure that you choose a knife that suits your needs and that it can meet your expectations.
Why don't you check some of our other outdoor knife articles how to fix a pocket knife that won't close or EDC knives under $100.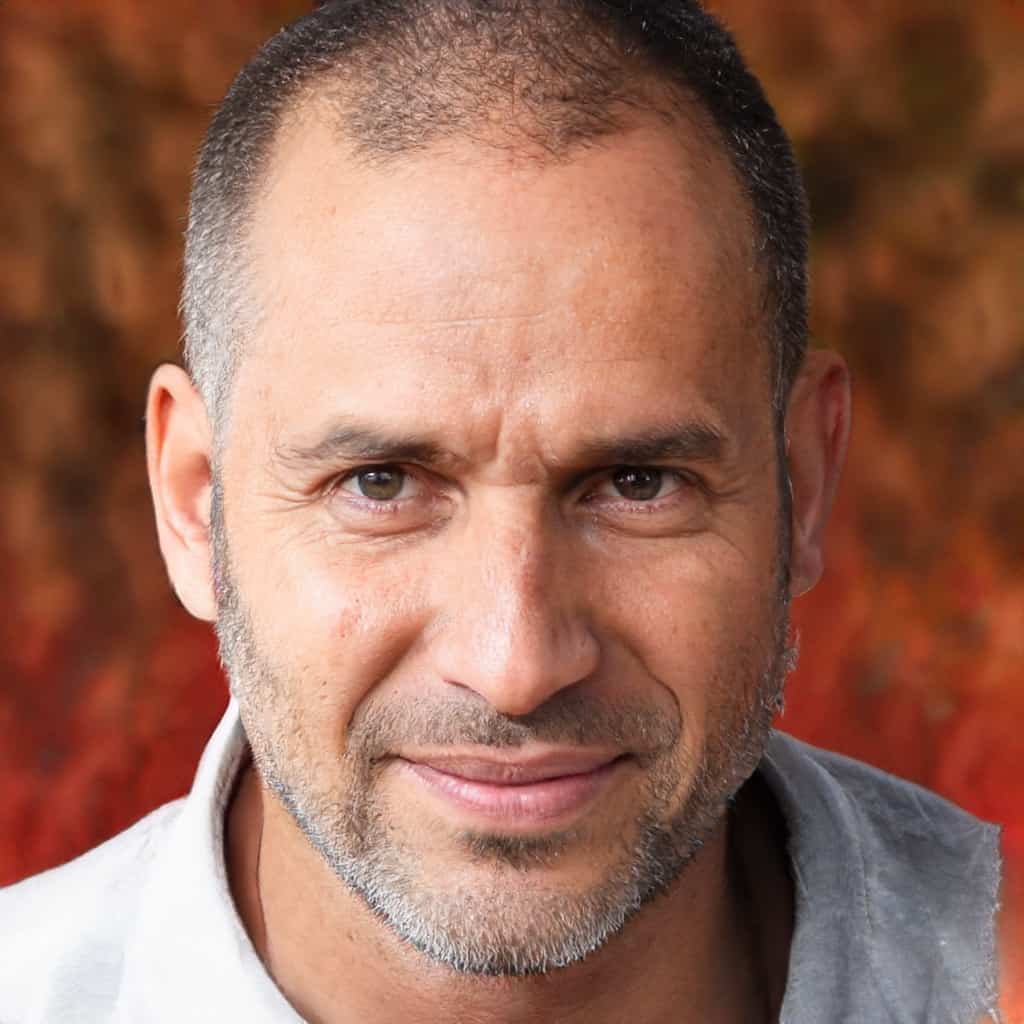 Gary Portman is the founder and main author of Knivesadvice.com. With his extensive knowledge and experience, he is committed to assisting people in choosing the perfect knife for their needs. Through his articles, Gary shares valuable insights on various aspects of knives. With his expertise, readers can make informed decisions and find a knife that is tailored to their preferences and requirements. You can find more info about Gary here.