Folding knives can be extremely handy, regardless of what you do for a living. However, that doesn't necessarily mean that you should spend a fortune on them. It's not super hard to find the best folding knife under $100 for you, especially with enough research.
But, who has time to do research and compare knives? Well, I'll no take offense in that — I love knives and I have a whole collection of ceramic and metal ones. I own both EDC knives and folding knives, and even some multi-tools with amazing blades. So, in order to help you out and save you some time, I did the research and compiled a list containing the best folding knife under $100 options.
Before we get to that, let's go over the basics.
What are folding knives?
Unlike regular full-sized knives, folding knives are compact versions of them you can carry around easily. Usually, folding knives are folded by tucking the blade in the handle, and they are no longer than a few inches.
This makes them easy to carry around and considering their compact size, they can usually fit into jeans' pockets or small compartments in bags.
What are folding knives used for?
You probably know at least one person that owns a folding knife. In fact, you might even know more, but they are so compact and discreet, you cannot notice that one might be having one when they are with you.
Some people decide to get a folding knife for protection. You might never use it, but in case you ever need it, you'll be happy to have it.
On the other hand, some people like hunters or fisherman need a folding knife because it is convenient to carry around on their adventures. It has the same performance as regular knives, and it can come in quite handy. Amongst those people who find use of folding knives are also people who go camping, hiking or backpacking. Each of these people saves space in their luggage, and yet, they have a fully-functional unit
Not only that, some people use folding knives for emergencies. Most folding knives can be used for cutting ropes or seatbelts in case of an emergency. Or, cutting down branches and marking trees in case you get lost.
All in all, you can find various purposes for a folding knife, and if you ask me, everyone should have one – you never know when you might need it.
How much should you pay for a folding knife
You probably know so far that folding knives can come in different price ranges. Some are worth a couple of bucks, whereas others might reach to a couple of hundreds. Depending on your budget and your need, you should have in mind that the cheapest folding knives aren't the most reliable pieces.
This is because they got their price by having low-quality materials used in them, and they might fail you when you need them the most.
Of course, you shouldn't sell your car to get a folding knife either. There are really expensive folding knives if you want to buy them, but I wouldn't suggest doing so. After all, folding knives are really compact and losing one is not something that cannot happen. So, don't risk on going full-nerd and buying a collective piece (except of course, if you want to keep it at home and never use it).
If you want to buy a reliable piece of folding knives, you should spend about $40-80. This way, you'll get decent quality, functionality and you'll get the best for your money. By going under, you might get a faulty piece that will disappoint you, and by going significantly over this price range, you are basically overpaying.
Finding the best folding knife under $100
In order to help you out, as a knife-enthusiast, I've done the research, tested out the knives and came up with the following list of knives that are worth your time, money and attention.
Here is what you should be considering:
1. Spyderco Chaparral Folding Knife
If you want an all-purpose folding knife – the Spyderco Chaparral is the ultimate choice for you. This knife is both male and female-friendly, and can find various purposes. It is incredibly convenient and compact, and you can practically have it anywhere with you.
What I really loved about the piece is that it is amazingly beginner-friendly. It is really safe.
It features the FRN handle which gives it additional safety. The FRN handle (basically includes Fiberglass Reinforced Nylon) is a handy polymer which can be great. It features glass fiber and it is afterwards textured to be handy and comfortable in the hand. The material is pretty lightweight, and the whole unit can be easily used by a beginner.
Another thing that deserves your attention is the overall quality of the blade. The folding knife features a blade that's been ground with flat bevels. The bevels extend from the middle of the knife completely, until the edge. This means that the knife has a grind that has minimum drag during usage – and, increases the overall comfort of the knife. In addition to this, the blade is well-sharpened. It has no serrations, but it is perfect for various tasks, except wood-cutting of course.
Pros
Beginner friendly
Cheap
Incredibly sharp blade
Compact and easy to care
Ambidextrous usage
Cons
Requires constant maintenance, if not, it rusts easily
If you are interested in our other reviews have a look at complete guide how to sharpen a pocket knife correctly or Elk Ridge knives review.
2. Spyderco Native5
You know that Spyderco is a brand that you can completely rely on for having a budget-friendly, high-quality folding knife in your pocket. The Native5 is an amazing unit that is worthy of your attention.
First, it features a really great blade that surprised me. Although it is a smooth blade with no serrations or any other unique parts, it can do the job of a professional knife like no other knife. It is incredibly sharp and most importantly – sturdy. It can handle heavy duty tasks and it can be quite handy in cases of emergencies.
In addition to this, the Spyderco Native5 features a FRN handle. The same as the Chaparral knife. It is incredibly resistant to damage and it can withstand a lot of beating. What I really loved about it is the fact that it lays on the hand nicely. Even if you are a beginner and you don't know how to properly hold a knife, you won't' have a problem using it.
And, from a brand like Spyderco, you can expect nothing but undisputable quality that will never leave you hanging.
Pros
Non-slip handle can be used for various purposes
Really durable unit
Sharp blade remains sharp without the need for maintenance
Can be used by beginners
Cons
3. Ontario Rat 1 Knife
Although it features a really basic, almost old-timey design, the Rat 1 knife from Ontario is a great value for the money. It features a lot of things that can come in handy for both beginners and pros.
If you are always on the move and value a good piece of knife with you, you'll love the Rat1. Its blade is made from AUS-8 stainless steel and it is incredibly durable, withstanding even the hardest tasks you can find for it in the wild. Also, the blade has a pretty stylish black finish.
In addition to this, the blade features two thumb stands and nylon handles for increased safety when using it. It is an entry-level knife with little features but it is really handy.
In terms of convenience, the knife features a lanyard hole and a pocket clip. You can practically have it anywhere with you. In addition to this, the pocket clip has a really unique design. It is made from stainless steel and features a nice black finish. It is also four-way reversible.
Pros
Really cheap
Easy to carry
Lightweight
Sharp blade
Cons
Basic design
No special features
4. Kershaw Cryo Pocket Knife
Kershaw is another manufacturer that totally deserves your attention when it comes to high-quality pocket knives. Unlike many other pocket knives that feature faulty blades, what I loved about this one is that it was really robust. Although it is only 2.75 inches long, the blade is pretty sturdy and it can withstand a lot of beating. It is made from stainless steel and features a rugged stonewash finish giving it a pretty unique design.
Also, it is really noticeable that the blade has great strength, edge retention and it is really strong. In terms of maintenance, the stainless steel is naturally resistant to corrosion and rusting, so you'll basically never have to clean your knife.
In terms of purpose, I found that this knife can be used for various reasons. I use it when I go hunting and fishing, but you can use it for protection too.
If you are a beginner, you'll probably love how convenient the knife is. It is really lightweight as a unit, especially thanks to the handle. The handle also has a G-10 front and a stonewashed stainless steel back. It is really easy to hold it for a long time too – like cutting bushes for example or doing gardening tasks.  You should know that there is a SpeedSafe assisted opening on the handle. It also features a lock bar stabilizer and a frame lock. Considering its price range, all of these features were really surprising for me as well.
Pros
Multi-purpose knife
Sharp blade
Requires minimum maintenance
Lanyard hole and compact size for convenient carrying
Cons
5. Benchmade Griptillan Folding Knife
Another great knife that you should totally consider if you are on a tight budget is the Benchmade Griptillan knife. As a folding knife, it is really nice and has a great blade edge, suitable for various purposes.
The handle features glass-filled nylon which gives it a unique look, but it is also pretty resistant to damage and can withstand a lot of usage.
I found that this knife is a really durable, so if you plan on getting one and having it for a long time, this is probably the piece for you. It can withstand heavy-duty tasks, or simply being carried around for protection.
The blade is made from stainless steel, and besides looking really sharp, it is also incredibly durable. It requires no maintenance, and it cannot rust, even if submerged underwater regularly.
Regardless of which hand you use, the Griptillan can be used by both lefties and righties. Either way, it is exceptionally strong and can be used single-handedly.
Because it is meant for a single-hand usage, it is really lightweight and comfortable to use. The handle has grips to minimize the chances of injury or unwanted actions.
In terms of convenience for carrying around, the Benchmade Griptillan has a reversible pocket clip. You can carry it around in your pocket without losing sight of it. Also, it is pretty compact, so it can easily fit in hidden compartments in bags.
Pros
Convenient for carrying around
Durable
Lightweight
No-slip handle
Cons
6. Opinel No.07 Folding Knife
The Opinel No.07 has been on the market for quite some time, and ever since then, it has proven to have great value. Specifically, it was on the market until 1980, and it is unchanged ever since. It is great for various tasks, and it really serves its purpose.
What I really loved about this reputable folding nife is that it has a stainless Viroblock safety ring with 2 sections. The first one is meant for sliding for secure locking, and the other one is fixed.
It is made from carbon steel. This material is known to be one of the strongest ones, and it can offer incredible cutting performance.
Contrary to popular belief, wooden handles aren't so prone to damage. In fact, the handle on the Opinel knife is really durable and it is made from Beechwood from France. It is comfortable to hold, and you can use the knife for a long time without feeling any pain whatsoever.
Pros
Really cheap
Comfortable for long-term use
Sharp blade
Requires no maintenance
Cons
Handle slips easily if used with wet hands
If you want to learn more about outdoor knives have a look at our reviews about how to use a Lansky pocket knife sharpener or how to use a Smith's knife sharpener.
7. Kizer Vanguard Begleiter
The last but definitely not least folding knife on my list is the Kizel Vanguard Begleiter. This knife is only 4,5-inches long when closed, and it can practically fit into any pocket or bag compartment. I'd totally suggest this knife to those who like having it around at all ties – you won't feel it there at all.
The blade of the knife is made from ti-coated VG-10 stainless steel. It is incredibly durable and offers an impeccable cutting performance. In addition to this, the blade has dual thumb studs for increased convenience.
The handle of the knife is also really nice. It is black, and it is G-10 textured, ensuring that the whole knife is safe and easy to use, even by beginners.
You can also use the lanyard slot or the pocket clip for carrying around the knife, I really loved how resistant to damage both are.
Pros
Really convenient and easy to carry
Sharp blade requires no sharpening
Comfortable handle
Multi-purpose knife
Cons
Conclusion
Of course, I know that buying anything and caring for it can be time-consuming and nerve wracking. But, it doesn't necessarily have to be. By picking either one of the options on the list above, you are guaranteed to be satisfied with your purchase. All of the folding knives on the list are of high-quality, have unique features and are likely to satisfy your needs. So, whichever you pick, you'll definitely end up being completely happy with your purchase.
So, I hope that I helped you find the best folding knife under $100 for you, as all choices are great. If you hadn't made up your mind yet, take a look at our list of the best automatic knives under $50, as well.
More of our outdoor knives articles can be read at backpacking knives or Glock knife review.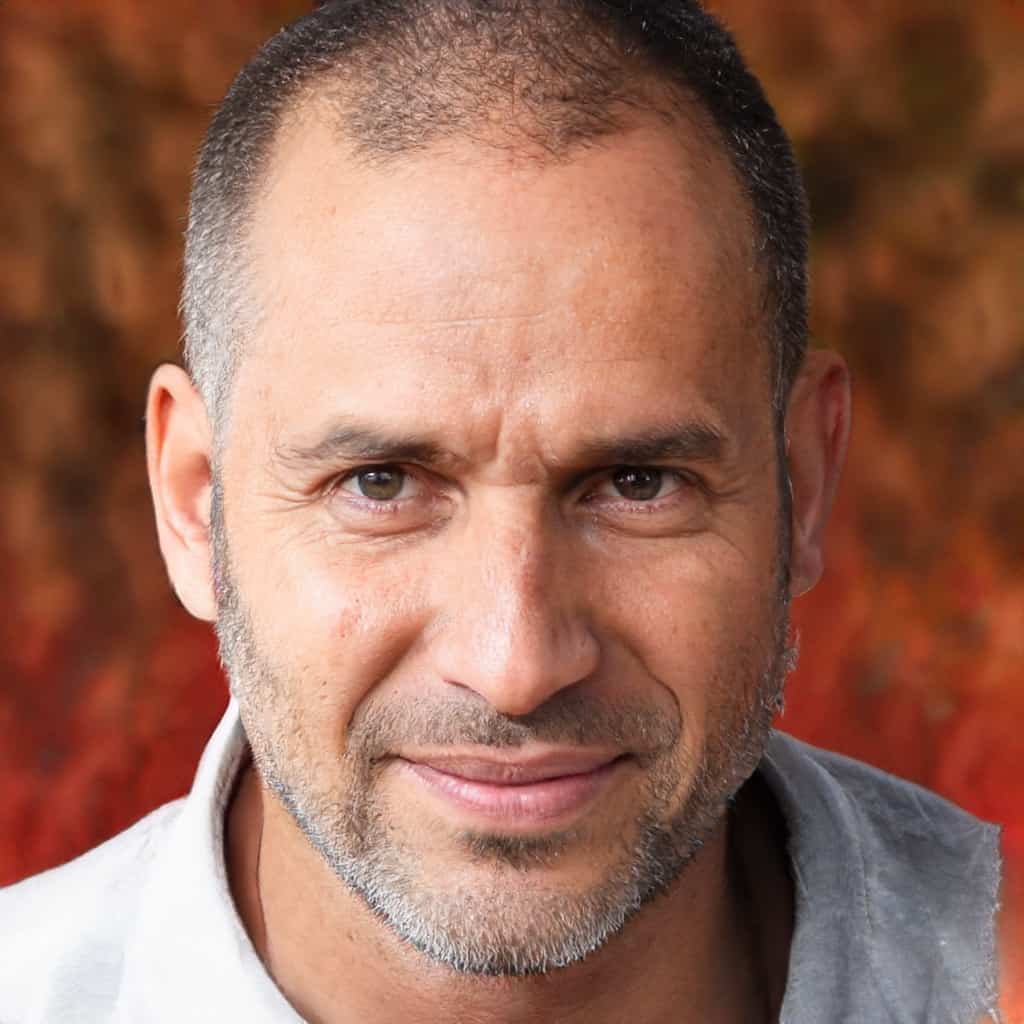 Gary Portman is the founder and main author of Knivesadvice.com. With his extensive knowledge and experience, he is committed to assisting people in choosing the perfect knife for their needs. Through his articles, Gary shares valuable insights on various aspects of knives. With his expertise, readers can make informed decisions and find a knife that is tailored to their preferences and requirements. You can find more info about Gary here.