You may have seen a santoku knife many times when buying something for your kitchen. Or, even, you may have heard about it. In fact, a lot of people may not know how to use it and therefore can't make the best of it. There is a specific technique that needs to be followed.
In other words, a santoku knife is made by the Japanese. It serves several purposes because it is very balanced. If you don't know, "santoku" means three virtues in Japanese language. This points to the three different types of cutting you can do with that knife which is slicing, mincing and dicing. A santoku knife is one of the best parts of a kitchen set you must have. You will notice that both blade and its handle are so well-balanced that you will have no problems with handling it.
So, this article will tell you all about how to use a santoku knife. Hope you find it informative.
If you are interested in our other articles have a look at the difference between santoku and chef's knife or our sushi knives review.
So, how to use a santoku knife?
Build & Design
A santoku knife, like already mentioned, offers great balance and is comfortable for your grip. This means that anyone will be able to use it from people with small hands to people with big ones. It will fit perfectly in your hand. The edge of the knife is very flat and the blade is a sheep's foot. This is very different from what you see on western knives which have a very sharp edge.
Most of the santoku knives you will find are made out of steel. That is their traditional build. However, in modern times, you will be able to find santoku knives made out of metal alloys and ceramic. The handle is usually made out of either plastic or wood and even composite. Santoku knives aren't generally long; the longest one you will find is 7 inches.
Using it
Considering that the blade is a sheep's foot, this allows the angle of cutting to be more linear. One can also use the knife to cut food in a rocking motion. Most of the time, one uses the santoku knife to dice and slice food. That's because the knife allows you to be swift in cutting. It has a very thin blade so the cutting should be very smooth and accurate. It also allows you to cut food in one swift motion.
All you need to do is put some food, like meat or a vegetable, on a cutting board. Then, you will be able to just push the edge of the knife in a downward quick motion. A lot of Japanese cooks use this way of cutting; forward and backward strokes or straight up and down chop. They don't do the entire rocking of the knife like western cooks do.
Cleaning the knife
It's also very important to clean a santoku knife well. If you do it properly, it will assure the knife's longevity. In other words, it will last you for a much longer time. Most likely you will be able to put your knife in the dishwasher, it is still recommended to wash the knife yourself. This way you will be sure the blade is safe. Washing it on hand is also a much safer and gentler option for that knife too considering that its blade is very thin.
Most traditional Santoku knives are for slicing and chopping which are done in forward and backward motion. So, that's why, many western cooks may find it uncomfortable at first because they are not used to it. Of course, one can still do the whole rocking motion while cutting and then adding the slicing motion when necessary. However, if you want to do it that way, there are a lot of adjustments and flexibility required to do it.
Santoku knives are incredibly light and very well-balanced. This also results in less back pain and it is less fatiguing to use them. However, because they are small, people with larger hands may find it uncomfortable to grip them. But, of course, those with small hands will find that santoku knives perfectly fit their grip.
To find out more about kitchen knives check out Wusthof vs Henckels review or our oyster knives review. 
---
What Do You Use A Santoku Knife For?
So, overall, you may wonder, what do you use a santoku knife for? Well, if you are still not sure, a santoku knife is meant for soft food. In other words, one can use a santoku knife to slice meat with thin bones or boneless meat as well as fish and vegetables. Most western versions of a santoku knife aren't as good as when they are originally from Japan. That is because it reduces their cutting ability.
Japanese santoku knives will even have scallops on the side of the edge sometimes. Scallops are there to prevent food from sticking to the knife. This will later prove useful when cleaning it. The scallops on the blade also lowers the entire cutting friction while cutting.
---
A Santoku Knife In Comparison To Chef's Knife
A chef's knife has a thick and heavy blade. Its blade is also much longer than a blade of a santoku knife. You will also notice there is a curve to a chef's knife as well. There are some jobs that a chef's knife is simply better at than a santoku knife is and vice versa. For example, with a chef's knife, you can crack the chicken bones because it is so thick.
Santoku knives don't come with bolsters either while chef's knives do. Bolsters on a knife will allow you to have much more control of it because of the inward curving design. The heaviness of the blade will allow you to cut through the toughest of meat whereas with a santoku knife it will be difficult to do so. So, in other words, a chef's knife is much more versatile than a santoku knife.
---
Conclusion
Hopefully you have found this article on how to use a santoku knife useful and informative. And we hope that now you know more about it.
If you are interested to read more of our articles you can check our comparisons: German vs Japanese knives or stainless steel vs carbon steel knives.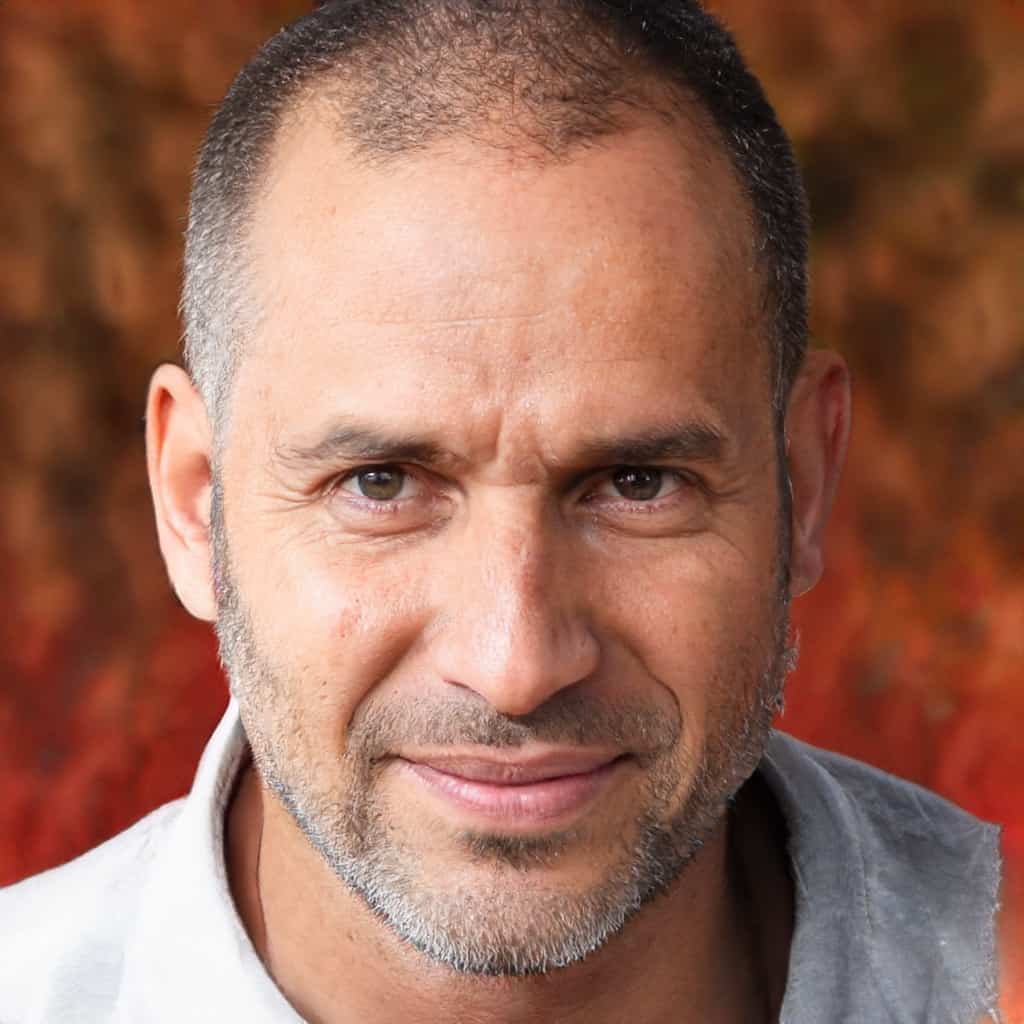 Gary Portman is the founder and main author of knivesadvice.com Using the knowledge he has gained through the years, he aims to help people choose the best knife based on their needs. You can find more info about Gary here.