If you enjoy spending time in your kitchen and cooking for your family, or if you are a professional chef, you probably know the value of good kitchen cutlery — specifically – knives. Knives are the thing you use for all food preparation, one way or another. And, to prepare the best food – you need to have the best knives, whether that includes having the best sushi knife for preparing fish, vegetables, or even sushi roll, or the best sashimi knife, which you can use for cutting fish.
If you've ever prepared food and if you've been nervous about how you don't get the expected results, it probably isn't because you don't know how actually to cook. Usually, it is because of the faulty pieces of cutlery you use. So, a good way to start is by getting the best sushi knife you can possibly find – especially if you enjoy eating Japanese food. So, if you like to try out the amazing Japanese recipes, I have good news for you – we have a list of the most amazing options for the best sashimi knife and sushi knife you can possibly find.
But, before I get to that, let's go over the basics. Here are the things you should know before, even considering buying a sushi knife – especially if you are a beginner.
If you are interested you can check my full oyster knives review or Tomodachi knives.
What is a Sushi Knife
Preparing sushi is a complicated, complex process that requires a lot of skill, and if you are a beginner, the most useful thing you can do for yourself is getting the proper equipment, especially if you like to eat tasty sushi in the comfort of your home. One of the things you need is a sushi knife.
Sushi rolls include a process of cutting the vegetables and the fish, but it also includes cutting the roll itself.
This is why – sushi knives exist – for all of these purposes. With a sushi knife, you can professionally cut fish, vegetables, and the roll.
In essence, – sushi knives are the ones that can do all – and the best sushi knives can do all three tasks perfectly.
For a sushi knife to be good – it should be made of high-carbon steel. We suggest avoiding stainless steel as these aren't really precise for the complex work of sushi.
---
What is a Sashimi Knife
Usually, beginners in sushi preparing mix up these two knives, or worse – consider them as one. While sushi knives are meant for all three tasks of sushi preparing, the sashimi knife is specialized in cutting fish for sushi. Of course, it also needs to be made from high-carbon steel, and it should be as precise as possible, but then again, it shouldn't do the tasks of cutting the roll or the vegetables.
This doesn't mean that you cannot use the sashimi knife to do all three of the tasks, but you should try doing so only if you are an expert.
---
Why Do You Need to Find the Best Sushi Knife and Best Sashimi Knife
Preparing sushi is something that requires a lot of skill, dedication and patience. It should be perfect, otherwise, it will taste like stale food, and it will not impress anyone. Sushi is made to impress. So, in order to prepare food that will impress the taste buds of your family or customers, you should be prepared to make a small investment.
We are talking about investment into proper cutlery, as this cutlery will give you the precision that sushi demands.
So, if you opt for the best possible sushi preparing outcome – you should buy a set of nice, professional sushi and sashimi knives.
---
The 7 Best Sushi/Sashimi Knives
If all of these things seem too confusing, I've compiled a list of the best sushi knife options and best sashimi knife options.
---
1. Kai Wasabi
My journey into the world of sushi knives began with the Kai Wasabi, an enchanting tool that topped the charts of our sushi knife recommendations. Resonating the charm of the traditional Japanese Yanagiba blade style, this single-beveled and razor-thin knife flawlessly blended history with functionality. A unique feature that immediately captured my attention was its price point – a delightfully affordable tag for such an incredible specimen.
Upon inspection, the blade length stood at an impressive 8.25 inches, forged from high-quality Daido 1K6 high-carbon stainless steel. The high carbon content of the core guarantees excellent edge retention, promising enduring sharpness for those perfect sushi cuts.
Deep Dive into Craftsmanship: Appreciating the Details
From the onset, it was impossible to overlook the exquisite craftsmanship of the Kai Wasabi knife. The handle, a distinctive component, is created from an innovative blend of polypropylene and bamboo powder. This fusion not only enhances the knife's aesthetic appeal but also its durability. The handle's design is further complemented by an antibacterial additive, significantly enhancing food safety – a thoughtful touch that sets it apart in the realm of kitchen tools.
Equally impressive was the knife's compatibility with dishwasher cleaning. However, to maintain its supreme condition, I preferred to hand wash it, followed by air drying – a routine that turned out to be surprisingly effortless. I also appreciated that the Kai Wasabi knife, true to its origins, is authentically made in Japan and comes with a limited lifetime warranty, offering a sense of security in my investment.
During my testing, I recall the memorable experience of slicing through a fillet of salmon. The Kai Wasabi performed with an ease that spoke volumes about its precision and quality. The blade effortlessly glided through the fish, leaving behind clean, smooth cuts, and a testament to its remarkable sharpness.
Pros
Captivating design that blends tradition and innovation
Enhanced food safety due to antibacterial handle
Effortless maintenance – compatible with hand wash and dishwasher
Exceptionally sharp with superior edge retention
Cons
Slightly pricier compared to some competitors
The Final Verdict
In conclusion, the Kai Wasabi is an extraordinary sushi knife that combines aesthetics, performance, and food safety with a commendable degree of precision. Its design resonates with traditional Japanese craftsmanship, while its performance exudes modern standards of excellence. While it may be somewhat costlier than some other options on the market, the value it delivers, both in terms of quality and longevity, is certainly worth the investment.
If you want to learn more about Kai Knives, check my full best Kai knives guide.
2. DALSTRONG Phantom Series Japanese Yanagiba Knife
The second entrant on my quest to explore the finest sushi knives was the DALSTRONG Phantom Series Japanese Yanagiba Knife. A glance at this masterpiece was enough to intrigue me, with its blade extending a generous 9.5 inches, featuring a full-tang design. Notably, the blade was forged from a single piece of ice-tempered, high-carbon AUS-8 steel – a material celebrated for its resilience, impressive edge retention, and ease of re-sharpening.
Exploring its Craftsmanship: Detailing and Durability
What caught my eye was the nitrogen cooling treatment given to the blade. This extra step not only increases the hardness of the blade but also enhances its resistance to corrosion. The blade is then adorned with a satin finish, adding an extra shine that accentuates its overall appeal.
The handle of this knife is a spectacle in itself. Made from Spanish pakkawood, it presents a polished black appearance. The handle is hand-polished and laminated, ensuring it feels as good in the hand as it looks to the eye. While testing, I found the grip exceptionally comfortable, ensuring perfect balance and control during slicing.
I remember using the DALSTRONG Phantom Series knife to precisely slice through a roll of sushi. The knife performed with sublime precision, effortlessly producing consistent, thin slices, further attesting to the excellent balance and control it offers.
Pros
Robust and ergonomic handle for improved control
Blade is damage-resistant and easy to re-sharpen
Exceptional precision for perfect sushi cuts
Superior grip on the handle for better balance
Cons
Priced on the higher end of the spectrum
The Final Verdict
In conclusion, the DALSTRONG Phantom Series Japanese Yanagiba Knife is an investment piece that's worth every penny for sushi enthusiasts. Its blend of superior materials, remarkable precision, and comfortable grip make it a standout choice. The high price tag might be a deterrent for some, but considering the quality, durability, and performance it offers, it stands as an investment that's bound to pay off in the long run.
3. Yoshihiro KASUMI Japanese Home Yanagiba (Sashimi) Knife
The third knife I had the pleasure of exploring was the Yoshihiro KASUMI Japanese Home Yanagiba (Sashimi) Knife, a name that is synonymous with high-quality, handcrafted knives worldwide. With a rich history spanning over a century, Yoshihiro's reputation certainly precedes it, and this knife did not disappoint. It's a fantastic option for both beginners and intermediate users seeking to refine their sushi-making skills.
Detailed Analysis: Design and Performance
The blade, an 8.3-inch marvel, is crafted from premium-grade Yasuki Hi-Carbon steel. Further enhancing its functionality, the blade is designed to be full-tang, promising complete control over slicing. The moments I spent slicing through fresh tuna for my sashimi were testimony to this knife's precision and control.
The handle is another notable feature, crafted from magnolia wood and designed ergonomically to ensure a comfortable grip. It's bolstered with a plastic resin, contributing to the handle's toughness and durability. The D-shaped design of the handle secures the palm in the ideal position, enhancing grip and providing skid resistance.
This knife's affordability was another delightful surprise, offering fantastic value for money. Interestingly, the Yoshihiro KASUMI knife also comes in multiple sizes, making it adaptable to various user preferences. Like its predecessors, this knife also carries a limited lifetime warranty, further enhancing its value proposition.
Pros
Excellent value for the price
Extended blade length for a variety of cuts
Full-tang design for superior control
Ergonomic handle for comfortable grip
Cons
The plastic resin bolster may not be as durable as expected
The Final Verdict
To summarize, the Yoshihiro KASUMI Japanese Home Yanagiba (Sashimi) Knife is a wonderful blend of tradition, craftsmanship, and value. Whether you're new to sushi-making or an intermediate, this knife's design, length, and ergonomic handle make it a practical choice. Despite the plastic resin bolster potentially lacking in durability, the overall quality, affordability, and performance make this knife a solid addition to any kitchen.
If you are interested in my other reviews have a look at best Cangshan knives or Victorinox chef knife. 
4. Mercer Culinary Asian Collection Yanagi Sushi Knife
Stepping into the number four spot of my sushi knife exploration was the Mercer Culinary Asian Collection Yanagi Sushi Knife. At the outset, I was captivated by its single-edge blade, elegantly enhanced by a stone finish. This subtle aesthetic touch not only enhances its visual appeal but also facilitates seamless cutting through meat, fish, and vegetables.
Breaking Down the Details: Functionality and Design
Extending an impressive 10 inches, the blade of this knife is crafted from high-carbon stainless steel, renowned for its resistance to rust, corrosion, and discoloration. The overall knife length is 15 inches, and although the blade is straight, its smooth style makes it a joy to use.
The handle of this knife exudes a charm of its own. Crafted from balsam wood, it exhibits a unique, non-slip texture that is exceptionally durable. This knife's fully forged construction aligns it closely with a utility knife, making it a versatile addition to any kitchen. Interestingly, there's also a variant available with a slip-resistant Santoprene handle.
Like its predecessors, this knife also boasts a limited lifetime warranty, adding to its appeal. I noted that its sophisticated design and functionality make it more suited for professional chefs or highly skilled individuals passionate about Asian cuisine.
During testing, I distinctly remember carving a cucumber into thin, uniform strips with this knife. Despite the hardness of the vegetable, the knife's razor-sharp blade performed the task with stunning ease, demonstrating its superior cutting capabilities.
Pros
Elegant and stylish design
Non-slip, durable handle ensuring safety
Can function effectively as a utility knife
Comfortable for extended usage
Cons
Not ideal for beginners due to its advanced features
The Final Verdict
In conclusion, the Mercer Culinary Asian Collection Yanagi Sushi Knife is an excellent tool for experienced users, professionals, and passionate Asian cuisine enthusiasts. Its stylish design, slip-resistant handle, and potential for multi-purpose use give it a unique edge. While it may not be the best option for beginners, its superior quality and performance certainly make it a worthy investment for those looking to elevate their culinary skills.
5. TUO Sashimi Sushi Yanagiba Knife – Meteor Series
Securing the fifth position on my sushi knife journey is the TUO Meteor Series Yanagiba Knife. Equipped with a 10.5-inch blade crafted from high-grade, high-carbon stainless steel, this knife immediately commands attention.
In-Depth Evaluation: Construction and User Experience
The blade's core is subjected to vacuum heat-treatment, a technique that significantly enhances its hardness. This treatment also bolsters the blade's resistance to corrosion and rust, while extending edge retention. A distinct element of this knife is the beautifully rendered electric spark logo on its blade, a unique touch that speaks volumes about the brand's commitment to quality and design.
Interestingly, the blade is single-beveled, meaning it's angled on one side while the opposite side remains plane ground. I found this design particularly useful when I sliced through a slab of raw salmon, allowing for precision cuts with a seamless glide.
Turning my attention to the handle, I found it crafted from premium POM plastic, shaped into an octagon for maximum comfort. The handle's design ensures a secure grip and zero slip, creating a well-balanced experience when it comes to size and weight.
The knife is completed with a sandblasting finish, providing a polished aesthetic while also ensuring food doesn't stick to the blade. Owing to its versatile design, this knife proves useful for everyday chopping and cutting, whether in a home kitchen or a busy restaurant setting.
Pros
Distinctive polished design and aesthetics
Highly resistant, durable blade
Exceptional hardness for precision cuts
Lightweight and suitable for beginners
Cons
May require regular maintenance to retain its top-notch performance
The Final Verdict
To wrap up, the TUO Meteor Series Yanagiba Knife strikes a balance between modern design, exceptional functionality, and user-friendly features. While its maintenance might require a bit more dedication, the knife's unique polished design, resistant blade, and comfortable handling make it an excellent choice for both beginner cooks and experienced chefs. In a nutshell, this knife offers a wonderful mix of aesthetic appeal and cutting precision, marking it as a worthy contender in any culinary arsenal.
6. DALSTRONG Gladiator Series Japanese Yanagiba Sashimi Sushi Knife
Occupying the sixth position in my sushi knife exploration is the DALSTRONG Gladiator Series knife. Boasting a 10.5-inch blade forged from high-quality, high-carbon steel, it's immediately apparent that this is a knife designed to perform.
A Closer Look: Performance and Usability
The blade's 3mm thickness combined with its hand-sharpened edge—tuned to a precise 16-18 degrees—ensures an exceptional level of sharpness. This knife demonstrated its prowess when I used it to smoothly slice through diverse ingredients, from raw meat and fish to steak and tenderloins, with minimal effort. A satin finish adds a layer of elegance to the blade while further enhancing its cutting efficiency.
The knife's handle is designed with a keen focus on ergonomics, making it comfortable for extended use. I particularly enjoyed the balance and comfort it provided during a long sushi preparation session. Moreover, the knife comes with a protective black sheath, a thoughtful addition that ensures safe storage and prolongs its lifespan.
Pros
Particularly efficient for sushi rolls
Suitable for beginners
Offers excellent value for money
Ergonomically designed handle for comfort
Cons
May not meet the needs of professional chefs due to its basic features
The Final Verdict
In summary, the DALSTRONG Gladiator Series Sushi Knife is a commendable entry in the sushi knife category. Its strong points, including its effectiveness in making sushi rolls, beginner-friendly features, excellent value for money, and comfortable handle, make it a great addition to a home kitchen. While it may not possess the high-end sophistication required by professional chefs, it certainly provides the essentials for a satisfying sushi-making experience.
7. Lucky Cook Japanese Yanagiba Sashimi Sushi Knife
The finale of my sushi knife journey is marked by the Lucky Cook Japanese Yanagiba Sashimi Sushi Knife. While it may be the last on this list, it is by no means the least. In fact, it is an exceptional find, particularly for beginners stepping into the world of sushi making.
Digging Deeper: Key Features and Impressions
Upon first handling the knife, its lightweight construction stands out. It rests comfortably in your hand and allows for effortless vegetable slicing in a smooth motion. One memorable testing instance involved slicing through an array of vegetables for a sushi roll. The knife handled the task with ease, cutting through each vegetable without causing any breakage or squashing.
Just like its high-end counterparts, its blade is crafted from high carbon stainless steel. The blade follows a single bevel design, further enhancing its sharpness and precision. This blade is resistant to various elements, reinforcing its reliability and overall durability. With a hardness score of around 55-56 on the Rockwell hardness scale, the knife showcases impressive resilience, especially considering its affordable price range.
The handle of this knife won me over with its comfort factor. Its slightly oval shape and handy non-slip grip add an extra layer of safety, making it a pleasure to use. While it does require maintenance, adherence to proper care protocols, including the use of non-abrasive cleaning agents, ensures its longevity. The unique wooden handle gives the knife a charming, rustic appeal, making it a worthy addition to any beginner chef's kitchen.
Pros
Comfortable and safe handle
Razor-sharp blade for precise cuts
Durable construction and damage-resistant
Excellent value for money
Cons
Requires regular and meticulous maintenance
Designed primarily for right-handed users
The Final Verdict
To sum up, the Lucky Cook Japanese Yanagiba Sashimi Sushi Knife is a brilliant starter kit for beginners in sushi making. Despite requiring some effort in maintenance, its comfortable handle, sharp blade, and durable construction make it a fantastic investment. Its specific design for right-handed users might be a limitation for some, but the overall quality and affordability make this knife a valuable addition to your kitchenware collection.
Best Sushi Knife and Best Sashimi Knife – Buying Guide: What to Look For
From my many years working as a professional chef, I can tell you that seeking high-quality is just half the battle. The real challenge is laying your hands on the real deal. It takes time, patience, and of course, some financial investment to find the best knives for sushi and sashimi. Let me make your quest a bit easier by sharing some critical aspects you should ponder before committing to a purchase.
Brand
The market is swarming with countless brands and manufacturers specializing in knife making, but not all excel in crafting specialized sushi knives. My vast experience has taught me to discern between regular knife makers and those who truly understand the art of making the best sushi and sashimi knives. I urge you to take the time to familiarize yourself with brands that are recognized for their mastery in this niche.
Price
Don't misconstrue the desire for a professional knife as a need to empty your bank account. It's true that price tags can be deceptive, and the adage "you get what you pay for" doesn't always hold. There are numerous overpriced options out there. Aim to find a knife that offers the best value for its price, rather than focusing solely on the price tag. My recommendation? Opt for a mid-range knife. Overextending your budget can be just as unwise as under-spending and potentially facing quality issues or quicker wear and tear in the long run.
Features
Knives, at first glance, may appear as simple culinary tools, but their features can vary significantly. Factors like whether the knife is ambidextrous and how it's maintained can greatly impact its utility. Reflect on the specific attributes you'd want in your sushi or sashimi knife, and seek a knife that aligns with those needs. You might need to delve into some research, but trust me, it significantly lowers the chances of buyer's remorse.
Comfort of Handle
In my culinary journey, I've realized that the comfort of a knife's handle is absolutely critical, particularly if you plan on using it for extended periods. Whether you're a budding chef or an experienced professional preparing sushi for a bustling restaurant, it's vital to have a knife that will remain comfortable even after hours of use.
Equally essential is the handle's texture. No matter your level of expertise, a no-slip handle is an asset as it reduces the risk of injuries. Handles that remain secure even when used with wet hands are a winner in my book.
Blade
While it might not be first on our list, the blade is undeniably the heart of the knife – it defines its purpose. Take it from me, to properly slice sushi ingredients, an exceptionally sharp blade is paramount – and that's what you should prioritize.
The blade's material also plays a critical role. I've always favored high-carbon blades over stainless steel ones, which often stick to the thin pieces of roll.
And let's not forget about sharpening needs. If, like me, you find knife-sharpening somewhat therapeutic, go for a blade that can be sharpened. However, if you can't stand the task, opt for a blade that retains its edge for longer.
Maintenance
The Japanese are famed for their pursuit of perfection, a trait mirrored in their culinary practices. Similar standards should be applied to your cutlery set. All knives require maintenance, but some more than others. If you're fortunate enough to have a dishwasher, aim for a knife that's dishwasher-safe. The handle material should be easy to clean, especially if it's ribbed.
Lastly, ensure the knife's material is resistant to damage – rust, in particular. You'll want to steer clear of rust-prone knives, considering the moisture-rich environment typical in sushi preparation.
Concluding my Best Sushi/Sashimi Knives Guide
That's a wrap, ladies and gentlemen. I know that finding the best sushi and sashimi knife can be a really demanding task that requires a lot of your attention. However, all the knives on the list above are worthy of your attention, as they've been worthy of the positive reviews they've gotten.
In order to avoid buying a knife that will disappoint you, I'd warmheartedly suggest the knives on the list, as they have great sharpness, incredible precision, and, most importantly, are suitable to meet the needs that professional chefs require.
So, look no further, as all the knives above are worth making an investment for. I used all of them and found that preparing sushi can be really easy, especially if you have the proper equipment.
To find out more about kitchen knives have a look at best Gyuto knives review or best Nakiri knives.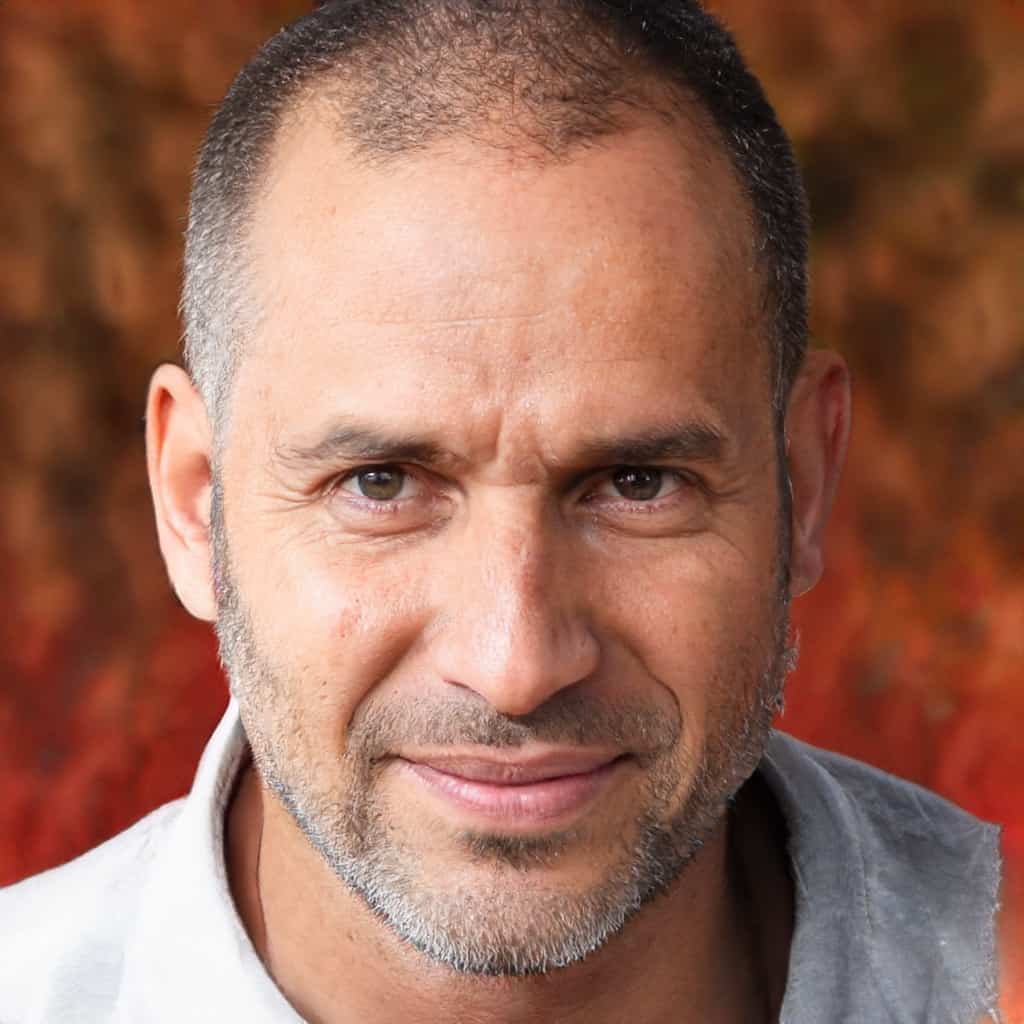 Gary Portman is the founder and main author of Knivesadvice.com. With his extensive knowledge and experience, he is committed to assisting people in choosing the perfect knife for their needs. Through his articles, Gary shares valuable insights on various aspects of knives. With his expertise, readers can make informed decisions and find a knife that is tailored to their preferences and requirements. You can find more info about Gary here.