If you enjoy spending time in your kitchen and cooking for your family, or if you are a professional chef, you probably know the value of good kitchen cutlery — specifically – knives. Knives are the thing you use for all food preparation, one way or another. And, to prepare the best food – you need to have the best knives, whether that includes having the best sushi knife for preparing fish, vegetables, or even sushi roll, or the best sashimi knife, which you can use for cutting fish.
If you've ever prepared food and if you've been nervous about how you don't get the expected results, it probably isn't because you don't know how actually to cook. Usually, it is because of the faulty pieces of cutlery you use. So, a good way to start is by getting the best sushi knife you can possibly find – especially if you enjoy eating Japanese food. So, if you like to try out the amazing Japanese recipes, we have good news for you – we have a list of the most amazing options for the best sashimi knife and sushi knife you can possibly find.
But, before we get to that, let's go over the basics. Here are the things you should know before, even considering buying a sushi knife – especially if you are a beginner.
If you are interested you can check our full oyster knives review or Tomodachi knives.
What is a Sushi Knife
Preparing sushi is a complicated, complex process that requires a lot of skill, and if you are a beginner, the most useful thing you can do for yourself is getting the proper equipment, especially if you like to eat tasty sushi in the comfort of your home. One of the things you need is a sushi knife.
Sushi rolls include a process of cutting the vegetables and the fish, but it also includes cutting the roll itself.
This is why – sushi knives exist – for all of these purposes. With a sushi knife, you can professionally cut fish, vegetables, and the roll.
In essence, – sushi knives are the ones that can do all – and the best sushi knives can do all three tasks perfectly.
For a sushi knife to be good – it should be made of high-carbon steel. We suggest avoiding stainless steel as these aren't really precise for the complex work of sushi.
---
What is a Sashimi Knife
Usually, beginners in sushi preparing mix up these two knives, or worse – consider them as one. While sushi knives are meant for all three tasks of sushi preparing, the sashimi knife is specialized in cutting fish for sushi. Of course, it also needs to be made from high-carbon steel, and it should be as precise as possible, but then again, it shouldn't do the tasks of cutting the roll or the vegetables.
This doesn't mean that you cannot use the sashimi knife to do all three of the tasks, but you should try doing so only if you are an expert.
---
Why Do You Need to Find the Best Sushi Knife and Best Sashimi Knife
Preparing sushi is something that requires a lot of skill, dedication and patience. It should be perfect, otherwise, it will taste like stale food, and it will not impress anyone. Sushi is made to impress. So, in order to prepare food that will impress the taste buds of your family or customers, you should be prepared to make a small investment.
We are talking about investment into proper cutlery, as this cutlery will give you the precision that sushi demands.
So, if you opt for the best possible sushi preparing outcome – you should buy a set of nice, professional sushi and sashimi knives.
---
Best Sushi Knife and Best Sashimi Knife – Buying Guide: What to Look For
Saying that you need something of high-quality is one thing, but actually getting it is a whole other thing. In order to find the best knives for both purposes, you need to invest a lot of your time and nerves (besides the money, of course). So, in order to help you find the best choice for you, we've narrowed down the aspects that you need to have into consideration before actually committing to a purchase:
Brand
There are many brands and manufacturers that specialize in knife making. However, not all of those can actually specialize in making specialized sushi knives. In order to find the best sushi knife or best sashimi knife, you should know which brands offer the best knives for that specific matter.
Price
Just because you want a professional knife, it doesn't necessarily mean that you should empty out your wallet. In fact, the price can be really confusing. Although the general rule of thumb is that the more you pay – the better you get, and vice versa – the less you pay, the worse you get; this isn't always the case. There are a lot of overpriced options on the market, and you should look for a knife that will have the best value for its price, not just the price. So, we'd say go for a middle-ranged price. Don't spend too much (especially if you don't have the budget for it), but don't be too cheap on buying the knife either, as you might overpay for it in the long run.
Features
Although knives seem like simple pieces of cutlery, they might have different features. Is your knife ambidextrous, how do you maintain it? All of these things can change how useful the knife will be for you. So, think of the features that you want your knife to have, and look for a knife that will be able to suit your needs. You might need to do some research on the features, but this aspect minimizes the chances of you being disappointed with your purchase.
Comfort of handle
The thing that is really important about knives is the handle – you hold it in your hand, and it should be comfortable, especially if you want to use the knife for an extended period of time. For instance, if you are a professional chef and you think you might prepare sushi for a whole restaurant, you need to find a knife that will be comfortable for hours and hours of using it.
Another important aspect of the handle is the texture. A beginner or a pro, whoever you are, you'll enjoy a no-slip handle, as it minimizes the chances of you being injured. If the handle can be used with wet hands, it is a good handle.
Blade
Although not first on our list – the blade is absolutely the most important aspect of the knife – since it gives its purpose. For instance, the first thing you need to know about the blade is its sharpness. In order to cut sushi ingredients properly, you need an incredibly sharp blade – and this is the first thing you should look for.
Also, it is important to note the material the knife is made from. As we said before, you need a high-carbon blade. Avoid using stainless steel blades, as these are often sticky to the thin pieces of roll.
Lastly, regarding the blade – you should note the sharpening needs. If you really despise sharpening knives, you should look for a blade that rarely gets dull. Or, if you enjoy sharpening blades of knives, opt for a knife that can actually be sharpened.
Maintenance
Japanese cuisine is known for its perfection, and so should the quality of your cutlery set be. All knives require some maintenance. However, some knives require more maintenance than others. If you own a dishwasher, you should opt for a dishwasher safe knife. Also, note that the material of the handle is easy to clean, especially if it is ribbed.
It is also important to have a material that is resistant to damage – rusting in particular. You'd want to avoid rust-prone knives, as kitchens are usually wet, and so is sushi preparing.
---
The 7 Best Sushi/Sashimi Knives
If all of these things seem too confusing, we've compiled a list of the best sushi knife options and best sashimi knife options that you'll enjoy looking at:
---
1. Kai Wasabi
The first knife on our best sushi knife list is the Kai Wasabi. This is a single-sided and ultra-thin knife. It was designed and inspired by the traditional Japanese Yanagiba blade style. It has amazing characteristics, and in addition to that, it comes at a very affordable price. The blade is 8.25 inches long, and its core is made out of superior Daido 1K6 high-carbon stainless steel. This ensures that the edge has excellent retention.
The craftsmanship is extraordinary. It is very noticeable because the knife has a unique handle, which is made out of polypropylene mixed with bamboo powder. In addition to that, it features an antibacterial object to increase the safety of food preparation. Furthermore, the knife is totally dishwasher safe. It is also recommended that you hand wash it and dry it with air. The Kai knife is made in Japan and also comes with a limited lifetime warranty.
Pros
Stylish Design
Safe
Easy to maintain – dishwasher-safe
Incredibly sharp
Cons
If you want to learn more about Kai Knives, check our full best Kai knives guide.
2. DALSTRONG Phantom Series Japanese Yanagiba Knife
The second entry on our best sushi knife is the DALSTRONG Phantom Series Japanese Yanagiba Knife. It has a 9.5 inch long full-tang blade. It is forged by using a single piece of ice tempered high carbon AUS-8 steel. This type of steel is known for its strength, its edge holding capabilities, and it is very easy to re-sharpen. To further increase the hardness and resistance from corrosion, the blade is also nitrogen cooled. After that, the blade is finished with a satin coating, which makes it extra shiny. The handle is black, and it is made out of Spanish pakkawood. It is hand polished and laminated. All of this ensures that you'll have a good grip and perfect balance using this knife.
Pros
Good and strong handle
Damage-resistant blade
Precise
Good grip on the handle
Cons
3. Yoshihiro KASUMI Japanese Home Yanagiba (Sashimi) Knife
We're at the number three spot on our list, and here we have the Yoshihiro KASUMI. The fact that this knife is designed and created by Yoshihiro speaks for itself. They are the world's best handmade knife manufacturers and have been around for a hundred years. This is the perfect knife for newcomers or maybe mid-level users. It has an 8.3-inch long blade, which is made out of extra quality Yasuki Hi-Carbon steel. In addition to that, the blade is full tang, which gives you total control over slicing.
The handle is very ergonomic, and it is made out of magnolia wood. In addition to that, there is a plastic resin bolster, which adds to the toughness and durability. This D-shaped handle makes sure your palm is in perfect position and, at the same time, provides skid resistance. The price of this knife is also very affordable. It is also worth pointing out that this knife comes in different sizes. There is also a limited lifetime warranty on it.
Pros
Great value for money
Long blade
Full-tang for increased precision
Comfortable handle
Cons
Plastic resin bolster is not really durable
If you are interested in our other reviews have a look at best Cangshan knives or Victorinox chef knife. 
4. Mercer Culinary Asian Collection Yanagi Sushi Knife
Number four on our list is The Mercer Culinary Collection Yanagi Sushi Knife. It has a single-edge blade, which is enhanced by a stone finish. This makes it easier to cut through meat, fish, and vegetables. It has a 10-inch long blade, and the whole knife is 15 inches long. It is made out of high carbon stainless steel, which is resistant to rust, corrosion, and discoloration. The type of the blade is straight, but the style is smooth.
This knife is constructed by using balsam wood on the handle. It makes is unique, non-slip, and very durable. In addition to the design, it has a fully forged construction, which makes it very similar to a utility knife. This product also has a version with a slip-resistant Santropene handle. Like the previous knives on this list, this knife also has a limited lifetime warranty. It is recommended for chefs or seriously skilled people who are interested in Asian food.
Pros
Stylish design
Slip-resistant, safe handle
Can be used as a utility knife
Comfortable for extended use
Cons
5. TUO Sashimi Sushi Yanagiba Knife – Meteor Series
The number five spot is reserved for the TUO Meteor Series knife. It has a 10.5-inch blade, which is made out of extra quality high carbon stainless steel. In addition to that, the core is vacuum heat-treated in order to improve the overall hardness. It also provides corrosion and rust resistance. Due to this heating and cooling technique used on this knife, the blade has increased edge retention. It also features a lovely crafted electric spark logo. In addition to that, the blade is angled from one side as the opposite side is plane ground. When it comes to the handle, it is made out of premium POM plastic. The design is an octagon shape, and it is very comfortable. It provides a great grip as well as no slip. It is also a well-balanced knife when it comes to size and weight.
Furthermore, this knife is finished off with sandblasting. That provides it with a polished look and ensures that food doesn't get trapped onto the blade. It is a very versatile knife as it can be used for everyday chopping and cutting at home or at a restaurant.
Pros
Unique polished design
Resistant blade
Really hard
Lightweight and beginner-friendly
Cons
Requires a lot of maintenance
6. DALSTRONG Gladiator Series Japanese Yanagiba Sashimi Sushi Knife
Moving on to the number six spot on our best sushi knife list, we have the DALSTRONG Gladiator Series knife. It has a 10.5-inch long blade constructed by using high-quality and high carbon steel. It has a 3mm thickness, and it is hand sharpened to 16-18 degrees. In addition to that, it has a satin finish. This allows you to cut through anything you want to prepare effortlessly. For instance, raw meat, fish, pork, flank, steak, tenderloins, or other types of meat.
What we really loved about it is that the handle is ergonomically designed, and the whole knife can be used for extended periods of time without any discomfort.
Also, by getting this knife, you get a good black sheath that keeps the whole knife well-protected in its place.
Pros
Great for sushi rolls
Beginner-friendly
Good value for money
Ergonomic handle
Cons
7. Lucky Cook Japanese Yanagiba Sashimi Sushi Knife
The last but definitely not least knife for sushi or sashimi is the Lucky Cook Japanese Yanagiba knife. This is one of the best ones in the world because it is incredibly beginner-friendly.
From the moment you touch the knife, you notice that it is incredibly light, and you can use it seamlessly to cut vegetables in a smooth motion.
Also, the blade is really nice and sharp. Just like all good blades for sushi – it is made from high carbon stainless steel, and it is a single bevel blade too. It is resistant to all elements, and you can rely on the whole durability. On the Rockwell hardness scale, the blade is about 55-56, and it is a pretty durable knife considering its price range.
What we really loved about it is that the handle is really comfortable. The handle is slightly oval, and it features a handy non-slip grip giving it extra safety. Although it requires maintenance, if you do it properly, you shouldn't have a problem as long as you use non-abrasive chemicals. All in all, it is a great purchase you can make as a beginner. The wooden handle is unique, and it can be a great addition to a beginner chef's kitchen.
Pros
Comfortable handle
Sharp blade
Durable unit
Resistant to damage
Good value for money
Cons
Requires a lot of maintenance
Can be used by right-handed people
Concluding Our Best Sushi/Sashimi Knives Guide
That's a wrap, ladies and gentlemen. We know that finding the best sushi and sashimi knife can be a really demanding task that requires a lot of your attention. However, all the knives on the list above are worthy of your attention, as they've been worthy of the positive reviews they've gotten.
In order to avoid buying a knife that will disappoint you, we'd warmheartedly suggest the knives on the list, as they have great sharpness, incredible precision, and, most importantly, are suitable to meet the needs that professional chefs require.
So, look no further, as all the knives above are worth making an investment for. We used all of them and found that preparing sushi can be really easy, especially if you have the proper equipment.
To find out more about kitchen knives have a look at best Gyuto knives review or best Nakiri knives.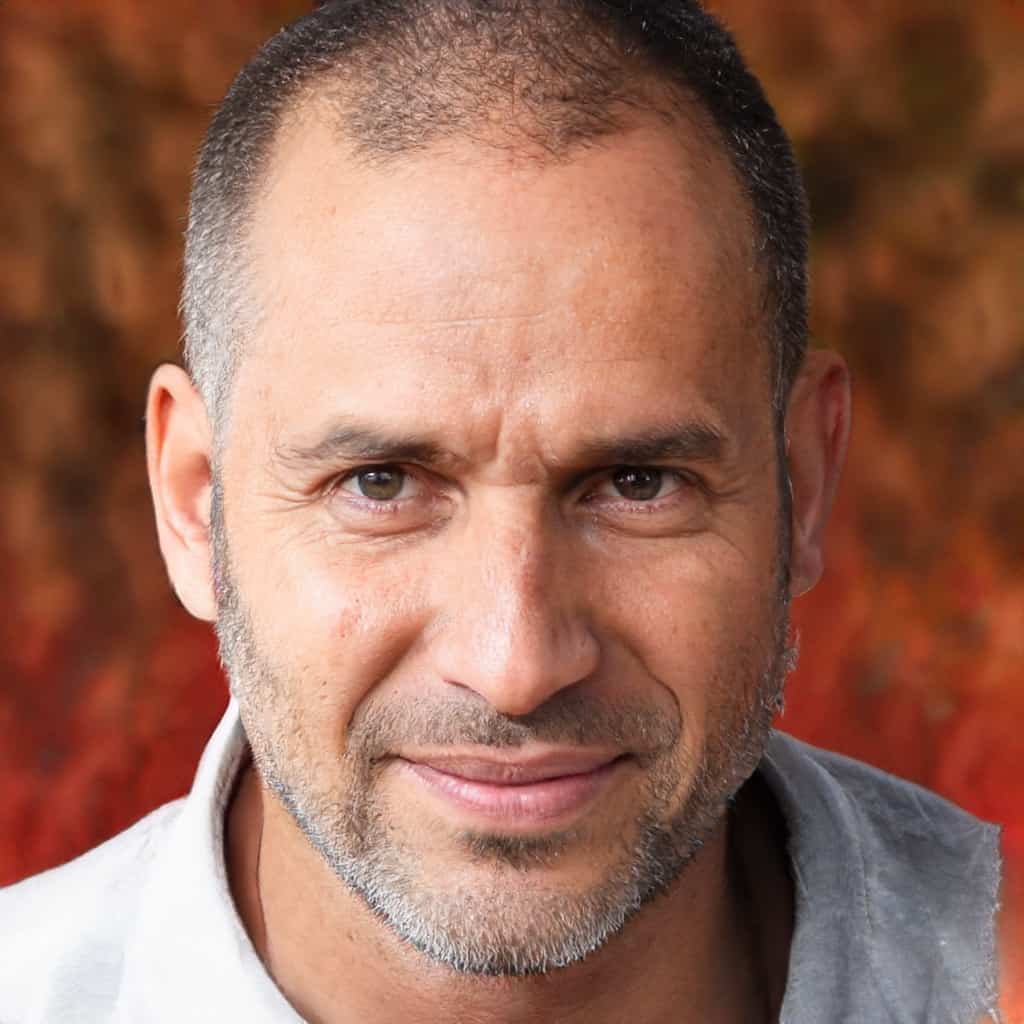 Gary Portman is the founder and main author of knivesadvice.com Using the knowledge he has gained through the years, he aims to help people choose the best knife based on their needs. You can find more info about Gary here.