There are tons of quality knife brands available, making it tricky to find the best brand for your needs. While you can easily find premium knife makers that charge exorbitant prices for their cutlery, it's a bit harder to find a brand that balances quality with budget.
Enter Cangshan Cutlery. They make high-quality knives, certainly, but many of their best pieces can also be purchased even if you don't have an unlimited budget. Let's take a look at some of their best knives and dive into their brand in more detail.
---
An Overview of Cangshan Knives
Cangshan S1 Series 1022599 German Steel Forged 17-Piece Knife Block Set , Walnut
Cangshan Y2 Series Knife Set, 6-Piece German Steel Block, Silver
Best Cangshan Chef's Knife
Cangshan D Series 59120 German Steel Forged Chef's Knife, 8-Inch
Cangshan Cutlery gets its name from a mountain in southern China, which shares the name with the city in which the company founder, Henry Liu, was born and grew up. Henry started another kitchenware company over a decade ago, which eventually reached modest success in China. But Henry wanted more.
He moved to the United States but was unable to find a knife manufacturer that met his goals for quality and unique artistry. Instead, he found a great partner upon his return to China, and formed Cangshan Cutlery. It is now based in Yangjiang. Ever since, the company has received several awards for performance and design, including several from Red Dot and Gourmet Retailers.
How Their Knives Are Made
Cangshan knives are made with three types of steel: high alloy German steel, high alloy Swedish steel, and high carbon Japanese steel. Each of these provides different advantages and allows Cangshan to produce a wide variety of effective knives for different needs. 
For instance, their German steel is used for knives that emphasize hardness and durability without risking any issues of brittleness. All of their knives made with German steel have a Rockwell Rating (the rating typically used to measure the hardness of metals and other materials) of 58 on average. In addition, all of their German steel knives are stain-resistant. 
Their Japanese steel blades are even harder than their German steel knives, with a Rockwell rating of 60. Furthermore, they produce their Japanese-style blades with Damascus patterns by folding layers of steel together. This provides a beautiful flowing aesthetic and helps slide food off the side of the knives. These blades do tend to be a little more brittle, however.
Lastly, Cangshan's Swedish knives are a balance between the other two options. They're made with exceptionally sharp edges that can be retained up to five times longer than many other competing knives. They also have an excellent Rockwell rating of about 60 on average. Aside from these blades and different steel types, Cangshan also creates sheathes and wood handles for their knives. Wood varieties include walnut, ash wood, African Blackwood, Acacia, and more.
Check how to sharpen Cangshan knives.
Warranty
Lastly, all Cangshan knives come with a limited lifetime warranty. If you provide a picture of your product, they'll repair or replace your knife so long as the issue was a result of a manufacturing defect or shipping issue. It's an excellent boost to value for money.
Overall, Cangshan knives are well-made, aesthetically diverse and interesting, and valuable in terms of asking price and warranty. Let's take a look at some of their top blades in more detail.
---
The 7 Best Cangshan Knives
---
1. Cangshan S1 Series 17-Piece Knife Block Set
From my recent journey of delving into culinary arts and exploring kitchen tools, I found myself gravitating towards a comprehensive, high-quality knife set. After extensive testing, I found the Cangshan S1 Series 17-Piece Knife Block Set to be a particularly impressive solution for all of my kitchen needs.
Utility and Variety
The moment I opened the box, the set astounded me with its grandeur and completeness. This set caters to virtually every kitchen task I could think of, effortlessly replacing a drawer full of old, mismatched knives. It boasts a broad range of tools, including a versatile chef's knife, a precise bread knife, a flexible boning knife, and several exquisite steak knives. The inclusivity doesn't stop there, though; it even accommodates a pair of functional kitchen scissors designed for those more unique kitchen tasks.
To exemplify its practicality, I remember meticulously carving a juicy roasted chicken for a family dinner. The boning knife from the set was not only extremely sharp but also offered a finesse that made the job effortless and highly efficient. This first-hand experience reaffirmed my faith in this knife set's comprehensive capabilities.
Material and Design
Every single piece in this set is meticulously crafted from German steel, famed for its durability and sharpness. With a solid Rockwell rating of 58, these knives held their sharpness impressively well during my intense test period.
What's more, the ergonomic handles are a joy to hold. They're designed for both safety and comfort, ensuring that even during those long cooking sessions, my hands never felt strained.
Storage and Aesthetics
Not to forget, the set comes with a walnut knife block. Beyond its practical function of providing a secure place for each tool, it added a touch of elegance to my kitchen counter. The wood's rich, warm hues and the well-organized layout of the block made it more than just storage; it's a visual treat in itself.
Pros:
A diverse selection of knives catering to all culinary needs
Durable and sharp blades made from high-quality German steel
Ergonomic handles for comfortable and safe usage
An attractive and well-organized walnut knife block for convenient storage
Includes a practical pair of kitchen scissors
Cons:
During my testing period, it was challenging to identify any substantial cons. However, I noticed that the set might seem pricey for some. But considering the comprehensive selection, premium quality, and long-term value, I believe it justifies the initial investment.
Conclusion
In my honest opinion, the Cangshan S1 Series 17-Piece Knife Block Set is a true marvel for both professional and home chefs. This set not only delivers exceptional quality and versatility but also enhances the overall aesthetic of your kitchen. Although it might appear a tad pricey upfront, the long-term value it provides far outweighs the initial cost. Therefore, for anyone who values quality, versatility, and aesthetic appeal in their kitchen tools, this knife set is a remarkable choice.
---
2. Cangshan D Series German Steel Forged Chef's Knife
Recently, I got my hands on the Cangshan D Series German Steel Forged Chef's Knife, and it indeed left a lasting impression.
Unparalleled Craftsmanship
The first thing that caught my eye was the German steel construction of this knife. It carries a formidable Rockwell rating of 58, a testament to its hardness and durability. The full tang design – a feature often found in western or German knives – extends the metal from the blade tip to the butt of the handle. This design provides an exceptional balance that compensates for the slightly higher weight of this knife compared to its Japanese counterparts.
Fusion of East and West
Intriguingly, while the knife carries Western design elements, it also integrates an acute cutting edge inspired by Asian forging traditions. I tested this blade's versatility while preparing a vegetable stir-fry. It glided through both rigid carrots and delicate bell peppers with equal ease, embodying the best of both worlds.
Comfort and Safety
The ergonomic curve of the handle is another key feature of this knife. It ensures an effortless and comfortable grip, making the knife feel like a natural extension of my hand. To augment safety, the knife also incorporates a slight bolster on the blade. This thoughtful detail prevents fingers from accidentally slipping onto the sharp edge.
Value for Money
Despite these premium features, the Cangshan D Series Chef's Knife comes with an extremely affordable price tag. It makes this versatile and high-quality knife an excellent choice for those who seek a budget-friendly yet effective kitchen tool.
Pros:
Option to purchase as part of a comprehensive set
Crafted with durable and sharp German steel
Features a protective bolster for enhanced safety
Achieves excellent balance due to the full tang design
Versatile enough to meet various kitchen cutting and slicing needs
Cons:
The knife, however, isn't perfect. It doesn't perform as well when it comes to the rocking motion during chopping. The knife's edge tends to bounce a little higher than ideal, which may require some getting used to.
Conclusion
In conclusion, the Cangshan D Series German Steel Forged Chef's Knife is an embodiment of outstanding value. It pairs premium features and craftsmanship with an accessible price tag. While it may not be the best choice for rocking cuts, its overall versatility, comfort, and quality make it an excellent choice for daily kitchen use. I'd recommend this knife to anyone seeking high performance without breaking the bank.
If you are interested to read more of my articles you can check my review of Kutt Chef Knife and best knife sets under $200.
---
3. Cangshan Y2 Series Knife Set, 6-Piece
I recently decided to test the Cangshan Y2 Series 6-Piece Knife Set. Offering an impressive combination of functionality, aesthetic appeal, and value, this knife set has substantially enhanced my culinary endeavors.
Balanced and Diverse Set
This set caught my attention primarily because of its comprehensive selection of essential knives. Included in the collection are a chef's knife, a bread knife, a serrated utility knife, a paring knife, and a santoku knife. Each knife caters to distinct culinary tasks, making the set perfect for any kitchen scenario.
I specifically remember using the serrated utility knife to effortlessly slice through some ripened tomatoes for a salad. The knife navigated the delicate skin and juicy interior with such precision that it left me thoroughly impressed.
Craftsmanship and Quality
Every knife in this set showcases high-quality German steel blades. With a robust Rockwell hardness rating of 58, they arrived impressively sharp right out of the box and maintained their edge even after multiple uses.
The patented handle on each knife deserves a special mention. Designed to ensure ergonomic comfort and stability, these handles made each cutting, slicing, or dicing task a breeze.
Aesthetics and Storage
In addition to its functional advantages, this knife set brings a tasteful aesthetic to your kitchen. The knives, with their dark-colored handles, pair beautifully with the included Acacia wood block. This block not only provided an organized storage solution but also added a touch of elegance to my kitchen counter.
Pros:
More affordable compared to many other knife sets
Features a well-crafted and attractive Acacia wood block
The knives are made of durable German steel with ergonomic handles
Offers an essential selection of knives for everyday kitchen tasks
Cons:
While the set includes the major knives required for common tasks, it does omit some specialized or niche knives. If your culinary tasks often demand specific types of knives, this may not fully cater to your needs.
Conclusion
Overall, the Cangshan Y2 Series 6-Piece Knife Set offers great value for its price. It brings together a balanced selection of essential knives, all boasting high-quality materials, ergonomic design, and a tasteful aesthetic. While it might not include every possible type of knife, it certainly covers all the key bases for daily kitchen tasks. In my opinion, this set is an excellent choice for those who seek quality, versatility, and affordability in their kitchenware. You can also see my take on are Cangshan knives good?
---
4. Cangshan N1 Series Forged Santoku Knife
As an individual who delights in exploring and experimenting with diverse culinary tools, the Cangshan N1 Series Forged Santoku Knife recently came under my scrutiny. The experience of testing and using this knife brought forth an array of compelling features and some areas for improvement.
Precision and Versatility
This santoku knife, with its 7-inch blade forged from high-quality German stainless steel, is a perfect embodiment of precision and versatility. A Santoku knife, a popular variant of the conventional chef's knife, is designed for more precise slicing and cutting, and this knife lives up to that promise.
I remember using this knife to slice through a block of aged cheddar cheese for a cheese board. The smooth cuts and precise control offered by the knife were truly commendable, making it an excellent tool for cutting softer food items like meats and cheeses.
Balance and Comfort
The knife has an outstanding balance, a credit to the almost equal length of the blade and the handle. Its hollow, Asian-style cutting edge promises long-term sharpness, provided it's honed frequently.
Adding to its comfort is the knife's lightweight design. The hollow handle reduces the overall weight of the knife to just a few ounces, making it a joy to handle and use.
Unique Features
The Cangshan N1 Series Santoku Knife boasts a unique feature in the form of dimples along the blade. These small pockets help prevent sticky food items from adhering to the knife surface, thus facilitating smoother chopping and slicing movements.
Pros:
Remarkably affordable, offering excellent value for money
Extremely lightweight and well-balanced
Ideally suited for cutting meats, cheeses, and similar foods
Features unique blade dimples to prevent food sticking
Cons:
On the downside, this knife falls short when it comes to chopping or dicing tasks. Additionally, the edge requires frequent honing to maintain its sharpness.
Conclusion
In conclusion, the Cangshan N1 Series Forged Santoku Knife proves to be a valuable addition to any kitchen. Despite its minor shortcomings, the knife's affordability, precision, and unique features make it an excellent complementary tool, especially if you already own a standard chef's knife. It's well-suited for those who value precision and lightness in their kitchen tools.
---
5. Cangshan TS Series Swedish Sandvik Nakiri Knife
I recently had the opportunity to test the Cangshan TS Series Swedish Sandvik Nakiri Knife. In my experience, this knife showcased an enticing balance of functionality, design aesthetics, and long-lasting durability.
Superior Blade and Performance
The Nakiri knife, designed in the Japanese style, is a vegetable chopping maestro. With its robust Swedish steel construction, I found it phenomenal at its job. The squared-off tips and superior sharpness make it a perfect tool for chopping an array of vegetables.
For instance, during one of my culinary experiments, I used this Nakiri knife to julienne bell peppers. The knife glided effortlessly through the peppers, yielding perfectly uniform strips that were a sight to behold.
Enhanced Durability
The durability of this knife is simply outstanding, with a Rockwell rating of 59. This quality enables it to withstand everyday kitchen trials and still maintain its sharpness. Interestingly, the edge of this knife can hold its sharpness up to five times longer than most German steel varieties, making it a reliable kitchen companion for the long run.
Comfort and Balance
The knife sports a slightly curved and ergonomic handle, which facilitates a firm grip, an essential aspect when you're chopping through a range of vegetables. The knife's balanced construction added to the ease of use, enhancing my overall chopping experience.
Unique Magnetic Sheath
Adding to its impressive list of features, the knife comes with a carbonized, solid ash wood magnetic sheath. The half-open design allows for smooth withdrawal of the knife without damaging the blade edge, while the magnetic lining secures the knife when not in use. This sheath was not only functional but also contributed to the aesthetic appeal of the knife.
Pros:
Features an ergonomic and comfortable handle for a secure grip
Well-balanced construction enhances the cutting experience
Employs Swedish steel that promises superior sharpness and long-term durability
Includes a well-crafted, aesthetically pleasing magnetic sheath made from real wood
Cons:
On the flip side, this Nakiri knife may not be the most versatile tool in your kitchen. Its specialized design is primarily for vegetable chopping. Furthermore, some users might find its weight slightly on the heavier side.
Conclusion
In conclusion, the Cangshan TS Series Swedish Sandvik Nakiri Knife is a remarkable piece of cutlery that excels in its designated tasks. Despite its limited versatility and slight heft, the knife's superior performance, durability, and attractive design make it a worthy addition to any kitchen, especially for those who frequently prepare vegetable-based dishes. Plus, it comes at a fairly reasonable price, adding to its appeal.
To find out more about kitchen knives have a look at my best chinese Chef's knives guide or Wusthof vs Victorinox comparison.
---
6. Cangshan J Series High Carbon Chef Knife
I recently had the pleasure of using the Cangshan J Series High Carbon Chef Knife in my kitchen, and it offered an impressive blend of performance, aesthetics, and versatility. As an avid home chef, I could instantly appreciate the thoughtful craftsmanship and the premium materials used in its creation.
Blade Quality and Performance
The 8-inch chef's knife boasts high carbon Japanese-style steel, which is known for its superior sharpness and cutting precision. One striking feature is its folded Damascus pattern, achieved by layering 67 layers of steel, not only bolstering its durability but lending it a distinct, eye-catching aesthetic.
One testing session with a succulent cut of beef showcased its prowess. The knife's razor-sharp edge effortlessly sliced through the meat, resulting in thin, perfect slices that would otherwise be challenging to achieve with a less adept knife.
Durability and Maintenance
While the knife's Rockwell rating of about 60 attests to its sharpness and strength, it's worth noting that the edge can be a tad brittle and may require regular honing. This is a small trade-off for the remarkable sharpness it provides.
Comfort and Aesthetics
The Cangshan J Series Knife not only performs exceptionally well but is also a feast for the eyes. The African Blackwood handle pairs beautifully with the Damascus steel, offering a comfortable grip and a luxurious aesthetic. Adding to its visual appeal, the knife comes with a dark walnut wood magnetic sheath for both storage and protection, enhancing its overall presentation.
Versatility
As a chef's knife, it's designed for all-around use, adept at tackling nearly any kitchen task you throw its way. Its Japanese steel construction also means it excels at precise meat cutting and slicing, providing a higher level of precision than typical German-style chef's knives.
Pros:
Crafted with high-quality Japanese steel for exceptional sharpness
Superior slicing edge enhances cutting precision
Distinctive Damascus finish enhances visual appeal
Comes with a magnetic sheath and a solid wood handle for added aesthetics and safety
Cons:
On the pricier side, which might deter budget-conscious buyers
The blade edge requires frequent honing to maintain its sharpness
Conclusion
In summary, the Cangshan J Series High Carbon Chef Knife, while leaning towards the higher end of the price spectrum, is a worthy investment for those who value superior performance and aesthetics in their kitchen tools. Its precision in slicing, coupled with the distinctive Damascus finish and African Blackwood handle, makes it not just a tool but a kitchen showpiece. Despite the need for regular honing, it stands out as a versatile and efficient kitchen partner.
---
7. Cangshan K Series Forged Santoku Knife
This knife, with its unique blend of German steel and titanium coating, truly stands out for its durability, non-stick properties, and a distinct aesthetic appeal.
Blade Construction and Performance
This Santoku knife from Cangshan's K Series is fashioned from German steel and coated with titanium, creating a blend of strength and performance that's hard to overlook. It enhances the blade's durability even beyond its Rockwell hardness rating of 58, a feat worth mentioning.
The blade's non-stickiness is a standout feature. During one of my extensive cooking sessions, I noticed how effortlessly it slid through a range of ingredients from soft tomatoes to starchy potatoes, without any bits sticking to the blade. The small pockets or dimples along the blade length certainly contribute to its non-stick attribute, enhancing its efficiency in swift, repetitive slicing.
Aesthetics and Balance
The titanium coating not only adds to the blade's functionality but also gives it a distinct, almost futuristic look. It complements other dark-metal blades in the kitchen and definitely catches the eye.
The knife offers a pleasing balance, thanks to the thoughtful pairing of a 5-inch ergonomic handle with a 7-inch blade. Holding it feels natural and comfortable, even during extended periods of chopping or slicing.
Price Consideration
One of the attractive points about this Santoku knife is its affordability. It's a solid choice for anyone looking for a versatile, high-quality Santoku blade without breaking the bank.
Pros:
Well-balanced, making it easy to use
Ergonomic handle ensures comfort during prolonged use
Extremely durable blade due to titanium coating
Unique aesthetic appeal
Bolster offers additional protection for your fingers
Cons:
The titanium coating, while enhancing durability and aesthetics, may wear off over time
Conclusion
In conclusion, the Cangshan K Series Forged Santoku Knife is a solid, reliable, and cost-effective addition to any kitchen. Its unique blend of German steel and titanium coating results in a durable, non-stick, and visually striking knife that's a pleasure to use. Despite the potential for the titanium coating to wear off over time, its overall performance, affordability, and unique aesthetic make it a worthy consideration for anyone seeking a versatile Santoku blade.
---
Concluding my Cangshan Knives Review
Overall, any one of the above knives or knife sets will be a phenomenal fit for the majority of kitchens. These blades are, on the whole, well-made and great for those who value aesthetic quality and performance in equal measure. But many of them are also great for budget-friendly shoppers if you don't want to break the bank.
If you are interested in my other reviews have a look at my reviews of the best Gyuto Knives or Victorinox chef knife.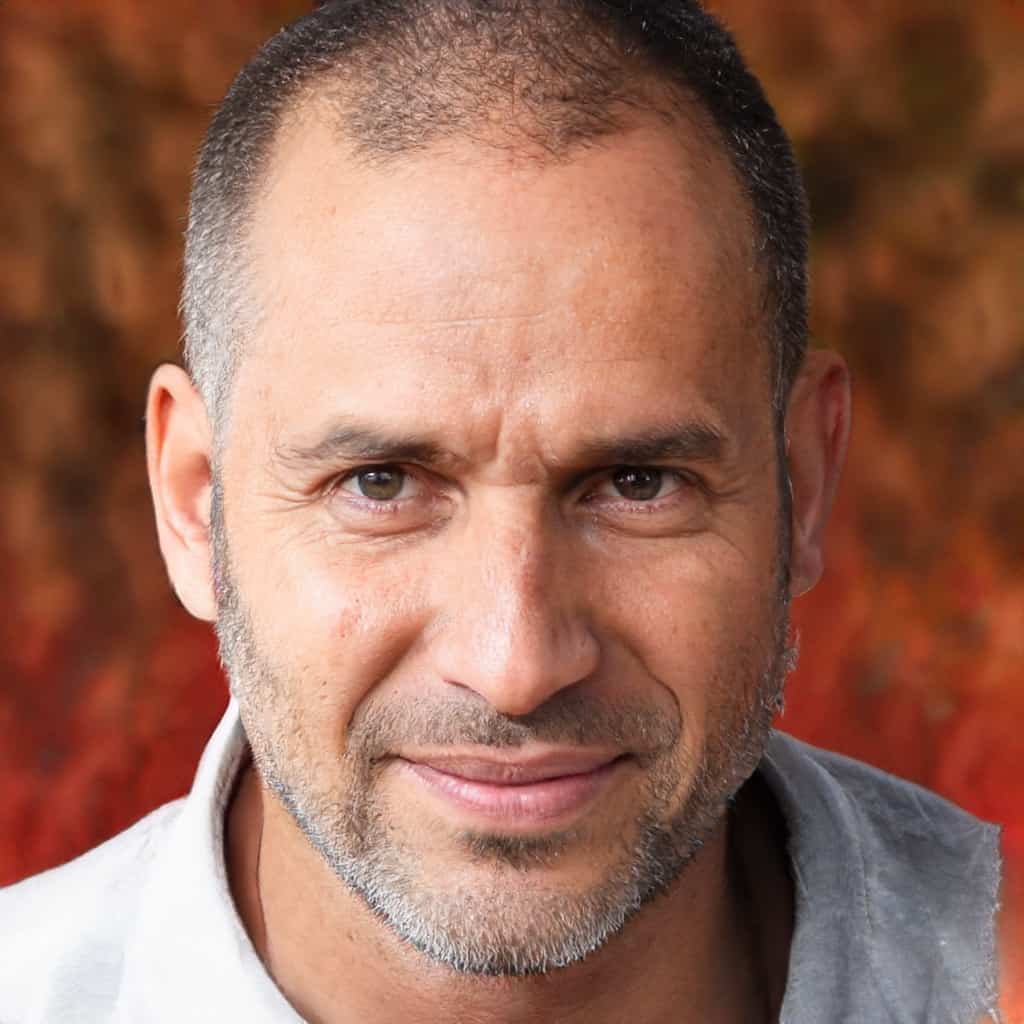 Gary Portman is the founder and main author of Knivesadvice.com. With his extensive knowledge and experience, he is committed to assisting people in choosing the perfect knife for their needs. Through his articles, Gary shares valuable insights on various aspects of knives. With his expertise, readers can make informed decisions and find a knife that is tailored to their preferences and requirements. You can find more info about Gary here.