There are tons of quality knife brands available, making it tricky to find the best brand for your needs. While you can easily find premium knife makers that charge exorbitant prices for their cutlery, it's a bit harder to find a brand that balances quality with budget.
Enter Cangshan Cutlery. They make high-quality knives, certainly, but many of their best pieces can also be purchased even if you don't have an unlimited budget. Let's take a look at some of their best knives and dive into their brand in more detail.
---
An Overview of Cangshan Knives
Cangshan S1 Series 1022599 German Steel Forged 17-Piece Knife Block Set , Walnut
Cangshan Y2 Series Knife Set, 6-Piece German Steel Block, Silver
Best Cangshan Chef's Knife
Cangshan D Series 59120 German Steel Forged Chef's Knife, 8-Inch
Cangshan Cutlery gets its name from a mountain in southern China, which shares the name with the city in which the company founder, Henry Liu, was born and grew up. Henry started another kitchenware company over a decade ago, which eventually reached modest success in China. But Henry wanted more.
He moved to the United States but was unable to find a knife manufacturer that met his goals for quality and unique artistry. Instead, he found a great partner upon his return to China, and formed Cangshan Cutlery. It is now based in Yangjiang. Ever since, the company has received several awards for performance and design, including several from Red Dot and Gourmet Retailers.
How Their Knives Are Made
Cangshan knives are made with three types of steel: high alloy German steel, high alloy Swedish steel, and high carbon Japanese steel. Each of these provides different advantages and allows Cangshan to produce a wide variety of effective knives for different needs. 
For instance, their German steel is used for knives that emphasize hardness and durability without risking any issues of brittleness. All of their knives made with German steel have a Rockwell Rating (the rating typically used to measure the hardness of metals and other materials) of 58 on average. In addition, all of their German steel knives are stain-resistant. 
Their Japanese steel blades are even harder than their German steel knives, with a Rockwell rating of 60. Furthermore, they produce their Japanese-style blades with Damascus patterns by folding layers of steel together. This provides a beautiful flowing aesthetic and helps slide food off the side of the knives. These blades do tend to be a little more brittle, however.
Lastly, Cangshan's Swedish knives are a balance between the other two options. They're made with exceptionally sharp edges that can be retained up to five times longer than many other competing knives. They also have an excellent Rockwell rating of about 60 on average. Aside from these blades and different steel types, Cangshan also creates sheathes and wood handles for their knives. Wood varieties include walnut, ash wood, African Blackwood, Acacia, and more.
Check how to sharpen Cangshan knives.
Warranty
Lastly, all Cangshan knives come with a limited lifetime warranty. If you provide a picture of your product, they'll repair or replace your knife so long as the issue was a result of a manufacturing defect or shipping issue. It's an excellent boost to value for money.
Overall, Cangshan knives are well-made, aesthetically diverse and interesting, and valuable in terms of asking price and warranty. Let's take a look at some of their top blades in more detail.
---
The 7 Best Cangshan Knives
---
1. Cangshan S1 Series 17-Piece Knife Block Set
If you're in the market for a set of knives instead of a single blade, you should check out this 17-piece set. Not only does it come with practically every blade you could need, but it also comes with a walnut knife block for storage. There's a designated spot for every blade in the collection, so that organizing all your knives is quick and easy after washing them.
You get a full set of everyday kitchen knives in the purchase, including a chef's knife, a bread knife, a boning knife, several steak knives, and more. Each of the blades is made from German steel with a Rockwell rating of 58 and good sharpness across the board. They also feature ergonomic handles for comfortable gripping.
But you also get a pair of kitchen scissors for more niche tasks. It's a pricey upfront purchase but very worthwhile when you consider the overall value included in the set.
Pros:
Comes with every knife you could need

Also includes a pair of scissors

All the knives feature durable steel and ergonomic handles

The knife block is aesthetically pleasing and well-organized
Cons:
---
2. Cangshan D Series German Steel Forged Chef's Knife
This knife is made with German steel, featuring a Rockwell rating of about 58. It's constructed with a full tang, meaning that the knife metal extends all the way to the butt of the handle. Such a design is common in Western or German knives and affords fantastic balance overall, offsetting the slightly higher than average weight compared to Japanese knives.
However, this blade also features a keen cutting edge based on Asian forging traditions. As a result, it's a quality chef's knife that can be used for chopping and slicing in addition to piercing softer food items. 
Furthermore, the handle features an ergonomic curve that makes it easy to handle and comfortable to grip. A slight bolster on the blade protects your fingers from slipping onto the edge. We'd also like to point out the extremely affordable asking price; this is a great blade if you want a quality, versatile knife for everyday use but don't want to spend too much.
All in all, it's one of the best budget knives you can find.
Pros:
Can be purchased as part of a set

Made with high-quality steel

Has a bolster to protect your fingers

Very well balanced

Great for most kitchen cutting or slicing needs 
Cons:
Not the best knife for rocking – edge makes it bounce a bit too high
If you are interested to read more of our articles you can check our review of Kutt Chef Knife and best knife sets under $200.
---
3. Cangshan Y2 Series Knife Set, 6-Piece
This is another knife set featuring German steel blades, though this time there are five included in the collection for a more affordable asking price. Each blade features a patented handle that ensures ergonomic comfort and long-term stability. The blade collection is comprised of a chef's knife, a bread knife, a serrated utility knife, a paring knife, and a santoku knife.
You also get a solid knife Block made of Acacia wood. This adds a tasteful aesthetic to your kitchen and fits very well with each blade, especially when you consider the dark coloring of their handles.
The blades themselves have a Rockwell rating of 58 and are well sharpened out of the box. This set is a better choice if you only need a few main pieces of cutlery for your kitchen instead of several specific or steak knives as well. 
Pros:
More affordable than any other knife sets

Comes with a well-made and tasteful block

All the knives have good steel and ergonomic handles

Includes all the major knives you need for day-to-day kitchen tasks
Cons:
Does leave out some more niche knives
---
4. Cangshan N1 Series Forged Santoku Knife
Here's another affordable knife also forged with high quality stainless German steel. At 7 inches, it's an ideal length for a santoku knife, which is a variation of a traditional chef's knife that is shaped for slightly more precise slicing and cutting of softer food items. Meats, cheeses, and more will be easy to handle using this blade, although a regular chef's knife might be a little better for rocking, dicing, and chopping.
However, this knife is exceptionally well balanced, especially since the handle is almost as long as the blade. A hollow, Asian style cutting edge ensures sharpness over the long-term, especially if you hone it frequently. The handle is also hollow to keep the knife weight low; indeed, it only weighs a few ounces in total.
You'll also notice the dimples on the length of the blade. These create small pockets that ensure that sticky food items fall off the knife surface, making maneuvering your food on a cutting board all the easier. When combined with the affordable asking price, this is a great complementary blade if you already have a normal chef's knife in your repertoire. You can also see our take on are Cangshan knives good?
Pros:
Very affordable

Very lightweight and well-balanced

Ideal for cutting meats, cheeses and similar foods

Features pockets to keep food off the knife surface
Cons:
Not the best for chopping or dicing

Edge needs frequent honing
---
5. Cangshan TS Series Swedish Sandvik Nakiri Knife
This knife uses Cangshan's special Swedish steel. It's a blade made in the Japanese-style and is ideal for chopping vegetables thanks to its shape and squared-off tips. It's very good at this job thanks to its phenomenal sharpness and its ability to hold an edge up to five times longer than most German steel varieties.
Even better, the knife comes with a slightly curved and ergonomic handle so it's easy to grip the blade tightly as you chop through multiple food items in rapid succession. It has a Rockwell rating of about 59, too, so it's fairly durable even if you use it every day.
We also really like that it comes with a carbonized and solid ash wood magnetic sheath. It's half-open, so it's easy to withdraw the knife smoothly without bumping its edge against the casing. But the magnetic lining ensures that it'll remain secure when it's not in use. The sheath is both aesthetically valuable and practically useful.
Overall, it's a fine piece of cutlery and is not too pricy, either.
Pros:
Comes with an ergonomic and comfortable handle

Very well balanced

Steel used is super sharp and should last for a long time

Comes with a quality magnetic sheath made with real wood
Cons:
Not the most versatile knife

Some folks might find a little too heavy for comfort
To find out more about kitchen knives have a look at our best chinese Chef's knives guide or Wusthof vs Victorinox comparison.
---
6. Cangshan J Series High Carbon Chef Knife
This high carbon blade is made with Japanese-style steel. It's an 8-inch chef's knife, featuring a folded Damascus pattern using 67 layers of steel in total. Not only does this bolster its overall durability, but it provides it with a special aesthetic you can't easily replicate anywhere else. The steel also gives it a Rockwell rating of about 60 for added sharpness and strength. Keep in mind that the edge is a little brittle as a result and will require frequent honing.
The knife is extremely comfortable to use, especially since it has an African Blackwood handle. This handle is great in terms of style, too, mixing well with the Damascus steel. To make things even more visually pleasing, the knife comes with a dark walnut wood magnetic sheath for storage and protection.
As a chef's knife, you can use this for virtually any kitchen task. But since it's super sharp Japanese steel, you can also use it for meat cutting and slicing with more precision than German-style chefs' knives. It's a bit comparatively pricy, but very worthwhile if you have the cash to spare.
Pros:
Made with very high-quality steel

Superior slicing edge

Has a Damascus finish

Comes with a sheath and a solid wood handle
Cons:
A bit pricy for some

Needs frequent honing
---
7. Cangshan K Series Forged Santoku Knife
Here's another santoku knife, although it's made with German steel coated with titanium. This provides a few advantages; it both increases the durability of the blade even beyond its Rockwell rating of 58 and it also ensures that food won't stick to the surface. In fact, it's probably the best blade for non-stickiness because it also has small pockets along the blade length for the same reason.
Not to mention that the titanium finish gives the knife a distinct aesthetic that looks great alongside other dark-metal blades. The handle is 5 inches, making it well-balanced for the 7-inch blade. The handle is also ergonomic for holding over long sessions.
Like many versatile Cangshan knives, this blade is also a great choice because it's so affordable. It's an easy choice if you want a more solid santoku blade but don't want to pay too much.
Pros:
Very well balanced and easy to use

Has a comfortable handle

Blade is very durable

Features a unique aesthetic

Has a bolster to protect your fingers
Cons:
Titanium coating will wear off over time
---
Concluding our Cangshan Knives Review
Overall, any one of the above knives or knife sets will be a phenomenal fit for the majority of kitchens. These blades are, on the whole, well-made and great for those who value aesthetic quality and performance in equal measure. But many of them are also great for budget-friendly shoppers if you don't want to break the bank.
If you are interested in our other reviews have a look at our reviews of the best Gyuto Knives or Victorinox chef knife.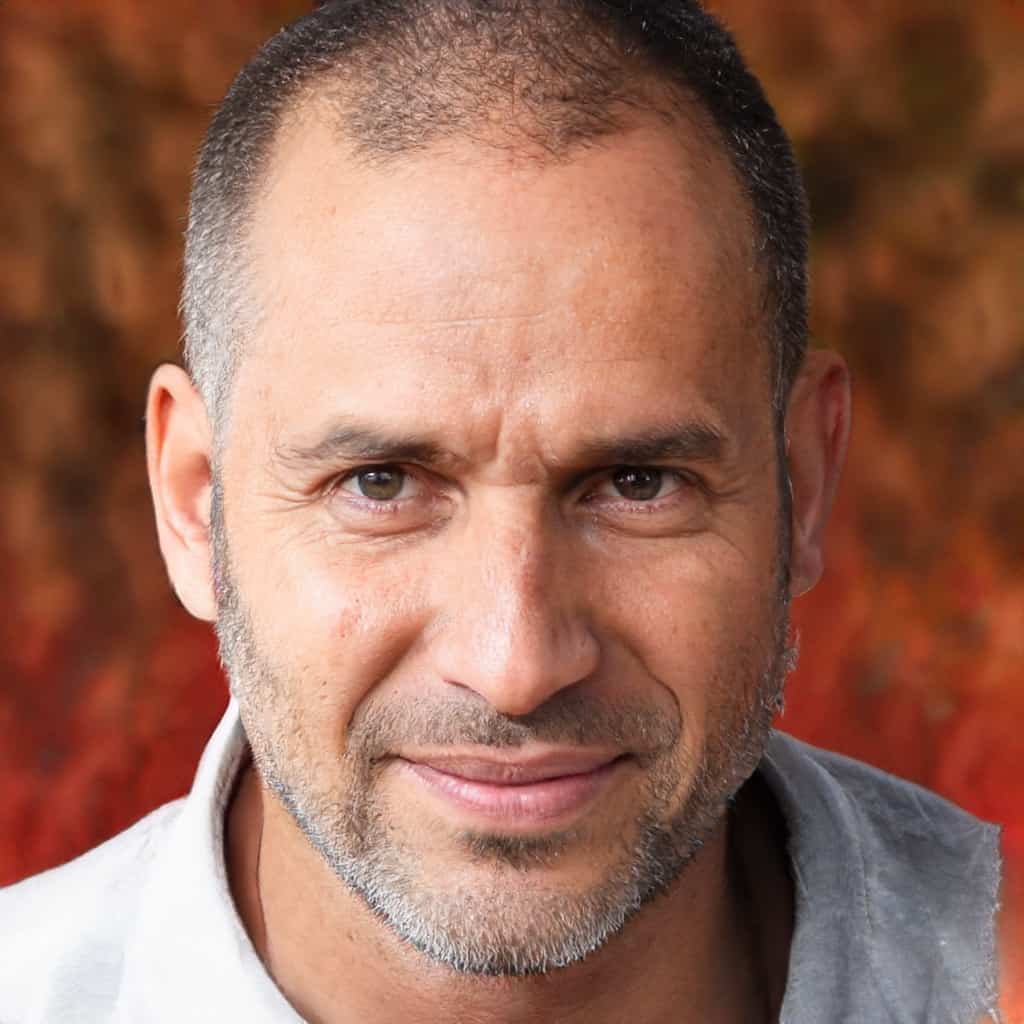 Gary Portman is the founder and main author of knivesadvice.com Using the knowledge he has gained through the years, he aims to help people choose the best knife based on their needs. You can find more info about Gary here.