Finding the right replacement knife for your set can be a time-consuming affair. You have to consider a lot of factors like sharpness, handle quality, and whether you can put a given knife in a dishwasher. The Victorinox Fibrox Pro Chef Knife claims to be an excellent knife for everyone… but is it?
Today, let's take a look at this quality knife and see what Swiss craftsmanship and a laser-tested blade really brings to your kitchen table.
---
Design
The Fibrox Pro Chef Knife is designed for both home chefs and professionals alike. It features a stainless steel edge that is expertly tapered, meaning that the wedge should remain exceptionally sharp before needing to be sharpened manually. The stainless steel material is another great boost to value because this material doesn't corrode easily and lasts for a long time.
Furthermore, the blade is laser tested for ultimate sharpness, meaning that the manufacturer checks the integrity of every knife before they send it out. This precision edge allows it to complete a variety of cutting and slicing tasks relatively easily.
The knife has an ergonomic handle that's made from TPE, or thermoplastic elastomer. This creates a non-slippery grip even if you use it in a wet kitchen or if you use it without drying your hands. Even better, the knife is already weighted and balanced so it's easy to handle and you can use it with a variety of different cutting tasks at different heights or leverages. Basically, you should be able to use this for anything you can imagine without it being difficult on your hand.
The blade is about 7.9 inches in length, and the knife as a whole is dishwasher safe. While we would still recommend inspecting the knife after using it and cleaning it, it's nice that you can throw it in a dishwasher for most of your cleaning needs.
Be careful when using it in a dishwasher, however; the handle material isn't likely to melt, but excessive heat and certain types of dishwasher soap can cause damage to the binding material for the handle and the blade. Thus, hand washing the knife with soap and water is always the preferred method of cleaning regardless of its durability.
If you want to learn more about Victorinox, check our comparison review Victorinox vs Wusthof.
---
Sharpness
We really like the sharpness of this knife. The blade is made using Swiss methods that were originally developed in 1884. The laser tested and tapered edge is precision ground in order to make an exacting angle. This allows the knife to hold a sharp edge for longer even as you use it repeatedly. It's actually a wider than average blade edge, which gives its some advantages when it comes to durability; wider blades don't bend as easily or as much as narrower blade edges.
You should be able to rely on this knife for any kind of task you can think of. You can cut or dice whatever fruits or veggies you want to great effect.
However, the wideness of the edge does carry a minor drawback depending on what kinds of foods you need to prepare. The blade being so wide (relatively speaking) means that it isn't as precise as smaller knives. There isn't truly a one-size-fits-all knife anyway, but it does mean that this knife suffers a bit when you are trying to cut fruit with the skin still on or if you need to precisely slice away thin bits of meat or vegetable.
For instance, slicing lunchmeat for a sandwich with this knife may be somewhat difficult due to the width of the blade. It has nothing to do with sharpness and everything to do with design. Still, this minor drawback is hardly enough for us to not recommend blade for most users.
Additionally, you'll notice that the shape of the blade is long and slightly curved. Relative to the position of the attached handle, this means that the blade naturally rocks back and forth when you make a cutting motion. This is a mincing or chopping blade through and through, and it'll enable you to effortlessly dice vegetables and similar food items rapidly and effectively.
When it comes to sharpening, you should ideally hone it every couple of uses. If you properly hone your steel, it'll remain sharp for a long time to come and perform at its top potential for a much longer span of time. You don't have to sharpen it after every use, of course. But something so good should probably be taken care of as much as possible.
---
Other Features
The knife has a flat spine, so you can press your hand to the top of the blade and provide extra power if you need to punch through hard-skinned items or if you want to deliver more force to the food item in question. This is wide enough that it shouldn't cause any discomfort to your hand, even if you press down particularly hard.
You also have another guarantee of quality because each knife is made in Switzerland and carries a precise Swiss item number on the blade. This proves that the knife was made where they say it was instead of being ground out in some Chinese factory.
---
Engraving
There's another will benefit to this knife. While the regular chef blade doesn't come with any engraving, you can spend an additional $12 and get a custom engraving for the knife in addition to free shipping. The free shipping addition almost makes the engraving worth its value for money alone!
The engraving is a nice idea if you want to present the knife as a gift to one of your family members or to a skilled chef in the family. Or it can be a great gift for someone at your restaurant or for a professional chef. Either way, the engraving can be seen right on the blade itself, so anyone using the knife literally marks the meals they create with their name.
It's not something that everyone will want to invest in, but it's a nice additional bonus that we feel lots of people will appreciate.
If you are interested to read more of our articles you can check our reviews about Schmidt Brothers knives or best Chinese chef's knives.
---
Warranty
This knife does come with a lifetime warranty against defects in both workmanship and material.
In a nutshell, this means that if the knife suddenly breaks or doesn't perform as expected due to a crafting mistake or because the stainless steel is of a lesser than average quality, you can get a free replacement simply by contacting the manufacturer. Since this is only a single knife, it's great value for money, particularly since it will last for several years to come under the best circumstances.
Pros:
Made with excellent Swiss quality standards

Blade can be engraved with your name or another's

Is dishwasher safe

Handle is ergonomic and nonslip

Blade is ideal for cutting or dicing vegetables and some meat

Blade will not corrode easily over time

Comes with a great warranty
Cons:
Not the best for cutting bread for slicing thin food items

Should still be washed by hand rather than in a dishwasher
Victorinox Chef Knife Review Conclusion
All in all, the Victorinox Fibrox Pro Chef Knife is a great piece of kitchen equipment and ideal slicing or dicing if you need to replace one in your set. The blade is well-made and provides optimal sharpness for slicing through certain types of meat and almost all types of vegetables, and it'll perform capably so long as you remember to sharpen it relatively frequently. It's dishwasher safe and the handle is ergonomic and nonslip. The additional option to engrave the blade is a welcome bonus, as is the included warranty.
To find out more about kitchen knives have a look at our comparisons Shun vs Miyabi or Zwilling vs Wusthof.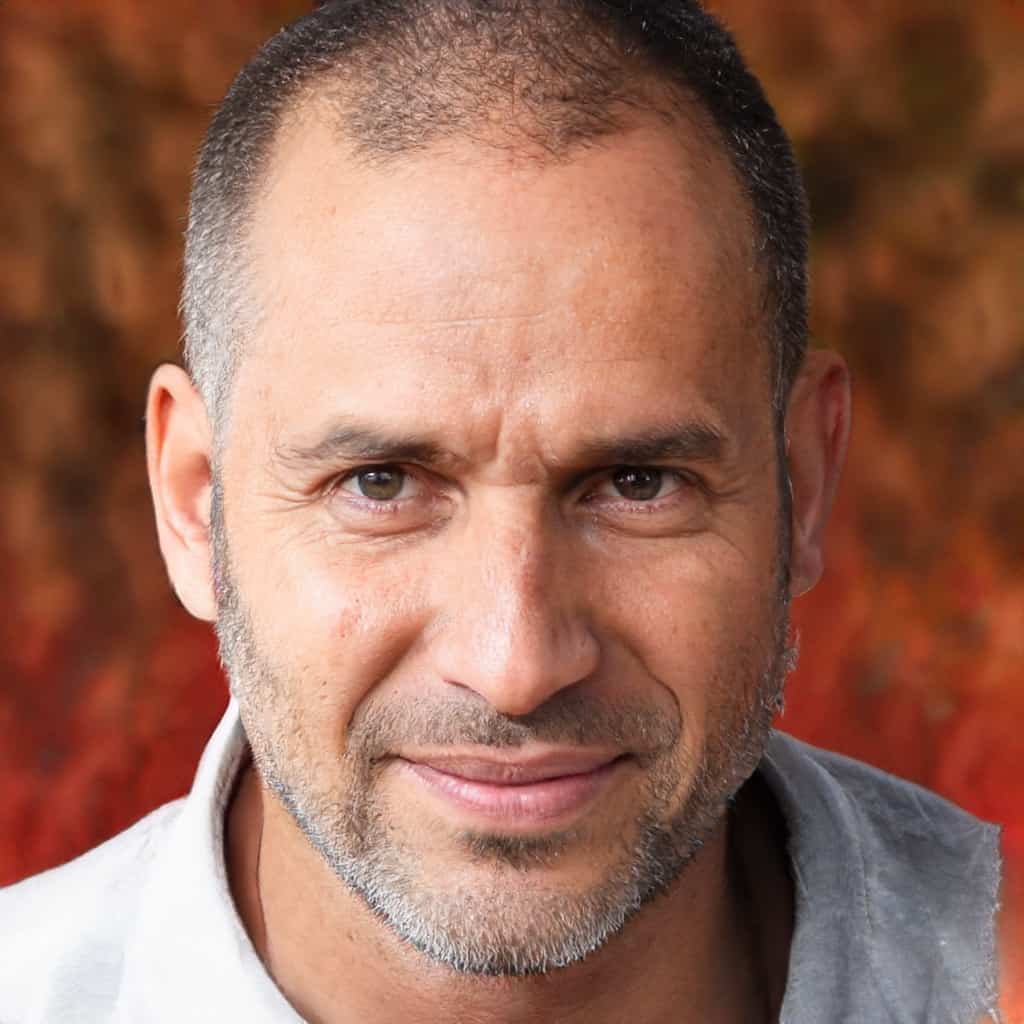 Gary Portman is the founder and main author of Knivesadvice.com. With his extensive knowledge and experience, he is committed to assisting people in choosing the perfect knife for their needs. Through his articles, Gary shares valuable insights on various aspects of knives. With his expertise, readers can make informed decisions and find a knife that is tailored to their preferences and requirements. You can find more info about Gary here.