As things are going, Chinese chef's knives are on their way to dethrone classical chef's knives as the most versatile kitchen knives. As you may know by now, chef's knives are our absolute favorites, so we took it personally when we saw the ever-growing interest in Chinese chef's knives. That said, we went ahead and explored the best Chinese chef knives available today.
After thorough testing and extensive research, we piled up a list of the top 4 Chinese chef knives. One question remains unanswered: can a Chinese chef's knife outperform the paramount classical chef's knife,or are they just selling us a bill of goods? Stay tuned as we discover the answer!
---
The Difference Between Meat Cleavers and Chinese Chef's Knives
Chinese chef's knives are often confused with meat cleavers. Although they do look alike, they are completely different tools. First and foremost, the traditional Chinese chef's knife is lightweight and versatile. On the other hand, a meat cleaver is to chefs what a hammer is to Thor – a weapon to handle heavy-duty tasks!
The most notable difference between the two is in their weight. Meat cleavers are heavier and their spines are thicker, therefore they can chop through bones and joints with ease. A Chinese chef's knife has a thinner spine, meaning it's also lighter.
Due to the fact that meat cleavers are primarily designed to cut through meat and bones, their cutting edge is also blunter. Contrary, Chinese chef's knives have a gentler nature and a thinner blade, meaning they are also sharper and provide precision while cutting. Since they are much thinner, they are made for general work in the kitchen.
Moreover, Chinese chef's knives have a narrow cross section, making them versatile enough to handle chopping, slicing, and even peeling. As you're guessing, meat cleavers can't deliver all this.
Much more than this, Chinese chef's knives have more blade surface than any kind of chef's knife we've encountered so far. You can easily use the flat area of the blade to crush garlic, nuts, or ingredients of the kind. Having said that, we understand why Chinese chef's knives are getting traction lately. But, we're not sold yet!
With that thought in mind, let's get to reviewing the best 5 Chinese chef's knives
---
1. Zwilling J.A. Henckels Twin Signature 7-inch Chinese Chef's Knife
Zwilling J.A. Henckels is certainly among our favorite knife manufacturers. We previously talked about the one and only Zwilling Professional S 8" chef's knife and we found the Zwilling Signature 7" Chinese chef's knife to be very similar.
The Twin Signature 7" Chinese chef's knife by Zwilling is precision stamped from a single piece of proprietary German steel. Often referred to as Friodur steel, it is a special formula steel that gives the knife unique properties. To make you understand better, we can compare the Friodur steel to the well-known 440C steel. However, Zwilling puts their steel through cryogenic treatment, therefore enhancing its properties.
The 440C is famed for its high strength, solid hardness, and moderate corrosion and wear resistance. But, once heat treated, it shows great strength, hardness, and wear resistance. After this, the steel is treated to extremely low temperatures that change the molecular structure of the steel, resulting in a knife with the sharpest blade and long lasting cutting edge.
The cutting edge is laser controlled, therefore it is as accurate as possible along the full length of the blade. With 57 Rockwell hardness, it offers superior edge retention and a cutting angle of 15 degrees on both sides.
This knife features full-tang design, with three rivets around the handle to provide with balance and stableness. The handle is made of polymer that comes with its own set of properties. It is extremely durable and hard and it isn't prone to discoloration. Moreover, it is highly hygienic as it's resistant to bacteria and germs.
Pros
High-quality steel formula
Laser-controlled edge
Superior edge retention
Comfortable handle
Cons
The handle may be too big for some users
If you are interested in our other reviews have a look at best knife set under $200 or best chef knife under $100.
2. Utopia Kitchen 7-inch Cleaver
The Utopia Kitchen 7" cleaver is the most affordable Chinese chef's knife on this list. Truth be told, we were uncertain whether this knife can live up to our expectations. But, we ordered it after reading positive customer feedback since it wouldn't set us back much. So, let's see what it has to offer.
Made of 100% high-grade 3Cr14 stainless steel, it is very unlikely to stain, while making cleanup a breeze. In addition, it's tarnish resistant, rust, corrosion and moisture resistant. This means the knife will last for years to come if you care for it properly.
This multi-purpose knife is perfect for all kinds of applications, from chopping vegetables, to slicing cheese, and cutting through large slabs of meat. The blade is 7" long with thickness of 3mm, while the overall length is measured at 13.5". It's precision-engineered to stay sharp, but we needed to sharpen it after a month since we (ab)used it every day.
The ergonomic handle is made of ABS+430. Due to its design, you won't experience any hand fatigue or painful wrists regardless of the tasks you're on. This knife also features a full-tang design. As you know, full-tang knives feel more balanced, and are less likely to get broken as opposed to partial-tang knives.
One feature that other knives don't usually have is the round slot on the upper edge of the blade. It won't affect the knife's performance at all, but instead you can hook the cleaver on a nail if you lack storage space.
Considering the low price tag, the Utopia Kitchen 7-icnh cleaver makes a solid choice. However, it's not as versatile as praised to be. And while it can slice as well, it wouldn't be our first choice next time we need precise cuts.
Pros
Affordable
100% stainless steel blade
Highly moisture, rust, corrosion resistant
Comfortable handle
Cons
Weak edge retention
Not recommended for slicing
3.  Shun Classic 7-inch Vegetable Cleaver
Don't let the name deceive you; although known as a vegetable cleaver, the Shun Classic 7" knife is as versatile as they come! It is used by both professional and amateur chefs for all kitchen tasks – chopping, slicing, dicing, and mincing.
If this was a beauty pageant, the Shun Classic 7" cleaver would take the crown home. This isn't a surprise though, since most of the knives that made it to our Shun knives review feature attractive design as well.
The core is made of VG-MAX super steel, material praised for its strength and durability. Due to the fact that this is a special steel formula, it also comes with increased wear and corrosion resistance, and improved impact resistance. The blade is significantly sharper than other blades, probably because of the added tungsten.
Above the VG-MAX core, there are 34 micro-thin layers of stainless steel on each side. The blade gets its good looks from these claddings, creating a look reminiscent of Damascus-style blades. It doesn't only look good, but it provides additional stain resistance as well.
The knife features a full-tang design for added balance and breakage protection. Covering the tang is a D-shaped ebony pakkawood handle. Pakkawood is known for its moisture-resistant properties. In addition, although it's not a natural wood, it surely feels like one!
Pros
Versatile
High-quality VG-MAX core
Beautiful and functional layers of Damascus
Extremely durable and comfortable pakkawood handle
Extraordinary design
Cons
To find out more about kitchen knives have a look at our comparisons Wusthof vs Victorinox and Shun vs Miyabi knives.
4. Wusthof Gourmet 8-inch Chinese Cleaver
Wusthof is another brand that any list of 'best knives' can't go without. As the best Chinese chef's knife, we chose the Wusthof Gourmet 8" vegetable cleaver that is by our side through thick and thin – quite literally!
Stamped from a block of special chromium-molybdenum-vanadium steel, the knife comes with some of the best properties. The steel known as X50CrMo15 is extremely hard therefore improving the knife's durability and longevity. Due to increased chromium levels, it is highly stain resistant.
If you had a chance to work with a Wusthof knife, you know by now that their sharpness is unmatched. The patented Precision Edge Technology (PEtec) ensures that the blade are measured using lasers, hence calculating the precise sharpening angle. Afterwards, it is precision sharpened on a whetstone and polished to perfection on a disc by robots. Thanks to this technology, the knife also has unparalleled edge retention!
Even though stamped knives don't usually come with full-tang design, the Wusthof Gourmet 8" vegetable cleaver does. It means it can handle a lot of pressure without breaking, but it also adds to the overall balance of the knife.
The handle is made of ABS polymer, known for its high-strength and lightweight construction. It is secured with three rivets, and is generally comfortable, designed for both right and left-handed users.
Wusthof offers both vegetable and meat cleavers, and as far as versatility is concerned, we found the vegetable cleaver to be more useful in general kitchen tasks. However, if your budget allows you, we'd recommend buying both of Wusthof's cleavers.
Pros
High-quality steel
Precision Edge Technology for extreme sharpness
Superior edge retention
Full-tang, well balanced
Cons
A bit expensive
Not as versatile
Conclusion
To sum up, Chinese chef's knives are really worth the investment. There are a lot of high-quality cleavers that handle all kinds of kitchen tasks for just a fraction of the price. In this Chinese chef's knives review, we made sure to include what we believe are the best Chinese chef's knives. Although it has been a close call, we still believe that the classical chef's knives are the ultimate workhorses in the kitchen. But, as you can tell, Chinese chef's knives certainly have their advantages!
If you are interested in our other reviews have a look at the best knife for trimming meat and best Gyuto knives.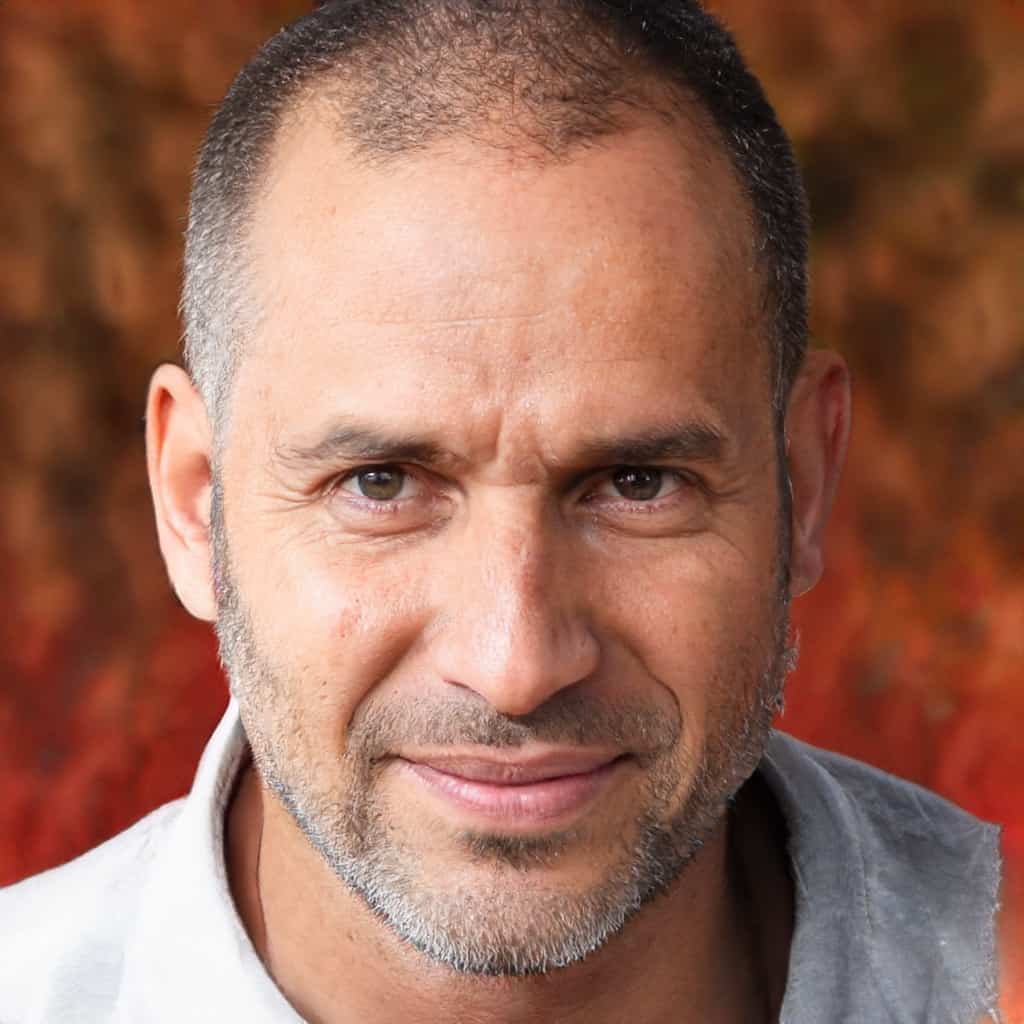 Gary Portman is the founder and main author of knivesadvice.com Using the knowledge he has gained through the years, he aims to help people choose the best knife based on their needs. You can find more info about Gary here.