In the ever-evolving world of culinary tools, I've noticed an intriguing trend. The quintessential chef's knife, my steadfast companion in the kitchen for years, seems to be challenged for supremacy by the rising popularity of Chinese chef's knives. As an experienced chef who holds a special place in my heart for chef's knives, this burgeoning interest in Chinese chef's knives naturally piqued my curiosity. So, I rolled up my sleeves and personally dove into the universe of Chinese chef's knives, hand-testing the finest options available today.
I've curated a list of the top 4 Chinese chef's knives after rigorous testing and comprehensive research. However, one question still looms large: Can a Chinese chef's knife truly surpass the time-honored classical chef's knife, or is it all mere marketing hype? Join me on this culinary journey as we seek the answer!
---
The Difference Between Meat Cleavers and Chinese Chef's Knives
A common misperception I've noticed is the confusion between Chinese chef's knives and meat cleavers. While they may share a superficial resemblance, their uses and features are starkly different. Allow me to break it down for you.
A traditional Chinese chef's knife is a lightweight, versatile masterpiece. Comparatively, a meat cleaver is akin to a chef's personal Mjölnir — it's a heavy-duty tool used to tackle robust tasks with force!
The most discernible distinction lies in their weight. A meat cleaver, being heavier with a thicker spine, effortlessly chops through bones and joints. Conversely, the Chinese chef's knife, with its thinner spine, is a featherweight in comparison.
The primary role of meat cleavers — cutting through meat and bones — dictates their blunt cutting edge. In contrast, the Chinese chef's knife, with its gentler disposition and thinner blade, offers sharpness and precision when cutting. Its slenderness makes it suitable for an array of tasks in the kitchen. Moreover, its narrow cross-section allows it to adeptly handle chopping, slicing, and even peeling tasks that are outside a meat cleaver's purview.
Beyond this, Chinese chef's knives offer more blade surface than any other chef's knife I've encountered so far. The expansive flat area of the blade can be put to ingenious use for crushing garlic, nuts, or similar ingredients. Seeing these advantages, I can comprehend why Chinese chef's knives are gaining traction lately. However, I remain cautiously optimistic!
With this newfound understanding, let's dive into the heart of the matter and review the top 4 Chinese chef's knives I've tested.
---
1. Zwilling J.A. Henckels Twin Signature 7-inch Chinese Chef's Knife
As a seasoned chef, I've had the pleasure of working with many high-quality knives, including those from Zwilling J.A. Henckels, a favorite manufacturer of mine. I previously enjoyed my experiences with the Zwilling Professional S 8" chef's knife, and I was intrigued to see how the Zwilling Twin Signature 7" Chinese chef's knife would measure up.
Exquisite Craftsmanship and Material
The Twin Signature 7" Chinese chef's knife is masterfully precision-stamped from a single piece of proprietary German steel, known as Friodur steel. To give you a better understanding, let's compare Friodur steel with the renowned 440C steel. However, what sets Zwilling apart is the cryogenic treatment they use to enhance the properties of their steel.
The 440C steel is lauded for its high strength, excellent hardness, and moderate resistance to corrosion and wear. Heat treatment pushes these qualities further, enhancing its strength, hardness, and wear resistance. Then, the steel undergoes cryogenic treatment, a process that exposes it to extremely low temperatures, altering the molecular structure. This results in a knife that boasts an impeccably sharp blade and a cutting edge that can withstand the test of time.
I particularly noticed this during a test session in which I prepped a full seven-course meal using just this knife. Its sharpness and edge retention truly stood out, making tasks like mincing herbs and dicing vegetables a breeze.
Refined Cutting Edge and Ergonomics
The Twin Signature's cutting edge is laser-controlled, ensuring utmost precision along the entirety of the blade. With a 57 Rockwell hardness, this knife stands out for its remarkable edge retention and features a 15-degree cutting angle on both sides.
The knife's full-tang design is further complemented with three rivets around the handle, ensuring optimal balance and stability. The polymer handle is not only incredibly durable and resistant to discoloration, but it also provides excellent hygiene due to its resistance to bacteria and germs.
Pros
Made from high-quality Friodur steel formula
Precision in cutting edge due to laser-controlled edge
Superior edge retention with a Rockwell hardness of 57
Ergonomic, durable, and hygienic polymer handle
Cons
Handle size may not be suitable for all users, particularly those with smaller hands
Concluding Thoughts
In conclusion, the Zwilling J.A. Henckels Twin Signature 7" Chinese chef's knife is a well-crafted, high-performing addition to any kitchen. Its superior material, edge retention, and comfortable handling make it an excellent choice for both amateur and seasoned cooks. However, its handle size may be too large for some users, and potential buyers should take this into account when considering this knife. Overall, my experience with this knife was overwhelmingly positive and I would recommend it for most kitchen tasks.
If you are interested in my other reviews have a look at best knife set under $200 or best chef knife under $100.
2. Utopia Kitchen 7-inch Cleaver
Testing the Utopia Kitchen 7" cleaver was an interesting detour from the typical high-end knives I'm accustomed to. Due to its affordable price point, I was initially skeptical about its quality and performance. However, after reading numerous positive customer reviews, I decided to put this knife to the test myself.
Construction and Material
Crafted from 100% high-grade 3Cr14 stainless steel, the knife exhibits a strong resistance to staining, which aids immensely in cleaning. Its resistance to tarnishing, rust, corrosion, and moisture speaks volumes about its durability and longevity, provided it's well maintained.
The Utopia Kitchen cleaver is a multipurpose knife suitable for various tasks. I found it quite efficient for chopping vegetables and cutting large meat portions during my testing. However, its performance in slicing tasks, particularly when dealing with thinner and more delicate ingredients, was not as impressive.
The blade measures 7″ in length with a 3mm thickness, and the overall length of the knife stands at 13.5″. Although it's precision-engineered to stay sharp, I noticed a decline in its edge retention after a month of daily use, prompting me to sharpen it frequently.
Handle and Balance
One commendable feature is the ergonomic handle made of ABS+430, which, coupled with its full-tang design, offers balance and alleviates hand fatigue and wrist discomfort during prolonged use. As an experienced chef, I can attest to the advantages of full-tang knives as they often feel more balanced and are less likely to break compared to partial-tang knives.
Interestingly, this knife features a round slot on the upper edge of the blade, a characteristic not common in many knives. This doesn't affect the knife's performance but provides a unique storage solution if space is a constraint.
Pros
Affordable choice for a Chinese chef's knife
Blade crafted from 100% stainless steel
Resistant to moisture, rust, and corrosion
Ergonomic and comfortable handle
Cons
Less than optimal edge retention
Not ideal for precise slicing tasks
Concluding Thoughts
In conclusion, the Utopia Kitchen 7" cleaver offers decent value considering its affordable price. While it's resistant to the typical wear and tear and has a comfortable handle, the knife's edge retention leaves room for improvement. In my personal experience, this knife excels in chopping and cutting tasks but falls short when precision slicing is required. Therefore, it may not be the first choice for those who frequently work with delicate ingredients or require intricate cuts. Nonetheless, it serves as a worthy budget-friendly addition to a kitchen's knife collection.
3.  Shun Classic 7-inch Vegetable Cleaver
Don't be misled by its name; the Shun Classic 7" vegetable cleaver is an all-rounder. As an experienced chef, I was intrigued to see whether it lived up to its reputation of being a multitasking marvel suitable for chopping, slicing, dicing, and mincing.
Striking Design and Material Quality
Upon unboxing, the first thing that caught my eye was the knife's beauty. It would unquestionably win any beauty contest among kitchen tools, owing to its unique and eye-catching design, something I've noticed in numerous other Shun knives.
The core of the knife is forged from VG-MAX super steel, renowned for its strength and durability. This special steel formula boasts enhanced wear and corrosion resistance, and excellent impact resistance. When testing this knife in my kitchen, I noticed that the blade was indeed remarkably sharp, a trait likely attributed to the inclusion of tungsten.
The VG-MAX core is enveloped by 34 micro-thin layers of stainless steel on each side, a feature that not only enhances the blade's aesthetic appeal, resembling Damascus-style blades, but also provides additional resistance against staining.
Balance and Comfort
The Shun Classic 7" cleaver embraces a full-tang design, contributing to its excellent balance and reducing the risk of breakage. Encasing the tang is a D-shaped ebony pakkawood handle, a material known for its moisture-resistant properties. While pakkawood is not natural wood, I found its feel and comfort during prolonged use remarkably similar.
Pros
Highly versatile kitchen tool
Superior VG-MAX core for enhanced strength and sharpness
Attractive and functional Damascus-style blade
Durable, comfortable, and moisture-resistant pakkawood handle
Exquisite design
Cons
Pricier than other comparable knives
Concluding Thoughts
In summary, the Shun Classic 7" vegetable cleaver is a beautiful and functional piece that holds its own in any professional or home kitchen. Its unique blend of design and material quality, versatility, and the comfort of the pakkawood handle make it a worthwhile investment. However, it does come with a higher price tag, which may be a consideration for those on a budget. Nonetheless, from my personal experience, I can attest that it performs as good as it looks and is likely to be a valuable addition to your kitchen arsenal.
To find out more about kitchen knives have a look at my comparisons Wusthof vs Victorinox and Shun vs Miyabi knives.
4. Wusthof Gourmet 8-inch Chinese Cleaver
A quintessential name in the realm of high-quality knives, Wusthof finds its place on any 'best knives' list, including ours. The Wusthof Gourmet 8" vegetable cleaver has proven to be a steadfast companion in my kitchen, assisting me with a range of tasks.
Outstanding Material and Sharpness
Stamped from a block of special chromium-molybdenum-vanadium steel, also known as X50CrMo15, the knife possesses exceptional properties. This steel blend is incredibly hard, which enhances the knife's durability and longevity. Plus, its high chromium levels increase its stain resistance—a feature I found beneficial during my rigorous kitchen testing.
If you've ever handled a Wusthof knife, you'll understand the superior sharpness they offer. This knife's edge is the result of patented Precision Edge Technology (PEtec), where lasers measure the blade to calculate the optimal sharpening angle. It is then meticulously sharpened on a whetstone and buffed to perfection by robots. This technology ensures an edge retention that is second to none!
Design and Comfort
Unlike many stamped knives, the Wusthof Gourmet 8" vegetable cleaver boasts a full-tang design, offering exceptional strength and balance. During my testing, I found this feature significantly contributed to the cleaver's resilience under pressure.
The knife's handle is crafted from ABS polymer, a material lauded for its high-strength and lightweight properties. It's secured with three rivets and provides a comfortable grip, catering to both right and left-handed users—a detail I particularly appreciate.
Pros
Superior-quality steel construction
Precision Edge Technology delivering exceptional sharpness
Unparalleled edge retention
Full-tang design providing excellent balance
Cons
Slightly expensive
Not as versatile as some competitors
Concluding Thoughts
Overall, I found the Wusthof Gourmet 8" vegetable cleaver to be an invaluable asset in the kitchen. It excels in functionality, quality, and edge sharpness. Though the price might be a bit steep, its performance justifies the investment. Its slightly limited versatility is the only shortcoming; however, purchasing both of Wusthof's cleavers—if your budget allows—would make a complete set, ready to tackle any kitchen task.
Conclusion
To sum up, Chinese chef's knives are really worth the investment. There are a lot of high-quality cleavers that handle all kinds of kitchen tasks for just a fraction of the price. In this Chinese chef's knives review, I made sure to include what we believe are the best Chinese chef's knives. Although it has been a close call, I still believe that the classical chef's knives are the ultimate workhorses in the kitchen. But, as you can tell, Chinese chef's knives certainly have their advantages!
If you are interested in my other reviews have a look at the best knife for trimming meat and best Gyuto knives.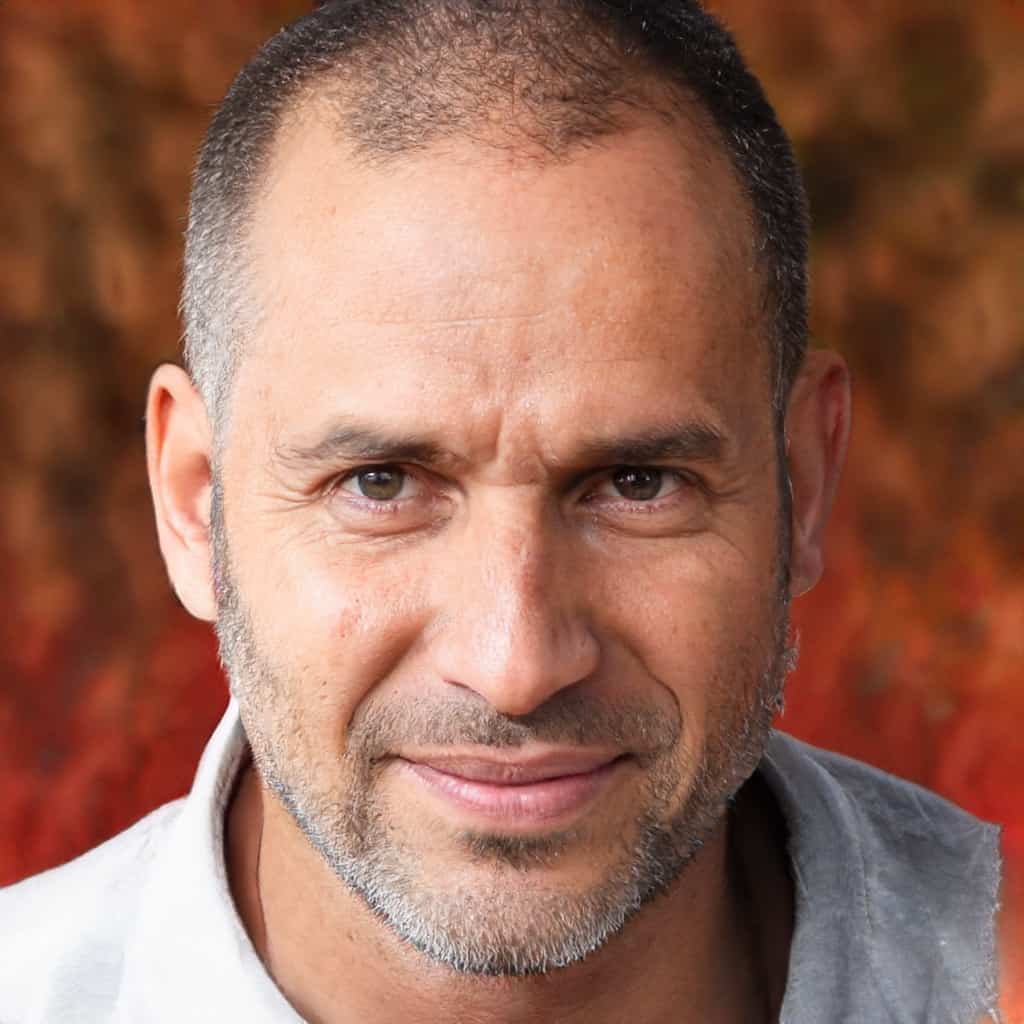 Gary Portman is the founder and main author of Knivesadvice.com. With his extensive knowledge and experience, he is committed to assisting people in choosing the perfect knife for their needs. Through his articles, Gary shares valuable insights on various aspects of knives. With his expertise, readers can make informed decisions and find a knife that is tailored to their preferences and requirements. You can find more info about Gary here.