Need a new knife set but don't want to totally empty your wallet just to get a good set of blades for your kitchen? Not to worry; there are plenty of top-quality knife sets under $200 for you to choose from. In our guide, we'll go over the best of the best and help you choose a set that's perfect for your needs.
---
What To Look For in a Knife Set
When you're looking for a great knife set under $200, you should consider these major aspects before you make your decision. It's the best way to guarantee you'll get a knife set that's right for you and your kitchen. 
If you want a quick list, check our top 7 suggestions below:
---
Steel Quality
First and foremost, you should pay attention to the steel quality of a given knife set. Almost every knife set worth looking at will feature blades that are made of some kind of steel, but the quality or type of steel can vary dramatically from set to set.
We would recommend looking for high carbon steel if you can manage it, although some budget knife sets don't include steel of this quality. High carbon steel lasts for a long time and maintains a good edge over its lifespan.
You should also try to find stainless steel. Some knives are mostly made up of stainless steel or have a last stainless steel coating or layer. Either way is great because stainless steel can resist corrosive damage, which will result in your knife set lasting much longer than it otherwise would. It also looks extremely shiny and aesthetically pleasing in your kitchen.
---
Number of Knives
You'll definitely want to think about how many knives are included in a knife set under $200.
Some sets have five or so, which are great if you don't need a really big knife set or if you are fine with using a few versatile knives instead of having more specialized blades. These often tend to be cheaper, as well.
On the other hand, you might want a knife set with blades numbering 10 or more. These sets have plenty of specialty blades to let you elegantly and precisely cut through more specific foods like fish or certain types of soft fruit. These may be closer to the $200 mark but they're usually worth your time and money if you spend lots of time in the kitchen.
---
Knife Weight
Next, consider the knife weight you can expect for each of the blades. Some sets might not tell you the exact weight for every blade in the pack, but you can usually get a good idea from one or two of the blades or the set's total weight.
Heavier knives are more difficult to wield for longer periods of time, like if you are preparing a big dish. Lighter knives are easier to handle but also may not be quite as durable; weight is connected to how thick the blade is for a given knife.
There's no right or wrong answer here. It's just something you should consider before making a purchase.
---
Handle Material/Quality
Similarly, think about the handle material and quality for the knife set. Some knife sets come with extremely beautiful and comfortable wooden handles that at a nice aesthetic flavor to the set as a whole; this is often matched with the wooden material of the storage block. However, if the set does come with wooden handles, see if the handles are reinforced with a resin or another coating that protects them from water damage.
Other knife sets might have handles made from synthetic material. This can either look like wood or not at all, and such sets are often a little cheaper. This may even be a better choice in the long run since there's less chance of the handles becoming damaged from water over time.
---
Does it Come with a Block?
Finally, double-check to make sure every knife set comes with a storage block. You might think that this would be an automatic inclusion with every set, but every once in a while, there's a box set of knives that doesn't come with a storage container or block and it's a waste of time and money.
Storage blocks give you organized places to set your blades and facilitate good drying, which is critical for maintaining the quality of your steel. They can also help you quickly reach for a particular knife without having to dig through a drawer of utensils, as each block has a specific place for every blade in the collection. For more information regarding knife sets check our article about which knives are usually in a knife set. 
---
The 7 Best Knife Sets Under $200
---
1. Calphalon Classic Self-Sharpening 15-Piece Set
Caphalon's Classic Knife Set comes with a self-sharpening knife block. In a nutshell, you place the knives within this wooden block (which will look excellent on any kitchen counter) slot has a ceramic sharpener hidden inside. So you are sharpening your own blades every time you put them in or take them out. It's excellent value for money.
All the blades are made with high carbon, no-stain steel, so they'll last a long time and maintain their edge pretty well. The knives are also designed with a full tang for extra strength and balance. To make things even better, the handles are labeled so you can easily identify every knife in the block. Add to that a lifetime warranty for manufacturer defects and you have one of the best knife sets under $200 overall.
Pros:
Knives are made with great steel

Comes with a self-sharpening block

Block aesthetic is excellent

Knives are well-balanced and durable

Comes with a lifetime warranty
Cons:
Ceramic sharpeners may eventually need to be replaced
The Final Verdict
All in all, this top-tier knife set is a great choice on the market regardless of your pricing point; the fact that it's under $200 is just another bonus.
You can also check some of our other knife articles, such as the best sashimi knife or Santoku vs. Chef's knives comparison.
---
2. Victorinox 8-Piece Knife Block Set
This knife set comes with eight pieces in total and a wooden block to store everything inside. It has every major type of knife you can imagine: bread, boning, paring, chef's slicing, you name it. It also comes with a set of kitchen shears, so you truly have every kitchen tool you need to succeed.
All the blades are made with high carbon stainless steel, so they won't suffer from corrosive damage. They're ice-hardened, too, to give them a longer-lasting and more exacting edge. The handles are also designed with ergonomic, non-slip grips. So you can use these knives even when your hands are wet and not have to worry about dropping them easily. They're balanced for your comfort and long-term use.
We'd also like to mention the long, sloping design of most of the blades. This allows you to easily chop or mince vegetables in rapid succession without much effort.
Pros:
Very good blade material

Blade shape is excellent

Comes with a wooden block

Handles are designed not to slip even when wet
Cons:
Block slots aren't very tight/secure for some of the knives
The Final Verdict
All in all, this knife set has a lot of value within its pieces. The blades and their designs are some of the best we've seen across all pricing points.
You can also check our how to choose a knife set guide. 
---
3. Wusthof Gourmet Knife Block Set, 10-Piece
This 10-piece knife set is truly top-tier. Wusthof is a manufacturer centered in Solingen, Germany, which is a town renowned for its knife making history and the competitiveness between both knife-makers centered there: their main rival is Zwilling.
These blades are precision stamped and made with high carbon stainless steel. You can rely on their edge and durability for a long time to come. Included knife varieties range from 2 peeling knives, a paring knife, several utility knives, and even a bread knife. Additional kitchen shears are included as well for added value.
The knives are designed with triple-riveted handles for added stability and durability. The wood material of the block is aesthetically pleasing, and each slot should be pretty tight for added safety.
Pros:
Each knife is made with top-tier quality

Handles are ergonomic

The wooden block looks and feels great

Knife variety is also excellent
Cons:
May need to re-sharpen some of the smaller knives frequently

Handles might be

too

light for some to get used to
The Final Verdict
If you're in the market for a set of high quality and lightweight knives for any cooking or food prep occasion, this might very well be the budget set for you.
---
4. OXO Good Grips 17 Piece Knife Block Set
Here's a knife set with an astounding 17 pieces in total. Almost every knife you can imagine is included within this purchase, including eight 4.5-inch steak knives and a block to keep everything organized in your kitchen. The blades are made with German stainless steel that has high carbon content, so the blades will retain their edge over the long-term.
The blades have full tangs for added balance and control, and the handles are contoured for ergonomic comfort. This also makes the blade easy to control when you're chopping, slicing, or cutting, even for several hours. The knives feature a curved bolster where you can rest your thumb and forefinger for added control.
We also like that you can contact OXO for a replacement for one of the knives or the block if any of them give you trouble.
Pros:
Includes a warranty for replacement

Knife steel quality is great

Plenty of blade variety here

Wooden block is aesthetically pleasing

Knife handles are comfortable
Cons:
Handles can become too wet for comfort
The Final Verdict
This set is great in terms of value for money purely because of how many knives it includes within its collection. Pick it up if you want a full set and a knife for every possible need.
To find out more about kitchen knives, have a look at our Nakiri knife vs. Usuba knife comparison or Forever Sharp knives review.
---
5. Richardson Sheffield V Sabatier Premium 9 Piece Knife Block Set
This knife set contains nine pieces in total, along with a wooden block to hold everything in place. The knives are made from high-quality stainless steel which remains sharp compared to regular steel. Some of the varieties you can expect include a paring knife, a vegetable knife, a carving knife, and even a carving fork.
The knives are designed with riveted, full-tang handles for added balance and durability. Several of the knives also have points where you can rest your thumb for added control. Note that although these knives are dishwasher safe, it's almost always a better idea to hand wash your blades to protect them from damage in the dishwasher.
You also get a 30-year guarantee against workmanship defects or material defects, and a gift box that includes a free, battery operated milk frothing machine. Talk about value for money!
Pros:
Comes with added bonuses

30-year guarantee against defects

Steel quality is high

Knife handle designs are good
Cons:
Some of the blades may be a bit too thin
The Final Verdict
Overall, there's a lot to like with this knife set under $200, even when you don't consider the 30-year guarantee and the added gift box that comes with the purchase.
---
6. Chicago Cutlery Stainless Steel Fusion 17 Piece Knife Block Set
This knife set contains 17 pieces not including the wooden block. You get eight steak knives, several utility knives, a chef knife, and even a serrated bread knife. The wooden block is chestnut-stained for added aesthetic quality and provides a unique color that you don't see very often across the market.
The knives are designed with cushion grip handles that are influenced by Asian styles. These provide a sturdy foundation and include non-slip functionality. The steel used for the knives is stainless, so you don't need to worry about corrosion or staining. The blades are also made with a 26°, taper grind edge for added sharpness and even easier re-sharpening if you want to keep these working well over the long-term.
Even more importantly, the set comes with a chop assistant tool that can give you added guidance and stability while you use your knife when chopping food items.
Pros:
Comes with a chop assistant tool

Plenty of knife variety

Wood block is aesthetically attractive

Knife handles are nonslip
Cons:
Knives will be sharpened frequently
The Final Verdict
These blades are sharp indeed. Paying them enough attention and sharpening them as often as necessary will go a long way to getting the most value out of this sub-$200 knife set.
---
7. J.A. Henckels International Classic 16 Pice Knife Block Set
This classic knife set has 16 blades in total, ranging from a paring knife to several utility knives to a carving knife and even including a fork. These knives are made with high-quality German stainless steel and benefit from fully forged construction that includes a full tang for added durability and fantastic balance for each blade.
The blades are also satin finished to increase their cutting potential and durability. The triple-riveted handles provide even better balance and comfort and are ergonomic when gripping them for long hours. The included wooden block looks aesthetically pleasing; the only minor downside is that the knives aren't labeled, and it can get a bit crowded.
Pros:
Steel quality is phenomenal

Plenty of knife variety

The wooden block looks great

Includes additional tools like fork and scissors
Cons:
The Final Verdict
This high-quality set is a steal for under $200; definitely consider this if you want your knife set to last for a long time to come.
---
Best Knife Set Under $200 Conclusion
Ultimately, the right knife set for you should balance budget and quality, although all of these are pretty affordable given their quality and the number of knives each has. Let us know which one you thought was the best and share if they worked for you!
For additional knife-related content, you can check our Kutt Chef knife review or best Bokashi knives review.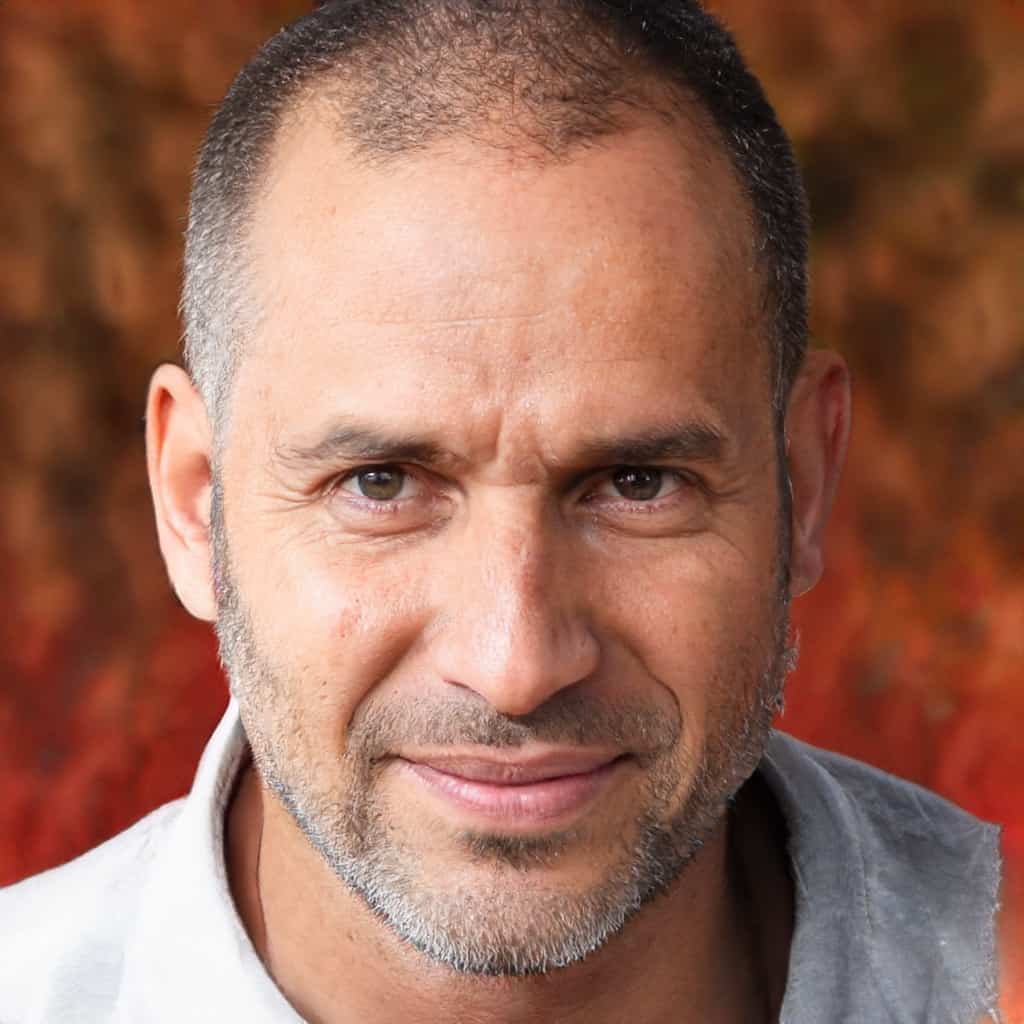 Gary Portman is the founder and main author of knivesadvice.com Using the knowledge he has gained through the years, he aims to help people choose the best knife based on their needs. You can find more info about Gary here.