Chef knives can be a very difficult thing to choose simply because the options you have are countless. A good chef knife will last for many years if taken care of properly, but poorly sharpening or cleaning a chef knife, or any knife in that matter will shorten its life span significantly. In this post, we will be talking about a chef knife made from the knife makers at "Kutt," a well-known company on the topic of chef knives. In this Kutt knife review, we will be taking a deeper look. We'll see what it is made of, how it is made, and if it is good enough for the average person.
Kutt offers high-quality knives that are made out of a special metal alloy and are also sharp out of the box and will not need often sharpening. Kutt doesn't have a lot of options for knives, but the ones they do have make up for the lack of knives on their catalog.
---
Overall Info About the Kutt Chef Knife Set

Firstly, let's talk about what comes with this set. Of course, you get the so-called Hikari Knife, but with it, you also get some additional goods. One of them is the hand odor remover, which can be a really useful addition if you are working with something like onions, garlic, or really anything that will leave a strong odor on your hand that might be unpleasant.
Next, we have the finger guard; this tool will allow you to increase safety from the blade while also increasing the speed and precision of cutting with the knife — pretty cool little tool we can say. You also get a cleaning cloth which serves as a little soft addition for cleaning your Hikary Knife, we recommend using bigger and safer pieces of cloth to clean your knife, but this one serves well too.
Another cool thing that Kutt does is that if you decide to give this knife to another person, maybe a family member or a good friend as a gift, they will include a decorative box in which the Hikary Knife and all the above mentioned little additions will be placed, which makes it a great gift for a person who you know which is a knife enthusiast.
Pros
Great value for the money
Well balanced
Precise
Professional grade knife
Cons
It shouldn't be used by beginners as it is somewhat heavy.
If you are interested in our other articles have a look at best Kai knives review or best Dalstrong knives review.
---
Features of the Kutt Chef Knife Set
Here are the most important aspects that you must know about the Kutt Chef knife:
A Special Metal Alloy
The Kutt knife blade is made from very high-quality steel that is a little different from other knives. It is a specially modified steel that contains a lot more Vanadium than other steel alloys, which adds strength, toughness, and resistance to the knife. This means that you will have to go a longer time to sharpen this blade than other knives.
Ergonomic Pakka Wood Handle – The ergonomic handle on this knife is exceptional. It is made out of Pakka wood, which has a very good grip and has very long durability. This handle is designed in a way in such you will have perfect comfort holding the knife. It offers a lighter body than other knife handles, and it has a great balance to it.
Sharp Out Of The Box
A very positive side of this knife is that it comes razor sharp out of the box. This pro can be a very good thing for people who are not experienced in knife sharpening. Or, for those who send their knives to a professional knife sharpener. The fact that you will not need to sharpen this knife for an extremely long time means that people like that will save a lot of money in their pocket.
If you want to learn more about kitchen knives you can read our Cangshan knives review or our full article about sharpening Shun knives.
Easy and Fast Cutting
As we said, thanks to the special alloy of metals used in this blade, this one cuts like nothing else. You can chop vegetables, slice or mince meat, make thin slices of food to decorate your favorite dish. Nothing is a problem for this knife. It also has a very cool finger guard, which can protect you from the knife's edge. And let's not forget the free odor removing soap that they give out with the knife. You can use it to remove any smell from your fingers after cooking.
A Good Gift That You Can Give Your Loved Ones
If you have a family member or perhaps a friend that would love a high-quality knife in their kitchen. This knife will be the perfect choice for you; it is made for versatile work in the kitchen so you cannot go wrong on this one. Oh, and packaging on the knife is just very pretty and elegant, which makes it a perfect gift.
---
Concluding our Kutt Chef Knife Review
Are you looking for a knife that will chop, slice, mince food? Well, we can say that this knife is one of the best choices for an all-purpose knife out there. The 8-inch blade of this knife will ensure that you can use it on a variety of foods just perfectly. Coming razor sharp out of the box, this knife is an amazing tool that you or someone you love should have in their kitchen.
Sharpening this knife is an easy job, which is a very big advantage for people without any knife sharpening experience. The special metal on the blade of this knife will ensure that the edge will stay sharp for a very long time. We are talking about years! The lightweight of this knife makes it perfect for beginners. It is easy to handle and manipulate on the cutting board. Pair that with the ergonomic wood handle, and you got yourself one of the best knives.
If you are interested to read more of our articles you can check our Nakiri knife reviews or Miyabi knives guide.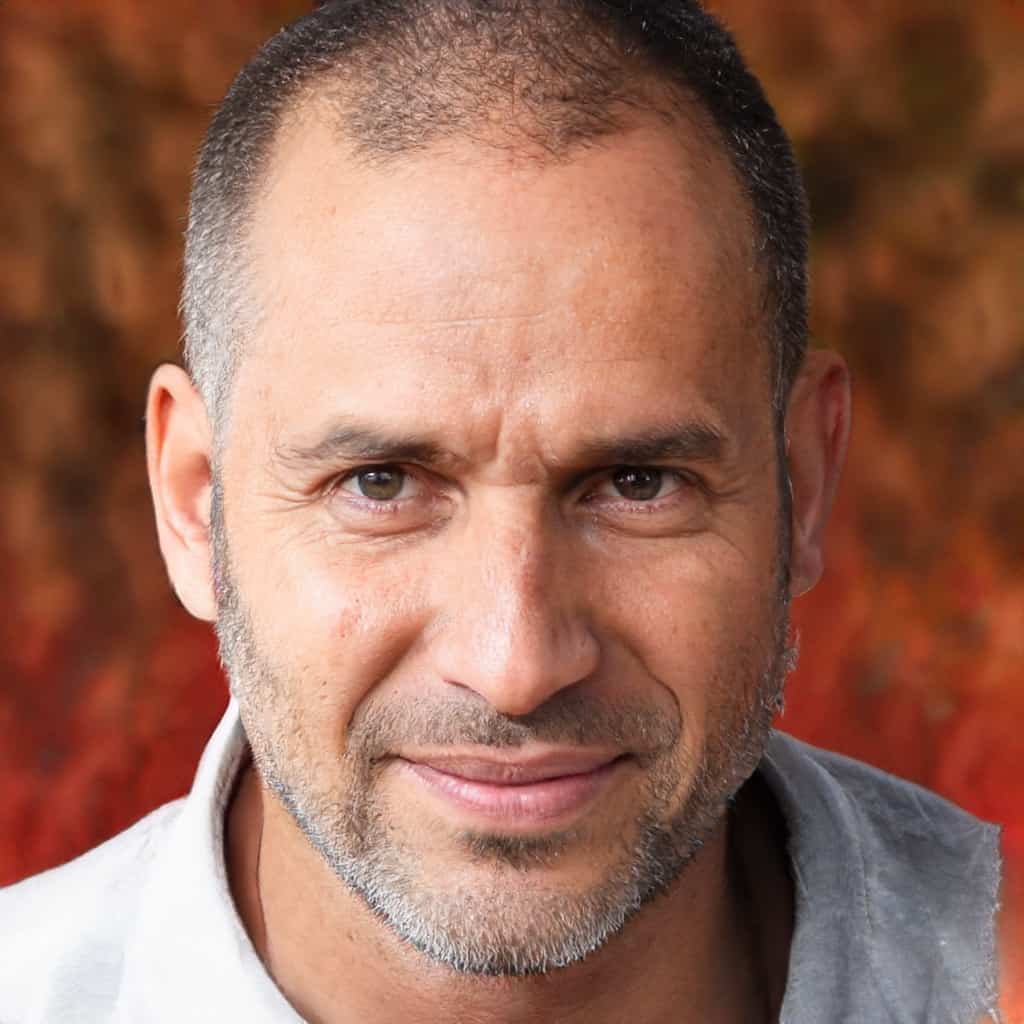 Gary Portman is the founder and main author of Knivesadvice.com. With his extensive knowledge and experience, he is committed to assisting people in choosing the perfect knife for their needs. Through his articles, Gary shares valuable insights on various aspects of knives. With his expertise, readers can make informed decisions and find a knife that is tailored to their preferences and requirements. You can find more info about Gary here.