Although a relatively new brand, Dalstrong seems to be gaining a lot of traction lately. In this Dalstrong knives review, we're going to talk about the top 10 Dalstrong knives available today. In an effort to discover the reasons behind the ever-growing demand in Dalstrong knives, we've thoroughly tested every knife on this list. Here's what we found out!
---
1. Dalstrong Shogun Series x Gyuto 9.5-inch Chef's Knife
It's no coincidence that the Dalstrong Shogun Series x Gyuto 9.5" chef's knife takes the first spot on this list. It is a well-known fact that chef's knives are the most versatile knives, able to handle variety of kitchen tasks. However, not every chef's knife is up to the challenge, regardless of their high-price tag. But, that's not the case with Dalstrong Shogun Series x Gyuto 9.5" chef's knife.
Despite being one of the most affordable chef's knives out there, it comes with the best properties. The remarkable 'Tsunami Rose' Damascus pattern gives the knife an outstanding look, usual for most Japanese knives. Finished using the traditional Honbazuke 3-step method, the knife features a mirror polished edge which further enhances the blade's beauty.
The Dalstrong Shogun Series 9.5" chef's knife is precision forged from a single piece of steel. For this particular model, Dalstrong chose the high-carbon AUS-10V steel, famed for its hardness. The high carbon level in the steel enables easy sharpening, resulting in a cutting edge that is as sharp as a razor.
Above the AUS-10V core, there are 66 layers of premium, SUS410 stainless steel, 33 layers on each side. These layers add up to the blade's strength, durability, and stain resistance. At 62 Rockwell hardness, it shows unmatched edge retention.
The blade has a slight curve, and a narrow blade width at 45.6mm. With thickness of 2.2mm, it cuts through all types of food, from vegetables to meat. You needn't worry about breakage even when you cut through solid food as it features a full-tang design.
Dalstrong uses the G-10 Garolite for the handle. It is highly heat, cold, and moisture resistant. The three-riveted handle is shaped in a way that offers superior hand-control and comfort.
Pros
Versatile
Beautiful flower Damascus pattern
High-quality AUS-10V core steel
66 layers of SUS410 stainless steel
Comfortable, as well as heat, cold, and moisture resistant han
Cons
To find out more about kitchen knives have a look at our review on the best knife sets under $100. 
2. Dalstrong Shogun Series x Gyuto 8-inch Chef's Knife
It is fair to say that the Dalstrong Shogun Series x Gyuto 8" chef's knife is as good as the above mentioned Dalstrong Shogun Series x Gyuto 9.5" chef's knife. We spent some time with both of these knives, and we couldn't notice any major difference between the two. The one thing that sets the one apart from the other is, as you're guessing, their size.
While we would pick an 8" over 9.5" knife nine out of ten times, for this particular model we believe that the 9.5" is just the right size.
Just like its 9.5" brother, the Dalstrong Shogun Series 8" chef's knife sports a very attractive design. The Damascus pattern is nothing short of perfection, yet highly functional. Due to the design and the tsuchime finish, the blade reduces drag and prevents food from getting stuck.
The Gyoto 8's core is made of AUS-10 vacuum heat treated Japanese top-of-the-line steel at 62 Rockwell hardness. Moreover, it features 66 layers of high-carbon stainless steel that enhance the blade's strength, stain resistance, and durability, making the overall performance of the knife is known to please amateur and professional chef's both!
Using the 3-step Honbazuke method, Dalstrong creates the sharpest edge, hand-finished to a mirror polish at 8-12 degrees per side. For better flexibility, harness, and corrosion resistance, Dalstrong uses the Nitrogen cooling technique.
The Dalstrong Shogun Series 8" chef's knife features a full-tang design. This means that balance won't be an issue, and of course, the risk of breakage is zero to none. Hand-polished, the G-10 handle is a piece of art. The ergonomic handle shape offers superior control and comfort, made to fit all hand sizes.
Pros
Beautiful design
High-quality core
Altering layers of stainless steel
Sharp with good edge retention
Full-tang
Cons
If you want to check some of our knives comparison articles you can check Dalstrong vs Wusthof knives or Dalstrong vs Shun knives.
3. Dalstrong Shogun Series 8.5-inch Kiritsuke Chef's Knife
As we move on with this Dalstrong knives review, we couldn't continue without putting the Dalstrong Shogun Series 8.5-inch Kiritsuke chef's knife in the top 3 choices. Although the blade doesn't look the same as the above mentioned models, there are a few key similarities between them.
For starters, the Dalstrong Shogun Series 8.5" knife is also precision-forged from the same AUS-10V steel. The high-quality, high-carbon stainless steel boasts the properties that every blade should have. At 62+ Rockwell hardness, it gives the best performance and edge retention.
Of course, this knife also has altering layers of SUS410 damascus cladding to enhance the blade's stain-resistance and durability. Thanks to the precise cryogenic tempering with liquid nitrogen, the steel has better strength, hardness, and is ultra flexible.
Looking at the knife, we were genuinely impressed by its design. Although it has the same striking 'Tsunami Rose' pattern as the above mentioned knives, somehow it seems more appealing on this model. This is probably because of the length of the blade and the shape itself.
The Dalstrong Shogun Series 8.5" Kiritsuke knife has a long, straight edge, and sword shaped tip. As a matter of fact, it looks like the traditional Japanese yanigabas, or better known as fish slicers. However, it's undoubtedly alike the Japanese usubas too, knives used for cutting vegetables.
We learned that Kiritsuke knives are usually used exclusively by the master chefs as a symbol of status. In addition, Kiritsuke knives are commonly single edged blades, so it requires a certain amount of experience in order to use them properly.
Good news is, this is not the case with the 8.5" Kiritsuke knife. As it's a double-bevel knife (double edged), it's extremely easy to use. That said, it's recommended for both masters and beginners in the kitchen!
Pros
High-quality core
66 layers of stainless steel
Beautiful and functional design
Double-bevel
Cons
Some users find the handle uncomfortable
4. Dalstrong Gladiator Series 8-piece Knife Set
To spice things up, we decided to include a knife set into our list of best Dalstrong knives. The Dalstrong Gladiator set consists of 7 pieces of high-quality knives, all meant for different uses in the kitchen. The 8th piece is a honing rod.
We got our hands on the 9" slicing/carving knife first. It proved invaluable in our efforts to debone a chicken, and it didn't fail to slice the perfect piece of cake when we were celebrating a colleague's birthday.
To be honest, we were most interested in the 8" chef's knife, which we will discuss in details later in this article. Its sharpness is unmatched, and does what every chef's knife is supposed to do – handle every kitchen task with ease!
The 9" bread knife looked a bit longer than we expected. But, due to its length, you can cut all kinds of bread with a single stroke. In addition, it's extremely strong, so feel free to cut melons, pineapples and fruits of the kind as well! However, there's the 7" Santoku knife for chopping and dicing fruits, vegetables and nuts. It can also be used for cutting meat or slicing cheese.
The 6" Dalstrong utility knife does all the 'random' tasks around the kitchen. The 5.5" serrated knife serves its purpose at cutting small loaves, sausages, etc. Included in the set is a 3.75" paring knife, made for small cuts, peeling, or any kind of detail work.
Each of these knives is precision forged from a single piece of ThyssenKrupp German steel at 56 Rockwell hardness. The steel is famed for its excellent wear and stain resistance, as well as ensuring an ultra sharp edge. They are hand-sharpened to 16 degrees per side. For maximum comfort, the handle is made from black pakkawood.
Pros
Enough knife options to handle all kitchen tasks
Made of high-quality German steel
Sharp knives
Pakkawood handle
Cons
Honing steel and kitchen shears are not included
5. Dalstrong Gladiator Series 8" Chef's Knife
The Dalstrong Shogun Series x Gyuto 9.5" chef's knife certainly stole our hearts. Aside from being a part of this list, we also compared it with Wusthof's Epicure chef's knife, and it didn't fail to impress us even when compared to a high-end knife manufacturer. That said, the only real competition the epic Shogun x Gyuto 9.5" chef's knife has is Dalstrong Gladiator Series 8" chef's knife.
Crafted from high-quality German ThyssenKrupp steel – X50CrMoV15, the blade offers everything you hoped for – and then some! In fact, a number of high-end brands such as Wusthof and Zwilling J.A. Henckels use the same German steel. It is praised for its high rust resistance, but more importantly, it gives the best cutting edge.
The hand-polished cutting edge at 14-16 degrees per side is more than what we bargained for. Due to the 56+ Rockwell hardness, the Gladiator Series 8" chef's knife ranks high in terms of strength and hardness.
At first glance, the blade seems a bit wider than what we're used to, but this design has its benefits. As a matter of fact, it is designed to handle heavy-duty chopping, slicing, or dicing effortlessly. It also allows knuckle clearance.
Probably the most appealing detail about this knife is the black pakkawood handle. Aside from being aesthetically pleasing, the material is praised for its properties. Imported from Spain, it is famed for its strength as well as stain and sanitation resistance. Icing on the cake; it allows unlimited comfort and maneuverability. In addition, it features a full-tang design for better balance and resistance to breakage.
Pros
Versatile
Affordable
High-quality German steel
Sharp with good edge retention
Full-tang construction
Comfortable pakkawood handle
Cons
6. Dalstrong Shadow Black Series 8-inch Chef's Knife
If you don't believe in love at first sight just take a look at the Dalstrong Shadow Black Series 8" chef's knife! Although we haven't met a Dalstrong knife that we didn't like, we are yet to see a knife that's as attractive as this one.
Designed with sleekness in mind, it sports a muscular design that speaks for itself. Although we could go on and on about how visually appealing the knife is, let's see what lies underneath its exterior.
The Dalstrong Shadow Black Series 8" chef's knife is made of high-carbon 7Cr17MoV super-steel. It is vacuum heat-treated at 58+ HRC that enables great edge retention and unmatched performance. As an added bonus, it is nitrogen cooled for improved hardness and flexibility.
In addition, it receives a titanium nitride non-reflective coating that plays a major role in the knife's corrosion resistance. The coating also prevents food to stick to the blade. Needless to say, the non-reflective coating is a treat to look at! This double-beveled knife is honed to 16-18 degrees on each side, ensuring clean and precise cuts.
As expected, it features a full-tang design for maximum durability. It significantly increases the knife's balance and ease of use as well. Due to the full-tang design, the blade is unlikely to break. In addition, it comes at the right weight for added balance. Due to the relatively light weight, this knife won't cause hand fatigue.
The handle is made of G10 resin material. This material is known for its non-slip properties, it is extremely lightweight but also strong. It provides with secure grip and comfort. Moreover, the handle is highly moisture resistant as well.
Pros
Sleek design
Extraordinary quality
Undergoes a number of treatments to achieve highest functionality
Versatile
G10 resin handle
Comfortable
Balanced
Cons
Although we couldn't find any drawback, some users say that the knife is too lightweight
7. Dalstrong Phantom Series 'Dragon Spire' Magnetic Walnut Wood 6-piece Knife Set
The Phantom Series consists of top-of-the-line knives. Having read countless positive customers reviews, we ordered the Dalstrong Phantom Series 'Dragon Spire' knife set.
The set consists of 6 different knives, plus a beautifully designed Dragon Spire magnetic knife block set. There are enough types of knives to handle all types of kitchen tasks. Included in the set are: 9" bread knife, 9.5" Kiritsuke chef knife, 8" chef's knife, 7" santoku knife, 5" utility knife, and 4" paring knife.
All of these knives are precision forged from a single piece of ice tempered, high-carbon, Japanese AUS-8 steel. At 58+ Rockwell hardness, they show great strength and durability. Phantom Series knives feature a 13-15 degrees cutting edge on both sides. They showed great edge retention even though we used them on daily basis.
For enhanced hardness, flexibility, and corrosion resistance, the knives are nitrogen cooled. The ice-tempered blade ensures greater resilience and superior edge retention as well. Due to the fact that the blades of these knives are tapered, they are significantly more durable and flexible.
There's also a tapered bolster that provides perfect balance, adds weight, and works as a finger protector. The knives feature full-tang construction, meaning they feel stable, and won't break under high hand pressure.
All of the knives come with traditional Japanese D-shaped handle. They fit perfectly in the hand and are extremely comfortable. Made from laminated pakkawood, not only do they look good, but show superior strength too. In addition, they are highly impervious to heat, cold, and moisture.
The handmade walnut 'Dragon Spire' block comes with magnets embedded on both sides of each column. You can easily add 6 more elements to your set while savings space!
Pros
Good knife options
High-quality steel
Strong and durable
Sharp with good edge retention
Pakkawood handles
Beautifully designed and highly functional 'Dragon Spire' knife set
Cons
There're no kitchen shears or honing steel
8. Dalstrong Shogun Series 7-inch Santoku Knife
There are santoku knives, and then there's the Dalstrong Shogun Series 7" santoku knife. Santoku translates to 'three virtues', indicating the versatility of the knife as it can handle all kinds of cuts: slicing, mincing, and dicing. That said, this knife justifies its name.
Painstakingly crafted for more than 60 days, the Dalstrong Shogun Series 7" santoku knife brings a lot to the table. The blade's core is made of vacuum-treated AUS-10V Japanese steel, common for all the knives from the Shogun line of products. At 62+ Rockwell hardness, the blade is as hard as they come. The added carbon content in the steel formula contributes to easy sharpening.
Using the traditional 3-step Honbazuke method, the razor-sharp edge is hand finished to 8-12 degrees angle on both sides. For increase hardness and flexibility, the steel is ice-hardened. The interior core is pressed between 33 layers of premium stainless steel on each side, creating the amazing Damascus pattern.
The handle is constructed of G-10 Garolite, a material renowned for its heat and moisture resistance and durability, and is triple-riveted for more resilience, with the middle rivet featuring a beautiful mosaic design. Great knives overall. Howe
Pros
Premium quality
Beautiful design
Versatile
Extra sharp, good edge-retention
Comfortable and balanced
Cons
9. Dalstrong Gladiator Series 7-inch Cleaver
There are meat cleavers and vegetable cleavers. But, the Dalstrong Gladiator Series 7" cleaver is both! Precision forged from a single piece of high-carbon ThyssenKrupp German steel, it packs a unique set of properties.
The ThyssenKrupp German steel is known for its ability to hold an edge. It's also highly wear and stain resistant, and if used correctly, it can be crafted into the sharpest blade. Luckily, Dalstrong know what they're doing. The Gladiator 7" cleaver by Dalstrong comes with an ultra-sharp edge of 14-16 degrees per side. Although cleavers don't need to be that sharp as they are not exactly meant for precise cutting, it's nice to have a sharp tool at hand when you need to cut a watermelon or boneless meat.
It features beautiful, ergonomic black pakkawood handle, laminated for extra strength, as well as stain and moisture resistance. Its full-tang construction, as well as the three rivets, add to the overall balance of the knife.
Pros
Strong and durable
High-quality German steel
Comfortable, durable handle
Doubles as vegetable and meat cleaver
Cons
10. Dalstrong Shogun Series 12-inch Slicer
Finally, we have the 12" slicer from the Shogun series. We don't usually review slicers, but this one deserved our time!
This Dalstrong set belongs to the Shogun series. Above the core are 67 layers of SUS410 Damascus cladding. We already discussed the properties that these steels give to the knives. In short, this slicer is extremely hard, durable, with good edge retention.
The most important feature though, is its sharpness. Thanks to the 3-step Honbazuke method, this slicer has a beautiful mirror polished edge at 8-10 degrees per side. You can rest assured that it is among the sharpest knives out there.
Shogun Series 12" slicer comes with a 2.00 mm thick blade, able to cut through briskets, ham, turkey, roasts, and many more. However, they are a bit pricey.
Pros
High-quality steel
Beautiful design
Sharp
Solid edge retention
Cons
Conclusion
We hope this Dalstrong knives review helps you realize that you shouldn't look past these knives only because there are other well-established brands out there. The knives that we just reviewed scored high in terms of quality, design, functionality, and performance, making them the perfect choice for anyone looking for a mighty partner in the kitchen.
If you are interested to read more of our articles you can check our reviews of Kai Knives and Schmidt Brothers Knives.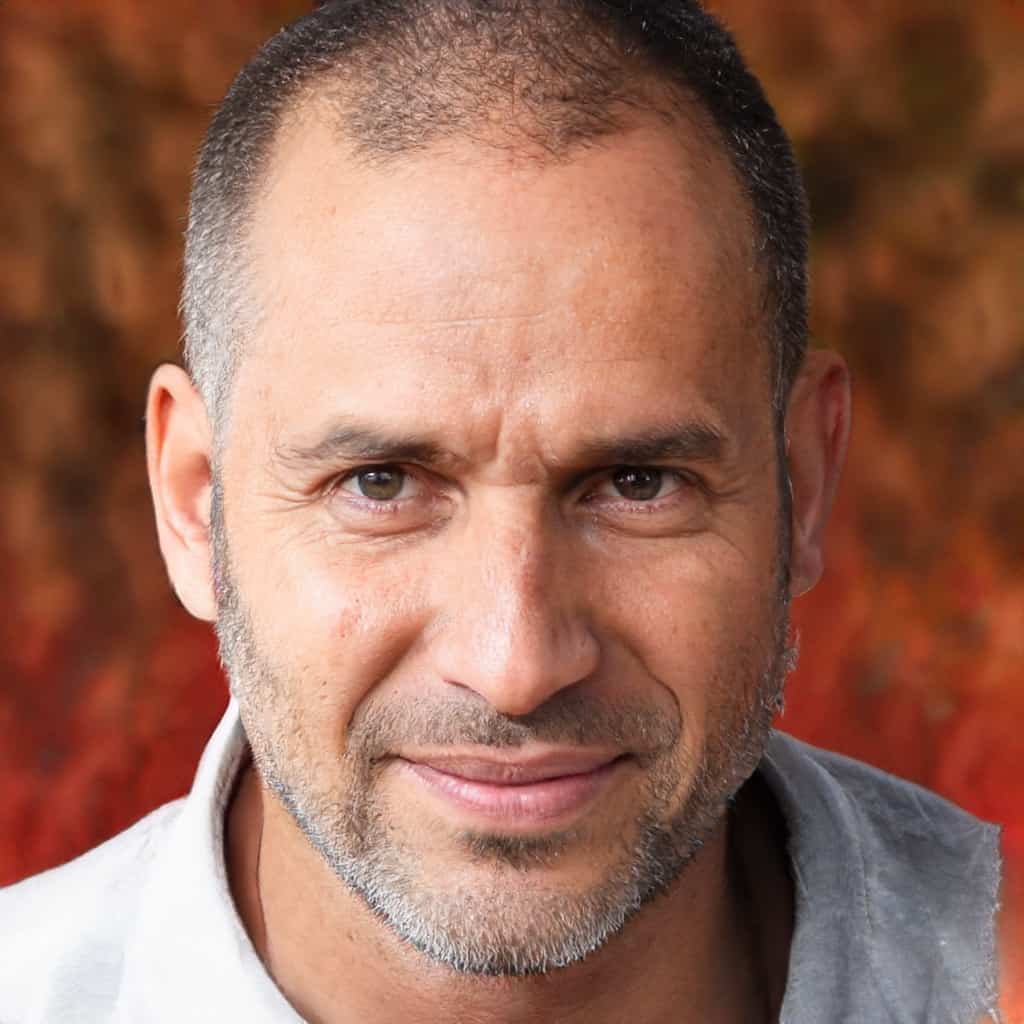 Gary Portman is the founder and main author of knivesadvice.com Using the knowledge he has gained through the years, he aims to help people choose the best knife based on their needs. You can find more info about Gary here.