Often times, the only criteria we consider when buying a knife is the manufacturer's history. Sure, there's a certain assurance in buying knives from well-establish brands. However, given the fast growth of the knife industry, nowadays there are plenty of new knife makers that surely deserve a chance. After all, a good knife should check all the boxes, like proper design, properties and features, longevity, and of course, price. We were curious to find out can a relatively new brand beat a pioneer knife manufacturer. We put Dalstrong vs Wusthof in the ring, and after an epic battle, we finally named the winner. Stay tuned to find out more!
For another similar article check how do we compare boning and filling knives.
---
A Short Introduction to Dalstrong vs Wusthof
Dalstrong was founded in 2012. Their knives are made in Yangjiang, China. Even though the knives are produces in China, they import high-quality materials from Japan and Germany. Moreover, their expert foreman and his team trained Japanese knife crafting in Japan. This indicates that Dalstrong knives fulfill Japanese knife making standards.
Although a relatively new brand, Dalstrong are already making a name for themselves. By introducing novelties and offering a blend of extraordinary features, their customer base is growing daily. Dalstrong surely can compete with name brands, and are in fact, found among the top knife manufacturers for a number of professional and amateur chef's both.
Wusthof, on the other hand, is a well-established brand, with more than two centuries of experience in the field. Founded in 1814 in Solingen, Germany, nowadays the brand gets – and deserves – the appreciation of buyers worldwide. Their current ranges cover over 350 different types of knives, from mid-priced to high-end kitchen knives for professional and domestic use.
Many Wusthof knives were top rated by Consumers Reports, and they receive high ratings by the Cook's Illustrated magazine too. The brand also has several awards under the belt, and is it seems, they are just getting started!
In order to put an end to the Dalstrong vs Wusthof dilemma, we tested the best chef's knives they offer. This is what we discovered!
---
Best Dalstrong Chef's Knife – Dalstrong Shogun Series 9.5-inch Chef's Knife
Design
One of the many reasons why Dalstrong is gaining traction is the fact that they sport a very attractive, yet functional design. At a glance, the Dalstrong Shogun Series 9.5" chef's knife looks very simple. But, if you take a closer look, you'll notice the amazing, small details on the blade, common for most Japanese knives.
Precision forged from a single piece of high-carbon AUS-10V steel, it sure holds its strength. The blade features 66 layers of premium, SUS410 stainless steel, 33 layers on each side. The steel reveals Dalstrong's remarkable 'Tsunami Rose' Damascus pattern.
Although we would usually always recommend an 8" knife, we believe that for this particular model, 9.5" is just the right size. It has a slight curve to its belly, and a narrower blade width at 45.6 mm. Surprisingly, it is lighter than its 8" cousin, and proves to handle various tasks with ease. With thickness of 2.2 mm, the blade cuts through all kinds of food virtually effortless.
To enhance the blade's beauty, the blade is hand-polished. It is finished in the Honbazuke 3-step method which gives the knife its mirror polished edge. The Dalstrong lion head logo is engraved near the bolster, making it a true work of art.
The handle is constructed of G-10 Garolite, a material praised for its properties as well as appearance. It features three rivets, out of which the middle one is a copper mosaic pin to further showcase the knife's beauty.
Included in the box is a high-quality polymer PerfectFit Dalstrong sheath. Not every manufacturer provides you with a knife case, so we were genuinely excited to discover that our knife will be well protected.
If you are interested to read more of our articles you can check our Dalstrong vs Wusthof and Dalstrong vs Shun comparisons. 
Properties
The Dalstrong Shogun Series 9.5" chef's knife core is made of AUS-10V steel. Found in many top-notch knives, this steel is famed for its hardness. Due to the high carbon levels, it can be sharpened with ease, and the resulting cutting edge is as sharp as a razor.
At 62+ Rockwell hardness, it shows unmatched performance and amazing edge retention. The 66 layers of premium, SUS410 stainless steel increase the blade's strength, durability, and stain resistance.
Using the traditional 3-step Honbazuke method, Dalstrong creates a staggering 8-12 degree angle. To enhance its flexibility, harness, and corrosion resistance, Dalstrong uses the Nitrogen cooling technique.
As most of the best chef's knives, the Dalstrong Shogun Series 9.5" chef's knife is also a full-tang knife. As most of knife connoisseurs know, knives featuring a full tang prove to outperform half-tang knives. Why is that? Put simply, full-tang implies that the knife is just one piece of steel, going from the very tip of the blade to the bottom of the handle. This design is widely used in the knife manufacturing industry as it offers the most balance.
In addition, it comes with two bolsters, one at the end of the blade, and the second at the bottom of the handle. The top bolster does not only add up to the overall balance, but it encourages a comfortable and proper pinch. The bottom bolster makes the knife look symmetrical, but also ensures counter balance.
The three-riveted handle is made to accommodate all hand sizes, shaped for superior hand-control and comfort. Famous for its high heat, cold, and moisture resistance, Dalstrong couldn't have picked a better handle material than the G-10 Garolite.
General Care & Sharpening
All Dalstrong knives are known for their longevity. With proper care, they will serve you for years to come. Merely wash your knife under lukewarm water, but avoid hard detergents. Make sure you dry it immediately to avoid rust.
As far as sharpening is concerned, we'd recommend using whetstone as rarely as possible. If you hone it regularly, you needn't sharpen the Dalstrong Shogun Series 9.5" chef's knife more than once a year.
---
Best Wusthof Chef's Knife – Wusthof Epicure 8-inch Chef's Knife
Design
In an effort to discover the best chef's knives, it seems that we spend a lot of time with Wusthof knives. While they are much more than just a 'pretty face', they sure make a statement with their appearance. The Wusthof Epicure 8"chef's knife is no exception.
Although it features a simpler design, there's certain kind of attractiveness to the classic style. A lesser known fact, the company spend two years on designing the today's most advanced line of knives – Epicure.
The Wusthof Epicure 8" chef's knife is also forged for a single piece of X50CrMoV16 steel, annealed on 58 HRC. As you probably know by now, this unique steel packs the most amazing properties, as we'll remind you below.
Aside from the fact that it is forged from a single piece of steel, the Wusthof Epicure 8" chef's knife is nothing like the other knives we've seen from Wusthof. For starters, it features newly designed wider blades with slight curve. Since the arc at the spine of the blade is continuous, it has a steeper curve at the tip.
It comes with ceramic blade coating that enhances the knife's appearance as well as encouraging its functionality. The handle is definitely our favorite thing about this knife. It is made from recycled wood fiber which feels silky smooth. Wusthof found inspiration for the handle from the traditional wooden cutting boards.
The width of the blade is measured at 1.75", which is a bit thicker than other traditional knifes. From tip to toe, the knife is 13 inches long, with the blade being, as expected, 8 inches in length. As far as weight is concerned, it's measured at around 0.75 pounds.
To find out more about kitchen knives have a look at our review of best knife for cutting meat or comparison between Nakiri and Usuba knives.
Properties
Made from high-quality, German X50CrMoV16 steel, this knife has increased resistance to corrosion and wear. The Wusthof Epicure 8" chef's knife also comes with greater strength than other knives in the same price range.
The wider blade can handle different kitchen tasks with ease. We didn't face any trouble cutting a watermelon, and it showed as useful when we were craving chicken. Due to the slight curve, the knife offers increased stability and ease of use. The ceramic blade coating protects the knife from damage, and it helps food come off the knife with ease. That said, it significantly reduces the time needed for chopping and dicing.
As we mentioned, the blade is a bit thicker than other blades. The thickness forces the balance on the front of the knife, providing you with more control when cutting. However, not every user looks for a knife that puts the weight on the front, so this is something you have to take into consideration.
Wusthof Epicure 8" chef's knife is a full-tang knife, ensuring balance and reducing the risk from breakage. Covering the full-tang design is the double-riveted handle. The handle is the highlight of this knife as it is made of epicurean, a unique wood-fiber composite. We'd love to see more handles made from this material since it is ultra-durable and hygienic. On top of it, the handle feels like an extension to your arm, so you'll experience no discomfort even if you use it for long time intervals.
General Care & Sharpening
Wusthof Epicure 8" chef's knife is not dishwasher friendly. Therefore, make sure you hand-wash the knife after each use. Of course, you needn't use hard detergents. To avoid rust dry it immediately after washing.
With regular honing, the Wusthof Epicure 8" chef's knife is good to go for a whole year without sharpening. When sharpening, use a whetstone or have it sharpened by a professional.
---
Dalstrong vs Wusthof – Which Knife Makes the Better Choice?
After thorough research and extensive testing, we are confident to say that newer brands CAN surely compete with well-established brand names. Our Dalstrong vs Wusthof review led us to believe that Dalstrong offers everything that high-end brands do, expect long experience in the field. While the Epicure line of knives is a work of art in every sense of the word, Dalstrong is well on their way to becoming great!
If you want to learn more about kitchen knives, check our best Chinese chef's knives, or our best Schmidt Brothers knives review.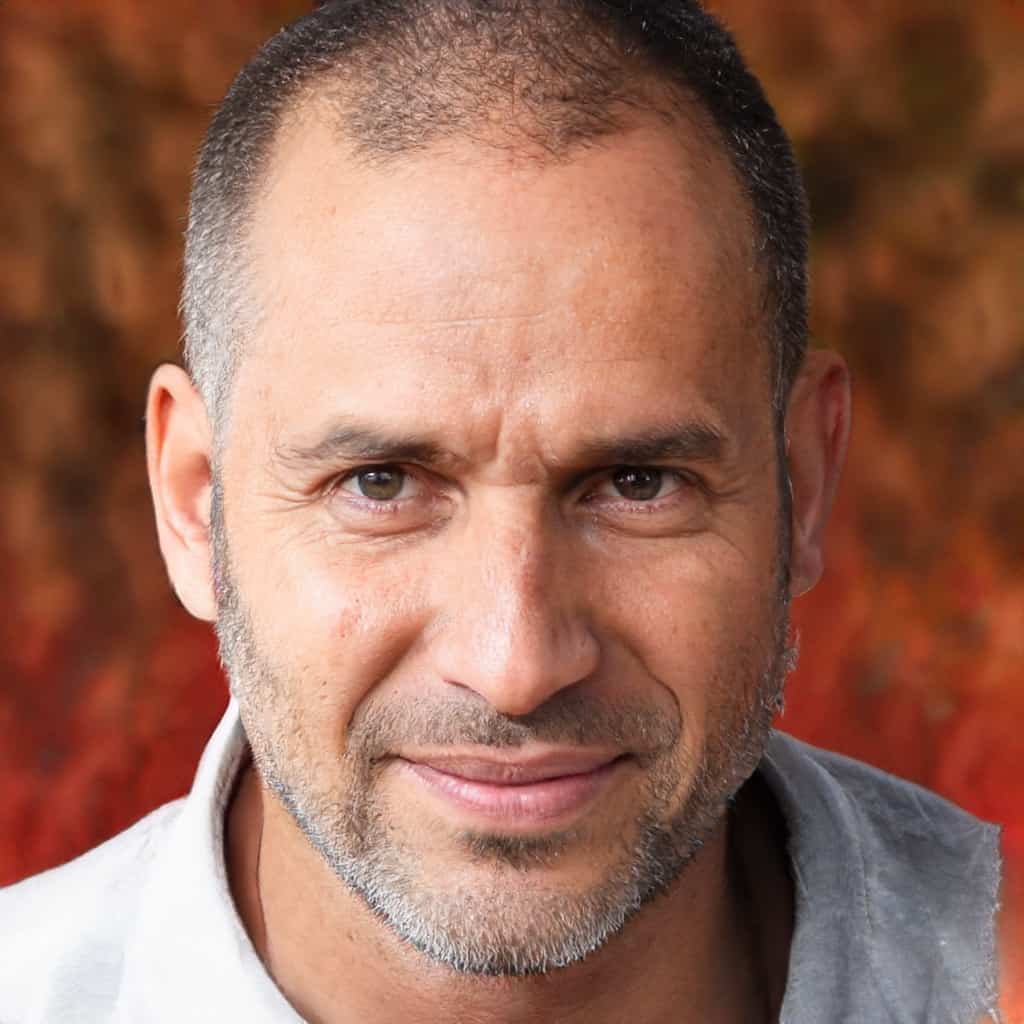 Gary Portman is the founder and main author of Knivesadvice.com. With his extensive knowledge and experience, he is committed to assisting people in choosing the perfect knife for their needs. Through his articles, Gary shares valuable insights on various aspects of knives. With his expertise, readers can make informed decisions and find a knife that is tailored to their preferences and requirements. You can find more info about Gary here.