Need a new knife for your kitchen? You might have heard either of these two manufacturer's names during your search. But while both names are often set in the same breath, it can be tricky to know which brand you should focus on when looking for an ideal knife for your needs. Let's compare both knife manufacturers head-to-head and see which is more worth your time.
---
Dalstrong
Dalstrong is a relatively new knife manufacturer that produces blades that are made with elements from both Japanese and Western styles. They began in 2014 and entered the knife market to make a name for themselves through the use of exceptional materials and reasonable prices. To make things even better, lots of Dalstrong knives have unique aesthetics that make them appealing to collectors or home chefs that want to show off their set to visitors.
Dalstrong knives are made in China, however. While they are constructed with great materials and feature a 100% satisfaction guarantee, this does mean that they aren't "genuine" knives like the style they seek to emulate. Furthermore, their knives are made by machines instead of by hand. This allows them to drive down the asking prices for many of their sets, but it also means that occasional errors are allowed through.
Still, Dalstrong seems to be a great knife manufacturer brand. We'll examine their offerings in a head-to-head contest below.
If you want to learn more about Dalstrong knives have a look at our Dalstrong vs Wusthof comparison or best Dalstrong knives review.
---
Shun
Shun is a more established counterpart to Dalstrong. In fact, Shun Cutlery is one of the most well-known Japanese knife manufacturers on the market. They produce genuine Japanese knives that are handmade in Seki City, meaning that each of their blades is actually Japanese by both craft and style. 
This attention to detail and high-quality necessarily means that most Shun knives drive higher asking prices than Dalstrong blades. Whether this is a dealbreaker depends on your budget and quality of the kitchenware you are trying to collect. This isn't necessarily to say that all Dalstrong blades are necessarily worse, too. Shun knives are just made with much more attention to detail and care, so you're a little less likely to find a malfunctioning or faulty Shun blade.
So which is better, Dalstrong or Shun? Let's find out by comparing knives from each company designed for similar purposes in head-to-head contests.
---
Dalstrong vs Shun – Chef Knives
---
Chef knives are everyday knives you can use for a variety of cooking or food prep tasks, like chopping and dicing. They aren't designed for any specific food items beyond vegetables and certain types of fruit, though they can sometimes be used to cut meat or soft bread.
1. Dalstrong Shogun Series Chef's Knife
To start off, let's take a look at this chef knife from Dalstrong. While the standard knife is 8 inches long, you can also purchase it at lengths between 6 inches and 12 inches depending on your needs. The blade edges are extremely sharp, and while most of the blade is made by machine, the edge is hand finished to a mirror polish. Furthermore, the blade is nitrogen cooled to increase its hardness, corrosion resistance, and flexibility at the same time.
The steel in question is Japanese-style and vacuum heat-treated, which allows it to retain its edge fairly well even under heavy use. There are 66 premium high carbon stainless steel layers in total to ensure strength and durability over the long-term.
Furthermore, the handle is military-grade and extremely durable. It's ergonomic and designed to provide you with extra control and comfort all at once. The blade's spine is smooth and stable so you can pinch grip it or press down firmly in order to chop through tougher materials with relative ease.
---
2. Shun Cutlery Premier 8" Chef's Knife
This premium chef knife features a beautiful wooden handle handcrafted in Japan. The walnut color will fit with most kitchen aesthetics and the handle is designed to rest comfortably in any size of hand.
What about the blade? The razor-sharp edge is ideal for slicing and dicing and is lighter and thinner than many other chef knives. As a result, you'll be able to use it for longer without getting tired. You'll also appreciate how lightweight and agile the knife feels as you move from food item to item.
The steel used is heat-treated, then cooled to change the microstructure and ensure extra durability. The blade steel here is extremely fine-grained, resulting in a sharp edge that is still extremely durable over the long haul without being as heavy as other chef knives on the market. In total, 100 individual steps are needed to produce one of these handmade knives.
Summary
All in all, the knives here are fairly equal. But Dalstrong provides you with an exceptional chef knife for about $50 less, meaning that they're easily the budget choice for chefs that don't want to break the bank while still getting something decent for their money.
Still, the Shun knife is a bit more aesthetically attractive and is lighter and easier to use. This one is essentially a toss-up, but we'd recommend the Shun knife for those with smaller hands and the Dalstrong for those with larger hands.
---
Dalstrong vs Shun – Fillet Knives
---
Fillet knives are designed for precision cutting or for slicing through the thin, fragile meat of fish. You can also use it for other types of meat or for delicate cutting operations around bones, or when slicing certain kinds of soft veggies and fruit.
1. Dalstrong Damascus Fillet Knife
This knife possesses an excellent aesthetic right out of the box. It has a scalpel-sharp edge that is hand finished with an 8 to 12° angle per side depending on the variety you pick. In other words, it's extremely sharp and ideal for boning and filleting fish. The blade is nitrogen-cooled, just like the chef knife, and the blade is curved. The narrow shape helps you turn the tip upward to work easily around joints and small fish bones.
Furthermore, the handle has been treated to be impervious to heat, cold, or moisture. It's extremely tough and has been hand polished for extra comfort and long-term durability. With a precision knife like this, being able to control the blade is crucial.
---
2. Shun Cutlery Classic Boning and Fillet Knife
This Japanese made blade is extremely narrow to reduce drag and allow you to perform your filleting tasks quickly and easily. The steel was extremely high performance and can retain its edge for a long time even under heavy use, and the sides of the blade are designed so that meat falls off toward the edge whenever possible.
The curve is extremely well angled, and the handle is well-shaped for better control and excellent function. The wooden color and appearance complements the simplistic aesthetic of the blade and will make it a great fit for almost any kitchen.
If you want to read more about Shun knives check some of our other related articles such as Shun vs Miyabi or Shun vs Wusthof comparisons.
Summary
Either of these will be a great fit for most chefs, although the Dalstrong is a bit better in terms of value for money given its lower asking price and similar function.
---
Dalstrong vs Shun – Cleavers
---
Cleavers, as the name suggests, are meat knives designed to chop through any cut (beef, chicken, etc.) with a single slice. They can also be used to cut through particularly hard-looking foods or vegetables that have tough outer layers.
Dalstrong Gladiator Series R Obliterator
This heavy-duty cleaving knife features a full tang and razor-sharp edge made from premium high carbon steel. It's been heat-treated, and it weighs about 3 pounds. The blade is 6 mm thick and reaches 9 inches in length. In addition, you'll likely be wowed by the shape and style; it looks truly ferocious, especially compared to other typical kitchen knives.
It possesses a strong heft when you hold it in your hand, which can make chopping down on rough cuts of meat all the easier. It's fairly well-balanced and is very easy to grip thanks to the black wooden handle. It provides a solid grip that allows you to swing the cleaver with confidence and safety.
The blade as a whole has been engineered and hand-polished to perfection. The edge is tapered for improved hardness and flexibility and to ensure minimal slicing resistance. Finally, the blade comes with a wooden stand so you can protect the blade in between uses.
---
Shun Classic 6-Inch Meat Cleaver
Shun's meat cleaver is made from high carbon stainless steel that has been heat-treated for extra durability and superior sharpness. It actually re-sharpens easier compared to many other cleavers on the market thanks to its design, and it possesses a single hole at the edge for increased balance when you swing it at a cut of meat.
The blade is fairly thick and is ideal for processing huge cuts of bone-in meat; in essence, you can break a piece of meat still attached to the bone fairly quickly and easily with this blade. Furthermore, it features an ebony wooden handle that is treated to resist moisture and provide a secure grip. You should be able to use this cleaver even if your hand is a little slippery and not worry about the wood degrading and quality over time from ambient moisture.
The blade color is a striking off-white/silver, which is distinct from the stainless steel appearance that many modern cleavers utilize for their aesthetics.
Summary
Which is better? We think the Shun is a little better thanks to the moisture treated handle, which may be more important than you think when you primarily use this blade for meat since animal products often carry a little wetness as an environmental hazard. However, the Shun blade is undoubtedly more expensive than the Dalstrong, so the latter might be a better option if you're on a budget.
---
The Final Verdict
All in all, both Dalstrong and Shun our quality knife makers that can service a wide variety of home chefs or professional cooks. Our ultimate recommendation is that you should always look at both knives from either manufacturer before making a decision. In general, Dalstrong holds up pretty well and serves as a great, affordable option for most. Shun may edge them out in certain niche scenarios, though, and their average per-knife quality is a bit higher.
If you are interested in more of our reviews have a look at how to sharpen Shun knives or Forever Sharp knives.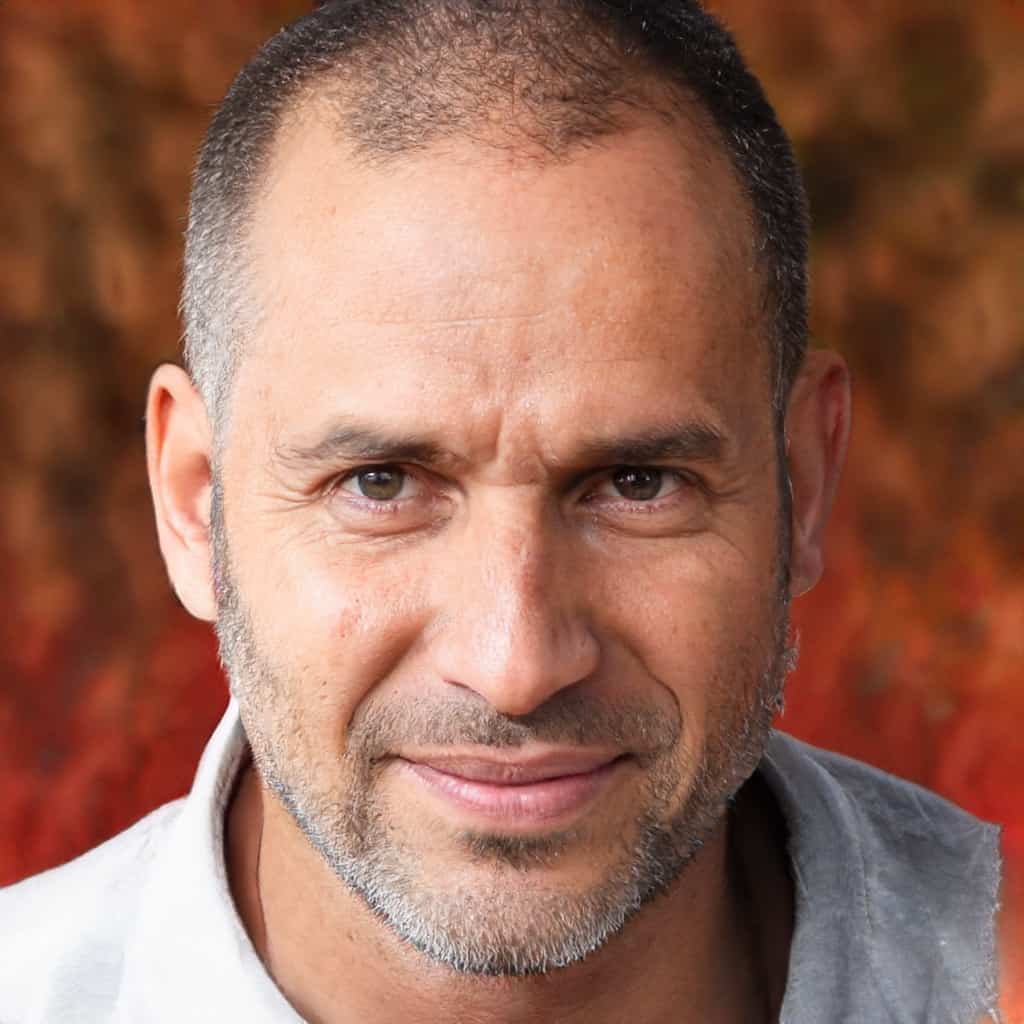 Gary Portman is the founder and main author of Knivesadvice.com. With his extensive knowledge and experience, he is committed to assisting people in choosing the perfect knife for their needs. Through his articles, Gary shares valuable insights on various aspects of knives. With his expertise, readers can make informed decisions and find a knife that is tailored to their preferences and requirements. You can find more info about Gary here.