Possibly the hardest choice any knife buyer has to make at a certain point is which way to go: east or west? Unfortunately, you can't consult with a compass when it comes to buying knives. That said, the decision whether you'll pick a Japanese or German knife is ultimately – and entirely – up to you. But, with a little help from us, things are looking up! Many of you are faced with the trouble of making the right call when it comes to Shun vs. Wusthof. Worry not, today we're going to steer you in the right direction! Continue reading to get to know these knife manufacturers, as well as the best chef's knife; each of them has to offer. Without further ado, this is what we have to say on the matter!
If you want to learn more about kitchen knives, articles have a look at our comparison between fillet and boning knives.
---
Shun vs. Wusthof – A Short Introduction
Let's talk etymology; in Japanese, the word shun signifies the moment when any particular food is at the peak of its perfection. Determined to justify the meaning behind the name, Shun Cutlery crafts knives that are nothing short of excellence. Being present on the market for more than a century, Shun managed to gain a well-deserved customer base in 30 countries. According to numerous Shun reviews by customers, the brand didn't fail to deliver what they promise – 'fine kitchen knives that are always at the peak of their perfection.' Much more than serving customers worldwide, Shun makes sure the legacy of the ancient swords lives one!
Wusthof's story begins in the distant 1814, in the city of blades, Solingen, Germany. Fast forward to today, Wushtof's name is present in almost any kitchen supply store. Backed up by the extraordinary quality of their knives and performance that never ceases to amaze, the brand's reputation is onto solid ground. Thanks to the constant improvements and innovations, their production is among the most advanced in the world of knife manufacturing. Wusthof is present in more than 80 countries, and as it seems, they are aiming for the world!
It certainly hasn't been easy to determine which the best chef's knife from these brands is, but finally did it. After thorough testing and extensive research, here's our verdict!
---
Best Shun Chef's Knife – Shun Premier 8-inch Chef's Knife
Design
The only difference between these knives in use lies in their shape. The Santoku's wide and flat blade lets it do a perfect job when it comes to chopping because the only way you can cut with this knife is by using a downward movement. On the other side, the chef's knife blade is round, and it can be used to rock the blade back and forth on your cutting board. If we were to buy a knife based solely on appearance, the Shun Premier 8-inch chef's knife would be among our top choices. Crafted with tradition in mind, Shun made the knives from the Premier line using the ancient Kasumi knifemaking style.
Back to etymology, the Japanese word 'Kasumi' means 'mist.' The misty appearance is surely noticeable in the Premier line of knives, making the exterior of the knife look smoother and softer. Kasumi construction plays a major role in the properties of the knife, but we'll discuss that later.
To make things even better, the Shun Premier 8" chef's knife has a magnificent, yet functional finish. The hand-hammered tsuchime finishing process gives the knife a look that is very similar to the ancient samurai sword. It significantly increases the knife's functionality, which we'll elaborate on below. On top of it all, the Shun Premium 8" chef's knife has an exceptional Damascus pattern on both sides of it.
The handle of this knife is made of pakkawood. Pakkawood brings the look of the knife to a whole different level. Although it feels like natural, pakkawood is engineered wood. The pakkawood goes through sanding and polishing, giving the handle a glossy finish. And if you want your knife to be unique, rest assured that no pakkawood handle looks exactly the same as another. As a final touch, Shun included an embossed endcap to enhance the handle's beauty.
Shun Premier 8" chef's knife dimensions are 13.2 x 0.8 x 1.8 inches, and it weighs 8 ounces. The blade size is, as expected, 8 inches.
Properties
Underneath the striking exterior, the Shun Premier 8" chef's knife is packed with serious strength. Its core is made of proprietary VG-MAX stainless steel. The VG-MAX is the latest in the VG-line, and it is often considered as a new and improved version of the famed VG10 steel.
Thanks to the added carbon in the steel, the knife comes with improved strength and durability. It also packs more chromium, which increases the wear and corrosion resistance. The higher level of cobalt and molybdenum improves strength. Increased vanadium significantly improves the impact resistance, which ultimately enhances the cutting performance of the knife. If you're wondering why the edge is extremely fine and sharp, that's because of the increased tungsten levels.
The VG-MAX in the Shun Premier 8" chef's knife is hardened to 60-61 on the Rockwell Hardness Scale. We weren't surprised by this, as most of the Shun knives that we reviewed previously have the same hardness level. The 60 HRC degree plays a major role in the knife's thinness and precision.
The VG-MAX core on this knife is clad with 34-layers of high-carbon stainless steel on each side for maximum strength and stability. It also provides additional stain resistance. The ancient Kasumi construction gives the knife an extremely sharp edge that you'll have no trouble sharpening. In addition, the tsuchime finish creates cavities on the surface on the blade. These cavities help to reduce drag and to quickly release food from the blade.
Another thing worth mentioning is the fact that the Premier 8" chef's knife is a full-tang model. This means that the knife feels balanced in your hand, and it can handle a lot of force and leverage. Last but not least, the pakkawood handle is extremely moisture-resistant, durable, and strong. For more information regarding Shun knives you can have a look at our article are shun knives good. 
General Care & Sharpening
To prolong the life of your knife, handwash the blade with gentle dish soap after each use. Of course, you shouldn't leave it in water for too long as it promotes rust. Be noted that glass or granite cutting boards are not your knife's friend, and you should always opt for a wooden board.
In order to avoid regular sharpening, hone the blade at least once a month. This way, you won't have to sharpen it more than once a year.
To find out more about kitchen knives, have a look at our comparison Shun vs. Miyabi knives or best Shun knives guide. 
---
Best Wusthof Chef's Knife – Wusthof Classic 8-inch Chef's Knife
Design
The Wusthof Classic line has the largest selection of knives. From bread knife to serrated slicers, there's something to accommodate every need. However, the most versatile of them all are, of course, the chef's knives. While there are different sizes you can choose from, we believe the Classic 8" knife is the best choice as it can handle most kitchen tasks.
The Wusthof Classic 8" chef's knife is a forged type. Wusthof also produces stamped knives, but forged knives are of higher quality as they are precision-forged from a single piece of steel. The process includes more than 40 steps.
Wusthof is all about innovations, so they use special X50CrMo14 steel or in simple English, a combination of chromium, molybdenum, and vanadium. All of these elements contribute to the overall performance of the knife, as you'll see below.
The steel is hardened to 58 HCR, which is a standard degree for German knife production. As you can tell, Shun knives, or Japanese knives in general, have a higher HRC degree, but Wusthof surely makes up for it by introducing the new PEtec technology. Due to this technology, you can tell that it offers superior sharpness by just looking at the knife!
The handle is probably among the most comfortable handles we've seen to date. While it is heftier than what you may be used to, it gives an unmatched sense of balance. The triple-riveted handle is made of polyoxymethylene (POM), a synthetic material that prevents discoloration.
The blade is measured at, expectedly, 8 inches, while the handle is about 5 inches long. It weighs no more than 8.5oz.
Properties
As mentioned above, the Wusthof Classic 8" chef's knife is crafted out of special X50CrMo14 stainless steel. Each of the elements gives the knife a specific set of properties. Because of the chromium, this knife is highly stain-resistant. Molybdenum is the main culprit for the knife's extreme hardness and corrosion resistance. In addition, vanadium also increases the hardness and makes the knife extremely durable. You can also check are Wusthof knives good.
The proprietary Precision Edge Technology, known as PEtec, ensures that the knife are as sharp as possible. How does this work? Every single blade is the measure before sharpening using lasers, after which the computers calculate the sharpening angle for each blade. Making the most of today's advanced technology, precision robots sharpen the blades on a whetstone. Finally, the knives are given a final polish using a special disc.
So, why would Wusthof go through such trouble? Because the benefits are incredible! Because of all this, the Wusthof Classic 8" chef's knife performs extremely well in slicing, mincing, dicing all kind of food! It is fair to say that with edges sharpened at a 14-degree angle, this is the sharpest knife we have tested so far.
The Classic 8" chef's knife by Wusthof features a full-tang design, meaning the balance is not an issue. The handle covering the full-tang design is extremely durable, hard, and resistant to discoloration. It provides a reliable grip, and it is highly resistant to bacteria and germs.
If you are interested in our other reviews, have a look at Kutt Chef knife review, or Nakiri vs. Usuba knife comparison. 
General Care & Sharpening
As with every knife, it is better to wash your Wusthof Classic 8" chef's knife immediately after you have used it. Wash it in warm water, and dry it straight after to avoid rust. Although this model is dishwasher friendly as it doesn't come with a wooden handle, we would recommend handwashing. More information on the topic can be found in our article are Wusthof knives dishwasher safe.
With proper care, you won't need to sharpen your knife that often. If the knife has lost its sharpness due to constant use, we advise you to use a honing steel. However, if it has become really blunt, it's time to pull out the big guns and use a sharpener.
---
Shun vs. Wusthof – Which Chef's Knife Makes the Better Choice?
Both Shun and Wusthof have managed to gain high scores according to our standards. However, we believe that in this Shun vs. Wusthof battle, Wusthof takes the gold. While Shun has surely crafted a masterpiece of a knife, the Wusthof Classic 8-inch chef's knife is definitely the sharpest knife; we had the pleasure to test. After all, sharpness is a priority when it comes to kitchen knives.
To find out more about kitchen knives, you can check our Santoku vs. chef's knife comparison or best Wusthof knives.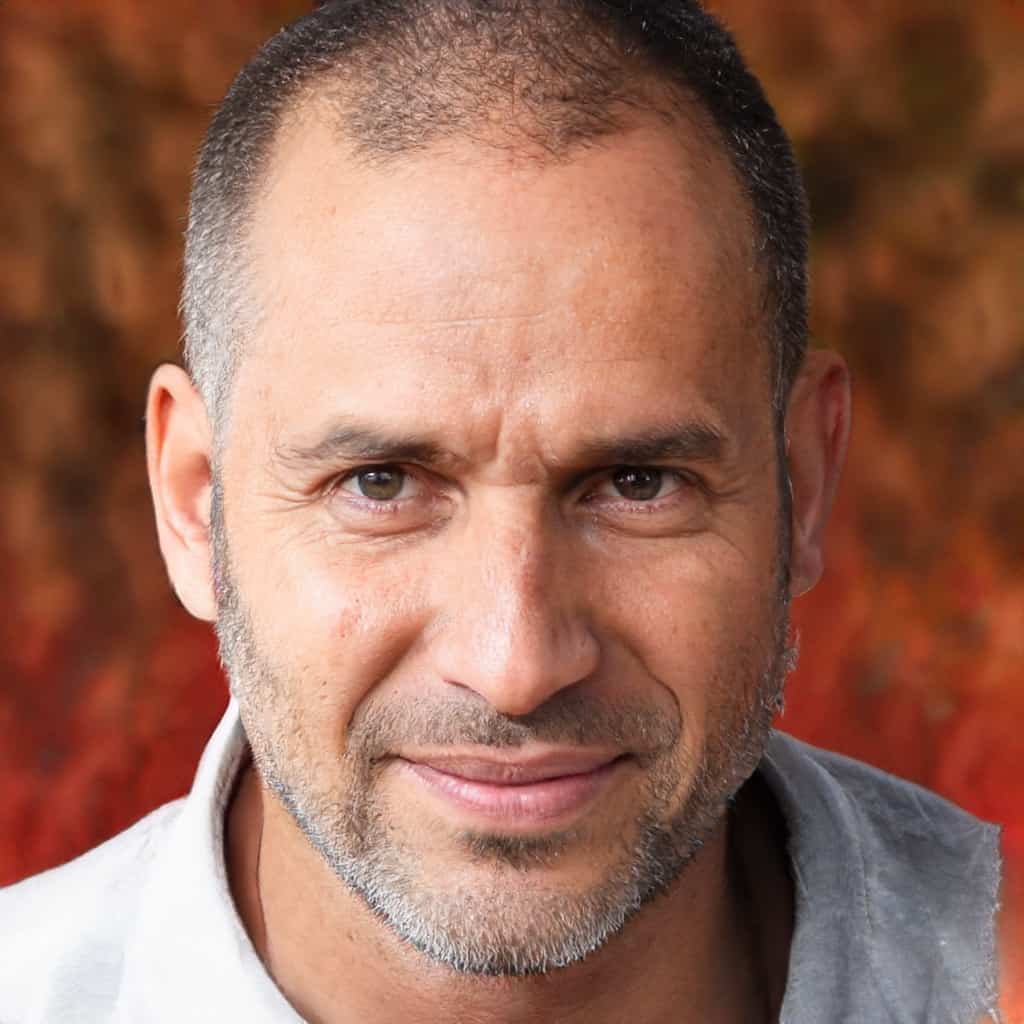 Gary Portman is the founder and main author of Knivesadvice.com. With his extensive knowledge and experience, he is committed to assisting people in choosing the perfect knife for their needs. Through his articles, Gary shares valuable insights on various aspects of knives. With his expertise, readers can make informed decisions and find a knife that is tailored to their preferences and requirements. You can find more info about Gary here.