As an experienced chef, I can confidently say that even if you have little to no knowledge about knife manufacturers, you've certainly heard of Shun. Having seen and used their knives, I can understand what the fuss is all about! With over 100 years dedicated to crafting the perfect knife, Shun has earned a fantastic reputation. Their knives' quality, performance, and design have captured the hearts of chefs worldwide, leading to a rapidly growing customer base. Even though they specialize in Japanese-style knives, their products are equally cherished by Western chefs.
In this Shun knives review, I personally tested 7 of the best Shun knives, and I'm excited to share my discoveries with you!
If you are interested in more reviews, you can check my review on the best Cutco knives.
The 7 Best Shun Knives Reviewed
---
1. Shun Classic 6-inch Chef's Knife
Embarking on another exciting kitchen adventure, I had the opportunity to get hands-on with the Shun Classic 6-inch Chef's Knife. Like every chef's knife I've tested so far, this all-purpose knife is designed to tackle a wide range of kitchen tasks. While my personal preference has always tilted towards the larger 8-inch knives, this Shun Classic has challenged that preference, demonstrating that size isn't the deciding factor for superior performance!
Craftsmanship and Material
One of the most striking features of this knife is the choice of blade material – the formidable VG-MAX steel. This variant is a more sophisticated and robust version of the VG10 steel that is quite popular among knife manufacturers today. Despite its relatively smaller size, the knife exhibits remarkable strength, largely attributable to the augmented carbon content in the steel.
The high chromium levels in the VG-MAX steel confer an enhanced wear and corrosion resistance. Additional elements such as molybdenum and cobalt contribute to the overall strength, while vanadium bolsters the impact resistance, thus optimizing the cutting performance. Furthermore, the presence of tungsten ensures an extraordinarily sharp and fine edge.
Wrapping this VG-MAX core are 34 layers of Damascus stainless steel on each side, giving the knife an aesthetically pleasing exterior. This cladding also serves a practical purpose, further augmenting the knife's sharpness, durability, corrosion resistance, and stain resistance.
Performance and Usability
During my testing, I found a very practical utility for the Shun Classic when I was transferring freshly chopped ingredients from the cutting board to a pan. Although smaller in size, the blade offered plenty of surface area and was one of the easiest to control. A standout feature was the sharpness provided by its 16-degree angle, which proved itself ready to slice through all kinds of food.
The knife's handle is crafted from pakkawood, a material frequently used for knife handles due to its durability and aesthetic appeal. Designed in a D-shape, it promotes increased comfort, making it equally accommodating for both right and left-handed users. The pakkawood is infused with resin, further enhancing its durability and resistance to staining and moisture.
Pros
High-quality VG-MAX steel ensures strength and longevity
Strong and durable construction
Easy to control, making it ideal for a variety of tasks
Light-weight design facilitates extended use
Damascus pattern enhances the knife's aesthetic appeal
Exceptionally sharp blade capable of precise cuts
D-shaped pakkawood handle accommodates both right and left-handed users
Cons
Despite its durable construction, it can chip if not maintained properly
Conclusion
The Shun Classic 6-inch Chef's Knife has proven itself as a reliable and versatile tool, ideal for various culinary tasks. Its combination of high-quality materials and thoughtful design make it a worthwhile addition to any kitchen. However, potential buyers should note that proper care and maintenance are essential to prevent chipping and maximize the lifespan of the knife. Overall, this knife is a testament to the idea that good things can indeed come in small packages!
If you want to learn more about Shun, check my article about how to sharpen Shun knives or Wusthof vs Shun comparison.
2. Shun Premier 8-inch Chef's Knife
I was thrilled to get my hands on the Shun Premier 8-inch Chef's Knife, a tool that marries tradition with modern technology. Crafted using the ancient Kasumi knife-making technique, this knife encapsulates the essence of authentic craftsmanship while offering a superior performance.
Artisan Craftsmanship and Design
As soon as you lay eyes on the Shun Premier, you notice its 'misty' appearance. This unique quality gives the blade surface a smooth and soft touch. Thanks to the Kasumi method, the knife boasts an extremely sharp edge that's also remarkably easy to sharpen. During my tests, I used it to slice through a ripe tomato, and the knife glided effortlessly, leaving clean, precise cuts.
The blade also features a tsuchime finish, producing small cavities that significantly reduce drag and allow easy release of food. This was particularly evident when I was slicing cheese – a task notorious for sticking.
Material and Performance
Underpinning the superior performance of the Shun Premier 8-inch Chef's Knife is the VG-MAX steel core. This advanced steel variant lends incredible strength and durability to the blade, while also providing excellent protection against rust, stains, and corrosion. As with the Shun Classic 6-inch Chef's Knife, the presence of added vanadium ensures top-notch cutting performance.
The VG-Max steel has a hardness of 60-61 on the Rockwell Hardness Scale, similar to most Shun knives. This hardness level renders the knives thin and precise, yet extremely tough and resilient. Covering the VG-MAX core, there are 34 layers of high-carbon stainless steel on each side, adding to the knife's stability and strength, and enhancing its resistance to stains.
Ergonomics and Balance
The Shun Premier features a full-tang design for optimal balance, making it feel like a natural extension of your hand. This thoughtful design allows the knife to withstand considerable force and leverage, making it an excellent companion for your culinary adventures.
The knife's handle is made from engineered pakkawood, a material celebrated for its durability, strength, and resistance to moisture. Aesthetically, the glossy finish of the handle, achieved by meticulous sanding and polishing, is indeed a sight to behold.
Pros
Exceptional strength and durability owing to the VG-MAX steel with Damascus layers
Versatile performance, suitable for a wide range of cutting tasks
Robust and moisture-resistant pakkawood handle
Striking design enhances the aesthetics of your kitchenware
Comfortable grip and excellent balance due to full-tang design
Cons
Premium quality comes at a higher price point
Conclusion
The Shun Premier 8-inch Chef's Knife stands out as a remarkable kitchen tool, a harmonious blend of tradition, craftsmanship, and modern technology. Its performance, design, and robustness make it a worthy investment for anyone passionate about cooking. However, its higher price tag might not be suitable for all budgets. Nevertheless, if you're seeking a top-tier culinary tool that delivers on all fronts, the Shun Premier is undoubtedly worth considering.
3. Shun Sora 8" Chef's Knife
Recently, I had the pleasure of testing out the Shun Sora 8-inch Chef's Knife. This knife, while being more affordably priced compared to other Shun lines, still managed to deliver on performance and quality, giving credence to the old adage, "Good things don't always come with a high price tag."
Material and Design
Unlike its cousins that employ VG-MAX steel, the Sora 8-inch Chef's Knife utilizes a VG10 steel core. Despite being a more economical option, this steel is highly regarded among knife manufacturers and users alike for its strength and durability. During my testing, I found the VG10 steel blade to be remarkably thin and sharp, while maintaining its rigidity. This came in handy when I was preparing a sushi meal, requiring precision and finesse to slice through delicate pieces of fish.
Surrounding the VG10 cutting core is a layer of high-quality stainless steel. This unique fusion of steels resists rusting and corrosion like no other, effectively preserving the knife's longevity.
Technology and Aesthetics
Shun's proprietary Composite Blade technology combines a VG10 san mai cutting edge with a Japanese 420J stainless steel upper. The term 'san mai' refers to an ancient samurai sword-making technique wherein a hard steel core is sandwiched between two layers of softer steel. This technique contributes to enhanced stain and corrosion resistance.
Aesthetically, the polished 420J upper lends a brilliant shine to the knife. The beautiful wave pattern along the top edge elevates the overall look of the blade, creating an interesting visual play. Despite the absence of cavities or hollow grounds on the blade's surface, I was pleasantly surprised to see food effortlessly sliding off the knife during use.
Handle and Ergonomics
In contrast to the wooden handles typically preferred, the Sora 8-inch Chef's Knife features a plastic handle with a non-slip surface. Although the plastic handle might not be everyone's cup of tea, it did provide a reliable grip during my kitchen trials. The presence of a single rivet might imply that it may loosen over time, but given the budget-friendly price tag, it's a trade-off I'm willing to accept.
Pros
Extremely lightweight, making it easy to maneuver
Crafted with Shun's proprietary Composite Blade technology
Utilizes high-quality VG10 steel core for sharpness and durability
San mai cutting edge for superior stain and corrosion resistance
Highly budget-friendly for the quality offered
Cons
The plastic handle might not appeal to all, especially those preferring a wooden feel
Single-rivet handle may potentially loosen with extended use
Conclusion
All in all, the Shun Sora 8-inch Chef's Knife stands out as a valuable addition to any kitchen, particularly for those on a budget. It blends modern technology with traditional craftsmanship, resulting in a tool that is both effective and aesthetically pleasing. Despite a few trade-offs, the knife's overall performance and quality are impressive. For those seeking a reliable and budget-friendly chef's knife, the Shun Sora is worth considering.
4. Shun Classic 6-piece Slim Knife Block Set
Recently, I found myself drawn to a comprehensive kitchen toolkit – the Shun Classic 6-Piece Slim Knife Block Set. Given my prior positive experience with the Shun Classic 6" Chef's Knife, my curiosity to explore more from the same line was piqued.
Initial Impressions
Upon unboxing, the first thing to catch my attention was the 6-slot slim design dark wood knife block. While the aesthetic appeal may be a matter of personal preference, I found it to be sleek and space-efficient, though some might find it unassuming or even mundane.
Composition and Versatility
Delving into the set, it includes a 3.5" paring knife, a 7" santoku knife, and an 8" chef's knife. Additionally, the kit is equipped with Shun's multi-purpose kitchen shears and a 9" combination honing steel. The versatility of this collection left me wanting for more!
The 8" chef's knife was certainly the star of the show. Much like its 6" counterpart, it demonstrated exceptional performance in heavy-duty kitchen tasks. For instance, while preparing a hearty vegetable stew, the knife cut through the dense squash and root vegetables with minimal effort, making chopping, slicing, and dicing an absolute breeze.
The 3.5" paring knife didn't disappoint either. I found it perfect for precision tasks such as peeling apples and removing seeds, and even more intricate jobs like de-veining shellfish. The 7" santoku knife, very similar to the chef's knife in its versatility, made beautiful, thin slices. However, I would advise caution when dealing with large meat bones. The multi-purpose kitchen shears, on the other hand, were perfect for quick and easy tasks like snipping herbs.
Material and Durability
Every knife in the set features a VG-MAX cutting core with 34 layers of stainless steel on each side. This construction ensures the knives' enduring strength and sharpness. The handles, made of engineered pakkawood, are incredibly strong, durable, and moisture resistant. I also appreciated the D-shaped design, which added comfort during prolonged use.
Pros
High-quality VG-MAX steel construction ensuring longevity
Covers a wide array of kitchen tasks
Strong, durable, and moisture-resistant pakkawood handles
Includes combination honing steel for blade maintenance
Cons
Higher cost may be a deterrent for some
The knife block design may not appeal to everyone's aesthetic preference
Conclusion
In conclusion, the Shun Classic 6-Piece Slim Knife Block Set, albeit pricier, is a worthwhile investment for those serious about their culinary adventures. This set brings together a range of high-quality knives designed for diverse tasks, all enclosed within a sleek, space-efficient block. Despite a few minor drawbacks, I believe the overall quality, versatility, and durability of this set more than justifies the cost.
5. Shun Premier 7-inch Santoku Knife
I had the chance to explore the Shun Premier 7" Santoku Knife. With its fascinating name, 'santoku' translating to 'three virtues', my interest was already piqued. Whether you interpret these three virtues as referring to vegetables, poultry, and fish, or the techniques of chopping, slicing, and mincing, my experience shows this knife excels on all fronts.
Craftsmanship and Quality
Diving into the details, the Premier 7" Santoku Knife is crafted from VG-MAX super steel, renowned for its superior quality. Comprising 34 layers of stainless Damascus cladding on each side, this knife is a testament to Shun's commitment to producing robust, high-end kitchen tools. The VG-MAX cutting core is honed to a precision edge, demonstrating remarkable sharpness and retention capabilities, and the Damascus layers further enhance the stain resistance properties of the blade.
The blade, hardened to 60-61 on the Rockwell Hardness Scale, is impressively thin and precise while packing a hefty punch in terms of strength and durability. A double-bevel blade angle of 16 degrees on each side assures accurate and uniform cutting.
Unique Features and Versatility
Like other Premier line offerings, the 7" Santoku Knife bears the distinctive hand-hammered tsuchime finish. This not only adds to the blade's aesthetic appeal but also reduces drag when cutting, allowing food to slide off with ease.
One particular day, while preparing a seafood paella, I put this knife through its paces. I found its slight belly curve remarkably efficient when chopping bell peppers, mincing garlic, and slicing squid. Its versatility was commendable and in some aspects, it felt as competent as a standard chef's knife. When compared to the Shun Premier 8" chef's knife, it struck me as lighter and more agile, thus enhancing its utility in rapid meal preparations.
Comfort and Design
The contoured pakkawood handle was another feature that left me impressed. Comfortable to hold and providing a secure grip, it felt like a seamless extension of my arm. The embossed end cap further enhances the knife's aesthetics while also adding balance to its design.
Pros
High-quality VG-MAX steel construction
Exceptional versatility
Lightweight and agile
Beautiful design and aesthetics
Comfortable, easy-grip handle
Cons
Might seem overpriced to some, considering the investment
Conclusion
Overall, the Shun Premier 7-inch Santoku Knife stands as a powerful culinary tool that successfully marries tradition with modern technology. It is a remarkable blend of beauty, functionality, and top-tier craftsmanship. Although its price point might be a sticking point for some, I believe that the superior quality, versatility, and design of this knife makes it a worthy investment for any culinary enthusiast.
If you are interested in my other reviews have a look at best sushi knife review or Nakiri knife vs Usuba knife comparison.
6. Shun Classic 3-Piece Starter Set
When it comes to optimizing kitchen space while having access to versatile and high-performing tools, the Shun Classic 3-Piece Starter Set emerged as an intriguing option. Even though it contains just three knives, their capabilities are far from limited, making it an ideal choice for both culinary beginners and professionals. Allow me to delve into the details of my experience.
Unboxing the Set
The centerpiece of the set, the Shun Classic 6" chef's knife, immediately caught my attention. Being a bestseller on the market, it already had a stellar reputation amongst professionals and beginners alike. With its capability to tackle diverse cutting tasks, it instantly becomes the go-to tool, regardless of the kitchen task at hand.
To truly gauge its performance, I decided to take it for a 'test ride' during my Sunday dinner preparation. Starting with chopping vegetables, the knife glided smoothly through a rainbow of bell peppers, tomatoes, and onions. When I transitioned to cutting through a chunk of beef, it maintained its impeccable performance, leaving me highly impressed.
Specialized Tools for Various Tasks
However, when it came to peeling and trimming tasks, the 3.5" paring knife was my preferred choice. Its size and design catered better to these more delicate tasks, adding a layer of precision that wasn't necessarily needed for larger chopping duties.
The set was completed with a 6" utility knife, which took charge of those kitchen tasks that didn't warrant the 'big guns', such as slicing through softer fruits and cheeses.
Quality and Design
Each knife in the Shun Classic 3-Piece Starter Set is crafted from Shun's proprietary VG-MAX steel, which is renowned for exceptional edge retention. To enhance these qualities, the core is clad with Damascus stainless steel, giving the knives a beautiful layered pattern while also providing additional resilience.
Boasting a full-tang design, these knives provide an excellent balance and control, a crucial attribute I noticed while maneuvering through different food items. This design also enhances the overall durability, reassuring me of the knife's longevity. True to Shun's signature style, the handles are made from pakkawood, blending functionality with a traditional aesthetic.
Pros
High-quality VG-MAX core steel
Aesthetically pleasing design
Well-balanced, offering easy control
Durable construction
Ideal for beginners
Cons
The price might be steep for some buyers
Conclusion
In summary, the Shun Classic 3-Piece Starter Set impresses with its combination of high quality, aesthetic appeal, and functional versatility. While the price might seem steep, the investment pays off with each knife's performance, longevity, and the overall enhancement they bring to the cooking experience. For those starting their culinary journey or professionals who need a reliable, compact set, these knives are undoubtedly worth considering.
7. Shun Classic 7-Inch Santoku Knife
Venturing into the realm of Shun's Classic line, I had the pleasure of testing out the 7-inch Santoku knife, a standout example of the versatility and power embedded within these tools. As a kitchen aficionado, I've found that a great Santoku knife can be an absolute game-changer in your culinary endeavors. This knife certainly didn't disappoint.
The Blade: A Blend of Beauty and Strength
The heart of the Shun Classic 7″ Santoku knife is the high-quality VG-MAX steel core, renowned for its edge retention. The VG-MAX core is enrobed in 34 layers of Damascus steel, enhancing the knife's performance and adding a beautiful wave-like pattern to the blade. This blend not only creates a visually striking design but also lends the blade a substantial toughness and rust resistance.
This blade, with a Rockwell hardness rating of 60, places among the most resilient and sharpest in the culinary world. The high carbon content increases strength and durability while the cobalt, molybdenum, and vanadium improve overall strength and impact resistance. Tungsten is added to the mix for enhanced sharpness.
During a particularly challenging dinner prep involving butternut squash, I was able to truly appreciate the knife's performance. The sharpness and durability of the blade made quick work of the hard squash, turning a usually daunting task into a breeze.
Balance and Handling
The Santoku's full-tang design ensures a balanced feel and optimal control when handling. I could apply considerable pressure during my testing without fearing any breakage. The D-shaped pakkawood handle is a notable feature; its moisture-resistant properties making it a robust and comfortable grip, even during long food preparation sessions.
Pros
Exceptional quality and craftsmanship
Versatility for a variety of kitchen tasks
Comfortable and easy to handle
Aesthetically striking design
Remarkably strong, sharp, and durable
Cons
Some might find it overpriced
Conclusion
In conclusion, the Shun Classic 7-inch Santoku Knife showcases a seamless marriage of aesthetics, functionality, and quality. While the price may seem steep to some, I view it as an investment into an exceptional culinary tool that enhances the joy of cooking. For its versatility, impressive sharpness, and the ease it brings to food preparation, I highly recommend it to anyone passionate about their culinary journey.
Which Knife Makes the Best Choice?
As this Shun knives review is coming to an end, I can genuinely say that every knife tested managed to impress me. While there's always something that sets one knife apart from the other, I believe that you won't be sorry regardless of the choice you make.
This means that the three things you need to consider before making a decision are your own preferences, expectations, and budget. I hope you make the right choice!
To find out more about kitchen knives have a look at my best Miyabi knives guide or best Nakiri knife article.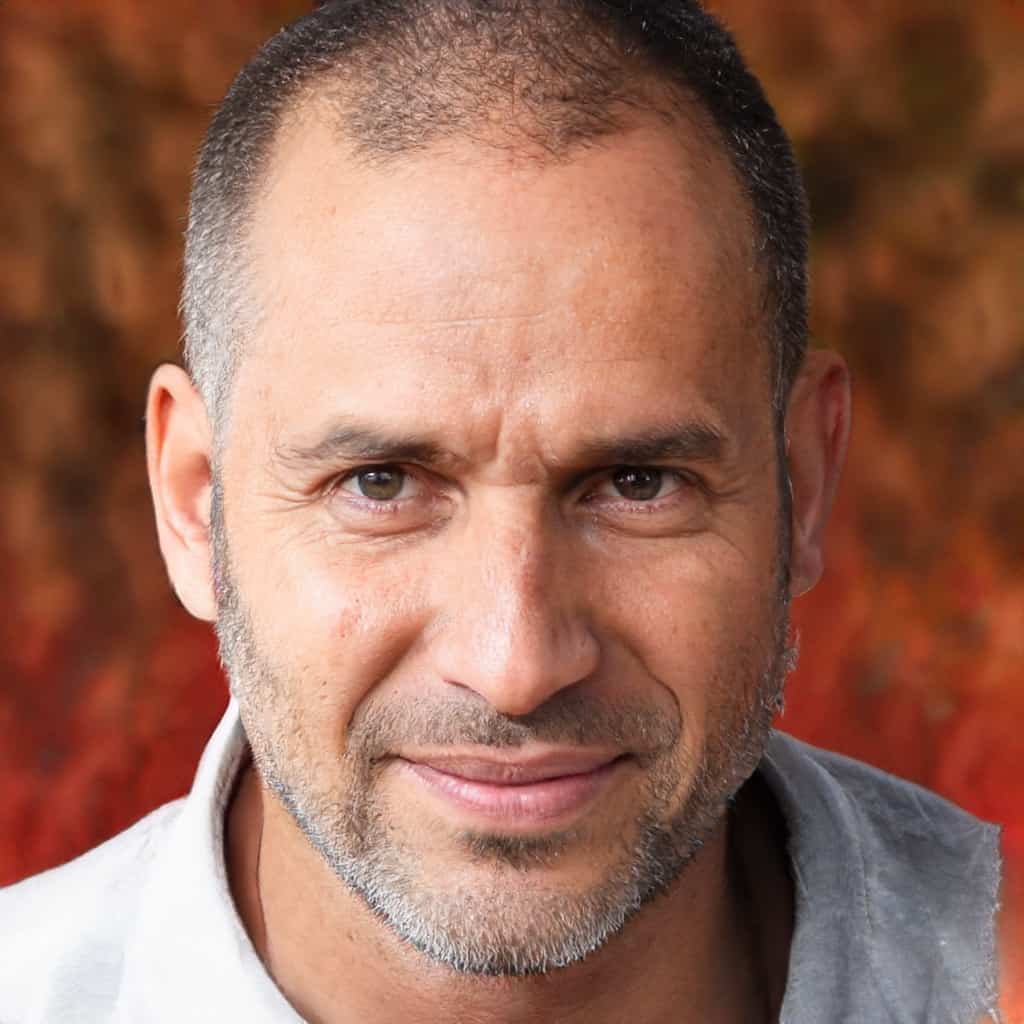 Gary Portman is the founder and main author of Knivesadvice.com. With his extensive knowledge and experience, he is committed to assisting people in choosing the perfect knife for their needs. Through his articles, Gary shares valuable insights on various aspects of knives. With his expertise, readers can make informed decisions and find a knife that is tailored to their preferences and requirements. You can find more info about Gary here.