Even if you have little to no knowledge about knife manufacturers, you've certainly heard of Shun. If you've seen some of their knives, then you probably know what the fuss is all about! Working towards producing the perfect knife for more than 100 years, Shun today enjoys a great reputation. Due to the quality, performance, and design of their knives, their customer base is growing daily. Regardless of the fact that they produce Japanese-style knives, their products are adored by Western chefs as well.
In this Shun knives review, we took a swing at 7 of the best Shun knives. After thoroughly testing them, here's what we discovered about them!
If you are interested you can check our review on the best Cutco knives.
The 7 Best Shun Knives Reviewed
---
1. Shun Classic 6-inch Chef's Knife
Like every chef's knife we got to test so far, the Shun Classic 6" chef's knife is an all-purpose knife, able to handle a variety of kitchen tasks. While we generally prefer 8" knives, this particular knife proves that bigger isn't always better!
The material used for the blade is the well-known VG-MAX steel. The VG-MAX steel is a new and improved version of the VG10 steel that many knife manufactures use today. Although it looks small, due to the properties of the steel, this knife packs serious strength. This is mostly because of the added carbon in the steel.
The increased levels of chromium protect against wear and corrosion. Molybdenum and cobalt add up to the overall strength. Of course, vanadium plays its part at improving the impact resistance thus enhancing the cutting performance of the knife. To ensure extremely sharp and fine edge, there's added tungsten in the steel formula.
The VG-MAX core is clad with 34 Damascus stainless steel layers on both sides. Aside from giving the knife an impressive exterior, the Damascus steel makes the knife sharper, more durable and corrosion resistant. It also provides additional stain resistance.
We found it extremely useful when we were transporting chopped ingredients from a cutting board to a pan. Since it is smaller in size but it has enough blade-surface, it is among the easiest blades to control. Thanks to the 16 degree angle, it is as sharp as they come, ready to cut all kinds of food.
The handle is made of pakkawood, a material widely used for knife blades. It is D-shaped for increased comfort, making it inclusive for both right and left-handed users. The pakkawood is infused with resin for increased durability, stain and moisture resistance.
Pros
High-quality VG-MAX steel
Strong and durable
Easy to control
Light-weighted
Damascus pattern
Sharp
D-shaped pakkawood handle
Cons
If not cared for properly it tends to chip
If you want to learn more about Shun, check our article about how to sharpen Shun knives or Wusthof vs Shun comparison.
2. Shun Premier 8-inch Chef's Knife
Crafted with tradition in mind, Shun Premier 8" chef's knife is made using the ancient Kasumi knife making style. If sports a 'misty' look, making the surface of the blade seem and feel smoother and softer. The Kasumi method is responsible for the knife's extremely sharp edge that's also easy to sharpen. In addition, the cavities on the blade produced by the tsuchime finish reduce drag and enable easy release of food from the blade.
Shun Premier 8" chef's knife has a VG-MAX core. In short, the VG-MAX steel gives the blade incredible strength and durability. Moreover, it protects against rust, stains and corrosion. The edge is extremely sharp due to the increased tungsten levels. Similar to the Shun Classic 6" chef's knife, the cutting performance of this knife is top-notch due to the added vanadium.
The VG-Max steel is hardened to 60-61 on the Rockwell Hardness Scale. Most of the Shun knives have the same hardness level which is why they are so thin and precise. Of course, it makes them extremely strong and tough as well.
Above the VG-MAX core there are 34 layers of high-carbon stainless steel on each side. These layers maximize the knife's stability and strength, as well as making it more stain resistant. For better balance, Shun gave the Premier 8" chef's knife a full-tang design. Aside from feeling like an extension to your arm, the handle can put up with a lot of force and leverage.
Shun chose engineered pakkawood for this model as well. This material is moisture resistant, durable, and strong. Another thing that caught our attention is the glossy finish of the handle. This is achieved by altering the pakkawood through sanding and polishing.
Pros
VG-MAX steel with Damascus layers
Strong and durable
Versatile
Pakkawood handle
Striking design
Comfortable
Cons
3. Shun Sora 8" Chef's Knife
Next on the list we have the one and only Shun Sora 8" chef's knife. Although it boasts almost the same properties as its cousins from other Shun lines, the Sora 8" chef's knife is the most affordable option.
This is possibly because the core is made of VG10 steel instead of the above mentioned VG-MAX. Regardless, this steel is famed among knife manufacturers and users both as it certainly packs a punch. One possible advantage of VG10 over VG-MAX core is the fact that the blades made of it are thinner. This means that it is also sharper while keeping its stiffness.
The VG10 cutting core is surrounded by high-quality stainless steel. This combination of steels prevents rusting and corrosion unlike any other. Sora 8" chef's knife is made using Shun's proprietary Composite Blade technology. This technology brings together a VG10 san mai cutting edge with a Japanese 420J stainless steel upper.
San mai is an ancient, samurai sword-making technique where the hard steel core is pressed between two layers or softer steel. The san mai cutting edge allows superior stain and corrosion resistance . The polished 420J upper gives brilliant shine, and to further increase the blade's appearance, there's a beautiful wave pattern along the top edge. Unfortunately, there are no cavities or hollow grounds on the surface of the blade. Nonetheless, the food slips right off the knife effortlessly.
The handle is made of plastic and has a solid non-slip surface. Truth be told, we prefer wooden handles – or at least handles that feel as they're made from wood. Since it features only one rivet, chances are it will get loose with constant use. Considering the low price-tag, this is a drawback we're willing to turn a blind eye to.
Pros
Extremely lightweight
Made with Composite Blade technology
High-quality steel
San mai cutting edge
Budget-friendly
Cons
4. Shun Classic 6-piece Slim Knife Block Set
As we were genuinely impressed by the Shun Classic 6" chef's knife, we decided it's about time to up our game and check out a few more products from the Classic line. That's how we ended up testing the Shun Classic 6-piece slim knife block set.
At first glance, it looks like any other knife block set. It comes in a 6-slot slim design dark wood knife block that you're either going to love or hate. Although we've seen more appealing sets, the quality of the elements it consists of is unmatched.
Included in this knife block set are a 3.5" paring knife, a 7" santoku knife, and an 8" chef's knife. You'll also get Shun multi-purpose kitchen shears and 9" combination honing steel. Given the quality and extraordinary performance, we wish we ordered a bigger set!
Our favorite, the 8" chef's knife, boast the same properties as its 6" brother. It can handle heavy-duty kitchen tasks with ease, making it a mighty ally in chopping, slicing, and dicing of all kinds of food.
The 3.5" paring knife didn't let us down either, whether we were peeling apples, removing seeds, or even when de-veining shellfish. The 7" santoku knife is very similar to the chef's knife as it is extremely versatile. However, although it cuts the thinnest slices of food, we wouldn't recommend using it when chopping large meat bones. For easy kitchen tasks like cutting herbs, you can rely on the kitchen shears. Included in the set is a combination honing steel.
Every knife in the set is made of VG-MAX cutting core with 34 layers of stainless steel on each side. The handles are made of engineered pakkawood which is incredibly strong, durable and moisture resistant. For added comfort, the handles are D-shaped.
Pros
Elements made of high-quality VG-MAX steel
Covers a wide array of kitchen tasks
Strong and durable
Comes with combination honing steel
Cons
Expensive
Knife block design
5. Shun Premier 7-inch Santoku Knife
For those less informed, the word 'santoku' translates to 'three virtues'. There are different opinions on what the translation refers to. Some say that it relates to three types of food: vegetables, poultry, and fish. Others state that it relates to three kinds of cuts: chopping, slicing, and mincing. When it comes to the Shun Premier 7" santoku knife, we'd say it excels at chopping, slicing, and mincing of vegetables, poultry, and fish, therefore covering all ground!
The Premier 7" santoku knife is made of VG-MAX super steel with 34 layers of stainless Damascus cladding on each side. As you know by now, the VG-MAX is considered to be high-end steel when it comes to blade quality. The VG-MAX cutting core takes and holds a precision edge. The Damascus layers support the core while providing stain resistance.
The VG-MAX steel is hardened to 60-61 on the Rockwell Hardness Scale. At 60+ HCR, it is extremely thin and precise. Of course, it packs great strength and durability as well. It features double-bevel blade angle of 16 degrees on each side.
As the other knives from the Premium line, the 7" santoku knife is hand-hammered using the tsuchime technique. The tsuchime finish reduces drag when cutting, therefore allowing food to slip off the blade right away.
Due to the slight belly curve, it can handle variety of kitchen tasks effortlessly which is why it's very similar to a standard chef's knife. When compared to the Shun Premier 8" chef's knife, it feels lighter and it's more agile.
The contoured pakkawood handle adds to the overall charm of the knife. It feels like an extension to your arm as it is comfortable to hold and easy to grip. We especially liked the embossed end cap that enhances the knife's beauty and adds balance.
Pros
High-quality
Versatile
Light
Beautiful design
Comfortable handle
Cons
If you are interested in our other reviews have a look at best sushi knife review or Nakiri knife vs Usuba knife comparison.
6. Shun Classic 3-Piece Starter Set
If you don't have a lot of storage space, this Shun Classic starter set is the right choice for you. Although it comes with only three knives, it is a mighty partner to have in the kitchen. As the name itself suggest, even if you are an amateur in the kitchen, the starter set will serve you well on your journey to becoming an expert.
The highlight of this set is the Shun Classic 6" chef's knife. The knife is among the bestsellers on the chef's knives market, equally adored by amateurs and professionals both. Since it can handle all kinds of cutting, it's the go-to knife regardless of the task at hand.
While we were fully convinced that it delivers everything that we expected, we couldn't resist giving it a 'test ride'. We started off easy with chopping some vegetables, and needless to say, we were impressed. When faced with cutting meat, it showed impeccable performance once again.
However, we reached for the 3.5" paring knife for peeling and trimming as its size is better for small tasks. To complete the set, you'll also get a 6" utility knife. It handles all those kitchen tasks that don't require you to pull out the big guns like the chef's knife.
Every knife in the Shun Classic 3-piece starter set is made of the highly praised, proprietary VG-MAX steel. The VG-MAX steel provides incredible edge retention, but to make things better, the core is clad with Damascus stainless steel.
The knives feature a full-tang design, meaning they provide with just enough balance and control. Since full-tang knives aren't prone to breaking, it also increases the knife's durability. As expected, the handles are made of pakkawood.
Pros
High-quality core steel
Beautiful design
Well-balanced and easy to control
Durable
Beginner-friendly
Cons
7. Shun Classic 7-Inch Santoku Knife
Another knife from the Classis line, the 7" Santoku knife is an example of what these knives are capable of. It has all the unique attributes that a santoku knife is supposed to have, and then some.
Since it belongs to the Classic line, the 7" santoku knife also comes with a high-quality VG-MAX steel core. Above it, there are 34 layers of Damascus steel that further increase the potential of this knife. Let's talk about its properties.
Due to the proprietary VG-MAX steel, the blade is known to hold its edge for quite a while. Thanks to the added carbon in the steel, the knife comes with improved strength and durability. In addition, the added cobalt and molybdenum only make the blade stronger, while the vanadium improves the impact resistance. The enhanced sharpness of the knife comes from increased tungsten levels. The Damascus appearance is not only pleasant to look at but it also protects against rust.
At Rockwell hardness of 60, it is among the strongest and sharpest knives out there. It is hand-sharpened to an angle of 16 degrees on each side. We noticed that it is as easy to use as a chef's knife. This is probably because of the slight belly curve that allows the chef to easily rock the blade.
Thanks to the full-tang design, the Shun Classic 7" chef's knife is extremely balanced and easy to control. It's highly unlikely to break too, even when faced with increased hand pressure. The D-shaped handle is made of pakkawood, known for its moisture resistance properties.
Pros
Great quality
Versatile
Easy to use
Striking design
Strong, sharp, and durable
Cons
Which Knife Makes the Best Choice?
As this Shun knives review is coming to an end, we can genuinely say that every knife managed to impress us. While there's always something that sets one knife apart from the other, we believe that you won't be sorry regardless of the choice you make.
This means that the three things you need to consider before making a decision are your own preferences, expectations, and budget. We hope you make the right choice!
To find out more about kitchen knives have a look at our best Miyabi knives guide or best Nakiri knife article.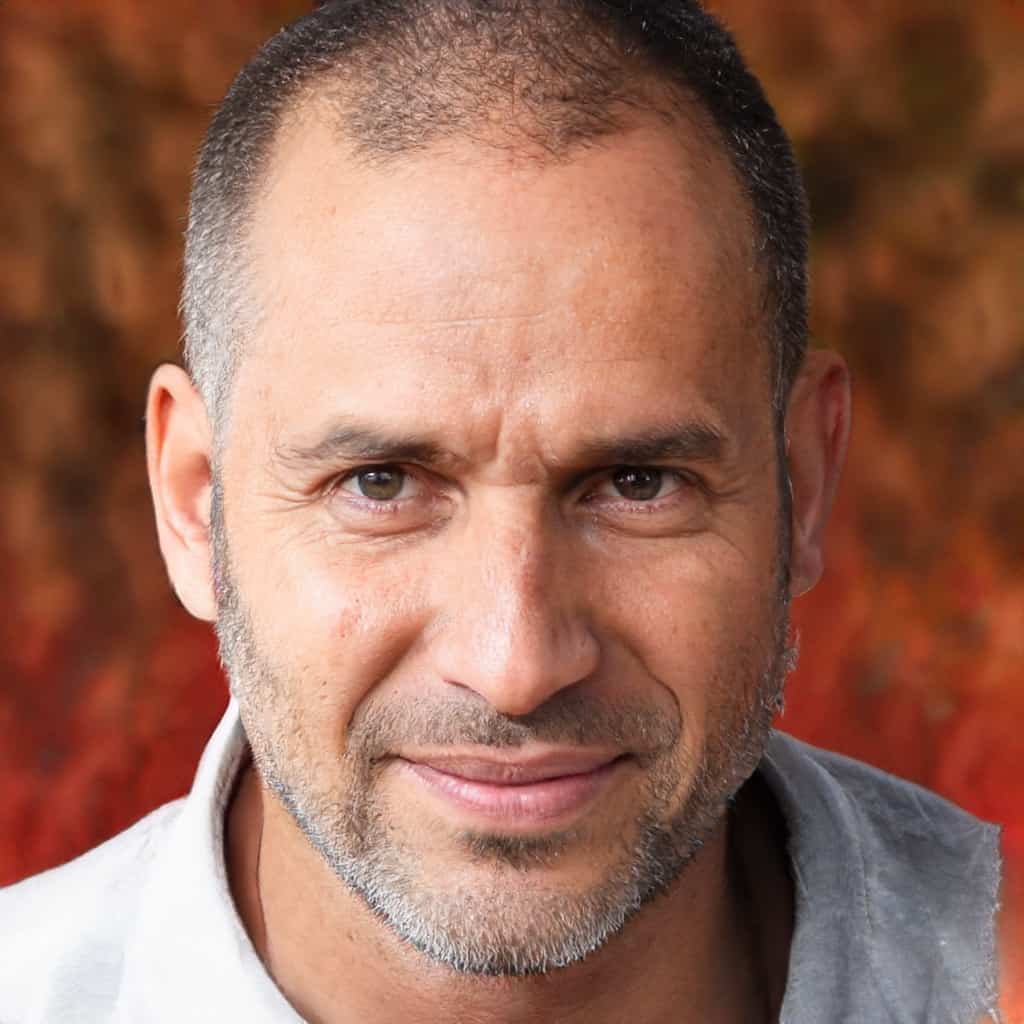 Gary Portman is the founder and main author of knivesadvice.com Using the knowledge he has gained through the years, he aims to help people choose the best knife based on their needs. You can find more info about Gary here.