Making a choice in a chef's knife can be a very difficult task. They come in so many different shapes and sizes that you just cannot decide which one to get. In this review, we will be taking a look at two of the best Japanese chef's knives there are out there, the Nakiri and the Usuba knife. They might seem similar to you at first sight, but taking a deeper look into how they are made and how they are used, they do a very different job from one another. How does a Nakiri Knife compare VS Usuba, though?
We will also look at the similarities and differences of the knives to give you a better picture of them and what you should use them for.
---
The Similarities
Length: The length of the blade on these knives is just enough to cut almost every vegetable
Extreme sharpness: The sharpness of the blade lets you cut through vegetables and meats without damaging or squishing them.
Nakiri Knife
You cannot help but notice that the Nakiri knife has a really basic design – it looks as simple as possible. But this doesn't prevent it from being a high-quality knife. It has great performance, and what we loved about it is that it is quite diverse.
In translation – its name means leaf and cutting, so you know exactly how powerful the knife is. We tried using it for cutting fruits and vegetables, and we noticed that regardless of how mushy the tomatoes are, the knife was really precise and sharp without having to use too much strength, and it kept on cutting thin slices.
The blade, in general, has a flat edge, but it is also pretty tall at the same time. You won't need to use the rocking movement to cut fruits and vegetables. Also, unlike other knives that require to use your knuckles to ensure seamless cutting, this knife is pretty tall, so you won't have to do that either.
In terms of who and how they can use it, we'd suggest this knife to both beginners and advanced chefs. It has a double-beveled blade, which is one of the most beginner-friendly types of blades, and it is quite light too. The metal blade is also thinner compared to the Usuba.
Pros
Easy to sharpen
Beginner-friendly
Lightweight
Ambidextrous use
Cons
A bit hard for maintenance
If you are interested in our other articles have a look at the comparison between Shun and Miyabi or review about How to Sharpen Shun Knives. 
---
Usuba Knife
The Usuba knife is a really reliable, professional-grade knife. It has impeccable performance for all sorts of kitchen cooking tasks. It is initially created for cutting fruits and vegetables, but it can cut meat nicely too. We loved that the knife is incredibly thin (thus the name Usuba).
Unlike the Nakiri knife, which is ambidextrous, you can choose from the right or left-handed version of this knife. It is a thoughtful feature, but then again, if two partners cook and they have different dominant hands, they would need two knives.
In terms of comfort, this is absolutely one of the most comfortable ergonomic handles that has ever touched our hands. Although it was a bit hard if you had to cut down vegetables for longer periods of time, that will only be a problem for those who don't have the habit of doing so.
Pros
Single-beveled knife
Precise edge
Long blade
Professional-grade knife
Cons
If you are interested to read more of our articles you can check our Best Sushi Knife Review or Best Knives for Cutting Meat Review.
---
Nakiri Knife VS Usuba – The Final Verdict
Based on the most popular opinions of why a knife-like both of this would be helpful, we've compiled a list of their greatest benefits
An all-around knife
The Nakiri knife is a great knife if you are planning to cut vegetables that you use every day. Its design makes making soups or salads just amazing.
High-end blade for decorative work
If you are looking for a knife that will help you get those beautiful decorations on your dish, then the Usuba knife is the wiser choice for you. Used by many of the best Japanese chefs to decorate their most amazing dishes. It is a professional-grade knife with impeccable precision that can improve your whole cutting game.
Blade sharpening
Sharpening the Usuba knife can be a difficult task. Experience and practice is mandatory to sharpen a knife such as this. That's why taking it to a professional is a great idea, especially if you don't have any experience in sharpening knives; however, this is going to hurt your wallet a bit. So, if you really hate sharpening knives and you want to avoid this at all costs, go for the Nakiri – it is much easier in terms of that.
Weight of the knife
If you feel more comfortable using a heavier blade, then the Usuba knife will be better for you. However, it cannot do some tasks that the Nakiri knife can do. The Nakiri weights less in general, and if you feel more comfortable using a lighter knife for your cutting, the Nakiri is the perfect choice for you.
---
Summing it all up
Both the Nakiri and the Usuba are great knives, and they have the same purpose – slicing and cutting vegetables. And, they succeed at what they do. However, if you are a beginner, we'd definitely recommend the Nakiri knife as it is more budget-friendly and, eventually, easier to control. However, if you really know your way around kitchen and vegetable decorations, you'll enjoy working with the Usuba knife – it is of professional quality, and it won't fail you. Also, if you are a pro, you already have the motivation to pay the extra price for the extra precision and quality.
So, we hope that we've helped you pick the best knife for you, and settled the Nakiri knife VS Usuba Knife debate. Whichever you pick, you won't be sorry. However, it is important to make a choice based on your preferences and abilities. Otherwise, you might not be happy with your purchase.
You may also want to learn what the difference between a Santoku and a Chef's knife is.
To find out more about kitchen knives have a look at our reviews of best Bokashi Knives or Trimming Meat Knives.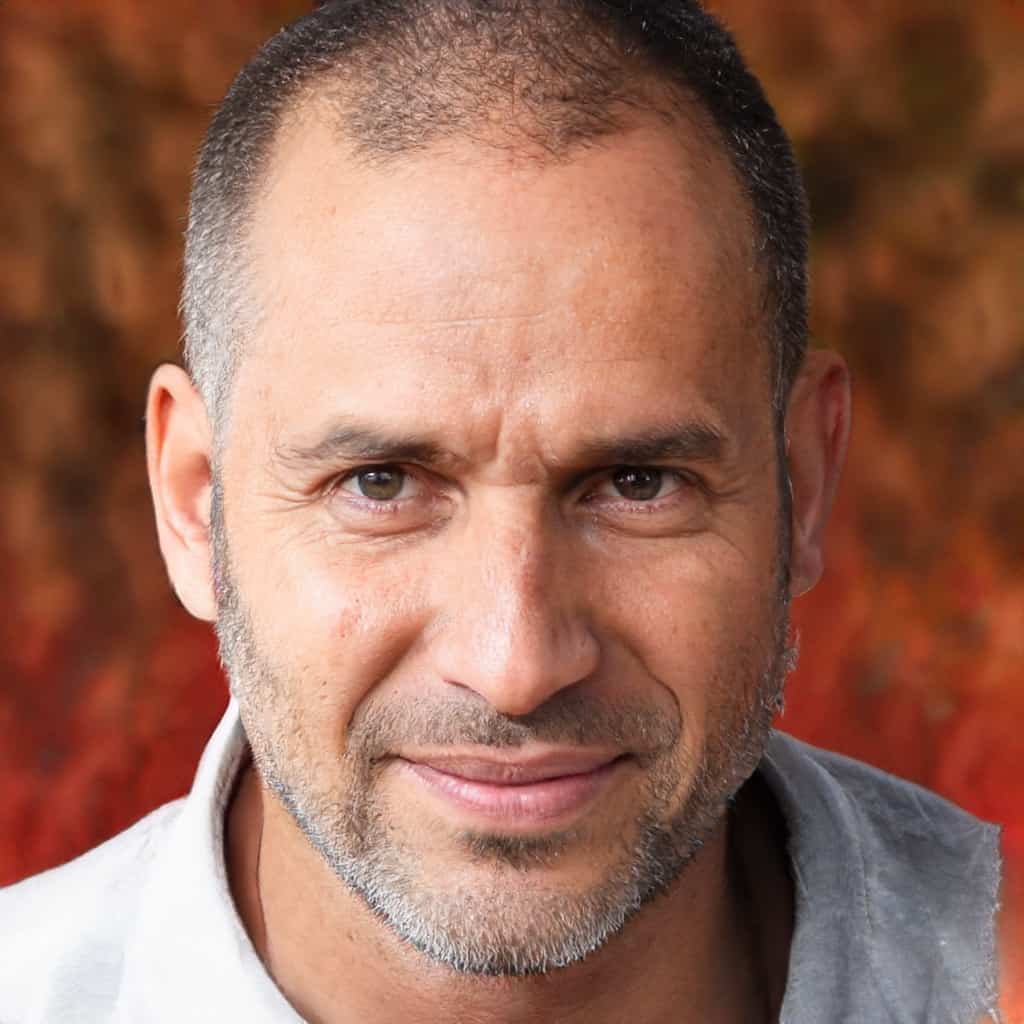 Gary Portman is the founder and main author of Knivesadvice.com. With his extensive knowledge and experience, he is committed to assisting people in choosing the perfect knife for their needs. Through his articles, Gary shares valuable insights on various aspects of knives. With his expertise, readers can make informed decisions and find a knife that is tailored to their preferences and requirements. You can find more info about Gary here.