Some of the best knife manufacturing companies in the world are based in Japan. But finding out which knife brand is worth your time and money can be tricky if you haven't used their blades before. Today, let's take a look at two competing knife manufacturers – Shun and Miyabi – and see how they compare in a head-to-head matchup.
---
Shun
Shun Cutlery is a company over 100 years old, and they are arguably the biggest Japanese cutlery manufacturer and provider in the region (if not the entire country). Most of their blades come with an iconic aesthetic that distinguishes Shun knives from the competition pretty easily, and each blade is handmade by Shun artisans. Some of the techniques used to make each blade are even reminiscent of the same methods you might use to create a Japanese sword!
One advantage that both Shun and Miyabi share is that both can claim that their knives are genuine Japanese blades. To be an actual Japanese knife, the tool has to be made using Japanese methods and in Japan. Both companies are centered in Seki City, a place renowned for its top-tier knife makers for hundreds of years.
---
Miyabi
Miyabi is a much more recent company, although they've quickly become one of the main competitors to Shun's relative market domination. They're controlled by the German knife manufacturing company Zwilling J.A. Henckels, who founded the company in 2004. As a result, their knife manufacturing methods combine Japanese craftsmanship with German engineering know-how for fantastic quality all around.
Most of their knives take about 42 days from start to finish before they are ready to be shipped in over 100 individual steps. While not all of their knives are made by hand (in fact, the company is open about how they use and laser control systems to ensure fine edges for each of their blades), their quality is ultimately indisputable.
Now let's take a look at both companies in a more head-to-head fashion.
---
Shun vs Miyabi – Chef's Knives
---
Chef's knives are some of the staple blades you can expect in a kitchen. They handle a variety of needs, from slicing to dicing to chopping, and can be used for most food items aside from specialty things like fish. As such, anyone looking to complete a knife set will need an excellent chef knife to start.
1. Shun Classic 8" Chef's Knife
This blade is made with a particular type of steel and manufacturing method; it combines extra tungsten and chromium to provide an even sharper edge and better corrosion resistance. The formula is also bolstered by carbon for durability and additional cobalt for strength. While all this results in fantastic practical applications, it also creates an interesting aesthetic pattern on the blade surface itself.
The handle is similarly aesthetically attractive, made of ebony PakkaWood. This hardwood is infused with a particular resin that gives it a water-resistant finish. As such, you should be able to use this knife without worrying about it slipping in your fingers or degrading in quality over time, even if you use it in a moist environment.
The blade sharpness is pretty good over the long-term, particularly if you maintain good honing practices. The blade is made of 34 layers of stainless steel for 69 layers in total, so even with regular sharpening, the edge should be retained for a long time to come. You can also get this knife in lengths between 6 inches and 10 inches.
---
2. Miyabi Kaizen Chef's Knife
This chef knife is an excellent competitor to the above. It features a remarkably thin profile and still has 65 layers for its blade to provide excellent durability and a great cutting edge over the long-term. It's actually sharper than the Shun blade, with the judge having a 9.5 to 12° angle. It's ideal for slicing through meat or other tough food items without much trouble.
It also comes with a thin but aesthetically pleasing handle. The linen pattern is truly remarkable and makes the D-shape style even cooler to look at. The handle isn't the most ergonomic we've seen but it's still a good fit for most sizes of hands. The texture is wood-like rather than actual wood, but this does provide it with slip-resistance.
Summary
Ultimately, the Miyabi is a slightly better pick due to its sharper edge and thinner profile. Despite being a thinner blade, it's not any noticeably less durable than the Shun model. The Shun model does have a slight advantage in that its handle is actually made of wood, but this is a mostly aesthetic benefit rather than a practical one. Additionally, the asking prices are so similar that they shouldn't matter for most comparisons.
If you're looking for a cheaper chef's knives, you can always consult with our list of the best chef knives under $100.
---
Shun vs Miyabi – Nakiri Knives
---
These knives are of a Japanese style and are primarily used for chopping vegetables. They normally feature squared-off tips and a straight blade edge, allowing you to push all the way to a cutting board without having to horizontally push or pull the blade. Being Japanese companies, both Shun and Miyabi ought to be able to produce good products for us to compare.
1. Shun Premier Nakiri Knife
This blade is 5.5 inches in length and is extremely thin, making it ideal for cutting larger small vegetables like. The steel is layered in the Damascus style, allowing you to strike a cutting board regularly without damaging the blade integrity or harming the edge too much. The blade also benefits from a hand-hammered finish; this creates small pockets that can reduce drag whenever you are cutting through lots of vegetables or products.
It also comes with another PakkaWood handle that can resist moisture damage and that's extremely comfortable to hold. If it's naturally into the palm of your hand regardless of your exact grip style. Furthermore, the knife benefits from an embossed endcap and a brass ring, which provide better aesthetics and excellent balance.
If you want to learn more about Shun you can check our Shun knives review or Shun vs Wusthof comparison.
---
2. Miyabi Mizu SG2 Nakiri Knife
This knife is a little longer than the last at 6.5 inches, which may make it a little better for chopping through multiple vegetables at once. It also benefits from a Damascus layering steel design, providing it with exceptional durability and a great edge. The hammered stainless steel finish gives it the same drive reducing benefit we mentioned above, but it's also been ice-hardened which can maximize the cutting property of the steel.
It's actually a little sharper than the Shun blade as well, with each edge between 9 and 12° depending on the exact model. The D-shaped handle returns with its water resistance and wood-like texture. It comes with a metal endcap that increases the balance of the blade as a whole, which is nice given its extra length.
Summary
The Miyabi blade is significantly more expensive than the Shun variety, which is likely because of its extended length and its extra sharpness. Again, Shun beats Miyabi vary slightly in terms of pure aesthetics, although the Miyabi blade will likely be a favorite for chefs that want super sharp knives that can cut through almost anything without much pressure. We give this one to Miyabi as well overall, though more budget-minded shoppers might prefer the Shun knife; it's still excellent even if it isn't quite as sharp.
---
Shun vs Miyabi – Paring Knives
---
Paring knives are typically used for precision cutting tasks, like if you need to slice or dice fruit or other soft materials. They usually have very thin blades and tapered edges to allow you to pierce thick fruit or food skins with ease.
1. Shun Classic Paring Knife
At 3.5 inches, this paring knife is the perfect size to afford you complete control and precision maneuvering whenever you need to peel or pit fruits and vegetables. It has a V-shaped ebony wooden handle for aesthetic beauty and for excellent ergonomic comfort. But it also has a bead-blasted blade surface, which highlights the flowing pattern of the layered steel.
The blade retains its edge over the long-term thanks to the special steel formula used in its construction. It's also very hard compared to most other paring knives on the market, composed of 34 layers of stainless steel on each side. It features cladding support for the cutting core and possesses excellent stain and corrosion resistance. Thus, this paring knife should capably cut for a very long time and look great all the while.
You might also be interested in our Shun vs. Dalstrong comparison.
2. Miyabi Mizu SG2 Paring Knife
Miyabi's competing paring knife is also excellent. It's the same size and has a Damascus style stainless steel blade with a textured finish; the metal almost looks like water when the light hits it correctly. It's particularly durable and uses special ice-hardening processes to maximize its edge efficiency and long-term durability.
Like with most blades, it's slightly sharper than what Shun offers. This does make it a little more efficient when peeling fruit or when handling other delicate cutting tasks. The black handle is comfortable to use and extremely well-balanced; the small size means that the handle shape offers you excellent control.
Summary
Once again, Miyabi's knife sharpness is simply better than Shun's. This being said, Shun's blade is a little more long-lasting and is more affordable. This may make their blade a better choice depending on your kitchen needs. For instance, anyone looking for a paring knife that they plan to use almost every night might actually want to go with Shun given the lower asking price and the likelihood that it won't lose its edge over time as drastically as the Miyabi blade might.
Then again, chefs looking for a particularly elegant knife set with top-tier sharpness will want to go with the Miyabi. We'd call this one a toss-up based on what you're looking for.
---
Final Verdict: Which Is Better?
The trend is clear from where we're sitting. Miyabi's blades tend to be very slightly better in terms of overall quality and blade sharpness than what Shun normally offers. However, this is a slightly more complex comparison for a few more reasons.
For one, Shun blades often have better aesthetics, especially because their knife handles are actually made of wood and feature a special resin that makes them resistant to water damage. While Miyabi blade handles are also resistant to water damage and provide you with slip resistance, the lack of genuine wood lowers their value a bit. It also means their synthetic material might eventually look a little worse for wear the more you use them.
This ties into the other advantage that Shun has: durability. Their blades are usually a bit bigger than what Miyabi offers, so they have a better chance of lasting for multiple years on end even with heavy use. To make things even better for Shun, their blades are often more affordable than Miyabi's direct competitors.
So in the end, it really depends on what you're looking for. Miyabi is clearly a choice if you want the sharpest and most precise knife for the category you're seeking to fill. But Shun is still an excellent company and well worth your time and money if you're more interested in long-term durability and aesthetics.
If you are interested in more of our kitchen knives articles you can check Dalstrong vs Shun knives comparison or Miyabi knives review.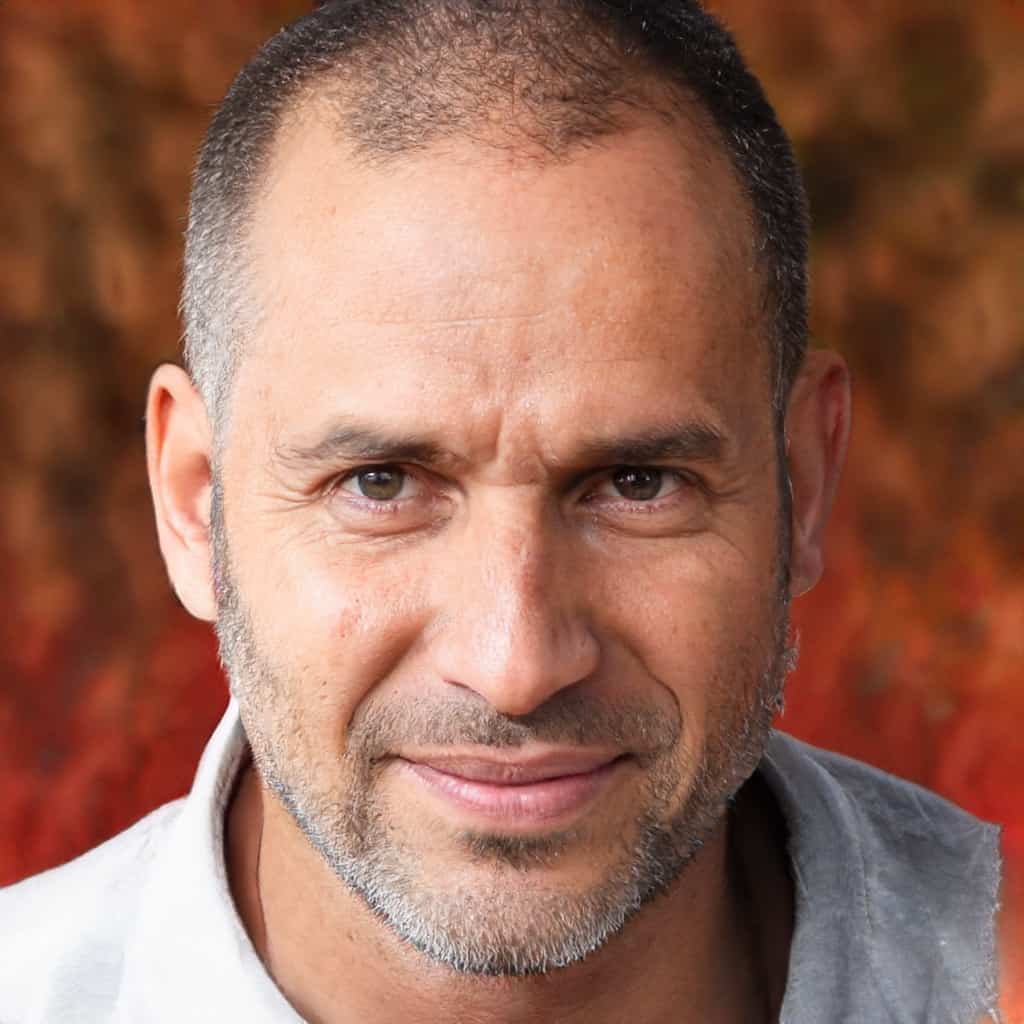 Gary Portman is the founder and main author of Knivesadvice.com. With his extensive knowledge and experience, he is committed to assisting people in choosing the perfect knife for their needs. Through his articles, Gary shares valuable insights on various aspects of knives. With his expertise, readers can make informed decisions and find a knife that is tailored to their preferences and requirements. You can find more info about Gary here.