As you will learn on this Cutco knives review, getting a pair of knives to suit the need in your kitchen nowadays can be a little troubling. The sheer amount of options you currently have on the market are too much for one person to review and learn about. Everyone's opinion in knives are different so if someone does not like a pair of knives doesn't mean that another person will have a bad experience with them.
But here in this review we will try to review the knives made by Cutco. We will look at things like: materials used in making the knives, quality of the materials, reviews from customers and we will make a list from couple of knives that are made by Cutco that we think are good enough to recommend to people.
---
Cutco and Their Rise to Fame
Cutco is a company that has been around for quite some time now. Starting their company in 1949, they didn't have much recognition back then. The rise to fame for Cutco wasn't done in the easy way, first they started selling and marketing their product from people that had to go door to door. Cutco had a lot of time to make different tools, not just for the kitchen, but they also made pocket knives, tools to help gardening and of course chef knives. Considering that there have been almost 70 years of Cutco's existence, until now they have made over 100 different tools to help people in their kitchen.
A topic that is also worth mentioning in this section is that throughout the existence of Cutco, buying their products always comes with a lifetime warranty which can be a big game changer for a lot of people. Cutco will always help you out and sharpen or replace a piece of cutlery that is damaged or doesn't satisfy their promises.
To find out more about kitchen knives have a look at our Zwilling vs Wusthof comparison or review on fillet knives for saltwater fish.
---
A List of Some Cutco Knives / Knife Sets
Knowing the history behind Cutco and how they started small and got big overtime. Let's actually take a look at some product that they offer us.
---
1. The Cutco 7-5/8 inch Petite Chef Knife
Let's start off with a classic Cutco chef knife since they are the most common ones in the kitchens.
This Cutco chef knife might not be for everyone. It is a fairly small kitchen knife that is made for cutting different types of vegetables and meat. A pro of this chef knife is that it is made both for left handed and right handed people.
The full-tang stainless steel blade on this knife ensures stability and good grip. Many people consider this shape and size to be perfect for their kitchen work. The length of the blade on this knife can also be used to do very delicate work on top of the usual cutting.
Having such a small sized blade, it is quite heavy which means that your hand doesn't need to do much work when cutting.
The edge on this blade is amazing. Reviews show that after years and years of use the edge on the blade of this knife does not get dulled much. Of course, using any knife to cut product on a steel or wooden surface will eventually dull the blade but you shouldn't be worried since this Cutco chef's knife can easily be sharpened at home even if you do not have much experience in sharpening knives.
As we said, everything can happen and if your Cutco chef's knife gets dull or damaged even if it is the user's fault, sending the knife back to Cutco will result in the knife's sharpening, repair or even getting a replacement for your knife while having to pay absolutely nothing.
Pros
Can be used by both left handed and right handed people
Small to medium sized blade can be used both for delicate work and hard duty taskse
Full tang blade ensuring stability
Anti fatigue ergonomic handle for good grip
Cons
Can be a little small for some task
Smaller handle can be hard to use for people with bigger hands
If you are interested to read more of our articles you can check our reviews on Hampton Forge knife set or Calphalon Self-Sharpening knives.
2. CUTCO Set Of 4 Classic Brown Model 1759 Table Knives
Let's change things up a bit an introduce a set of knives that will be a good option for people that do not do much of the kitchen work, but instead want their family or guests to have a good experience with the cutlery on the table.
A set of 4 table knives can be an amazing option for a small family. These knives are made from stainless steel that is high in carbon. What does that mean? Steel which has a high concentration of carbon ensures that the edges on the blade will last a long time without having to maintain them however this comes with a couple of cons as well.
High carbon stainless steel in comparison with ordinary stainless steel corrodes much faster. That means even though the edges on the blade will last for a long time, you will need to regularly clean your blade to prevent rusting. We think that since table knives are most times cleaned after usage, this will not be a problem for most of the cases.
Pros
Blade is made from high carbon steel which will maintain edge for longer periods of time
Ergonomic thermo resistant handle
Perfect for cutting almost any kinds of vegetables and meat
Cons
Can be dulled easily if not used properly
3. The Model 1764 Cutco Traditional Cheese Knife
Perhaps the first knife on this list that is not an all-purpose knife. This Cutco knife serves a cutting tool that is used in cutting cheese. Thin slices, big slices, this knife can do everything.
Looking at the picture it is clear that this knife has some aesthetics. But this knife is not just looks, it also ensures performance. If you are a person that loves cheese, this knife will be a must have in your kitchen. There is no cheese that this knife cannot cut. From soft cheese to very hard cheese is no problem for this knife.
A pro of this Cutco cheese knife is that is has an edge which is slightly serrated. The small serrations on this blade will help you slice through thin slices of cheese with no problem.
The handle on this knife is ergonomic and it is made to be slip resistant in almost every situation. It also ensures a good and steady grip.
All though this knife is specialized for cutting cheese doesn't mean that you cannot use it to cut different foods. Cutting all types of different vegetables is also a thing that this knife can do perfectly.
Pros
Beautiful aestheticsy
Edge with small serrations which helps slicing thing slices of cheese
Ergonomic non slip handle
Comes with a lifetime warranty which is the same as with all Cutco knives
Cons
If you do not cut cheese often, there are better choices for you
If you are interested in our other reviews have a look at our review on Cuisinart knives or guide on fillet knives for salmon. 
4. The Cutco 9-¼" French Chef's Knife with High Carbon Stainless Steel Blade
The second standard shaped chef's knife on our list makes the perfect choice for various kitchen tasks. This Cutco French chef's knife is made for people that want a knife that they can use in cutting all sorts of vegetables and meats.
Slightly bigger than the Cutco Petite Chef's knife, you will use this one to do more heavy-duty tasks rather than delicate work.
The steel that is used to make the blade on this knife is also a high carbon steel similar to the table knives set we mentioned before. Again, high carbon stainless steel will give you an edge that will be sharp for a longer period of time. But same as we mentioned before, this steel will rust quicker than clean stainless steel so you need to make sure that you clean this knife regularly.
That's pretty much all you can say for this chef's knife, good looking, high-quality and easy to use.
Pros
Good quality, high carbon stainless steel blade
Ergonomic non slip handle
Full-tang blade will ensure you stability and hardiness
Can be used on almost all chopping tasksgt
Cons
Can struggle a bit when chopping really tough fruits and vegetables
5. The Cutco Model 1766 Santoku Knife
And finally for a different approach to a chef's knife. This Cutco knife obviously having the classis Japanese santoku shape is a perfect choice if you are looking for a beautiful and good quality knife.
If you do a lot of dicing and chopping in your kitchen, this Cutco santoku knife will be a blessing to have in your kitchen. An ideal choice if you are looking for a comfortable and easy to use knife that will require almost no work to chop through almost anything.
This knife can be used to slice, dice and chop different fruits and vegetables but it can also be used on fish. Deboning fish, removing the scales or just slicing thin slices of fish for sushi or similar dishes is a joy when using this knife.
Pros
Excellent and beautiful shape
Makes chopping, slicing and dicing look easy
Full-tang blade
Blade is made from high carbon stainless steel ensuring razor sharp edge
Dishwasher safe
Cons
The santoku shape cannot be used for every type of kitchen work
Can deteriorate over time
Cannot cut through extremely hard fruits or vegetables.
Conclusion
All in all, Cutco products are a good addition to have in your kitchen. Their products assure the users quality and good service. A thing that Cutco has kept from the start until now is the lifetime warranty that they give out for every product of theirs.
Their lifetime warranty is a bit different from warranties that other companies usually give out. Even if you damage a Cutco product, you can send it over and have it replaced for free.
On the other hand, a lot of people may have had some trouble with their money-back guarantee. The usual money-back guarantee that most of the other companies give out last for 30 days while Cutco gives only 15 days. This may be a little troubling for some people because 15 days of usage of a cutlery sometimes isn't enough. Making sure that the sharpness and the looks of the product is usually done in the matter of days, but to see if the knife doesn't get dull or damaged, requires a bit more time.
However that 15 days money-back guarantee doesn't mean that Cutco cutlery doesn't live up to its promised standards.
If you want to learn more about knives, check our full Forged in Fire knives review or oyster knives review.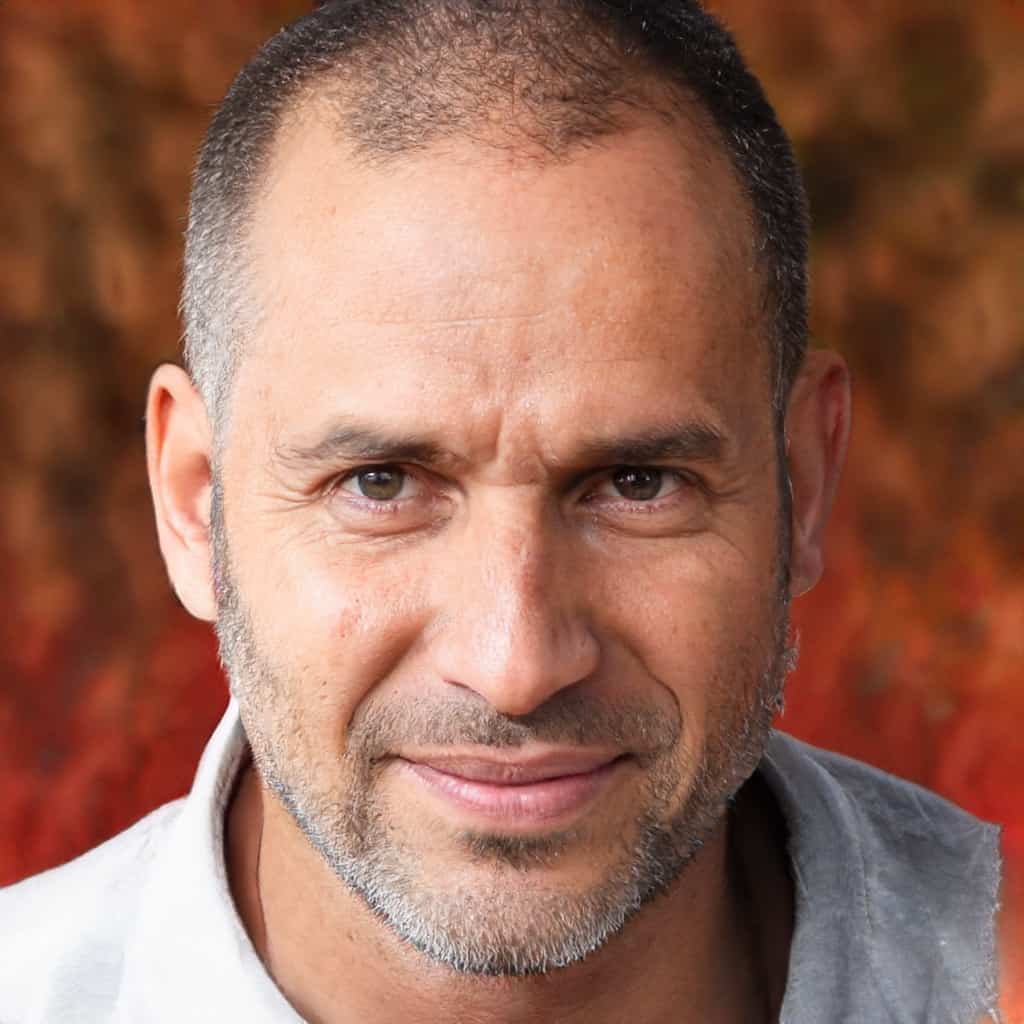 Gary Portman is the founder and main author of Knivesadvice.com. With his extensive knowledge and experience, he is committed to assisting people in choosing the perfect knife for their needs. Through his articles, Gary shares valuable insights on various aspects of knives. With his expertise, readers can make informed decisions and find a knife that is tailored to their preferences and requirements. You can find more info about Gary here.