Would you like to buy a set of Calphalon's but cannot decide if that is good or not? Here is a detailed review for you to determine!
---
What is a good knife?
People would like to buy a set of knives once and for all. Indeed, many knife sets last for quite a long time. Under the light of this, people prefer quality over many other things when it comes to knives.
So, in this section, we are going to reveal what a good knife is and how should we choose the optimal knife set for home. If you want to narrow down your choices, you first need to ask yourself two simple questions. First, "how much money will I be able to spend for a set of knives?" and the second is "For what purpose am I going to use this set?"
Budget
Yes, money is important in this life. However, money is even more important in the "knife-land". That being said, it does not mean a cheap set of knives means lower quality knives. There is plenty of knives that are cheap but their overall quality is good. So, if you are on a tight budget you need to know the good characteristics of a knife. We will get into its details soon.
Purpose
Secondly, the purpose is quite important. What are you going to use this knife set for? If you are on a vegan diet, this means you do not need to crush bones, have thicker blades or own tougher knives. You might spend thousands of dollars on a set of knives but half of the knives included could be useless.
To find out more about kitchen knives have a look at our reviews: Calphalon knives or Calphalon vs Cuisinart.
---
What are Good Characteristics of a Good Knife?
In this section, we are going to be talking about what features your knife must have so that it will be durable, stable, sharp as a razor, and comfortable. Sure, there are innumerable desirable characteristics in a knife but we are going to focus on a few of them.
Full Tang
Full tang means that the blade extends down the handle and does not end where the handle starts. So, it is extremely useful for people who want extremely stable and durable knives.
Bolster
The bolster is the unsharpened part between the handle and the blade which adds an extra safety measure and more weight balance. In case of a slip and possible accident, the bolster prevents you from cutting fingers and so on.
Weight Balance
The last thing we would like to mention is the weight balance. It becomes even more important when your preparation session strings out. A good knife should help you with that not knacker you.
Let's get to the Calphalon Precision Self-Sharpening Stainless Steel 15-piece with SharpIN Technology review.
---
Calphalon Precision Self Sharpening 15-piece Knife Block Set with SharpIN Technology
Calphalon is a kitchenware manufacturer that has been in the kitchen industry for nearly 50 years in Perrysburg, Ohio. The Ohio-based company aims to provide its clients with good quality knives and affordable prices.
Knives and Testing
There is a total of 15 pieces in the whole set, including 13 knives and a pair of kitchen shears along with the elegant looking wooden block with ceramic sharpeners. Let's get to the details and see what our tests showed.
The Calphalon knife set showed awesome performance when it comes to its sharpness in our tests. In the Total Card Cut test (TCC), it scored something more than 540. In this test, over 550 is extremely well while lower than 100 means that the blade is trash.
If you are interested to read more of our articles you can check our review of the best knife makers in the world or the best knife sets under $200. 
Main Knives
8-inch chef's knife: A chef's knife is the most basic knife in any set of knives and it is suitable for different purposes in the kitchen. For example; cutting, slicing, dicing and mincing are some of the primary purposes of this knife.
7-inch Santoku Knife: This knife is the Japanese chef's knife. It is more about cutting vegetables, the name itself translates to English "three virtues" and these three virtues are chopping, slicing and dicing. At the time of our tests, we noticed its incredibly thin blade and greens will be as thin as possible thanks to the blade.
6-inch utility knife: This knife is the smaller version of the chef's knife and this is suitable for easy tasks in the kitchen or you can make small pieces even smaller. In this set, the edge of the utility knife is saw-like which we call "serrated". Thanks to this, you can use it to slice softer fruits and vegetables without squishing them. In the tests, we noticed the steel in this set is not the best quality or has some design flaws. Either problem is troublesome for this knife.
Other Knives
8-inch bread knife: Another serrated edge in the set is here. This is a specific knife type that is only suitable for slicing bread or pizza. Thanks to its serrated edge, you do not push the bread down and make it squish. As we conducted the test, it showed its amazing sharpness here too. One good thing about serrated edge is that you do not have to hone it. In fact, you need to take it to a professional if you want to sharpen it.
4.5-inch paring knife: The paring knife is a very useful type of knife thanks to its small but sturdy structure. The knife is good for peeling fruits and vegetables and chopping small pieces out of them. The tests showed this set has a great overall sharpness but this one is both sharp and it has a really tighter grip.
8 pieces of steak knives: These steak knives are the type of knives that can replace your table knives, hands down. We just saw some nicks after some tests but nothing too disappointing.
Design
Let's begin with the handles. The handles are polypropylene plastic which is not the ideal however; they are not catchpenny. They have a round shape which makes it more comfortable when you grip them and provides good weight balance. Of course, wooden handles would be much better for aesthetics but as long as they are comfortable and non-slippery, I guess they are fine.
The primary material in the blades is rich in carbon and no-stain German steel with the exception of steak knives (steak knives are from Asian steel). Another good thing is that the blades are forged not stamped. Forged knives are much more durable than stamped knives.
Lastly, we would like to talk about the storage block. This wooden block ensures that your knives sharpen every time you use them thanks to the built-in ceramic sharpeners. They work well and easy to use.
How to Care
When it comes to stainless steel knives, one thing you should refrain from is using dishwashers. Steel can speed up the rusting process. So, wash it with warm water by hand, then rinse it and dry it immediately.
Pros
Good range of knives
Full tang and forged blades
Quite sharp right out of the box
Cons
---
Conclusion
If you think of a good quality knife set and your budget is not thousands of dollars, this is one of the best knife sets you can ever have. So, we definitely recommend these knives.
If you want to learn more about kitchen knives, check our full reviews on the best dishwasher-save knives or the best kitchen knives under $100.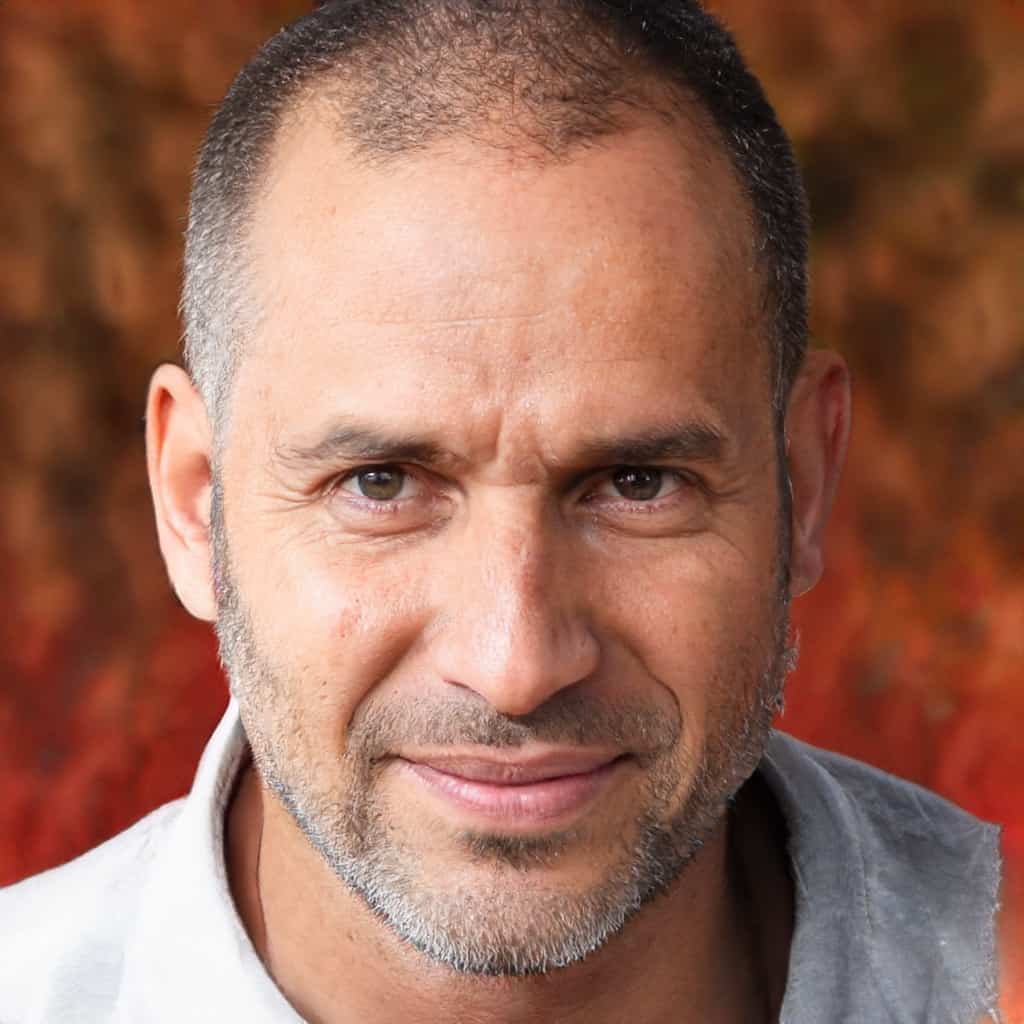 Gary Portman is the founder and main author of knivesadvice.com Using the knowledge he has gained through the years, he aims to help people choose the best knife based on their needs. You can find more info about Gary here.