Sometimes, there just isn't time to carefully hand wash every knife in your collection. Many people see the value in "dishwasher safe" knife sets, but don't know where to look or which sets are actually safe. That's because many so-called dishwasher safe sets are actually poorly made and come with knives that dull all too quickly.
Today, let's take a look at the best dishwasher safe knife sets on the market.
Quick List
In a rush? No worries; here are the best knife sets that are safe in your dishwasher.
---
What Makes a Knife Set "Dishwasher Safe?"
There are plenty of people who believe that a knife can never be truly dishwasher safe. Truth be told, it's always recommended that you clean your knives by hand simply because of the potential danger involved in the heat and abrasive action in a typical dishwasher load.
Knives are useful tools only if they keep their edges. The very nature of a dishwasher makes this difficult, even if your knife is made of particularly durable steel. Knives thrown in typical dishwashers must contend with abrasive cleaning solutions, extremely hot water, and even some other utensils that might float around and impact their cutting edges.
Handwashing avoids all these issues since you can clean the knives gently by hand and dry them with a towel. You can also use special gentle soap if necessary (although this is not usually needed).
So, is there such a thing as a dishwasher safe knife set? Sort of.
What Are Dishwasher Safe Sets Made Of?
For starters, you'll want to look for a set that has knives with handles made of something other than wood. That's because wood that is soaked in water can eventually degrade in quality and rot from the inside out, even if you try to dry it after dishwashing. Instead, find a knife set with blades that have plastic or composite handles.
Furthermore, any dishwasher safe knife set should also feature blades that are made from stainless steel or something similarly durable at minimum. Stainless steel is a great material to look for since it's extremely durable, can hold its edge over the long-term, and is corrosion-resistant. The last part is super important because many knives can suffer corrosive damage over time from being put in dishwasher loads over several months and years.
Stainless steel will protect the cutting edge of a blade and help it keep its sharpness and durability for a long time to come, even if you throw the knives in question in a dishwasher.
Still other knife sets may contain coatings over their surfaces that can protect the steel underneath from abrasion or corrosive damage. These coatings might be helpful over the short term, but be sure that any set you purchase has a good coating that won't rub off over time. In the worst-case scenario, cheap coatings can chip away over time, hurting other dishes in your dishwasher load and exposing the steel underneath.
Lastly, be sure that you use a noncorrosive or abrasive soap with your dishwasher if at all possible. In actuality, any knife set that is supposedly dishwasher safe will still be safer and last longer if you go to the trouble to hand wash the blades yourself. While it's okay to use them in the dishwasher from time to time, handwashing will never be trumped in terms of overall safety and longevity.
You can also look for a knife set that comes with a sharpening tool or a self-sharpening slot for one or more of the knives in the collection. These will allow you to frequently sharpen your knives and correct any edge flattening that might occur in a dishwashing load.
If you want to learn more about kitchen knives, check our full Calphalon knives review or our best Damascus chef knives review.
---
Other Things to Consider in a Dishwasher Safe Knife Set
---
Beyond a set being dishwasher safe, you'll also want the set to contain several other key aspects or elements that might make a set worth your time and money.
Number of Knives
Of course, the number of knives in a given set directly impacts your versatility and kitchen abilities. Sets that have more knives may be a little pricier, but they often come with more steak knives so you can set a larger table, or with more specialized knives like santoku or paring knives.
However, virtually all knife sets should have at least three staple blades: a chef's knife, a paring knife, and a bread knife. These three knives form the major blades that every chef needs to accomplish the majority of kitchen tasks. A chef's knife is versatile and can be used for slicing, dicing or chopping. A paring knife is best for peeling or cutting up fruit or other small food items. A bread knife is great for cutting through bread and similar food items.
There's no ideal number of knives for everyone; just go with what you need based on the knives in your current collection. If you're looking for a new kitchen set, it might be worthwhile to go for the set with the highest number of knives you can find.
Storage Block
Take a look at the storage block each set advertises as well. Some blocks are made with more aesthetically pleasing or more durable varieties of wood. Others might have wooden blocks that have nonslip feet on the bottom to prevent the blocks from sliding around, even on slippery counters.
You should also see if a block has any self-sharpening capabilities. These might have ceramic sharpening implements within the storage slots to give your knives a quick sharpening every time you pull them from the slot.
Handles and Ergonomics
Consider the handles and ergonomics of a given knife set as well. Remember, any dishwasher safe knives should feature plastic or composite handles. But these should also be ergonomically shaped. We'd also recommend checking out knives that feature a full tang, which means that the steel extends to the butt of the handle. This results in a more balanced and durable blade over the long-term.
Steel Quality
We touched on this earlier, but aside from the steel being stainless or similarly durable, you should also look for steel that has a high carbon content. This is why many German or Japanese knives are favored compared to many other knives.
Simply put, German and Japanese knives usually have high carbon content in their steel materials. This directly translates to higher durability (measured as a number on the Rockwell scale) and better cutting potential (which can be indicated by cutting angles for a knife's edge). Higher carbon content also progressively makes the steel is softer, so it needs to be sharpened more frequently. But it's still generally a good thing.
You can also have a look at our comparison between Shun Classic and Premier or our comparion between Wüsthof Classic and Gourmet.
---
The 3 Best Dishwasher Safe Knife Sets
---
1. J.A. Henckels

 Statement Kitchen Knife Set with Block, 15-pc, Dishwasher safe

This last set comes from the renowned knife manufacturer J.A. Henckels. As such, it's one of the most expensive 15-piece sets you can find that is also dishwasher safe.
The knives are made from high-quality stainless steel and feature plastic handles with full tangs. The resulting knives are lightweight and are extremely maneuverable and balanced, plus durable thanks to the added stability from the full tangs. You also get a pretty good variety of knives in the set, including a full collection of steak knives, and even a set of kitchen shears and a sharpening rod.
The wooden storage block features anti-slip feet for even more stability and comes in a great color. All in all, it's a good dishwasher safe knife set if you're willing to spend a little extra for better knives with full tangs and great cutting potential.
Pros:
Very good knife constructions all around

All handles feature full tangs and ergonomic shapes

Set comes with kitchen shears and sharpening rod

All blades are made with stainless steel
Cons:
---
2. Blue Professional Kitchen Knife Set

Check Price on Amazon
This set is especially good if you're looking for a dishwasher safe collection. Each knife comes with two major features perfect for this need: a titanium coating over each blade and a special sheath for each knife.
The titanium coating goes over the stainless steel material and gives each knife a startling blue color. As such, the knives are some of the most aesthetically unique you can find. More importantly, this titanium coating will stay on the surface for a long time and can protect your knives from corrosion and scratch damage.
The sheaths that come with the set are sized for each knife individually. These allow the blades to be put in a dishwasher and washed with your other dishes since the actual cutting edges will not be impacted by other dishes or utensils. This preserves their cutting edges over the long term.
Furthermore, these knives come with durable plastic handles that are ergonomically shaped for user comfort. The downside is that these blades don't come with full tangs, so they aren't super well-balanced. But you do get a pretty good collection of blades overall with this pick, including a utility knife, a carving knife, and a santoku knife.
The set doesn't come with a storage block. But all in all, it's a great dishwasher safe set with a few unique features that are hard to find anywhere else.
Pros:
Comes with a protective titanium coating

Very affordable

Each knife comes with a storage and protective sheath

All knives have comfortable plastic handles

Good variety of knives in the set
Cons:
No storage block

Knives don't have a full tang
---
3. Cuisinart 15-Piece Stainless Steel Hollow Handle Block Set
This 15-piece set has even more value if you're looking to build up a kitchen collection from scratch. All the blades are made with high carbon stainless steel, which protects them from some of the damage they might incur from a dishwashing load. They also come with a durable bolster to enhance knife balance and protect your fingers from slipping and being cut.
Furthermore, they're ergonomically shaped for user comfort. Even better, the set comes with a storage block with a slot for every tool in your collection, plus a honing rod you can use to keep your knives sharp over the long-term.
Like the last set, these blades are pretty affordable especially when you consider how many pieces you get in the collection. The handles are hollow, so each knife is lightweight and easy to hold for long kitchen sessions. The only real downside is that these knives aren't the sharpest you can find on the market, so you'll need to sharpen them frequently.
Still, if you aren't a professional chef and are looking for something that balances budget with quality, this is a great pick.
Pros:
Comes with 15 pieces in total

All handles are hollow, lightweight and durable

Blades and handles are made from durable stainless steel

Comes with a honing rod for long-term sharpening
Cons:
Knives aren't the sharpest you can find on the market
---
Conclusion
Overall, any of the above three dishwasher safe knife sets will be a great fit for most kitchens. Fortunately, there are choices both for those on a tight budget and those who want the best of the best without considering price. Go with what works for your situation best and you won't be disappointed. Good luck!
If you are interested to read more of our articles you can check our Calphalon self-sharpening knives review or Emojoy kitchen knife set review.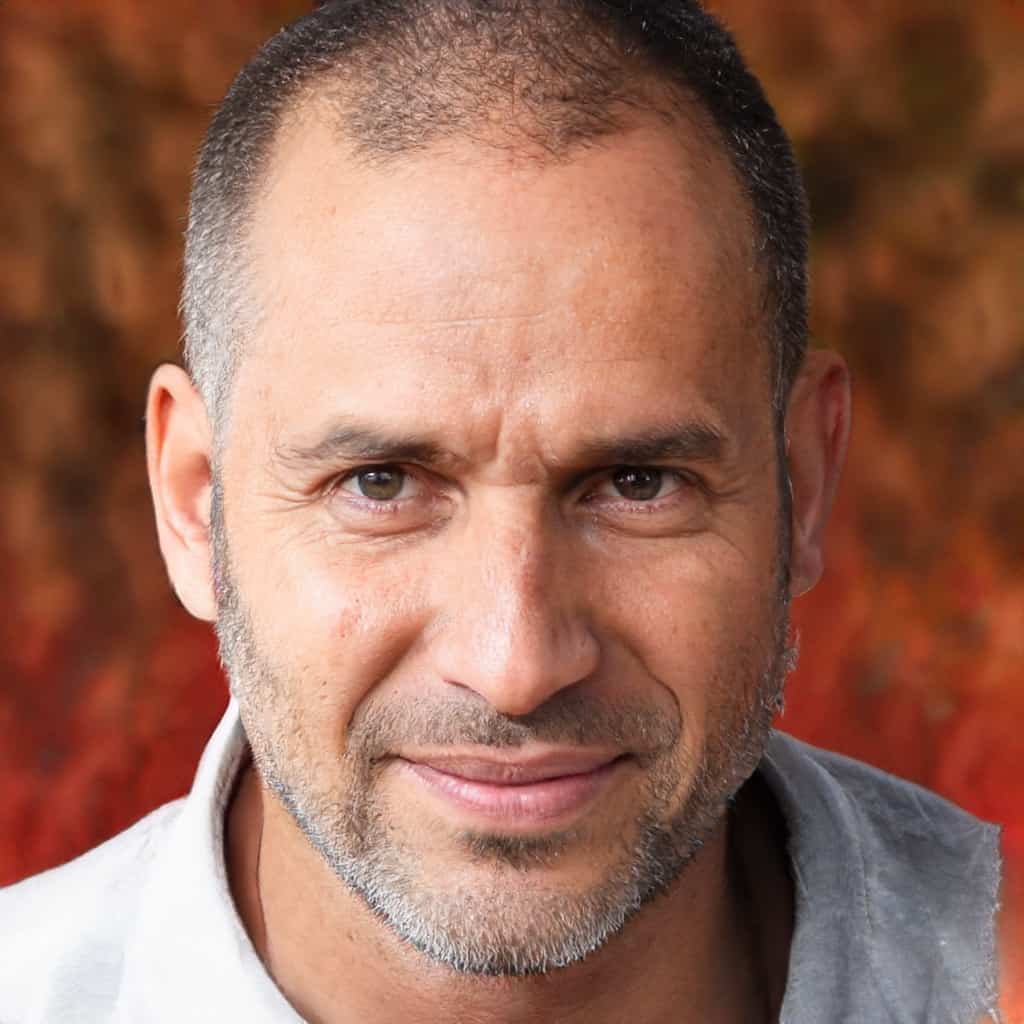 Gary Portman is the founder and main author of knivesadvice.com Using the knowledge he has gained through the years, he aims to help people choose the best knife based on their needs. You can find more info about Gary here.