Sometimes, there just isn't time to carefully hand wash every knife in your collection. Many people see the value in "dishwasher safe" knife sets, but don't know where to look or which sets are actually safe. That's because many so-called dishwasher safe sets are actually poorly made and come with knives that dull all too quickly.
Today, let's take a look at the best dishwasher safe knife sets on the market.
Quick List
In a rush? No worries; here are the best knife sets that are safe in your dishwasher.
---
What Makes a Knife Set "Dishwasher Safe?"
As an experienced chef who has seen all manner of kitchen knives, I know there's a prevalent belief that a knife can never truly be dishwasher safe. And, truthfully, I advise hand washing your knives due to the potential damage they can suffer from the heat and abrasive action typical of a dishwasher.
Knives maintain their utility as long as they retain their sharp edges. However, the harsh environment inside a dishwasher can challenge even the most durable steel blade. In the confined space of a dishwasher, knives have to withstand abrasive detergents, scorching hot water, and potential collisions with other utensils, all of which can dull their cutting edges.
When you handwash your knives, you bypass all these pitfalls. You can clean your knives delicately and dry them immediately, preserving their sharpness. If needed, use a gentle soap, although I've found that it's not typically required.
So, does a dishwasher safe knife set exist? Well, it's complicated.
What Are Dishwasher Safe Sets Made Of?
To begin, if you're in the market for a dishwasher safe set, I'd suggest you avoid knives with wooden handles. Even with careful drying post-washing, wood can retain water, leading to its eventual deterioration and rot. My experience has taught me that knives with plastic or composite handles fare better.
In addition, a dishwasher safe knife set should feature blades made from highly durable material, like stainless steel. I've found stainless steel to be a fantastic choice due to its impressive durability, long-term edge retention, and corrosion resistance. The latter is particularly crucial as many knives, subjected to repeated dishwasher cycles over months or years, can suffer corrosive damage.
Stainless steel effectively protects the knife's cutting edge, preserving its sharpness and durability, even with regular dishwasher use.
Some knife sets feature protective coatings over their blades to guard the steel underneath from abrasion or corrosive damage. These can provide short-term protection, but be cautious: ensure that the coating on your set isn't one to flake off over time. Inferior coatings can chip and damage other dishes in your dishwasher, and leave the steel underneath exposed.
Also, consider using a non-corrosive, non-abrasive detergent in your dishwasher. While a knife set might be labeled as dishwasher safe, I've found that hand washing always ensures their longevity and safety. An occasional dishwasher run might not harm, but in terms of overall safety and longevity, nothing beats hand washing.
Lastly, consider a knife set that includes a sharpening tool or a self-sharpening slot for its knives. These can be incredibly useful for regularly maintaining your knives and correcting any edge dulling that might occur from dishwasher use. As someone who values his blades, I find this feature indispensable.
If you want to learn more about kitchen knives, check my full Calphalon knives review or our best Damascus chef knives review.
---
The 3 Best Dishwasher Safe Knife Sets
---
1. J.A. Henckels

 Statement Kitchen Knife Set with Block, 15-pc, Dishwasher safe

I've always had a deep appreciation for the quality and craftsmanship that J.A. Henckels brings to the table. Recently, I've had the pleasure of trying out their 15-piece Statement Kitchen Knife Set. This set, notably dishwasher safe, marks itself as a high-end investment for culinary enthusiasts.
Product Overview
J.A. Henckels is a brand that has been long celebrated for its exceptional products, and this knife set is no exception. One look at the hefty price tag may cause one to pause, but the advantages it brings undoubtedly makes it one of the most valuable 15-piece sets available in the market.
The knives are meticulously crafted from superior stainless steel and come with lightweight, ergonomic plastic handles. This combination ensures exceptional maneuverability, balance, and most importantly, durability. A testament to their quality is the full tang design, a feature that signifies added stability and balance.
One thing that caught my eye about this set was the extensive variety it offered. Not only does it include a complete collection of steak knives, but it also brings to the table a set of kitchen shears and a sharpening rod – essentials for any serious cook.
The knife set comes with a beautifully crafted wooden storage block, equipped with anti-slip feet for added safety. Its rich color further enhances the aesthetic appeal of the set.
My first-hand experience with these knives was truly noteworthy. During a family gathering, I was tasked with the role of grillmaster. Armed with the steak knives from this set, I found the experience effortless. The knives sliced through the meat like butter, providing clean, easy cuts every time. It was a joy to handle them, and their superior performance was widely acknowledged by my family.
Pros:
Exceptional construction quality of the knives
Ergonomic full tang handles that improve stability and balance
Inclusion of kitchen shears and a sharpening rod, enhancing the set's value
Blades are crafted with high-quality stainless steel, ensuring durability
Beautifully designed wooden storage block with anti-slip feet for safety
Cons:
Price might be a concern for some, given it's positioned on the higher end of the scale
Some users may find the plastic handles less aesthetically pleasing compared to wooden or metal alternatives
Conclusion
All in all, the J.A. Henckels Statement Kitchen Knife Set is a stellar investment for anyone serious about their kitchen tools. While the price point may seem steep initially, the exceptional quality, durability, and versatility of these knives prove they're worth every penny. This set beautifully combines functionality with design, resulting in a must-have addition for your kitchen. Despite a minor aesthetic concern with the plastic handles, this product's value stands unchallenged. This set definitely gets my seal of approval.
---
2. Blue Professional Kitchen Knife Set

Check Price on Amazon
I frequently experiment with various kitchen tools and gadgets. My latest trial involved the Blue Professional Kitchen Knife Set, which has been a pleasantly unique experience. If you're seeking a dishwasher-safe knife collection with an edge, this might be the ideal pick for you.
Product Overview
What immediately drew my attention to this set was the innovative design. Each knife in the collection boasts a vibrant blue color, courtesy of a titanium coating over the blade's stainless-steel material. This not only enhances the aesthetic appeal, making these knives some of the most visually striking on the market, but it also provides practical benefits. The titanium coating offers additional protection against corrosion and scratch damage, thereby extending the lifespan of the blades.
Each knife in the set comes with its own specialized sheath, designed to fit the blade perfectly. This thoughtful inclusion allows the knives to be safely cleaned in a dishwasher, protecting the cutting edges from being damaged by other dishes or utensils.
The handles are made from sturdy plastic, molded in an ergonomic design for user comfort. However, these knives lack a full tang, potentially affecting balance and overall handling.
Despite this, the set presents an impressive variety of blades, featuring a utility knife, a carving knife, and a Santoku knife. It's worth noting that the set doesn't come with a storage block, which may be a consideration for some.
I had the chance to test the Santoku knife from the set while preparing a vegetable stir-fry. The knife had a comfortable grip and was surprisingly lightweight, making it easy to maneuver. The blade glided through vegetables with ease, providing precision cuts each time. The eye-catching blue hue also made the cooking process a visually engaging experience.
Pros:
Protective titanium coating for enhanced durability
Highly affordable, offering excellent value for money
Individual storage and protective sheaths for each knife
Comfortable, ergonomically designed plastic handles
Comprehensive selection of knives in the set
Cons:
Absence of a storage block, necessitating additional storage arrangements
Lack of full tang in the knives, which could impact balance and handling
Conclusion
The Blue Professional Kitchen Knife Set stands out not only for its bold aesthetics but also for its practical features. Its affordability coupled with its unique titanium coating, dishwasher-safe design, and variety of blades make it an excellent choice for both novice and experienced chefs. Despite the lack of a storage block and full tang design, the advantages that this set provides are hard to overlook. From my personal experience, this knife set has proven to be a worthwhile addition to my kitchen.
---
3. Cuisinart 15-Piece Stainless Steel Hollow Handle Block Set
Recently, I had the opportunity to test the Cuisinart 15-Piece Stainless Steel Hollow Handle Block Set, a collection that provides excellent value, particularly for those looking to build their kitchen assortment from scratch.
Product Overview
The Cuisinart set is a comprehensive package that brings together 15 different blades, all crafted from high carbon stainless steel. This material choice effectively guards the knives against potential damage that could arise during a dishwashing cycle, contributing to their durability.
Each knife comes with a robust bolster to enhance balance and provide an added safety feature by preventing your fingers from slipping towards the blade. Designed with ergonomics in mind, these knives are built for comfortable use over extended periods.
One of the highlights of this set is the inclusion of a storage block, providing a dedicated slot for each knife and tool. Along with this, the set includes a honing rod, a crucial addition for maintaining the sharpness of your blades over time.
The affordability of this set is impressive, particularly considering the extensive range of pieces included. The hollow handles contribute to a lightweight feel, making these knives easy to handle, even during long culinary sessions.
However, these knives do come with a slight drawback: they're not the sharpest out of the box, requiring frequent sharpening to maintain optimal performance.
My first test with this set involved preparing a complex meal that required precision and diverse cuts. The lightweight nature of the knives made the process smoother, reducing hand fatigue, especially when dicing and julienning vegetables. Despite needing to sharpen the knives before use, they performed admirably, making the meal preparation a more enjoyable experience.
Pros:
15-piece set offering a comprehensive selection of knives
Hollow, lightweight, and durable handles for comfortable handling
High carbon stainless steel construction for enhanced durability
Comes with a honing rod, ensuring long-term blade maintenance
Cons:
The knives might require frequent sharpening, as they're not the sharpest on the market
The hollow handle, while lightweight, might not provide the same balance as full tang knives
Conclusion
In conclusion, the Cuisinart 15-Piece Stainless Steel Hollow Handle Block Set is a solid choice for those seeking a balance between budget and quality. Despite its minor shortcoming in blade sharpness, the range of knives, ergonomic design, and the addition of a honing rod make this set a noteworthy addition to any kitchen. From my personal experience, this set has proven to be reliable and a good value for the price, especially for those building their kitchen arsenal from scratch.
---
Other Things to Consider in a Dishwasher Safe Knife Set
---
Beyond being dishwasher safe, a set of knives should possess several other key aspects that make it worth investing in.
The Importance of Variety
In my many years as a chef, I've found that the quantity and variety of knives in a set directly affect your versatility and abilities in the kitchen. Yes, sets with more knives can be a tad more expensive, but they often come with additional steak knives for hosting larger gatherings, or specialized knives like the Santoku or paring knives, each with their unique applications.
From my perspective, any knife set should include at least three key blades: a chef's knife, a paring knife, and a bread knife. These three knives are essential, forming the fundamental tools that every chef needs to tackle the majority of kitchen tasks. The chef's knife, with its versatility for slicing, dicing, or chopping, is your faithful kitchen companion. The paring knife excels at peeling and cutting up fruit or other small food items, and the bread knife, of course, is perfect for slicing through bread and similar foodstuffs.
There's no one-size-fits-all answer to how many knives you need; it should be tailored to your needs and the gaps in your current collection. If you're in the market for a new kitchen set, though, it might be beneficial to go for the set with the highest number of knives within your budget.
A Good Home for Your Knives: The Storage Block
Let's not forget about the importance of a storage block. Some of the ones I've used are made from aesthetically pleasing or particularly durable types of wood. I've even come across blocks equipped with non-slip feet on the bottom, keeping them steady even on slick countertops.
Additionally, some storage blocks incorporate self-sharpening features – clever little devices using ceramic sharpening materials within the storage slots. They offer a convenient way to give your knives a quick sharpening every time you pull them out for use.
The Balance between Comfort and Durability
When it comes to the handles and overall ergonomics of a knife set, there's a lot to consider. Having tested numerous dishwasher safe knives, I've found that those with plastic or composite handles fare the best. These handles should also be ergonomically shaped for comfort during extended use. Full tang knives – those where the steel extends all the way to the butt of the handle – are particularly advantageous. They offer superior balance and durability over the long haul.
The Core of the Knife: Steel Quality
I've said this before and it bears repeating: the quality of the steel is paramount. Aside from being stainless or similarly durable, I always recommend looking for steel with a high carbon content. This is why many chefs, including myself, favor German or Japanese knives.
In my experience, German and Japanese knives typically have a high carbon content in their steel, directly translating to greater durability (measured on the Rockwell scale) and better cutting performance (which is indicated by cutting angles for a knife's edge). Higher carbon content does render the steel softer, requiring more frequent sharpening. However, trust me, the enhanced performance is well worth the effort.
You can also have a look at my comparison between Shun Classic and Premier or my comparison between Wüsthof Classic and Gourmet.
Conclusion
Overall, any of the above three dishwasher safe knife sets will be a great fit for most kitchens. Fortunately, there are choices both for those on a tight budget and those who want the best of the best without considering price. Go with what works for your situation best and you won't be disappointed. Good luck!
If you are interested to read more of my articles you can check my Calphalon self-sharpening knives review or Emojoy kitchen knife set review.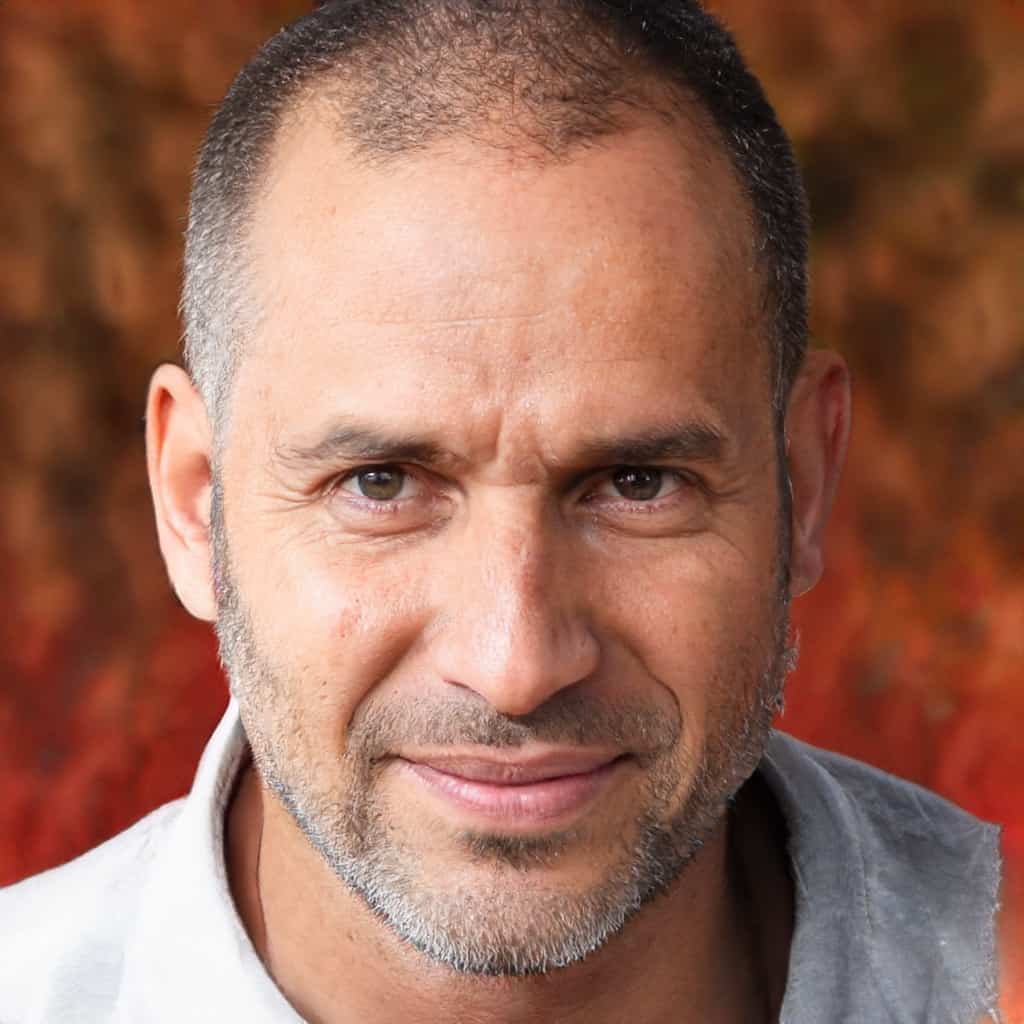 Gary Portman is the founder and main author of Knivesadvice.com. With his extensive knowledge and experience, he is committed to assisting people in choosing the perfect knife for their needs. Through his articles, Gary shares valuable insights on various aspects of knives. With his expertise, readers can make informed decisions and find a knife that is tailored to their preferences and requirements. You can find more info about Gary here.