Wusthof provides great knives – it almost doesn't matter which one you choose. But they also offer several distinct collections that provide blades designed for buyers of different pricing points and priorities. Today, let's take a look at two of their most famous knife lines and see which is better.
Wusthof Knives Overview
Wusthof knives are known to be an exceptional brand, regardless of the exact knife you purchase. Their blades are made in Solingen, Germany, and each knife is (also regardless of line) made with high-quality steel and designed with durability and sharpness overall.
This being said, there are a few differences between Wusthof's Classic and Gourmet lines that separate the blades of each collection.
Wusthof Classic
These knives are some of the highest quality blades produced by this manufacturer. Each of the blades comes with a bolster to protect your fingers as well as a full tang – this means that the knife steel extends to the butt of the handle. The resulting blade is exceptionally well balanced and very durable, usually being secured to the handle with three rivets. 
Additionally, Wusthof Classic knives are made using a precision forging process. This means that each knife comes from a single piece of high carbon steel. The steel is heated and formed into the correct shape using precise machines. These knives usually have a Rockwell hardness rating of 58 and a 14° edge for each side, on average.
Wusthof Gourmet
On the flip side, these knives are usually a little more affordable and are stamped rather than forged. In a nutshell, this means the manufacturing process involves laser cutting the knife blade shape from sheets of high carbon steel.
Gourmet blades are still made with high-quality steel and also have ergonomic handles. But they aren't quite as thick or sharp as the blades you can expect from Wusthof Classic knives. They do still possess a full tang, but usually forgo the bolster in exchange for a lower average weight. Gourmet knives usually have a Rockwell hardness rating of 56 and an 18° edge on each side, on average.
---
Wusthof Classic vs Gourmet Cook's Knives
---
1. Wusthof Classic Cook's Knife
Cook's knives are essentially shorter chef's knives with a slightly different shape (less of a curve, actually) than the latter blade type. Still, cook's knives of all types are meant to be used for a variety of cooking tasks including chopping, slicing, mincing, and dicing. 
As a result, it's no surprise that this classic cook's knife is versatile and designed for a wide variety of uses. It features a Rockwell rating of 58 and is forged using "precision edge technology" (a proprietary process exclusive to Wusthof). This gives it a 20% sharper edge compared to blades of similar German steel.
You'll also enjoy the full bolster and full tang included with this knife. This gives the blade great balance and durability over the long-term, especially since the knife blade itself is fairly thick. The handle, too, is ergonomically shaped so it's easy to grip for long cooking sessions.
Ultimately, this is a well-designed blade with a sharp edge, a comfortable grip, and enough stability that it should last for several years to come, even with heavy use.
Pros:
Very well forged and durable

Has a very sharp blade compared to other Western/German knives

Has a full bolster to protect your fingers

Comfortable handle
Cons:
A bit pricey for a single 6-inch knife
If you want to learn more about Wusthof, check our full comparisons between Wusthof and Victorinox knives or Wusthof and Henckels knives. 
---
2. Wusthof Gourmet Cook's Knife
This Wusthof Gourmet cook's knife is also 6 inches in length, so it's great for the same number and variety of kitchen tasks as the last blade. However, it doesn't have the same full bolster to protect your fingers. This means your fingers are a little more vulnerable to being cut if your hand slips while using the knife.
This being said, this blade is quite comfortable to hold thanks to the ergonomic handle and the balanced full tang that extends to its end. It's actually a little lighter than the Classic blade, being only 6.4 ounces in weight.
Furthermore, this knife is still made with high-quality steel, which includes a stain-resistant alloy so it continues to look excellent even after years of use. It's a little more affordable than the Classic knife, but not by much.
Pros:
A bit more affordable

Very well balanced

Has a comfortable handle

Steel quality is still good
Cons:
Not quite as sharp or durable as the Classic knife
Summary
Overall, the Wusthof Classic Knife is still a much better choice than the Gourmet blade. The few dollars you save with the latter option simply aren't enough to be worth your while when you consider how much sharper the former is. Furthermore, the bolster you get with the Classic knife represents an extra bit of value that the Gourmet blade lacks.
---
Wusthof Classic vs Gourmet Santoku Knives
---
1. Wusthof Classic Hollow Edge Santoku Knife
Santoku knives are a type of kitchen instrument that originates from Japan. The blades feature a unique curve that makes them a perfect kitchen tool for a variety of slicing, chopping, and dicing tasks. They're particularly well-suited for handling fish, other soft meats, and vegetables.
The Wusthof Classic knife is 7 inches long and is made with high carbon and stainless steel. Like many high-quality Santoku knives, this knife features a hollow edge – this makes it extremely sharp and very light at the same time. It only weighs 5.6 ounces in total.
Furthermore, this knife comes with a full bolster to protect your fingers and a triple-riveted handle with a full tang. In a nutshell, it has all the excellent qualities you would expect from a Wusthof knife to boost its value even further. To make things better, though, it comes with special hammered indentations on the blade edge. These indentations prevent food items from sticking to the blade surface, making handling sticky food items even easier. 
Pros:
Has non-stick indentations

Very lightweight and well-balanced

The blade edge is super sharp yet durable

Handle is very comfortable
Cons:
Pretty expensive for a single blade
If you are interested to read more of our articles you can check our Shun Classic vs Shun Premier comparison or our review on Sabatier knives.
---
2. Wusthof Gourmet Hollow Edge Santoku Knife
Here's another 7-inch santoku knife. This blade is precisely cut with lasers and is stamped from a single sheet of high carbon stainless steel. This affords it great sharpness and decent durability. Like the Classic knife, this blade also features a hollow edge and the same stamped indentations to prevent food from sticking to the blade surface.
It also comes with a durable and comfortable handle, and a full tang. The biggest difference between the Classic Knife and the Gourmet Knife is that the latter is much more affordable for a single blade. Even better, the quality difference between these two knives isn't as noticeable as it is between the cook's knives.
Pros:
Much more affordable

Still made with high-quality steel

Has nonstick indentations

Sharp and durable
Cons:
Not as comfortable handle as the Classic knife
Summary
Here, the Gourmet knife wins out overall since it's significantly more affordable while only being slightly less sharp and comfortable than the Classic knife. Most people, unless they're after the best of the best without exception, will find the Wusthof Gourmet Santoku blade to be a good choice.
---
Wrapping up our Wusthof Classic vs Gourmet Comparison
So which is better all in all: Wusthof's Classic or Gourmet lines? It ultimately depends on the knives in question. In general, the Gourmet blades are better if you're on a budget but still want to take advantage of Wusthof's generally high quality and user-friendly design features. The Classic line is better if price is no object and you want the best of the best every time.
To find out more about kitchen knives have a look at our article about the best Damascus knives or our review of the best kitchen knives under $100.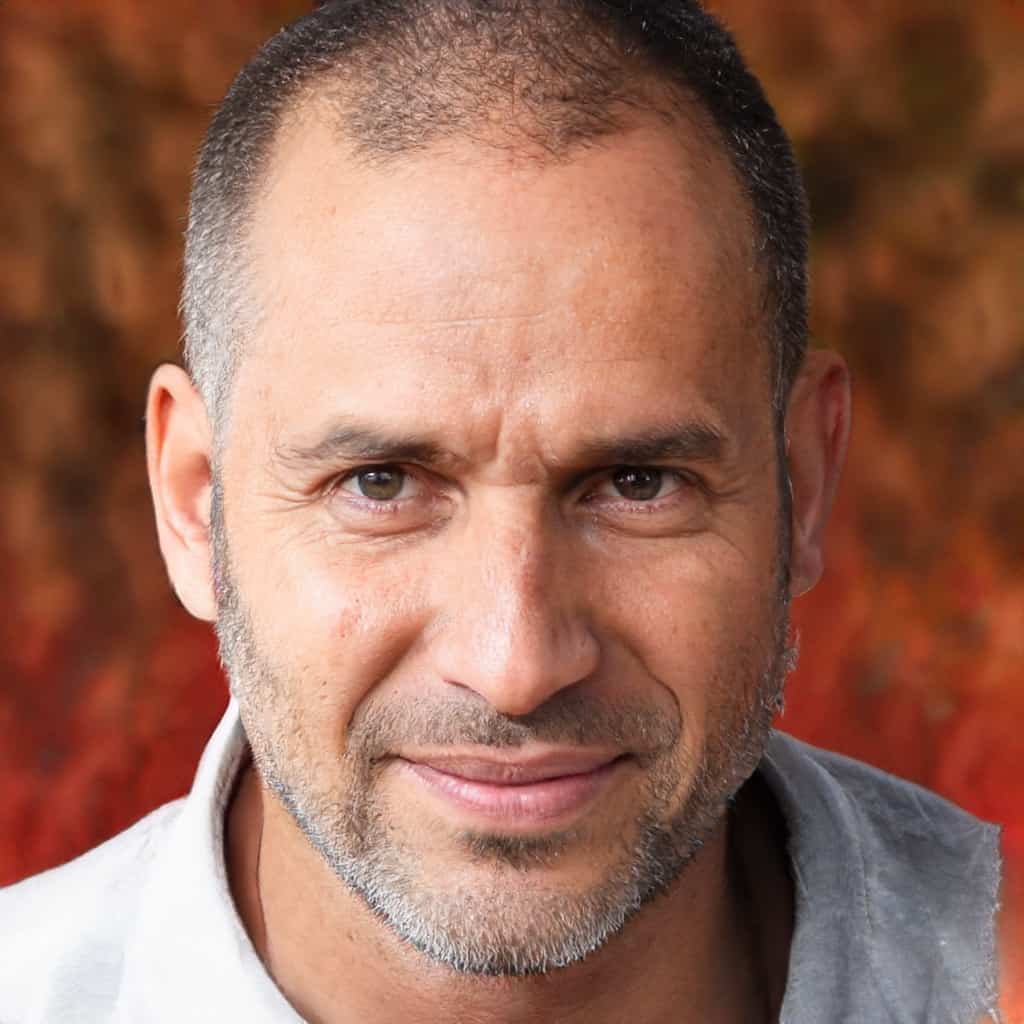 Gary Portman is the founder and main author of Knivesadvice.com. With his extensive knowledge and experience, he is committed to assisting people in choosing the perfect knife for their needs. Through his articles, Gary shares valuable insights on various aspects of knives. With his expertise, readers can make informed decisions and find a knife that is tailored to their preferences and requirements. You can find more info about Gary here.