In search of an outstanding, budget-friendly addition to your kitchen cutlery? Allow me to present a personally vetted list of the top seven kitchen knives, all under one hundred dollars.
---
A Quick Buying Guide for Knives
In my culinary journey, I've tested a wide array of knives, ranging from the most exquisite to the most practical. This list features those which I found to be exceptional in terms of quality and value. But even if you end up choosing a knife not included here, I'd like to share some wisdom to help guide your decision.
Begin by asking yourself, "How much am I willing to invest in this knife?" This question, though simple, can provide great insight into what you're looking for. Remember, in the realm of kitchenware, a higher price tag doesn't always equate to superior quality.
Your next question should be, "What will I use this knife for?" The variety of knives is vast, each designed with a specific task in mind – boning, paring, carving, and so on. However, some knives, like the chef's knife or santoku knife, offer multifunctional benefits. Our focus here is on such versatile wonder
---
What are some must-have properties in a good knife?
Next, I want to share the key attributes every quality knife should possess. This will be particularly useful if you're unsure what to look for when choosing your blade.
Firstly, a quality knife should have a full tang. This means the blade extends into the handle, rather than stopping where the handle begins. Full tang blades offer superior stability and durability compared to half tang blades. If longevity is what you're after, a full tang blade is what you need. Half tang blades may be cheaper due to less material use, but they fall short in the long run.
The second attribute is a bolster. This safety feature ensures you won't slice your finger in the event of a slip. A well-constructed handle crafted from non-slip material is also important. Still, unexpected accidents happen in the kitchen, making a sturdy bolster a vital safety measure.
Finally, a good knife should have a balanced weight between the handle and blade. An imbalance can quickly lead to fatigue during lengthy food preparation. Also, the overall weight of the knife is worth considering. Many seasoned chefs, including myself, prefer heavier knives for their stability. Yet, for home cooks, lightweight knives might be a better option as they offer speed and ease of use.
Now, without further ado, let's delve into my top picks.
---
1. Victorinox Fibrox Pro Chef's Knife
As an avid home cook and kitchenware aficionado, I recently decided to put the Victorinox Fibrox Pro Chef's Knife through its paces, having heard about its worldwide reputation. Originating from Switzerland, Victorinox is a name that's synonymous with durable and high-performing knives. Upon testing this knife, I found a few factors that, in my opinion, make this knife a remarkable tool for any culinary enthusiast, while also noticing some room for improvement.
Design, Features and Usability
Straight off the bat, the knife's handle caught my attention. Crafted from thermoplastic Elastomer, it's designed for a firm, ergonomic grip, minimizing the chances of the knife slipping from the hand. However, during my personal experience, I found that a wooden handle could potentially provide a more natural and secure grip, especially when working with wet or greasy hands.
As for the blade, it's made of high-carbon stainless steel, a standard for any good knife these days. This choice of material ensures long-lasting sharpness and excellent durability. During my tests, I used this chef's knife for a myriad of tasks: chopping vegetables for a hearty soup, mincing garlic for a marinade, slicing a loaf of freshly baked bread, and dicing onions. I was thoroughly impressed with its performance – every cut was effortless, and the blade went through even the toughest vegetables with ease.
Renowned Sharpness and Durability
For a company that's been in existence for over 200 years, Victorinox certainly doesn't disappoint when it comes to delivering razor-sharp blades, and the Fibrox Pro is a testament to this. Throughout my rigorous kitchen testing, the knife retained its sharpness, which allowed me to maintain consistency and precision in my food preparation.
Price and Maintenance
One of the key highlights of the Fibrox Pro is its competitive price point. For a knife of such high-quality performance, it's certainly a bang for your buck. It's truly a price-performance monster, offering excellent value for the quality it delivers.
In terms of maintenance, the Victorinox Fibrox Pro is a dream to clean. Unlike many of its competitors, this knife is dishwasher-friendly. However, to preserve its edge and longevity, I found handwashing it to be a better option.
Pros
High-quality performance at an affordable price
Dishwasher-friendly, offering easy maintenance
Cons
The thermoplastic handle could be improved with a wooden alternative for better grip
Conclusion
The Victorinox Fibrox Pro Chef's Knife proves to be an exceptional choice for both seasoned chefs and home cooks alike. It combines high performance, durability, and affordability in one neat package. Despite the slight drawback with the handle material, this is a kitchen tool I would happily recommend to any culinary enthusiast for its overall value and versatility.
If you are interested in my other reviews have a look at the 7 best dishwasher-safe knife sets or Sabatier knives. 
2. Imarku Chef's Knife – Pro Kitchen Knife 8-inchako
I decided to venture beyond the established brands and test the Imarku Chef's Knife, an 8-inch blade from a relatively new brand based in Shenzhen, China. This fresh face in the cutlery world has garnered attention for its focus on quality and commendable customer service. After putting this knife to the test in my own kitchen, here are my firsthand insights.
Design and Unique Features
The first aspect that struck me was the ergonomically designed handle, crafted from pakkawood. Pakkawood, a high-quality wood derived from Africa, is famed for its durability and comfort, making it an excellent choice for kitchen tools. I found the handle to be well-balanced, providing a comfortable grip during prolonged cooking sessions.
The knife's blade did not disappoint either. Razor-sharp straight out of the box, it smoothly cut through a variety of ingredients with ease. To test its precision, I decided to debone a chicken, an intricate task that requires a sharp and flexible blade. The knife, with a Rockwell Hardness Scale rating of 56-58, performed brilliantly, effortlessly separating the meat from the bone.
Durability and Maintenance
One unique feature of the Imarku Chef's Knife is its emphasis on durability. The blade's composition includes 16 to 18 percent chrome in addition to carbon, a rarity considering other knives typically incorporate only 8-9 percent. Chrome acts as an anti-tarnish material, enhancing the knife's longevity. However, as is the case with all stainless steel tools, it does require proper care to prevent rusting.
Pros
High durability, thanks to the added chrome in the blade composition
Comfortable grip due to the ergonomic pakkawood handle
Cons
The knife tends to lose sharpness easily, requiring frequent honing
Conclusion
My overall experience with the Imarku Chef's Knife has been largely positive. The knife has impressed with its design and functionality, offering a well-balanced grip and satisfactory cutting experience. Its unique use of additional chrome enhances durability, making it a suitable tool for the long haul. However, the need for frequent sharpening may be a concern for some. Despite this minor drawback, I would recommend this knife for anyone looking for a reliable, high-performing kitchen companion that promises longevity and resilience.
3. Dalstrong Chef's Knife – Shogun Series, 6-inch
Having an extensive collection of kitchen tools, I was eager to test the Dalstrong Chef's Knife from their Shogun Series. This 6-inch blade, boasting a striking Damascus style, seemed like a promising addition to my culinary arsenal. After extensive use in my kitchen, here's my detailed review based on my personal experience.
Design, Features and Functionality
The knife exhibits a distinct Damascus style, characterized by unique patterns on the blade. Not just visually appealing, these patterns also indicate the use of quality steel in construction. The blade is crafted from Japanese AUS 10V Super steel, a superior material often found in high-end knives.
What's truly remarkable about this knife is its sharpness. Even during unboxing, I had to exercise great caution. This edge sharpness owes much to the 3-step Honbazuke method, a traditional Japanese blade sharpening technique that Dalstrong engineers have perfected. To put it to the test, I decided to slice an ultra-thin carpaccio from a piece of beef tenderloin. The knife sailed through the task with ease, producing consistently thin slices without tearing the delicate meat.
With its full-tang design and 2.1-inch width, the blade offers ample knuckle clearance, ensuring safety during fast-paced chopping or slicing.
Longevity and Maintenance
One of the selling points of this Dalstrong knife is its lifetime durability, provided it's handled with care. Following the suggested routine of hand washing, rinsing, and drying was simple and maintained the knife's pristine condition throughout my testing.
Pros
The tsunami-rose pattern is visually stunning, adding elegance to the knife.
The knife retains its sharpness exceptionally well, thanks to the quality of steel and sharpening technique.
Cons
At 6 inches, the knife may be slightly short for certain tasks, limiting its versatility.
Conclusion
The Dalstrong Chef's Knife from the Shogun Series impresses with its aesthetically pleasing design, top-notch sharpness, and high-quality construction. While the blade length may limit its usage somewhat, its performance, durability, and elegant design make it a valuable addition to any kitchen. This knife is a worthwhile investment for those who appreciate the fusion of beauty and functionality in their culinary tools.
4. Mad Shark Santoku Knife
As a seasoned home cook and a keen follower of the evolution in kitchenware, I was intrigued to try out the Mad Shark Santoku Knife. While Mad Shark may not have a long history, they've certainly made their mark in the booming U.S. knife industry, producing impressive quality knives. After personally using the Santoku Knife, here's my detailed analysis.
Design, Features and Performance
For the uninitiated, a Santoku knife is Japan's answer to the Western chef's knife. 'Santoku' means 'three virtues' in Japanese, signifying its versatile abilities to slice, dice, and mince. The Mad Shark Santoku Knife does not fall short in fulfilling this promise.
The blade is crafted from premium high carbon stainless steel, renowned for its wear-resistance and anti-rust properties. With a score of 56-58 on the Rockwell Hardness Scale, the blade is significantly durable. To test its versatility, I used this knife to prepare a vegetable stir-fry. From slicing bell peppers, dicing onions, to mincing garlic, the knife was an absolute joy to work with, delivering clean, precise cuts.
The handle, made of plastic, might be a letdown for some users. Despite being ergonomic, a wooden handle could have complemented the knife's aesthetic better. Moreover, the handle features two rivets, whereas I typically recommend three for enhanced safety. Nonetheless, these shortcomings don't undermine the knife's overall performance and can be overlooked given its affordable price point.
Pros
Exceptional affordability without compromising on quality
The blade design is robust and durable
Cons
The plastic handle and lack of a third rivet could use some improvement
Conclusion
Overall, the Mad Shark Santoku Knife is a worthy contender in the affordable kitchen knives category. It not only stands out for its value-for-money proposition but also scores high in functionality. Despite minor quibbles about the handle design, this knife impresses with its performance and durability. For those on a budget looking for a reliable, versatile kitchen companion, the Mad Shark Santoku Knife makes a solid choice.
If you are interested to read more of my articles you can check my comparison between Calphalon vs Cuisinart knife sets or my review of the 5 best Japanese knive sets. 
5. Xinzuo 10-inch Damascus Chef Knife
Stepping into the world of Chinese knife manufacturing, I found the opportunity to test the Xinzuo 10-inch Damascus Chef Knife. Known for its unique appearance and robust build, this Damascus-style knife piqued my curiosity. After a month of daily use in my kitchen, I'm ready to share my detailed insights.
Design, Features, and Performance
Firstly, let's demystify what a "Damascus-style knife" entails. Rather than referring to a specific type of steel, this term is linked to the unique production process. The Xinzuo Chef Knife, for instance, comprises 67 layers of high carbon stainless steel sheets, layered and forged to create the signature Damascus pattern. While hand-forging can enhance the knife's quality and value, it also escalates the cost.
The knife's ultra-sharp blade was a delight to work with in my kitchen. To put it to the test, I decided to attempt a complex recipe that required fine slicing of vegetables, julienning, and precision cuts for a fish fillet. The Xinzuo knife didn't disappoint, maintaining its sharpness and precision throughout the process.
The handle, made of natural rosewood, retains its natural texture and color, which adds to the knife's aesthetic appeal. However, this necessitates careful washing to prevent damage.
In terms of durability, this knife impressed me. Even after a month of daily use without honing, the blade maintained its excellent cutting performance, a testament to its sturdy build.
Pros
The Damascus pattern on the knife enhances its visual appeal.
The natural rosewood handle is a work of art in itself.
Cons
Unfortunately, the blade tends to get jagged easily.
Conclusion
Overall, the Xinzuo 10-inch Damascus Chef Knife emerges as a reliable, stylish, and efficient addition to any kitchen. Despite the slight issue of the blade getting jagged, its overall performance, aesthetics, and durability make it a compelling choice. If you're seeking a blend of elegance and sturdiness in your kitchen cutlery, this knife should be on your radar.
6. Zwilling J.A. Henckels Twin Four Star 6-inch Chef's Knife
I recently had the opportunity to add the Twin Four Star 6-inch Chef's Knife from the revered German brand, Zwilling J.A. Henckels, to my collection. As part of the company's top-selling series globally, I was eager to put this knife through its paces in my kitchen. Here's my comprehensive review after weeks of personal testing.
Design, Features, and Performance
The handle of this knife is crafted from ergonomic polypropylene, ensuring a comfortable grip during use. However, as a devoted home chef, I have a fondness for wooden handles and their warmth. The plastic handle, while efficient, does detract a bit from the overall aesthetics. In terms of durability, the lack of rivets does raise some concerns about long-term use.
The blade, made from special formula high carbon stainless steel, scores an impressive 57 on the Rockwell Hardness Scale. This high score translates into excellent edge retention, and I could personally attest to this after using the knife to prepare several meals. The blade's performance when chopping hard root vegetables and slicing through meat was commendable, maintaining its sharpness throughout.
The standout feature for me was the knife's bolster. Although all the knives in my collection feature bolsters, the one on the Four Star 6-inch Chef's Knife stood out for its exceptional balance. The rat-tail full tang design further enhanced the knife's balance and control.
Pros
The superior bolster significantly enhances balance.
Excellent performance on the Rockwell Hardness Scale test.
Cons
The plastic handle and lack of rivets may compromise the long-term durability.
Conclusion
In conclusion, the Zwilling J.A. Henckels Twin Four Star 6-inch Chef's Knife strikes a commendable balance between performance, balance, and sharpness. Despite minor concerns about the handle and rivets, the knife's prowess in handling various kitchen tasks shines through. If you're seeking a knife that promises excellent edge retention and superior balance, this could be your perfect kitchen companion.
7. Messermeister Park Plaza Chef's Knife, 10-inch
Continuing my exploration of world-renowned culinary tools, I've spent several weeks testing the 10-inch Park Plaza Chef's Knife from Messermeister, a brand famed for its resilience and steeped in over a hundred years of history from the world's cutlery capital, Solingen, Germany.
Design, Features, and In-Use Experience
Upon first glance, it's clear that this knife has been crafted with considerable attention to detail. It is, however, a stamped knife line, and while it still performs exceptionally well, the fact that it's not forged is a minor setback for me personally. I usually prefer the robustness that comes with forged knives.
What is impressive about this knife is its score of 58 on the Rockwell Hardness Scale, an indication of its exceptional durability and edge retention. During my testing phase, I used it to slice through an array of vegetables, meats, and hard cheeses. Even after rigorous use, it maintained its edge impressively, a testament to the meticulous craftsmanship of Messermeister's artisans.
Another feature that stood out for me was the broader blade design, which facilitates a natural arc during the forward cutting motion. This design tweak made it effortless to use, even during extended periods in the kitchen. In one instance, I spent several hours preparing a four-course meal and found that the knife's balance and lightweight construction reduced hand fatigue significantly.
Pros
Exceptional sharpness and durability thanks to the craftsmanship of Solingen artisans.
The lightweight construction makes it ideal for extended use.
Cons
The knife is stamped rather than forged, which could be a drawback for some.
Conclusion
To conclude, the Messermeister Park Plaza Chef's Knife, 10-inch, is a brilliantly crafted culinary tool. Despite the minor gripe about it being a stamped knife, the excellent sharpness, lightweight design, and balanced construction make it a pleasure to use in the kitchen. This knife truly demonstrates the fine tradition of German knife-making, and I would readily recommend it to fellow cooking enthusiasts seeking a reliable tool for their culinary adventures.
---
Conclusion
Lastly, choosing a good knife for your home is like receiving a massage after a long day of work. These knives offer great ease of use, have an extra area of use and sharpness. If you are on a low budget, try to pick according to our little quick guide and decide why you need them for.
To find out more about kitchen knives have a look at my review on Shun knives or my comparison between Nakiri vs Usuba knives.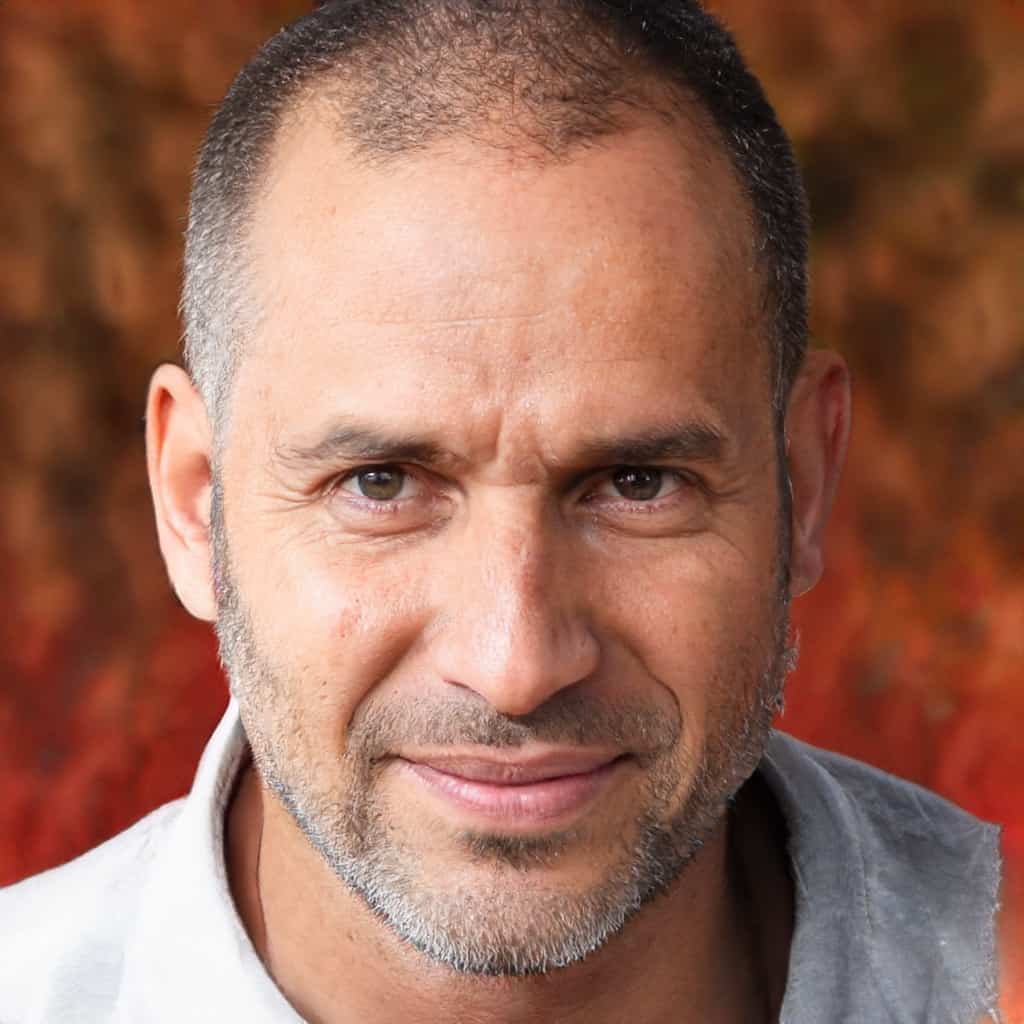 Gary Portman is the founder and main author of Knivesadvice.com. With his extensive knowledge and experience, he is committed to assisting people in choosing the perfect knife for their needs. Through his articles, Gary shares valuable insights on various aspects of knives. With his expertise, readers can make informed decisions and find a knife that is tailored to their preferences and requirements. You can find more info about Gary here.