Do you want to buy a set of knives that are either made in Japan or of Japanese steel? Here are a quick guide and list to pick a set for your needs!
---
A Quick Guide to Buy a Knife Set
The average life of a knife set is more than 10 years in an average household in the United States. So, once you buy a good set of knives, its price is less important than its quality as this is a product for the whole life.
That is why we decided to add a quick buying guide before starting our review. The important part is we need to ask two questions to ourselves. The first one is "How much money do I want to spend on a new set of knives?". This question is particularly important as there are really good knives for every budget. It does not mean if you have a budget under 100 dollars, you will have to end up choosing a low-quality set. Yet, when it comes to knife quality, the sky is the limit.
The second question, on the other hand, is "For what purpose am I going to use this knife set for?" If you are a professional cook or a home cook, your needs and expectations from a set of knives are different. In addition to that, you need to consider what your diet looks like. If you are looking to cook meals predominantly vegetarian or vegan, you do not need to look for a tougher type of knives.
---
What should be there in a good Japanese knife set?
Nowadays, many knife sets have a myriad of knives that you will not even touch once in a lifetime. So, it is good to know which knives are must-have and which are optional.
First off, a chef's knife or a santoku knife. These are the same type of blades that one of them is western-style while the other one is Japanese style. Your Japanese knife set can have either of them or even both, which is good. You use it for different purposes such as slicing, dicing, mincing, chopping and so on.
In a good Japanese set, you can have a good nakiri knife, also called nakiri bocho. This is a knife whose main area of usage is chopping clean-cut vegetables. It has a flat blade; so, it is even easier to have thin and even slices while chopping up veggies.
To find out more about kitchen knives have a look at our artcile about the 5 knife sets we reccomend or the 7 best dishwasher-safe knife sets.
---
What are the characteristics of a good knife?
So, even if you decide to buy something other than our recommended list, we would like to help you with what to look for in a good knife. The good properties are simple but quite obligatory.
For example; the first one is that a good knife needs to have a full tang. Full tang or extended tang do not matter but if you are buying a half tang or skeleton tang, you should know that your knife may not be so durable. Full tang means that the blade does not finish where the handle starts but it extends down the handle.
Secondly, a good bolster is a good safety measure. The unsharpened steel between the handle and blade prevents you from having some kitchen accidents. So, it is safe to say that a well-designed bolster is crucial.
Lastly, a good weight balance between the blade and handle is essential. Surely, this balance may not be so important if your prep session takes about 5 minutes; however, the longer you work in the kitchen, the more tired you will be without a balanced weight.
All right let's get to our list!
---
#1 Dalstrong 5-Piece Knife Block Set – Shadow Black Series
Dalstrong is relatively a new brand; yet, they got off to a flying start. The company provides its clients with exceptional craftsmanship and extraordinary effectiveness. So, our first pick is the Dalstrong 5-Piece Knife Block Set.
Design and Features
Dalstrong's Shadow Black series stands out even when you unbox it. The knife has an incredibly well design, overall. First off, the knives have an elegant black color option which fits well with many kitchen furniture.
The sharpness level is so high right off the box that it can even be considered ruthless. The knives maximize their sharpness as the artisans of Dalstrong finish bladesmiths by hand to 15 degrees per side. As a Japanese set, the company has used the 3-step Honbazuke method.
Let me explain the Honbazuke honing method. It goes through three stages: First, the blade is first coarsely ground by a vertically rotating sharpening stone, then a fine honing comes after. Then, finally, the same grinding process occurs by horizontally rotating sharpening stone.
On the other hand, the material is high-carbon stainless steel with an added vacuum heat treatment which makes the blade very tough. It sits at 58+ on the Rockwell Hardness Scale which is objectively quite high.
Let's get to the handle, then. The military-grade G10 handle is quite resistant to heat, cold and moisture. Overall, it has a comfortable grip thanks to its superior geometry.
Finally, I want to point out the knives that the set includes. There is the 8-inch chef's knife, 7-inch santoku knife, 6.5-inch serrated utility knife, and a 5.5-inch paring knife. This set covers almost every type of kitchen task that we do daily. Yet, I would have liked a boning knife to spice up the range of tasks.
Pros
It has great design and technique
The handle is fun to grip, simply awesome
Cons
It does not come pre-sharpened. You need to hone it
#2 Shun Kanso 6-Piece Block Set
Shun is an import from Japan and their very basic must-have set is this one. Kanso in Japanese means "simplicity" and it deserves this name as it makes meal preparation very easy.
Design and Features
The Shun Kanso 6-Piece Block Set comes with a great storage block to keep your kitchen clean and orderly. It also has built-in honing steel and it has 2 extra slots so that it will still be enough if you expand your cutlery collection.
The high-carbon vanadium stainless steel is a Japanese AUS10A which is one of the best steel types that money can buy. Apart from its razor-sharp edge, its finish gives Kanso a rustic look. Its heat treatment is vital to ensure that the blades last forever.
Another good thing about its design is that it has tagayasan wood handles. Tagayasan means "iron sword wood" and it is notorious for being dense, durable and stable as well as being so elegant.
In addition to these, the brand employs full tang construction which means the blade and handle are like one full plate of steel. Shun blades are always multi-layered which makes it hard to get jagged and scratched. Multi-layered and full tang blades have one more advantage. That is giving the blade higher stability.
Lastly, let's see what is there in the set. There is a very efficient 8-inch Chef's Knife you can use for different purposes. Then 5.5-inch Hollow-Ground Santoku for people who need a nimble knife. Then, there is a 3.5-inch paring knife for peeling fruits and vegetables. 6-inch utility knife is another multi-purpose knife in the set. There is also the honing steel as well as the said wood block.
Pros
The design is aesthetically pleasing and attractive
5-inch santoku is of great help for women thanks to its lightweight
Cons
#3 Cangshan N1 Series 8-Piece Knife Block Set
#3 Cangshan N1 Series 8-Piece Knife Block Set
The Cangshan is a Chinese company that has been manufacturing top of the line blades. This set got the RedDot 2016 award for its unique all-metal structure and ergonomics handle. So, an award-winner knife set obviously should make our list here.
Design and Features
The N1 series is a high-flying knife set by the Cangshan brand and this is predominantly thanks to its forged blades over everything else. Yes, the handles are cool and comfortable or the kitchen shears are very suitable for various areas of usage; yet, the blades are the flagship of this set.
The company employed high-alloy German steel to create an everlasting product. When it comes to toughness, it has a hardness rating of 58 on the Rockwell Hardness Scale. The high-alloy steel is superb as it can easily be re-sharpened after weary use.
In order to increase its durability on structure, the engineers employed a hand sharpening process with the 3-step Honbazuke method. So, your blade will be sharp for too long. If you want to maximize this level of sharpness, you had better hone your blade more often than not.
When it comes to caring, this is applicable to every knife on our list. These knives are just too precious to be washed in the dishwasher. Unless this dishwasher has two legs and you call it "Bob". So, in order for this knife to last longer, you need to handwash it, rinse it and dry it immediately after washing. Otherwise, you can see your steel rusting, jagging, denting and scratching.
Finally, let's take a look at its featured knives, as always. There is an 8-inch chef's knife for chopping, slicing, mincing and dicing purposes. Then, we have the santoku knife which is 7 inches long. Third, there is the bread knife which is good for slicing bread without pushing it down. Additionally, there is a 5-inch serrated utility knife and a 3.5-inch paring knife along with kitchen shears and honing steel.
Pros
The all-metal structure is a surplus
There are 5 multi-purpose knives
Cons
Paring knife looks very similar to a steak knife, which creates confusion
If you are interested to read more of our articles you can check our comparison between Cuisinart vs Calphalon knife sets or our review on Sabatier knives.
#4 Top Chef – Dynasty 9-Piece Block Knife Set
Top Chef is a TV show probably every one of us watches and loves. Their knife sets are also Top Chef level. There is a reason why they say "Please pack your knives and go" on the show. This is how vital knives are to the brand.
Design and Features
This time let's begin with included knives in the set. There is the 8-inch chef's knife, 8-inch bread knife, 9-inch slicing knife, 7-inch santoku knife, 5-inch utility knife, 3.5-inch paring knife in the set. In addition to these, there is a pair of kitchen shears and a sharpening rod along with a knife block.
The Dynasty series is perfect for home cooks as the knives are lightweight overall. The handles are walnut-stained and give a very comfortable grip without a single slip.
Another thing is that it magnifies its sharpness level thanks to its unique 15-degree edge. It cuts in precision. Then, it is hand-finished with the Japanese ultra-fine polishing wheel.
As we mentioned, the knives are quite lightweight; yet it does not mean that they are imbalanced. They have an even weight distribution owing to its stainless end cap.
Another thing is that the Top Chef Dynasty has great customer service with the purpose of providing perfect customer happiness. The thing is that there is a lifetime warranty without any exception. That being said, the lifetime warranty covers everything that is manufacture-related. So, if you have any problems regarding any of the products you can just change or return the product without hesitation.
Pros
The set has the highest number of knives on our list
Its chef's knife is sharp and durable and at the finest level
Cons
The blades need honing after every use, hard to take care of
#5 Shun Classic 2-piece Asian Chef's Knife &Nakiri Set
The last one on our list is a premium pick for people who want an absolute Japanese kitchen style. Japanese chefs, compared to Western chefs, do not use as many knives as others; yet, they prefer knives with a good range of functions. So, this set has a specific type of purpose: Being multipurpose.
Design and Features
So, let's get this out of the way. This set is small. It has only 2 knives but both knives are the knives that you will be using for whole of your life and the knives will be your go-to blades.
The blade construction is VG-10 steel and 32-layer Damascus stainless steel. VG-10 steel is top-notch steel and ensures the knife is sharp and stays sharp for a long time. We talked about Damascus steel before and the pattern is an awesome wavy model.
Both knives have blades whose angles are 16 degrees on each side. It is very powerful and balanced thanks to its full tang. When it comes to its hardness, it sits at 60-61 on the Rockwell Hardness Scale which is the toughest on the list.
The handle is a traditional, D-shaped Japanese handle whose material is ebony pakkawood. Pakkawood is a type of wood that comes from Africa and provides a satisfying grip without slipping even when wet. Thanks to this handle, you will be enjoying even a marathon of preparation sessions.
Pros
Shun brand is the sharpest and most durable brand in the market
VG-10 steel is the same type of steel that samurai swords once used
Cons
The only negative side is the necessity of professional sharpening. Normal honing is not enough
---
Conclusion
At last, if you want to buy a set of Japanese knives, these are the best ones for different prices. They all offer great quality, some of them are complete sets and some just have paltry but the highest quality. As we said before, picking the right knife can be a game-changer in your kitchen skills.
If you are interested in reading further about knives have a look at our comparison between German and Japanese knives or our selection of the best fillet knife for saltwater fish.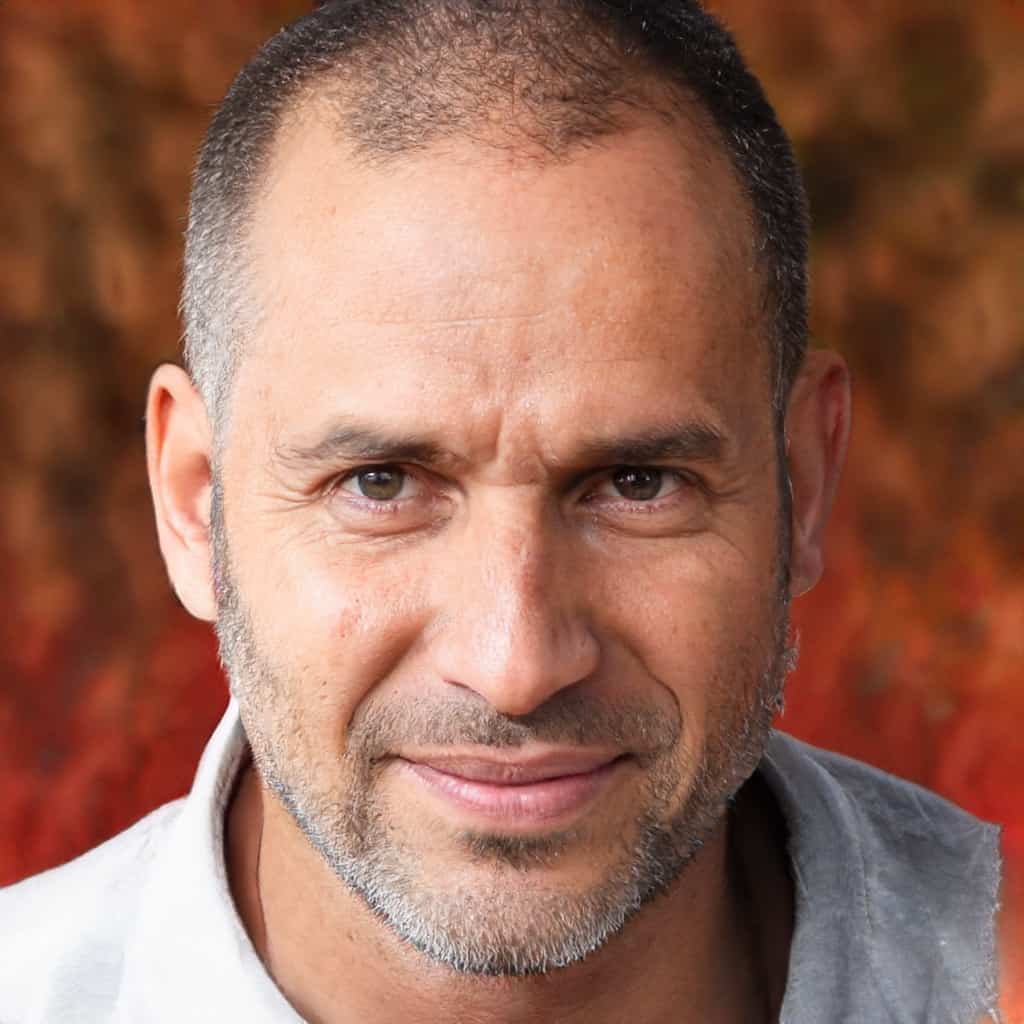 Gary Portman is the founder and main author of knivesadvice.com Using the knowledge he has gained through the years, he aims to help people choose the best knife based on their needs. You can find more info about Gary here.