Mastering the art of filleting saltwater fish is no simple task, as I can personally attest. Precision is key, and much of that precision stems from the quality of your tools. As an experienced chef, I've spent countless hours in the kitchen, my hands intimately familiar with a plethora of knives. And let me tell you, finding the right fillet knife for saltwater fish is essential to your success. I am excited to share with you, in this article, a curated list of some of the finest fillet knives for saltwater fish that I have tested and approved personally.
The 7 Best Fillet Knives for Saltwater Fish
---
1. Mercer Culinary Millennia Narrow Fillet Knife
As someone who loves cooking and trying out different culinary tools, I was really excited to get my hands on the Mercer Culinary Millennia Narrow Fillet Knife. Having personally tested the knife, I'm here to share my first-hand experiences, the good and the not-so-good, to help you make an informed decision.
Performance and Handling
From the moment I picked it up, I was taken by the Mercer Culinary knife's exceptional sharpness. Crafted for professionals, its precision is remarkable, but it doesn't restrict its usefulness to the realms of professional kitchens alone. My experience deboning a salmon fillet was seamless, as the knife sliced through the fish with little resistance, making it suitable for home kitchens as well.
Despite its professional design and performance, the comfort it offers to the user is remarkable. The knife's balance and the textured handle ensured a secure grip, reducing the chances of any slips or mishaps. The eight-inch length, which puts the knife in the range of what most would consider a 'normal' knife length, provided just the right balance of control and cutting power.
There was a time during my testing when I was preparing a large batch of sashimi, requiring the knife to be both precise and swift. The Mercer Culinary Millennia Knife, with its high-carbon stainless steel blade from Japan, truly shone during this task. The narrow blade, paired with its sharpness, allowed me to cut with excellent accuracy, ensuring perfectly thin and consistent slices of raw fish.
Maintenance and Durability
The durability of the Mercer knife was another aspect that stood out to me. It's clear that this knife is designed to be a reliable tool in the kitchen, capable of withstanding frequent use without compromise on performance.
Moreover, the maintenance of the knife is a breeze. Post-preparation cleaning involved nothing more than a quick rinse under the tap, thanks to its stain-resistant blade. This high level of convenience only added to the knife's appeal, saving me precious time during cleanup.
Considerations
However, there were a couple of areas that could have been better. For instance, the knife doesn't come with a sheath. This was a bit of a letdown, as it means you'll need to find a safe storage solution or purchase a sheath separately.
Additionally, while I found the eight-inch length to be optimal, some users might prefer a longer blade for larger fish. This isn't a fault with the knife, but it's certainly something to consider based on personal preferences.
Pros
Exceptional sharpness right out of the box
Durable high-carbon stainless steel blade
Comfortable and secure grip
Stain-resistant and easy to clean
Well-balanced design for precision cutting
Cons
Doesn't come with a sheath
Some users may prefer a longer blade for larger fish
Conclusion
In conclusion, the Mercer Culinary Millennia Narrow Fillet Knife is a remarkable tool that excels in both performance and comfort. Despite a couple of minor drawbacks, its pros far outweigh the cons. Whether you're a professional cook or an enthusiastic home chef, this knife can prove to be a valuable addition to your kitchen arsenal.
If you want to learn about kitchen knives, check my comparison on Wusthof vs Henckels or my review on self-sharpening knife sets. 
2. Cuda 9-inch Fillet Knife
I had the opportunity to test the Cuda 9-inch Fillet Knife. Here, I present my detailed review, informed by personal experience, examining the positives and a few areas where I found room for improvement.
Quality and Durability
What struck me first about the Cuda knife was the superior quality of its material and construction. Crafted from a combination of bonded alloy and titanium, the knife's durability was beyond question. A sharp, titanium-made blade is a boon, offering not just reliability but also excellent resistance to staining.
During my time with this knife, I noted that it managed to retain its sharpness remarkably well, making it clear that regular sharpening wouldn't be necessary. When the time does come for a touch-up, a simple wet stone or a burr would do the job, further enhancing the knife's user-friendly nature.
Handling and Control
The Cuda 9-inch Fillet Knife offered a full tang, a feature that enhanced the knife's balance and improved my precision in handling. The knife sat securely in my grip, reducing chances of slips, a quality that shone during my attempt to fillet a large red snapper. The Scale Grip was another feature that provided better control, fostering confidence even while working with large and challenging fish.
Cuda's triple-layer technology that underpins this knife added to its robustness, making the cutting experience smooth and almost effortless.
Versatility
Another notable aspect of this knife is its flexibility. Designed for bigger fish, the 9-inch length didn't limit its versatility. I used it successfully on both saltwater and freshwater fish, and the knife showed no sign of degradation or loss in performance. This resistivity against both water types ensures that this knife would be at home in any kitchen, be it inland or coastal.
The handle size was just right for me – not too small or too large. However, this might be a subjective matter and could vary according to personal preference.
Pros
Superior grip with the Scale Grip feature
Durable and sharp, owing to the bonded alloy and titanium construction
Flexible and versatile for both saltwater and freshwater fish
Maintains sharpness for a long time
Stain-resistant and reliable
Cons
No sheath included
Handle size might be too small for those with a firm grip
Conclusion
After spending some quality time with the Cuda 9-inch Fillet Knife, I can vouch for its strength, precision, and flexibility. Although it doesn't come with a sheath and the handle size might not suit everyone, its positives significantly outweigh the negatives. Its user-friendly features and reliable performance make it a fantastic choice for anyone seeking a durable and efficient fillet knife, especially those dealing with larger fish.
3. Bubba Blade 9-inch Fillet Knife
As a culinary enthusiast, I am always on the lookout for tools that can enhance my experience in the kitchen. Recently, I had the opportunity to personally test the Bubba Blade 9-Inch Fillet Knife. In this review, I will share my personal insights, the highs, and the lows to provide you with a comprehensive understanding of the product.
Purpose and Construction
Primarily designed for filleting and boning fish, the Bubba Blade knife proves that specialization can often lead to superior performance. Its stainless steel blade infused with titanium affords it exceptional sharpness and durability, making it an ideal tool for its intended purpose.
When I tested this knife on a larger catch, its sharpness was noteworthy. The blade sliced through the fish, separating the fillets from the bones with ease. Also, its stain-resistant and rust-resistant qualities are a significant advantage, further extending its longevity.
Design and Handling
The total length of 15 inches, with a 9-inch blade and a 6-inch handle, seemed initially intimidating but proved to be a boon during usage. The knife features safety guards that protect the blade, a feature I found particularly useful when dealing with fish with hard spines.
One outstanding feature is the handle's trigger grip, which provides an additional non-slip feature. I recall a time when I had to fillet several fish in quick succession for a family gathering. Despite the repeated use and inevitable wet conditions, the textured handle ensured that the knife stayed firm and secure in my hand, enhancing my control over the cutting process.
Maintenance
While the Bubba Blade Knife showcases many exceptional features, it does require frequent sharpening. In my experience, I found myself needing to sharpen it every few months. However, considering its overall performance and reliability, this extra maintenance step seemed a small compromise.
Pros
Exceptionally sharp for precise filleting
Stain-resistant and rust-resistant for enhanced durability
Safety guards to protect the blade
Comfortable and secure handle with a trigger grip
Reliable and durable construction
Cons
Requires frequent sharpening
Conclusion
Overall, my experience with the Bubba Blade 9-Inch Fillet Knife was positive, thanks to its remarkable sharpness, durability, and thoughtful design. Although it requires regular sharpening, the knife's outstanding performance and reliable construction make it a valuable addition to any kitchen, particularly for those who often prepare fish. I would highly recommend this knife to anyone seeking a specialized tool for filleting and boning fish.
4. American Angler Delta Series Saltwater Manual Fillet Knife
As someone with a deep passion for culinary arts, I recently got the opportunity to try out the American Angler Delta Series Saltwater Manual Fillet Knife. I found the experience to be quite enlightening. Here, I share my firsthand experience, delving into the knife's performance, its advantages, and areas of potential improvement.
Blade Quality and Versatility
The American Angler Delta Series Fillet Knife stands out due to its remarkable sharpness. Constructed from high-quality German stainless steel, the blade delivered an impressive performance whether I was filleting a small crappie or tackling a sizable tuna.
An appealing aspect of the Delta Series is its wide range of size options, allowing you to select according to your needs. While testing, I found the larger-sized knives particularly effective for saltwater fish, which tend to be larger.
Durability and Maintenance
The knife's durability is undeniable, promising a long-lasting presence in your kitchen tools. Moreover, its affordability makes it a highly attractive choice for both amateur home cooks and professional chefs.
Notably, the knife's sharpness sustains over time, alleviating the need for frequent sharpening. This low-maintenance quality gives the American Angler Delta Series an edge in practicality.
Grip and Comfort
The knife features a no-slip Santoprene handle, which firmly stayed in my grip, offering excellent control during the cutting process. I distinctly recall a day when I had a large batch of fish to prep for a party – despite the prolonged use, I didn't experience any fatigue, which speaks volumes about the knife's ergonomic design.
Rust Resistance
Rust resistance is an essential attribute in a fillet knife, given its frequent exposure to moisture. The American Angler knife didn't disappoint in this regard either, displaying impressive resistance to rust.
Pros
Remarkable durability
Superior sharpness suitable for various fish sizes
Firm and secure grip
Rust-resistant, ensuring longevity
Maintains sharpness over an extended period
Cons
Does not come with a sheath
Conclusion
My personal experience with the American Angler Delta Series Saltwater Manual Fillet Knife was predominantly positive. The knife's sharpness, durability, and comfort of use make it an excellent investment for those regularly engaged in fish preparation. The lack of a sheath is a minor downside compared to the knife's impressive performance. Whether you're a hobbyist cook or a seasoned chef, this knife is sure to elevate your culinary endeavors, especially when it comes to handling fish.
If you are interested in my other reviews have a look at fillet knives for salmon
5. Rapala 4 Soft Grip Fillet Knife
Having tested a plethora of kitchen knives over the years, I recently set my sights on the Rapala 4 Soft Grip Fillet Knife. I was intrigued by its features, and I'm pleased to share my personal experience, detailing its strengths and areas for improvement.
Blade Quality and Handling
The standout feature of the Rapala 4 is undoubtedly its German stainless steel blade. Known for its superior quality, the steel ensured the blade's exceptional sharpness. This sharpness was put to the test when I had to fillet some quite tough saltwater fish – the knife handled it with ease, cutting through smoothly.
The soft grip handle, designed to prevent slipping, was a major plus. The grip texture provided a firm hold, enhancing the safety and precision of each cut. However, for individuals with larger hands, the handle size might pose a slight inconvenience, as it seemed on the smaller side.
Extras: Sheath and Sharpener
One of the things I appreciated about this knife was the inclusion of a sheath and a sharpener. The sheath was a valuable addition, offering both safety and portability. I recall a fishing trip where the sheath proved incredibly useful, allowing me to transport the knife safely and use it on the spot.
As for the sharpener, while it's a thoughtful inclusion, its effectiveness was somewhat questionable. During my use, I found it didn't quite bring the knife to the level of sharpness I desired. You might want to consider investing in a more robust sharpener for optimal results.
Pros
Exceptionally sharp blade made from high-quality German stainless steel
Non-slip grip for secure handling
Durable construction
Comes with a protective sheath for safe storage and portability
Cons
The included sharpener isn't of the highest quality
The handle might be too small for those with larger hands
Conclusion
Overall, my experience with the Rapala 4 Soft Grip Fillet Knife was largely positive. The knife's sharpness, comfortable grip, and added portability with the sheath make it a commendable choice for any culinary enthusiast or professional. While the sharpener's quality and the handle size could be improved, these are minor issues compared to the overall performance of the knife. For those in need of a reliable fillet knife, especially for dealing with tougher, saltwater fish, the Rapala 4 Soft Grip Fillet Knife is a worthy contender.
6. Bubba Blade 9 inch Serrated Flex Fillet Knife
After spending some quality time in the kitchen with the Bubba Blade 9 Inch Serrated Flex Fillet Knife, I feel compelled to share my personal experience. This blade not only outperformed my expectations but also introduced me to a few unique features that make it a standout in its class.
Construction and Build
Mirroring its cousin, this Bubba Blade fillet knife boasts a 9-inch blade attached to a 6-inch handle, rendering an overall length of 15 inches. A standout feature is the inclusion of safety guards on the blade, specifically designed to protect against potential damage from fish spines. This precautionary measure proved useful during a particularly challenging filleting session involving a large, spine-dense fish.
Moreover, the handle of this knife incorporates a trigger grip which effectively enhances the non-slip attribute, providing an excellent hold even when maneuvering complex cuts.
A Handle for Comfort
What sets this knife apart, however, is its thoughtful design for those who suffer from arthritis and gout. The handle, crafted from a comfortable rubber and boasting an ergonomic design, was surprisingly comfortable even during long hours of use. I tested this knife during an extensive cooking session that involved filleting numerous fish, and it remained comfortable throughout.
Blade Quality and Accessory
The blade, being stain and rust-resistant, maintained its appearance and effectiveness even after rigorous use. The serrated edge was especially useful when filleting larger fish, ensuring smooth, precise cuts each time.
The inclusion of a sheath is a thoughtful addition, though its quality may be a bit lacking for some users. While it does provide protection and portability, its overall build quality is somewhat inferior to the knife's.
Pros
Exceptional for filleting large fish
Delivers very smooth, precise cuts
Ideal for individuals with arthritis and gout, thanks to the ergonomic handle design
Blade is stain and rust-resistant, maintaining longevity
Non-slip feature improves safety and control
Cons
The included sheath, while functional, could use an upgrade in quality
Conclusion
In essence, the Bubba Blade 9 inch Serrated Flex Fillet Knife is a formidable addition to any culinary toolkit, particularly for those dealing with conditions such as arthritis and gout. The comfort offered by its ergonomic handle is commendable, and its performance is unquestionable. While the sheath may fall short in quality, it's a minor issue in comparison to the knife's overall utility and performance. My personal experience with this knife was overwhelmingly positive, and I recommend it to anyone seeking a reliable, user-friendly fillet knife.
7. Morakniv Fishing Comfort Fillet Knife
I have recently had the pleasure of using the Morakniv Fishing Comfort Fillet Knife and can't wait to share my hands-on experience with you. This knife has made quite a name for itself, primarily due to its unparalleled comfort and sharpness, and I can vouch for its reputation after personally testing it in various fishing situations.
Comfort and Size Variations
One of the most noteworthy features of this knife is the outstanding comfort it provides. Whether you are preparing a meal or engaged in an extended filleting session, this knife ensures that your hand doesn't tire. It's available in two different sizes, 3.5 inches and 6.1 inches. Although some may perceive it as slightly shorter for certain fish species, I found the 6.1-inch version to be just right for my needs.
Blade Quality and Durability
The blade, crafted from stainless steel, exhibits excellent sharpness and durability. I've run this blade through a battery of tests, filleting everything from snapper to bass, and it's held up exceptionally well. Its stain and rust resistance are added perks, contributing to its long-lasting reliability.
However, the knife does exhibit high friction, which can be seen as both a pro and a con. Although this characteristic may affect the smoothness of cuts, it enhances the grip security, significantly reducing the chances of slippage during operation.
Additional Features
Interestingly, the Morakniv fillet knife also boasts an odor-resistant feature, which came as a pleasant surprise. Having tested this feature by filleting a notoriously odorous fish, I found that the knife did not retain any unpleasant smells afterward.
Upon purchase, the knife also comes with a sheath, significantly enhancing its portability and convenience. While it's not intended for larger fish, it is perfectly suited for medium to small-sized species.
Pros
Exceptional comfort during use
High durability and reliable performance
Sharp and effective cutting edge
Non-slip grip for enhanced safety
Resistant to both odor and rust
Includes a sheath for convenience and portability
Cons
High friction may hinder the smoothness of cutting
May be too small for larger fish
Conclusion
In summary, the Morakniv Fishing Comfort Fillet Knife offers great value, especially if you typically work with small to medium-sized fish. Its comfort, sharpness, and unique features like odor resistance make it a worthy addition to any fishing gear. While the high friction and size limitations may be minor setbacks for some users, they don't detract from the overall quality and performance of this knife. Based on my personal experience, I can confidently recommend this knife to both amateur and seasoned anglers alike.
Conclusion
This has been a list of some of the best fillet knives for saltwater fish. All of them have their advantages and disadvantages. So, in the end, it's up to you to decide which one is the best for you. And, I hope you choose a knife from our list.
If you are interested in reading more of my articles, you can check my electric fish fillet knives review or fish fillet knives review.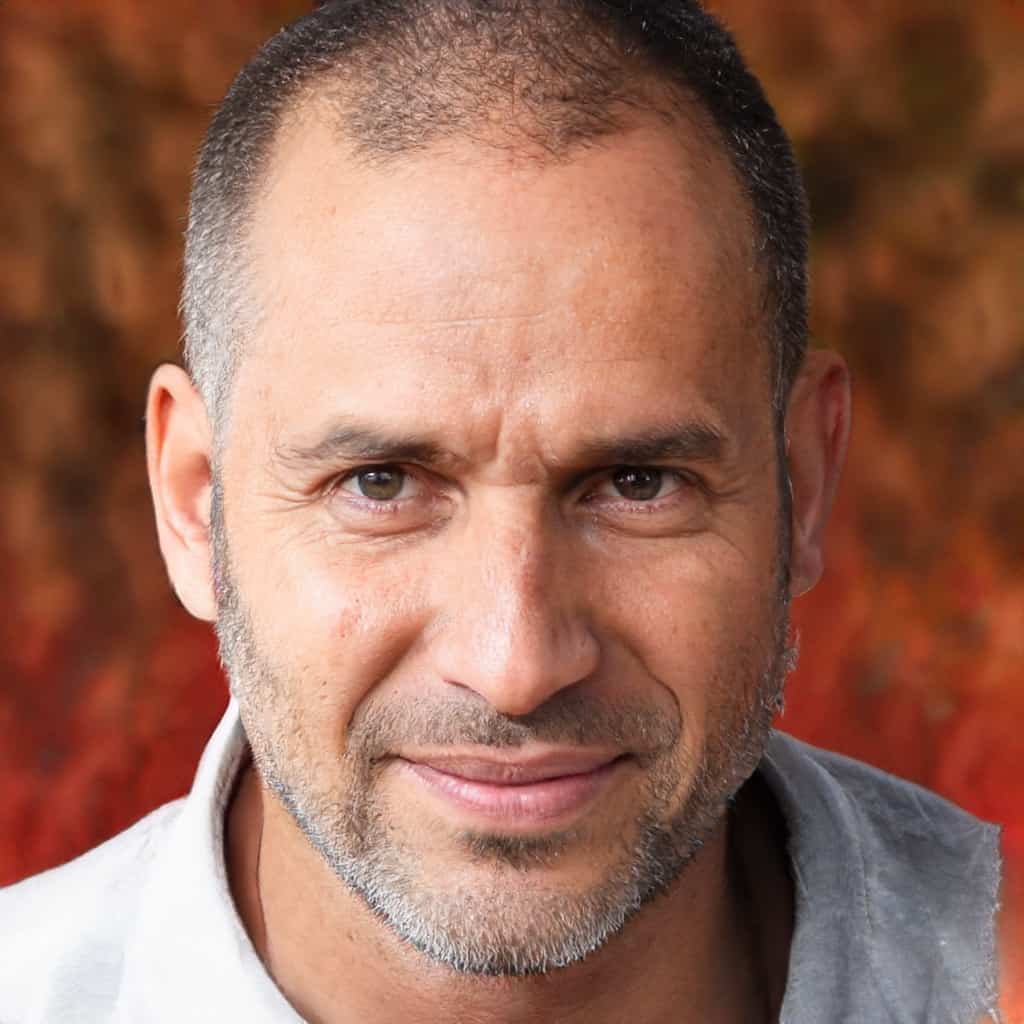 Gary Portman is the founder and main author of Knivesadvice.com. With his extensive knowledge and experience, he is committed to assisting people in choosing the perfect knife for their needs. Through his articles, Gary shares valuable insights on various aspects of knives. With his expertise, readers can make informed decisions and find a knife that is tailored to their preferences and requirements. You can find more info about Gary here.