Fish fillet knives have come a long way. Knowing that electric versions exist and some of them are pretty cheap and common can tell you that there is a high demand for them in the market. In this review we will try to help you find the best electric fish fillet knife that you can get for an affordable price.
There are some notable differences between an electric fish fillet knife and an electric one. The main one is that it makes the work of cutting and filleting fish much easier. But there is a little more depth to that.
Even though electric fish fillet knives can be much easier to use there are some notable downsides as well.
For more information about knives have a look at the fillet vs boning knives comparison.
The Upsides and Downsides of Using an Electric Fish Fillet Knife
Let's firstly talk about what you gain when using an electric fillet knife. Cutting through fish is done much easier when electricity is there to do the job for you. But even though it is easier it does not mean that it is done better.
Many people that have done a lot of fish cutting and filleting know that an electric knife cannot do the job that a good and experienced human hand can do.
On the other side, people who do not have much experience will have a good time. Electric fish fillet knives give people much more control and are easier to use. And because of that they are much more common in these types of people.
Another downside of electric fish fillet knives is the fact that it is not portable. The need to plug the knife into an outlet each time you want to use it is a very big downside. This means that these electric knives cannot be used by people that need their knives in the outdoors. This includes fishermen, hikers and similar.
Other notable downsides with using an electric knife is that it will not last as long as a normal knife can. The fact that it works on electricity always gives you a chance that it can fail at any moment.
If you are interested to read more of our articles you can check our guide on fillet knives for salmon or fillet knives for saltwater fish.
The 7 Best Fish Fillet Knives
---
1. The Cuisinart CEK-40 Electric Knife
This Cuisinart electric knife is a very good example of how an electric knife should look like and function. A very versatile and good looking knife for the price you pay.
The blade on this knife is made out of a standard stainless steel, nothing special but it does maintain its edge for a long time. A plus that you get when you purchase this electric knife is that it comes with two different blades. The first one is made to cut bread and the other one is specially made for cutting meat.
It also comes with a pretty looking wooden shelf for better storage. There is space for both of the blades and the knife handle. Speaking about the handle, it is an ergonomic handle specifically made to endure a lot of pressure. Do not be scared to use this knife for longer periods of time, it is one of its strengths.
Pros
Comes with two different blades
It also has a wooden shelf for better and easier storage
Very high quality ergonomic handle
Can endure a lot of stress
It is small enough to fit into tight spaces
Cons
Not too good at cutting through bones
2. The American Angler PRO Electric Fillet Knife
A crowd favorite for quite a long time now. This American Angle PRO electric fillet knife crushes its competitors with superior quality. It has a motor that runs on 110 volts, which is much more than most of the other electric fillet knives.
The thing that sets this knife apart from the others is really the blade. On purchase, it comes in two different types. You can order made from stainless steel, or the star of the show, titanium.
A blade made from titanium is a joy to use. You can cut through anything, every single thing you can name. The sheer strength and power of this blade is enough to make this knife one of the best on our list. It is a blessing if you want to work with tougher and bigger fish.
The handle is a very well-made ergonomically made so you do not suffer from fatigue from long usage.
Overall an amazing and magnificent knife for people who need to do heavy duty tasks with an electric knife.
Pros
Blade can be stainless steel or titanium
The titanium blade is extremely tough and durable
Ergonomic handle to reduce fatigue
A tough yet flexible knife
Crowd favorite for a long time
Cons
Can be a little expensive for some people
3. The Krups 371-70 OptiSlice Electric Knife
This Krups electric knife packs a lot of power. Perhaps the most powerful electric knife that Krups has made, it is a very good knife for beginners alike.
A massive pro that this knife has is the fact that is sharpens itself. Meaning you will spend no time sharpening and making sure the blade has a sharp edge.
An amazing knife for cutting and filleting fish, but you shouldn't be scared to use it on other types of meat. The good durability and strength of this knife ensures that it will not struggle to cut through tougher meat or even some bones.
Did we mention it is dishwasher safe? Yes, quite weird for an electric device. That makes cleaning this knife an ease.
Since this knife sharpens itself and you can also clean it in the dishwasher, makes this electric knife one of the easiest to maintain and take care of in our list.
Pros
Very good strength and durability
Powerful motor
Self sharpening blade
Dishwasher safe
Can cut virtually any kind of meat
Cons
Shape can be a little awkward to use at first
4. The Black & Decker EK 700 Slice Right Electric Knife
This Black & Decker electric knife is a definition of quality. Made from a well known company, this tool can serve as a all in one knife.
The blade on this knife is serrated, meaning you can use to cut bread and different types of fish. You shouldn't limit this knife to only bread and fish though. This powerhouse can cut through anything: chicken, turkey, bones you name it.
The ergonomic handle on this knife is a joy to hold. It provides the user with a good and firm grip that does not loosen even if you use it for prolonged periods of time.
You can take out the blade from this knife and either hand wash them or you can put them in the dishwasher for easier cleaning.
Pros
Blades can be taken out for cleaning by a press of a button
Ergonomic handle will not loosen even if given a lot of stress
It has an activation key safety-lock
Very versatile, it can cut fish, chicken, pork, virtually anythingt
Cons
9-inch blade can be too big for smaller cuts of meat
Reviews have claimed that the AC cord is shorter than usual
Doesn't come with a carry bag
To find out more about fillet knives have a look at our best fish fillet knives review or article on Tomodachi knives. 
5. The Rapala Heavy Duty Electric Fillet Knife
Let's talk about a true heavy duty knife. Having that in its name is telling you that this knife means business. This Rapala Heavy Duty electric fillet knife is like a pocket chainsaw. Having a 110 V supply, this thing is made for abuse.
The blade of this knife comes in at 7 and a half inches which makes it a short-medium sized knife. A very good for quick but tough work. This electric knife can cut through tougher meat and bones like nothing else. It is designed for heavy work and you shouldn't be scared to use it to its full potential.
The ergonomic handle which has holes that perfectly control airflow, reduces fatigue and gives you a very good feel while holding.
We recommend this electric knife to people who want a very tough and versatile electric knife and can rely on it in every situation.
Pros
No work that this knife cannot do
Extremely durable and tough
AC cord is very long
7 and a half inch long blade can be used for many different cuts
A strong, 110 V supply
Cons
Blade length can be a bit small for some cuts
Can be a bit expensive for some people
6. The Toastmaster 6102 Electric Carving Knife
This Toastmaster electric carving knife is a knife that is very popular with professionals. Its unique shape and design is made for comfort and efficiency. Don't be fooled by this knifes sleek and clean look though, it can endure a lot of stress.
The stainless steel blade on this knife can be popped right off with a press of a button to be cleaned either by hand or with a dishwasher. It is also serrated much like most of the other electric fillet knives. Serrations help you to cut bigger and thicker slices of meat.
This knife isn't limited to only fish though, feel free to use it on ham, chicken pork and literally any kind of meat that you work with.
A difference between this electric knife and other ones is the handle. It is made to be held in a little more different way that an ordinary electric on non electric knives. This might be a blessing our a curse for some people. But once you learn how to hold and control this beast, you will have an easy time cutting through any kinds of meat.
Pros
Very versatile, it can cut though any meat
Blade can be removed for better and easier cleaning
Interesting and unique shape
Used by many professionals
Cons
Blade can be a bit short for many cuts being only 3 inc
Can be a bit wired to hold due to the unique handle shape
Is a bit on the heavier side
7. The Berkley Electric Fillet Knife
This Berkley electric fillet knife is considered by many a classic. It isn't much different than any ordinary fillet knife. This knife screams quality.
The blade is a standard stainless steel blade which is very resistant to corrosion and maintains its edge for a long time. It can be popped off just with a press of a button to either clean it or store it.
It has a safety lock mechanism so you do not turn it on by accident and hurt yourself.
A big pro about this knife is the handle. It has one of the best shapes to suit your hand and bring you comfort when holding.
Pros
Strong 110 V supply
Ergonomic handle designle
Rust resistant stainless steel blade
Blade can be removed by a press of a button
Standard knife shape
Cons
People argue that the AC cord on this knife is a bit short
Does not really aesthetically stand out from other knives
Conclusion
As you can see, there are many factors that you need to take into consideration before you buy an electric fillet knife. We hope that we cleared some of the pros and cons of using an electric knife versus using an ordinary knife.
By using an electric knife over a normal handheld knife, you save a couple of things. First of all, time. Using a electric knife over a normal knife saves you a lot of time especially when you are working with big amounts of fish or other meat. Another thing is that you save money.
You must have seen how some professional and high-quality knives can go for massive amounts of money. Maybe even above $200, but buying an electric one most often will cost you not more than $80. And these are the reasons that should convince you to buy an electric fillet knife over a normal knife.
If you are interested in our other reviews have a look at boning knives for deer or best Cuisinart knives.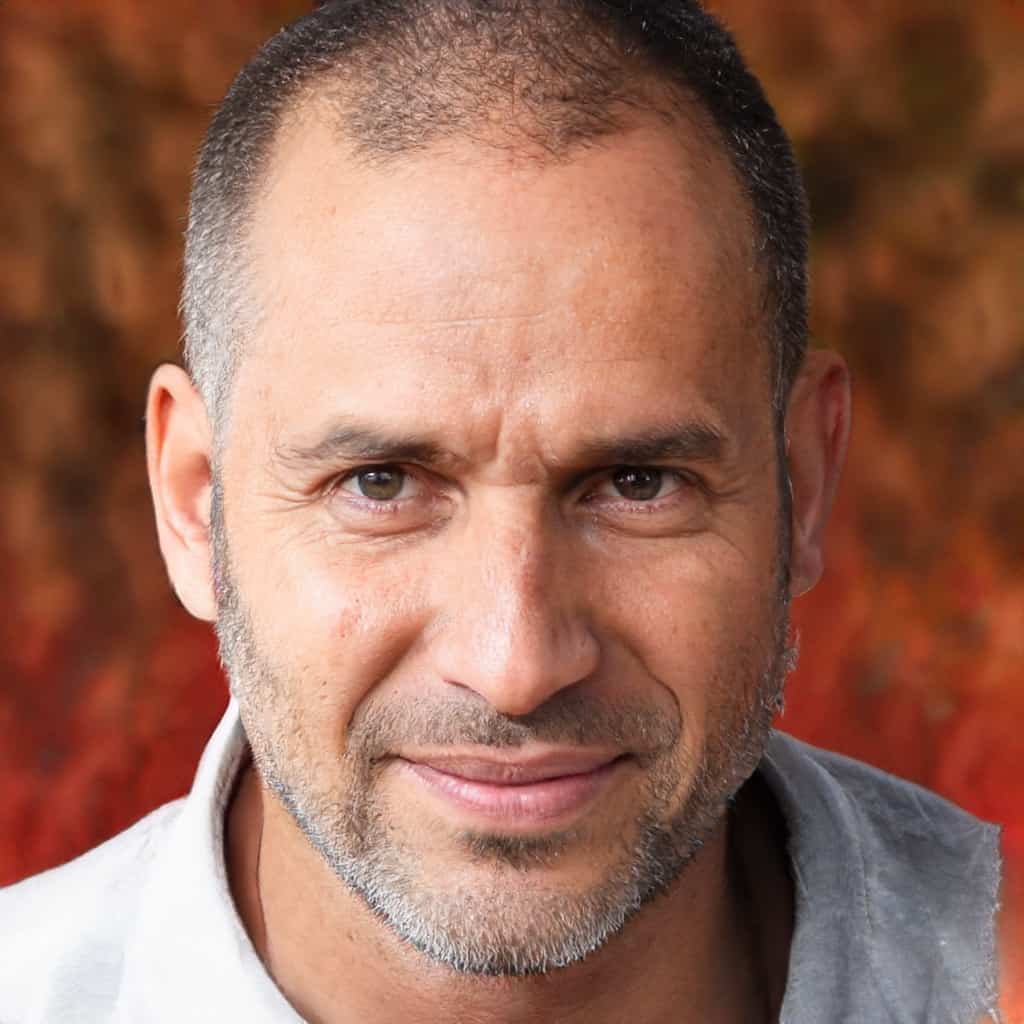 Gary Portman is the founder and main author of knivesadvice.com Using the knowledge he has gained through the years, he aims to help people choose the best knife based on their needs. You can find more info about Gary here.