As a seasoned chef, I've seen fish fillet knives evolve immensely over time. The prevalence of electric versions on the market, coupled with their attractive price point, illustrates their high demand. In my time using and evaluating these knives, I'm eager to share my findings on the best affordable electric fish fillet knife available to you.
Electric fish fillet knives and traditional ones have distinct differences, the main one being the ease of cutting and filleting fish that the electric variety offers. However, there's more complexity to this than meets the eye.
While the convenience of electric fish fillet knives is undeniable, it's crucial to address their potential drawbacks as well.
For more information about knives have a look at the fillet vs boning knives comparison.
The Upsides and Downsides of Using an Electric Fish Fillet Knife
Let's start with the advantages of using an electric fillet knife. There's no denying the ease with which you can slice through fish when electricity takes up most of the effort. However, ease of use doesn't always translate to superior results.
From my extensive experience with filleting fish, I can tell you that an electric knife, no matter how advanced, can't match the finesse that a skilled hand and a traditional knife can deliver.
That being said, for novices, an electric fish fillet knife can be a godsend. It provides greater control and is straightforward to use, making it a popular choice amongst those who are new to the art of filleting.
A notable drawback of electric fish fillet knives is their lack of portability. The necessity of having to plug in the knife every time it's used can be a significant hindrance. This restriction renders them unsuitable for those requiring knife usage in outdoor settings, such as fishermen or hikers.
Another consideration with electric knives is their durability, or rather, their lack thereof, when compared to traditional knives. The reliance on electricity implies the risk of an unexpected malfunction, which can be inconvenient to say the least.
If you are interested to read more of our articles you can check our guide on fillet knives for salmon or fillet knives for saltwater fish.
The 7 Best Fish Fillet Knives
---
1. The Cuisinart CEK-40 Electric Knife
From my firsthand experience with the Cuisinart CEK-40 Electric Knife, I can confidently attest to the fact that it serves as a shining example of what a well-engineered electric knife should be. Not only does it offer versatility in terms of functionality, but it also boasts an aesthetic appeal that easily blends with the decor of any kitchen. The best part? It offers all this without causing a dent in your pocket, making it a true value-for-money investment.
Assessing the Blades
The knife comes equipped with a blade crafted from standard stainless steel, which may seem unexceptional, but its longevity and edge-retention capabilities should not be underestimated. To illustrate this, I vividly remember carving a particularly tough roast one Sunday afternoon. I anticipated a struggle, but to my surprise, the blade navigated through the meat with ease and maintained its sharpness, even after repeated use.
What adds further value to your purchase is that this electric knife kit includes two unique blades. One of these is tailored for precision-cutting through bread, which I found especially useful during breakfast preparations. The other blade is specifically designed for slicing through meat. This versatility ensures the knife is primed and ready for almost any kitchen task you throw at it.
Design and Ergonomics
The CEK-40 Electric Knife also includes a visually pleasing wooden shelf, which provides a convenient and attractive storage solution. This shelf accommodates the knife handle and both blades without cluttering your kitchen counter.
On the topic of the handle, the knife boasts an ergonomically designed grip. From experience, it's clear that this handle was created to withstand heavy pressure and prolonged use. I once spent a good part of my evening finely chopping ingredients for a large dinner party. I was pleasantly surprised to find the handle remarkably comfortable, even after hours of continuous use.
Pros
Includes two versatile blades for various kitchen tasks.
Comes with a visually pleasing and functional wooden shelf for tidy storage.
Features a high-quality ergonomic handle, suitable for extended use.
Designed to handle a high amount of stress without compromising performance.
Compact enough to fit into tight spaces or smaller kitchens.
Cons
Struggles with cutting through bones, not ideal for certain meat preparations.
Final Thoughts
In conclusion, the Cuisinart CEK-40 Electric Knife, with its balance of functionality, durability, and design, is a robust and reliable addition to any kitchen arsenal. While it might fall short in processing bone-in cuts, its pros far outweigh this minor setback. It's a tool that encourages kitchen creativity and efficiency while maintaining a user-friendly design, making it a worthwhile investment for both novice cooks and culinary experts alike.
2. The American Angler PRO Electric Fillet Knife
I've had the pleasure of trying the American Angler PRO Electric Fillet Knife, and it's safe to say this tool has won the popular vote for quite some time, and for good reason. This electric fillet knife stands head and shoulders above its competitors in terms of superior quality and performance.
Superior Motor Performance
A key feature that differentiates this knife from others in its category is its impressive 110-volt motor. This powerful component far outshines those of most other electric fillet knives I've used. This powerful motor ensures smooth and effortless cutting, even during extended usage.
The Blades: Stainless Steel vs. Titanium
When purchasing the American Angler PRO, you're presented with two blade material options: stainless steel or the star performer, titanium. I've had the opportunity to work with both, and each has its unique strengths.
The titanium blade is an absolute standout. I recall an instance when I was tasked with preparing a rather tough, large-sized tuna for a family gathering. The titanium blade cut through the fish with remarkable ease, a testament to its strength and power. This blade is a true game-changer if you regularly deal with larger and more resilient types of fish.
Ergonomic Design and Usability
Another admirable feature of this knife is its well-crafted ergonomic handle. Extended use of any tool can cause fatigue, but with this knife, it's a different story. Once, I had to prepare several fish for a fishing tournament's final dinner. Despite the long hours of use, the handle provided a comfortable grip, reducing strain and maintaining my efficiency.
Pros
Offers blade options of either stainless steel or superior titanium.
The titanium blade is impressively durable and tough, capable of handling even the most robust tasks.
Designed with an ergonomic handle to minimize user fatigue.
Demonstrates both toughness and flexibility, essential for a variety of tasks.
Long-standing crowd favorite, indicating its sustained performance and quality.
Cons
The price point may be a bit steep for some users.
Final Thoughts
In conclusion, the American Angler PRO Electric Fillet Knife is a truly outstanding tool for heavy-duty tasks, especially for those who frequently work with larger and tougher types of fish. While it might be slightly expensive, the superior performance and durability this knife offers make it a worthy investment. The comfort and reduced fatigue from its ergonomic design, coupled with its power and versatility, indeed make it a standout choice in its category.
3. The Krups 371-70 OptiSlice Electric Knife
Having had the opportunity to test the Krups 371-70 OptiSlice Electric Knife, I can attest to its impressive features. This knife, possibly the most powerful electric model Krups has developed, offers a fantastic starting point for beginners stepping into the world of electric knives.
Powerhouse Performance
This Krups electric knife is characterized by an incredibly robust motor that enhances its cutting power. This feature elevates its performance and makes it an ideal companion for various culinary tasks, not just for beginners, but also for experienced cooks looking for a reliable tool.
Self-sharpening Blade
What really sets the Krups 371-70 OptiSlice apart is its self-sharpening mechanism. I recall the time I had to prep for a large BBQ party. The ease with which this knife maintained its sharpness, without any need for manual sharpening, was a massive boon, saving precious prep time.
Versatility in Cutting
Though it excels in filleting fish, don't limit this knife's capabilities to just that. The impressive durability and strength of this blade make it a versatile tool, capable of tackling a wide range of meats. I've even successfully used it to cut through some tougher meats and bones with little to no struggle.
Easy Cleaning and Maintenance
Another standout feature of this knife is its surprising dishwasher-safe design. This isn't a feature commonly associated with electric appliances, so it's a big plus. After an intensive cooking session, being able to simply pop it into the dishwasher made clean-up a breeze.
Pros
Excellent strength and durability, ensuring long-term use.
Powered by a robust motor for superior cutting performance.
Features a self-sharpening blade, saving you maintenance time.
Dishwasher-safe design makes cleaning hassle-free.
Highly versatile, able to cut through almost any kind of meat.
Cons
The shape of the knife might feel a bit awkward initially but becomes more comfortable with use.
Final Thoughts
In a nutshell, the Krups 371-70 OptiSlice Electric Knife is an exceptional tool that shines in terms of power, versatility, and ease of maintenance. While its shape might require some initial adjustment, the benefits it brings to the kitchen are undeniable. It's a tool that simplifies your culinary processes and allows you to focus more on creating fantastic meals rather than on maintenance and cleaning. For beginners and seasoned cooks alike, it's a valuable addition to the kitchen arsenal.
4. The Black & Decker EK 700 Slice Right Electric Knife
As a seasoned cook, I had the chance to experience the Black & Decker EK 700 Slice Right Electric Knife, and it didn't disappoint. This offering from a trusted and well-known brand embodies the pinnacle of quality. It's not just an electric knife; it's an all-encompassing tool that meets a wide array of kitchen needs.
Power and Versatility of the Blade
One of the unique features of this knife is its serrated blade, versatile enough to handle different types of food – from crusty bread to delicate fish. However, don't let the serration limit your imagination. I've put this powerhouse to the test on various occasions, and it has successfully cut through a range of foods – be it chicken, turkey, or even bones.
Ergonomic and Durable Handle
Another remarkable feature of this knife is its ergonomic handle. The design ensures a firm and comfortable grip, which I found particularly useful during a busy Thanksgiving meal preparation. Despite the prolonged usage and the stress it was under, the grip remained steady and comfortable, promoting precision and control.
Cleaning and Maintenance
An added advantage of this knife is the ability to remove the blades for cleaning with just the press of a button. This feature simplifies the process, giving you the option to either hand wash the blades or pop them in the dishwasher for a convenient clean-up.
Pros
Blades can be easily removed for cleaning with a simple button press.
The ergonomic handle offers a firm grip, even under significant stress.
Features an activation key safety-lock, enhancing its user safety.
Exhibits versatility, capable of cutting through various types of meat and other foods.
Cons
The 9-inch blade may be oversized for smaller cuts of meat.
Some users have mentioned that the AC cord is shorter than usual, which may limit mobility.
The package does not include a carry bag, which may affect portability and storage.
Final Thoughts
In conclusion, the Black & Decker EK 700 Slice Right Electric Knife is a testament to quality and versatility. Though it has a couple of minor setbacks, such as the larger blade size and short AC cord, its wide range of capabilities and ease of use far outweigh these issues. The added safety features and easy cleaning mechanism make it a desirable tool for any kitchen, from the novice home cook to the professional chef.
To find out more about fillet knives have a look at my best fish fillet knives review or article on Tomodachi knives. 
5. The Rapala Heavy Duty Electric Fillet Knife
After spending some time with the Rapala Heavy Duty Electric Fillet Knife, I can confidently say that this tool doesn't just talk the talk – it walks the walk. As the name suggests, this isn't just a run-of-the-mill electric knife. It's more like a pocket chainsaw, designed to take on heavy-duty tasks with aplomb.
Power and Performance
Fueled by a 110V power supply, the Rapala knife doesn't shy away from tough tasks. Its capabilities were proven to me when I used it to carve a particularly robust turkey for a family gathering. The knife's efficient performance impressed everyone, slicing through tougher meats and bones with an ease rarely found in other tools.
Blade and Handle Design
The knife's blade, measuring at a reasonable 7.5 inches, lends itself well to quick and robust tasks. Don't let the medium size fool you. It's designed for heavy work, and it delivers on that promise splendidly.
Coupled with its efficient blade is an ergonomic handle. It features a design that not only offers a comfortable grip but also incorporates airflow holes. This innovative feature significantly reduced fatigue during my testing, even during prolonged usage.
Recommendation
If you're in the market for an ultra-tough and versatile electric knife, the Rapala Heavy Duty Electric Fillet Knife should be at the top of your list. It's a reliable partner in the kitchen, capable of handling a wide array of tasks.
Pros
A heavy-duty performer capable of taking on any task.
Extremely durable and robust, promising a long lifespan.
The AC cord is notably long, providing ample room for maneuvering.
The 7.5-inch blade is versatile enough for a variety of cuts.
Powered by a potent 110V supply, delivering impressive cutting power.
Cons
The blade length might be a bit short for some larger cuts.
The cost could be a bit prohibitive for some, given its high-end performance.
Final Thoughts
In conclusion, the Rapala Heavy Duty Electric Fillet Knife is an investment worth considering. Its sheer power, durability, and ergonomic design make it a standout performer in its category. Although its price point and blade length might be a tad off-putting for some, the knife's potential to transform your culinary experience is beyond question. With this tool in your arsenal, you'll be equipped to handle any kitchen task with unprecedented ease.
6. The Toastmaster 6102 Electric Carving Knife
As an avid home cook, I recently got my hands on the Toastmaster 6102 Electric Carving Knife, a tool favored by many professionals. The unique design and comfort offered by this knife make it a standout in the crowded electric knife market. It strikes an impressive balance between a sleek, clean appearance and robust endurance under heavy-duty use.
Blade Design and Versatility
One of the striking features of this knife is its stainless-steel blade. With a simple button press, it detaches for easy cleaning, either by hand or in a dishwasher. The serrated design of the blade is common among electric fillet knives, and for a good reason. During my testing, I found it effortlessly cut through larger, thicker slices of meat.
Yet the Toastmaster 6102 is far from a one-trick pony. It proved its mettle on more than just fish. I've used it to carve ham, chicken, and pork, and it performed admirably each time.
Unique Handle Design
What sets this knife apart is the unique design of its handle. While it requires a different grip compared to conventional electric or non-electric knives, I found that after a bit of a learning curve, it offered me better control. It's a testament to how Toastmaster is pushing boundaries to improve user experience.
Pros
Exceptional versatility, capable of cutting through any type of meat.
Detachable blade for easy cleaning.
Unique, professional-grade design.
Highly favored among professionals for its durability and performance.
Cons
The 3-inch blade might be a bit short for some larger cuts.
The unique handle shape could require some getting used to.
It's a bit on the heavier side, which might be a consideration for prolonged use.
Final Thoughts
In conclusion, the Toastmaster 6102 Electric Carving Knife offers a refreshing take on the electric knife design, combining professional-grade performance with innovative features. While its blade length and unusual handle shape might not appeal to everyone, the learning curve is definitely worth it. The knife's weight is a minor setback when considering the power and versatility it brings to your kitchen. Whether you're an amateur cook or a professional, this knife is a worthy addition to your culinary toolkit.
7. The Berkley Electric Fillet Knife
As a seasoned culinary enthusiast, I have had the opportunity to experience the timeless Berkley Electric Fillet Knife firsthand. Though it might appear as just another fillet knife to the untrained eye, a closer inspection reveals a commitment to quality and user convenience that sets it apart.
Blade Design and Functionality
The standard stainless steel blade on this knife is a testament to resilience. It demonstrated excellent resistance to corrosion during my extensive use, and it maintained a sharp edge through several carving sessions. The blade is also detachable at the touch of a button, making cleaning and storage a breeze.
Safety Measures and Handle Design
What struck me about this knife was its safety lock mechanism. It adds an extra layer of protection against accidental activation, which is particularly useful in a bustling kitchen environment.
The comfort offered by the handle was another feature worth noting. It has an ergonomic design that sits comfortably in the hand, reducing fatigue during prolonged use. For instance, while carving a large salmon for a dinner party, I was impressed with how the handle eased the strain on my hand, allowing for a smooth and continuous cutting action.
Pros
Robust 110 V power supply
Ergonomic handle design enhances comfort during use
Corrosion-resistant stainless steel blade
Blade is detachable with a simple button press
Traditional knife shape that works well for varied cuts
Cons
Some may find the AC cord to be shorter than desired, limiting maneuverability
The aesthetic design is quite basic and doesn't stand out amongst competitors
Final Thoughts
All in all, the Berkley Electric Fillet Knife is a dependable, classic option for those who value function over aesthetics. The short AC cord could pose a challenge in some kitchen layouts, but the knife's overall performance and safety features make it a worthwhile investment. Its ability to deliver consistent results with comfort and safety makes it a must-have in any kitchen, whether you're a professional chef or a home cook.
Conclusion
As you can see, there are many factors that you need to take into consideration before you buy an electric fillet knife. I hope that I cleared some of the pros and cons of using an electric knife versus using an ordinary knife.
By using an electric knife over a normal handheld knife, you save a couple of things. First of all, time. Using a electric knife over a normal knife saves you a lot of time especially when you are working with big amounts of fish or other meat. Another thing is that you save money.
You must have seen how some professional and high-quality knives can go for massive amounts of money. Maybe even above $200, but buying an electric one most often will cost you not more than $80. And these are the reasons that should convince you to buy an electric fillet knife over a normal knife.
If you are interested in my other reviews have a look at boning knives for deer or best Cuisinart knives.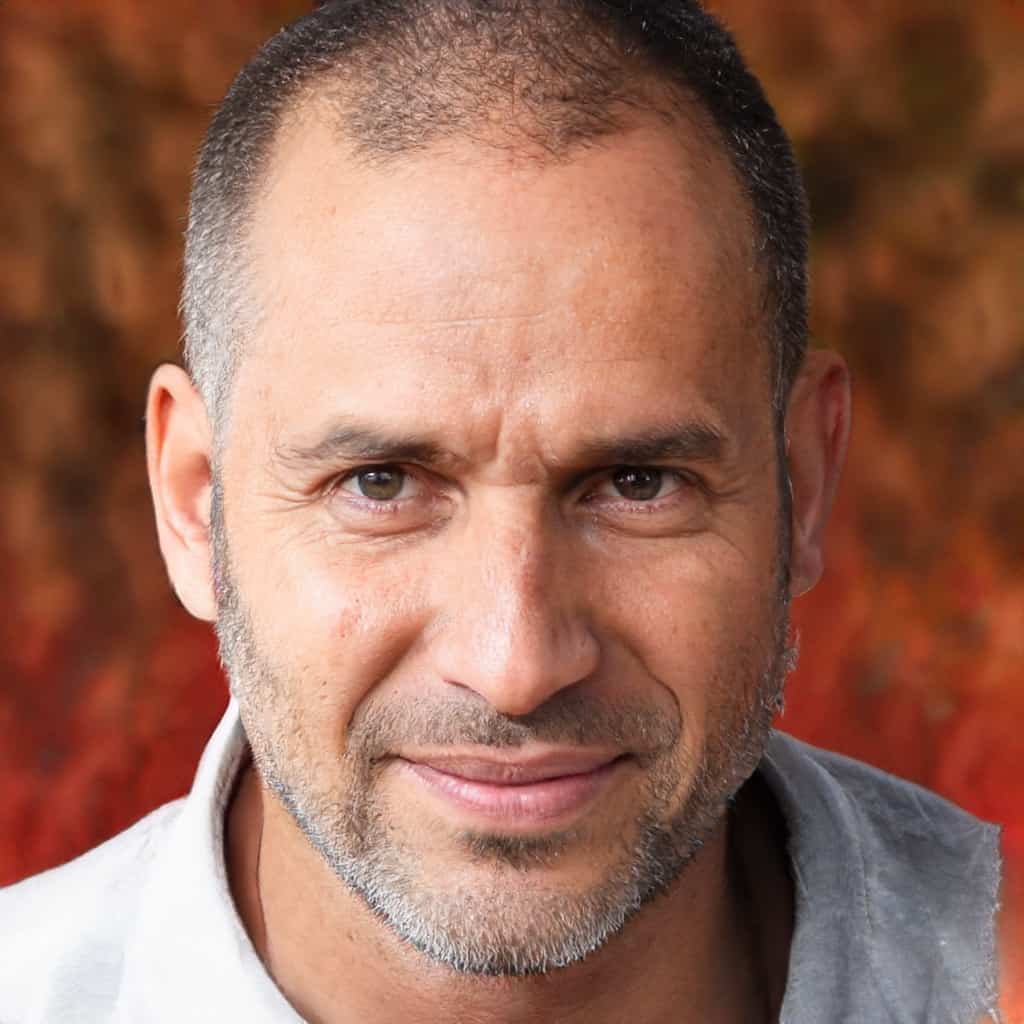 Gary Portman is the founder and main author of Knivesadvice.com. With his extensive knowledge and experience, he is committed to assisting people in choosing the perfect knife for their needs. Through his articles, Gary shares valuable insights on various aspects of knives. With his expertise, readers can make informed decisions and find a knife that is tailored to their preferences and requirements. You can find more info about Gary here.