Many people confuse the job of a boning knife with the job of fillet knives or cleavers. All cooking knives more or less do a similar job, but each one excels at the specific task that it is made for. Boning knives, in general, are made for removing the bones from the meat, while fillet knives are generally made for removing skin and other lighter-duty tasks. Knives that can do both of those things do exist but keep in mind that they will not do the job as good as those specialized for it. Finding the best boning knife for deer can be a challenging task!
When you make a wild catch, no matter if it is a deer, a pig, or a bird, you will always want to get the most meat that you can out of the animal without throwing too much away. That is the exact reason why boning knives exist. If you do a lot of hunting, you probably know that a lot of the flavor that comes with wild meat is often in the bones and blood that's touching the muscle. So, even though you can separate the meat from the bones with an ordinary Chef's knife, you might risk throwing away all of those amazing unique flavors that wild meat has to offer.
Another thing that boning knives are good at is saving you money. Boning knives are usually cheap equipment, but a must-have if you have a passion for hunting wild animals. So, buying a boning knife instead of another kind of knife for a wild catch can oftentimes help keep a couple of bucks in your pocket. If you are interested in our other articles have a look at what is a boning knife used for.
---
The 7 Best Boning Knives for Deer
---
1. The DALSTRONG Boning Knife – Shogun Series
Given the price tag of this Dalstrong knife, many people consider this boning knife to be one of the best on the market. Having a high-quality stainless steel blade that has 66 layers that also has high amounts of carbon compressed into it, this knife offers amazing strength and durability. The full-tang design of this knife ensures maximum stability and makes this knife amazing at precision cutting and boning.
While this knife may come razor sharp out of the box, with some usage it tends to dull, and you will have to sharpen it every now and again, but it shouldn't be much of a problem for people who have little knife sharpening knowledge and skills.
The handle on this knife is a good quality G-10 material that is extremely resistant to heat, cold, and moisture while also giving the user a feel of good grip and comfort. This knife also comes with a sheath together to store the knife and protect it when it is not in use. To find out more about boning knives here is our guide on how to sharpen a boning knife
Pros
Comfortable for long-term use
Well balanced knife
Razor-sharp blade
Resistant to cold, heat and moisture
Cons
Might be hard to use by beginners
If you want to check out more of our reviews have a look at Forever Sharp knives or best knife for trimming meat.
2. Shun TDM0774 Premier Gokujo
Shun knives are famous for being one of the best Japanese knives out in the market. With beautiful looks and amazing performance, this Shun Premier Gokujo knife absolutely deserves a spot on our list of best boning knives. Looking at this knife, you can see that it has a very thin and curved blade, which will help you separate the meat from the bones with little to no waste.
The alloy in the core of this blade is a high carbon VG-Max stainless steel, which provides exceptional strength and durability to this knife while core clad has a number of 64 layers of flowing Damascus steel, which gives this knife amazing resistances towards corrosion and stain.
The handle is probably the prettiest part of this knife. The Pakka wood handle, which has a walnut finish, is a great way to finish off this knife with a clean and amazing look while also giving it amazing grip, comfort, and resistance to heat and moisture. Truly an amazing knife to remove the silver skin, trim fat, and create fine and thin slices, absolutely would recommend for people that want a very high-end knife in their kitchen drawer. Want to know how to cut your brisket? Check which is the best knife to cut brisket.
Pros
Great, modern design
Exceptional durability
Really strong blade
Comfortable for extended work
Cons
3. The Wusthof Classic 6″ Curved Boning Knife 4610-7/16
This is an interesting knife to talk about because not only this is a boning knife; it is also classified as a fillet knife too. As we all know, Wusthof is an amazing knife making company that has a lifetime warranty on all of their products, which we all love.
The full-tang design of this blade that extends through the handle, which is made out of synthetic, gives this knife amazing stability. The metal that is used to make this blade is actually different from most of the knives in this list because it uses a lower amount of carbon in the stainless steel alloy. You might think this is a bad thing, but don't be fooled; this will contribute towards the lifespan of the blade by taking a bit of its strength, which is always worth in the end.
Given this, you can use this knife not only inefficiently boning meat, but filleting as well. The flexible blade on this knife lets you fillet meat extremely easy. Note, however, that even though this is an amazing knife that comes with a lifetime warranty, it does not come with a sheath to protect the knife while shipping, which may cause some trouble for some people.
Pros
Reliable manufacturer with a great reputation
Lifetime warranty
Flexible blade
Seamless cutting experience
Cons
If you want to learn more about Wusthof, check our full Wusthof knives review, or our Wusthof vs Shun comparison.
4. The Mercer Culinary Boning Knife
Mercer has been a company that has made good quality knives for the past 30 years. They make products that are considered one of the best for the money that you give out for them and also have very good customer support. The Mercer Culinary Boning Knife is a full-tang designed knife that is made for maximum comfort and grip in even the worst of scenarios.
The German high carbon stainless steel ensures the best possible sharpness and durability. As we all know, stainless steel, which contains high amounts of carbon, is very strong and sharp but will tend to rust over time.
The handle of this knife is made to give you the best grip in situations where moisture plays a big part. Thanks to the rubbery material called Santoprene, this knife will give you a sure feeling of comfort and grip in worst-case scenarios. We recommend this knife for people that want to work with deer meat but not be limited to that; this knife can do all sorts of wild animal boning just right. If you are interested to read more of our articles you can check is a boning knife the same as a fillet knife.
Pros
Good grip and ergonomics
Various purposes knife
Easily used in wet conditions
Cons
Requires serious maintenance
5. The Global Cromova G-21 Flexible Boning Knife
This knife goes on the more expensive side of the spectrum. If you are not familiar with Global, all of their knives are fully made out of steel. This kind of design means that the handle isn't separated from the blade. This knife will definitely not make a good choice for beginners, so that's something to take into consideration.
The blade on this knife is about half an inch longer than a normal boning knife blade, which can make it harder for a beginner to use and manipulate. Even though the handle on this blade is retextured so it can prevent slippage and increase comfort, it is still not preferable for newer people. But if you are already an experienced individual in using boning knives, well, this knife is the choice for you. Extreme sharpness and durability are a guarantee with this knife.
Pros
Incredible performance
Professional-grade knife
Anti-slip handle
Durable and resistant
Good value for money
Cons
Not beginner-friendly
Really expensive
6. The DALSTRONG PHANTOM Boning Knife
We have mentioned Dalstrong knives before and how they make good quality knives for surprisingly low prices, and this one is no different than that. This Dalstrong Phantom Boning Knife is a beast of a knife with a full-tang design to ensure stability and strength to the knife. The Japanese steel they used on making the Dalstrong Phantom is superior. The stainless steel is nitrogen-purged, which adds to the metal's strength and toughness.
The curved blade of this knife will let you get into the tightest of spaces between the bones and the meat. Although this knife is suited towards boning, it can also be used in filleting mainly because of the shape and thickness of the blade. This knife is an ideal tool that you can use for deboning deer, elk, and other big wild animals. Its design and metal in this knife will debone carcass after carcass without it getting dull.
Pros
A reliable manufacturer
Various purposes
Really sharp blade
High-quality Japanese steel
Cons
7. Fibrox Pro Boning Knife by Victorinox
Finally, let's talk about a knife that is a very cheap alternative. While this knife is the cheapest on our list, it is, of course, the worst one of all. This one is a knife that you can basically get at any store for basically no money. That will reflect on its performance, as you might guess, though.
This knife is not a full-tang design where the blade is glued to the handle. That can become a problem with further use of this knife. The metal that is used in this knife is a high carbon stainless steel. You should know that this material is very flexible. You can actually get into some tight spots with this knife.
But, again, it is very prone to corrosion or actually even breaking. The edge retention is another thing you should know about this knife. It's not good at all, and you will have to sharpen this knife after each use. That can be a painful process for people who don't have much knife sharpening experience.
This knife doesn't come with any sheath or protection on the blade. The lack of protection can cause it to get damaged during shipping, so just something to be aware of. With that being said, we cannot say this knife is not actually worth the price tag. If you want a very cheap boning knife to last you a few uses, take a look at this one. There really is no need to throw away large amounts of money, and the Fibrox Pro will do just fine.
Pros
Well-built knife
Budget-friendly
Easily sharpened knife
Ergonomic handle
Cons
Might get damaged if not maintained properly
Concluding Our Best Knife for Boning Deer Guide
In this list, we have taken some of the best boning knives that are currently available on the market. We explained what they excel at, and are they worth your money. You should be very careful when picking the perfect boning knife for your needs. Not every boning knife is made for boning deer, elk, or any wild catch.
The role of a boning knife cannot be used in different cutting activities. You will risk damaging or completely breaking it. Keep that in mind, when spending money on one. However, if you are someone who often gets to skin and debone animals, then spending a little extra will go a long way. A good quality boning knife can and will make a very big difference in whatever you're preparing.
You may also want to check out our meat cutting knives article. We have a buying guide on there that can help you learn more about boning knives as well.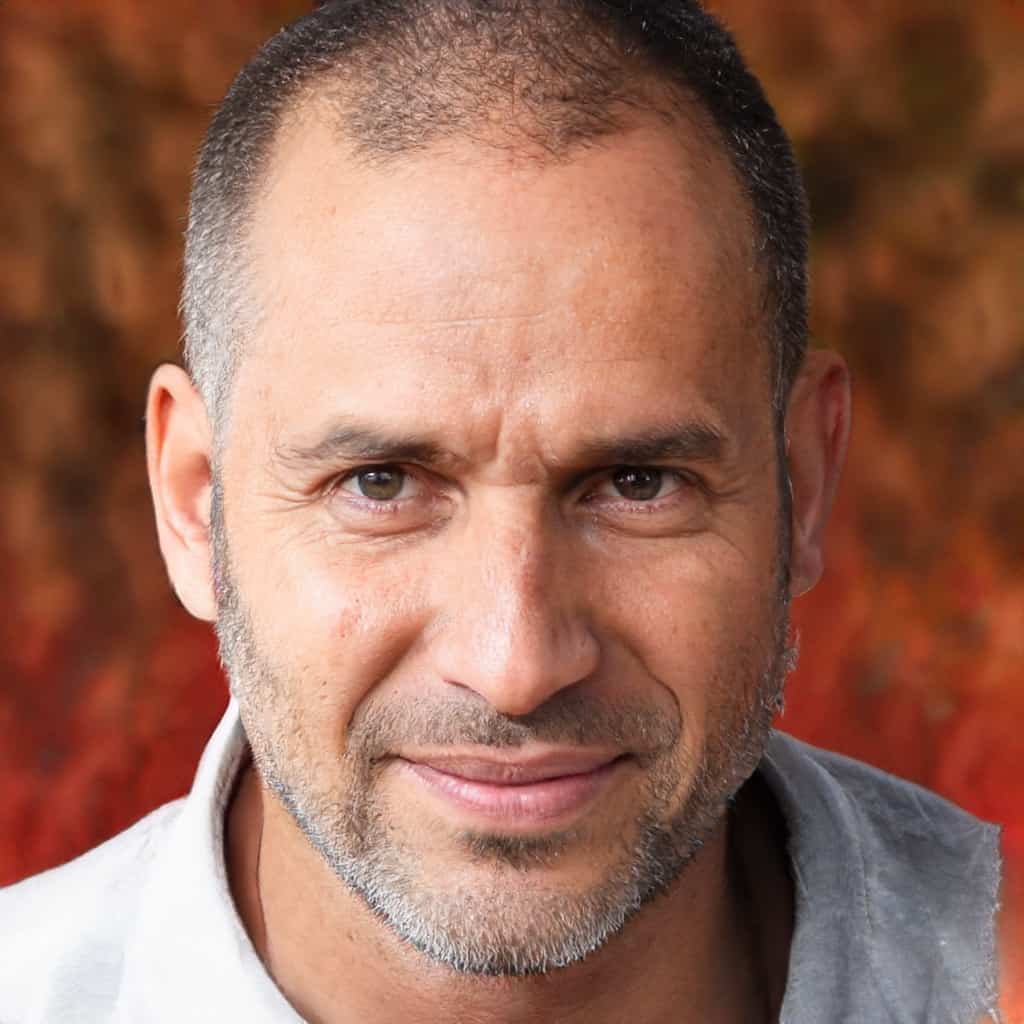 Gary Portman is the founder and main author of knivesadvice.com Using the knowledge he has gained through the years, he aims to help people choose the best knife based on their needs. You can find more info about Gary here.