Having personally tested various knives in my extensive culinary experience, I've come to realize that many individuals tend to confuse the purpose of a boning knife with that of fillet knives or cleavers. While all cooking knives share a common goal, each one excels in its specific task. When it comes to boning knives, their primary function lies in efficiently removing bones from meat, whereas fillet knives are designed for skinning and lighter-duty work. While some knives claim to perform both tasks adequately, it's crucial to note that they may not deliver the same level of precision as specialized tools. As an experienced chef who has encountered numerous challenges in the kitchen, I can attest that finding the best boning knife for deer can be quite an arduous endeavor.
In my line of work, particularly when dealing with wild catches like deer, pigs, or birds, maximizing the yield of meat while minimizing waste is paramount. This is precisely why boning knives exist. Those of us who engage in hunting activities are well aware that the distinct flavors of wild game often reside in the bones and the blood that seeps into the surrounding muscle. Although it's possible to separate the meat from the bones using a regular chef's knife, there's a significant risk of discarding those exceptional and unique flavors that wild game has to offer.
Furthermore, boning knives offer an additional advantage in terms of cost-effectiveness. Typically, these knives are relatively inexpensive yet essential tools for those passionate about hunting wild animals. Opting for a boning knife specifically tailored for wild catches can save you a few bucks while ensuring optimal performance. As a seasoned chef, I understand the value of a well-curated collection of knives, and investing in a boning knife for such purposes is a wise and cost-efficient decision.
If you are interested in my other articles have a look at what is a boning knife used for.
---
The 7 Best Boning Knives for Deer
---
1. The DALSTRONG Boning Knife – Shogun Series
From my personal experience with the Dalstrong boning knife, it is not surprising that it carries a hefty price tag; the quality and performance of this knife truly justify its cost. The knife's reputation as one of the best boning knives in the market is well-deserved, as it marries form and function with a finesse that I have seldom seen in other kitchen tools.
Unmatched Strength and Durability
First and foremost, the Dalstrong knife showcases a high-quality stainless steel blade with 66 alternating layers of high-carbon steel. This intricate design is not merely aesthetic; it imbues the blade with incredible strength and durability. The incorporation of carbon into the design process also adds to its hardness, ensuring it doesn't easily chip or break.
During one of my heavy-duty meat prepping sessions, I was astounded by how efficiently the Dalstrong boning knife sliced through the meat, navigating around bones and joints with unparalleled precision. Its full-tang design, which extends the metal of the blade through the handle, provides maximum stability and control, making precision cutting a seamless task.
Sharpening Needs: An Expected Trade-off
Like all knives, this one comes razor-sharp out of the box, but with continued usage, I noticed a slight dullness creeping in. This is expected with any knife, and although you might need to occasionally hone its edge, it shouldn't pose too much of a challenge even for those who are relatively new to knife sharpening.
Exceptional Handle Material and Design
The handle of this knife is crafted from G-10 material, renowned for its resistance to heat, cold, and moisture. During testing, even after a long session of cutting and deboning, my hand never felt uncomfortable or slipped once, testament to the well-designed grip of the handle.
The inclusion of a protective sheath is a nice touch, adding an extra layer of safety when the knife isn't in use and providing convenient storage options.
Pros
Comfortable for long-term use
Exceptional balance for precise cutting
Razor-sharp blade that navigates around bones with ease
Handle is resistant to extreme conditions (cold, heat, moisture)
Cons
Might be challenging for beginners to handle due to its sharpness
Regular sharpening may be required with heavy usage
Conclusion
In conclusion, the Dalstrong boning knife truly exemplifies a premium culinary tool. While it might require occasional sharpening and may pose a challenge to beginners, the outstanding performance, balance, and comfort it offers significantly outweigh these minor inconveniences. It's a testament to the fine art of knife-making and an investment worth making for any serious cook.
If you want to check out more of our reviews have a look at Forever Sharp knives or best knife for trimming meat.
2. Shun TDM0774 Premier Gokujo
The reputation of Shun knives precedes them; these Japanese blades are acclaimed for their unparalleled performance and breathtaking aesthetics. The Shun Premier Gokujo knife has proven itself to be no exception, making a noteworthy place for itself in my collection of boning knives.
A Masterpiece in Form and Function
The first thing you notice about this knife is its refined design. The blade is thin and elegantly curved, designed with purpose and precision in mind. The curvature of the blade assists in seamlessly separating meat from bone, reducing waste and enhancing precision. During my test run, I worked on a sizeable rack of ribs, and the knife's design allowed me to work around the bones with surprising ease and agility, leaving virtually no meat wasted.
A Fusion of Durability and Resistance
The core of this blade is composed of a high carbon VG-Max stainless steel alloy, lending it extraordinary strength and resilience. Clad with 64 layers of flowing Damascus steel, the blade not only boasts a visually stunning pattern but also demonstrates exceptional resistance to corrosion and staining.
Pakka Wood Handle: A Confluence of Aesthetics and Ergonomics
The Pakka wood handle with its walnut finish truly crowns the knife with its beauty and functionality. Beyond its visually pleasing aesthetics, it offers excellent grip, comfort, and resistance to heat and moisture. During a particularly hectic meal preparation, the handle stayed comfortable and slip-free even after extended usage, confirming its ergonomic superiority.
Pros
Aesthetically pleasing, modern design
Unmatched durability and strength
Exceptionally sharp, efficient blade
Comfortable for extended periods of use
Cons
Its premium quality comes with a premium price tag
Conclusion
In conclusion, the Shun Premier Gokujo knife is a paragon of high-end kitchen utensils. Its functionality is as impeccable as its form. From removing silverskin and trimming fat to creating fine, thin slices, this knife performs every task with remarkable efficiency. Although it may be a significant investment, I would highly recommend this to anyone in search of a high-performance boning knife. It's a fantastic addition to any kitchen, seamlessly merging form, function, and luxury.
3. The Wusthof Classic 6″ Curved Boning Knife 4610-7/16
When it comes to versatility, the Wusthof boning knife deserves a special mention. This unique tool stands out not only as a boning knife but also as a fillet knife, expanding its utility in the kitchen. Wusthof's lifelong commitment to their products, as evidenced by their lifetime warranty, is a comforting assurance of the knife's quality and durability.
The Beauty of a Full-Tang Design
The knife's full-tang design, where the blade extends throughout the synthetic handle, significantly contributes to its stability. This aspect came to the fore when I was meticulously deboning a chicken; the knife's solid construction provided a steady grip, facilitating a seamless cutting experience.
A Different Approach to Durability
The blade is made from a stainless steel alloy with a slightly lower carbon content than most other knives in its category. While this might initially raise eyebrows, the effect it has on the knife's longevity is considerable. It gently sacrifices some of the blade's strength to enhance its lifespan, a trade-off I found worth appreciating.
During a recent fishing trip, I put the Wusthof knife to the test, filleting fresh catch with relative ease, all thanks to its flexible blade. This flexibility also proved to be a blessing when dealing with intricate boning tasks in the kitchen.
An Absence of Sheath: A Slight Downside
However, one issue I noticed was the lack of a sheath for the knife. While the absence of a sheath didn't affect my usage or the knife's performance, it might present a minor inconvenience for some, especially during shipping or storage.
Pros
Reliable manufacturer with a sterling reputation
Lifetime warranty on the product
Flexible blade enabling efficient boning and filleting
Delivers a seamless cutting experience
Cons
The knife may be more prone to damage due to lower carbon content
Absence of a protective sheath
Conclusion
In conclusion, the Wusthof boning and fillet knife, with its dual functionality and lifetime warranty, makes an attractive proposition for anyone looking for a versatile and reliable kitchen tool. Despite the slightly lower carbon content in the blade and the lack of a sheath, the knife's performance, flexibility, and the brand's reputation for quality, make it a worthwhile investment. This knife is undoubtedly a testament to Wusthof's commitment to quality and innovation.
If you want to learn more about Wusthof, check my full Wusthof knives review, or my Wusthof vs Shun comparison.
4. The Mercer Culinary Boning Knife
Over the years, Mercer has carved a niche for itself in the culinary world with its quality knives, and the Mercer Culinary Boning Knife certainly upholds this tradition. Balancing affordability with top-notch performance, this knife not only delivers value for money but also impresses with its outstanding customer support.
Balanced Construction for Optimal Performance
What instantly stood out for me was the knife's full-tang design, ensuring maximum stability. Whether I was boning a chicken or a hefty roast, the knife consistently delivered, providing excellent control even during complex tasks.
High Carbon Steel Blade: A Balance of Sharpness and Durability
Crafted from German high carbon stainless steel, this knife's blade is designed to deliver an impressive degree of sharpness and durability. One thing to be mindful of, however, is that high carbon steel, despite its strength and sharpness, may rust over time.
I put this knife to the test in my own kitchen, working with a variety of meats, from chicken and beef to game like deer. The Mercer knife tackled all these tasks with aplomb, validating its versatility.
A Handle for All Conditions
One of the most impressive aspects of this knife is its Santoprene handle. This rubbery material ensures a comfortable grip even in moisture-rich scenarios. During one of my cooking sessions which involved handling a lot of wet ingredients, the knife's handle provided an excellent grip, reducing fatigue and improving efficiency.
Pros
Excellent grip and ergonomics
Multi-purpose functionality
Performs well in wet conditions
Cons
Requires regular maintenance to prevent rusting
Conclusion
To sum up, the Mercer Culinary Boning Knife is a versatile, reliable, and cost-effective addition to any kitchen. Its ergonomics and grip, even under challenging conditions, set it apart. While it does require diligent maintenance to prevent rusting, its overall performance, durability, and versatility make it a strong contender for anyone looking for a reliable boning knife. I'd recommend it not just for dealing with deer meat, but for boning a wide variety of wild game and domestic meats alike.
If you are interested to read more of my articles you can check is a boning knife the same as a fillet knife.
5. The Global Cromova G-21 Flexible Boning Knife
Global is a brand known for its unique steel-constructed knives, and the Global Boning Knife is a testament to the company's innovative design ethos. Priced higher than most of its peers, this knife offers a distinctive feel and performance that justifies its premium tag.
An All-Steel Marvel
The standout feature of this knife is its all-steel construction. The seamless design, with no distinction between the handle and the blade, provides an unusual, yet pleasing aesthetic. However, this characteristic might prove to be challenging for novice users.
I found this design element to add a certain heft and balance to the knife, contributing to a distinct cutting experience. However, I do see how this might be intimidating to a beginner, given the slightly longer blade length.
A Blade that Stands Out
At half an inch longer than the average boning knife, the blade indeed requires a certain level of skill and confidence to manipulate effectively. I recall tackling a particularly intricate piece of lamb, and while it took a moment to adjust, the extended blade allowed for efficient, clean cuts.
Rethinking Comfort and Grip
The handle, though made of the same steel as the blade, has a textured finish designed to prevent slippage and increase comfort. Despite initial reservations about the all-steel construction, I was pleasantly surprised at the firm, secure grip it provided even during long sessions in the kitchen.
Pros
Delivers remarkable performance
Professional-grade knife with durable construction
Anti-slip handle provides a firm grip
Resilient, promising longevity
Delivers good value for money despite its premium pricing
Cons
Might be intimidating for beginners due to its all-steel construction and longer blade
Sits at a higher price point compared to other knives in the market
Conclusion
The Global Boning Knife, with its all-steel construction and extended blade, certainly carves a niche for itself. While it may not be the first choice for beginners, for those with experience and confidence, this knife promises exceptional performance and durability. Its sharpness, balance, and comfort render it a worthy investment, despite its higher price tag. For seasoned culinary enthusiasts, this knife would make a valuable and effective addition to your kitchen arsenal.
6. The DALSTRONG PHANTOM Boning Knife
In the realm of high-quality knives that don't break the bank, Dalstrong is a name that's garnered respect and admiration. After having previously had a delightful experience with their offerings, I was eager to test the Dalstrong Phantom Boning Knife. This knife, with its full-tang design and superior Japanese steel, proved to be an impressive specimen in my kitchen.
Strength and Stability in Every Slice
The full-tang design of the Dalstrong Phantom ensures an enviable degree of stability and strength. I immediately noticed how confidently the knife performed while handling a range of tasks, from intricate boning to heavy slicing.
Superior Japanese Steel: Nitrogen-Purged Perfection
The standout feature of this knife is undoubtedly its blade. Forged from superior Japanese steel and nitrogen-purged, it possesses incredible strength and toughness. The nitrogen-purging process further elevates the blade's quality, adding to its robustness and longevity.
Versatility in Form and Function
With its curved blade, the Dalstrong Phantom shines in its ability to navigate the tightest spaces between bones and meat. In a personal test where I worked on a rack of ribs, the knife performed admirably, ensuring minimal waste and delivering clean, precise cuts.
Despite its primary purpose as a boning knife, it's also adept at filleting. The shape and thickness of the blade lend themselves beautifully to this task. Whether you're preparing a delicate fish or deboning large wild game like deer or elk, this knife is up to the challenge.
During one of my hunting trips, I put the Dalstrong Phantom to the test with an elk carcass. The knife proved its mettle, making quick work of the large animal without showing signs of dulling.
Pros
Reliable manufacturer known for quality
Multi-purpose utility, perfect for boning and filleting
Exceptionally sharp blade for precision cutting
Made from high-quality Japanese steel, enhancing durability
Cons
Slightly expensive, which could be a deterrent for some
Conclusion
Overall, the Dalstrong Phantom Boning Knife is a versatile powerhouse, perfectly suited for those who appreciate the art of boning and filleting. Its superior Japanese steel blade, full-tang design, and multipurpose functionality more than justify its slightly higher price point. From deboning deer to filleting fish, this knife performs admirably, making it a worthy addition to any kitchen. Despite the cost, the quality and durability it offers promise a good return on your investment.
7. Fibrox Pro Boning Knife by Victorinox
I recently had the opportunity to try out the Fibrox Pro Boning Knife, a highly economical alternative within the realm of kitchen knives. Despite being the most affordable option on my list, it's essential to understand how this budget-friendly knife measures up in terms of performance and durability.
Affordable Alternative with Compromises
The Fibrox Pro doesn't follow the full-tang design that's common among its more costly counterparts. Instead, the blade is glued to the handle, which, in my experience, could potentially lead to stability issues over time.
The knife features a blade crafted from high carbon stainless steel, known for its flexibility. During one of my cooking sessions, I found that this flexibility allowed me to navigate tight spots quite efficiently.
Attention to Maintenance is Key
However, it's worth noting that this material is highly susceptible to corrosion and, in some extreme cases, even breakage. From my personal use, I observed that the knife's edge retention is less than stellar. I found myself needing to sharpen the blade after each use, which could prove tiresome, especially for those without much knife sharpening experience.
An additional drawback I noticed was the absence of a sheath or any protective casing for the blade. This lack of protection may lead to potential damage during shipping, which is something potential buyers should be aware of.
Pros
Solid construction for the price
Budget-friendly option for occasional use
Easily sharpened, despite frequent need
Ergonomic handle for comfortable grip
Cons
Requires careful maintenance to prevent damage
Lack of blade protection during shipping
Requires frequent sharpening, which could be a hassle for some
Conclusion
Taking everything into consideration, the Fibrox Pro Boning Knife provides reasonable performance considering its budget-friendly price tag. If you're looking for a basic boning knife that will suffice for occasional use without investing a significant amount, this knife could be a viable choice. Despite its shortcomings, it serves its purpose adequately, making it a satisfactory option for those on a budget. Just remember to give it the TLC it requires to extend its lifespan.
Concluding my Best Knife for Boning Deer Guide
In this list, I have taken some of the best boning knives that are currently available on the market. I explained what they excel at, and are they worth your money. You should be very careful when picking the perfect boning knife for your needs. Not every boning knife is made for boning deer, elk, or any wild catch.
The role of a boning knife cannot be used in different cutting activities. You will risk damaging or completely breaking it. Keep that in mind, when spending money on one. However, if you are someone who often gets to skin and debone animals, then spending a little extra will go a long way. A good quality boning knife can and will make a very big difference in whatever you're preparing.
You may also want to check out my meat cutting knives article. I have a buying guide on there that can help you learn more about boning knives as well.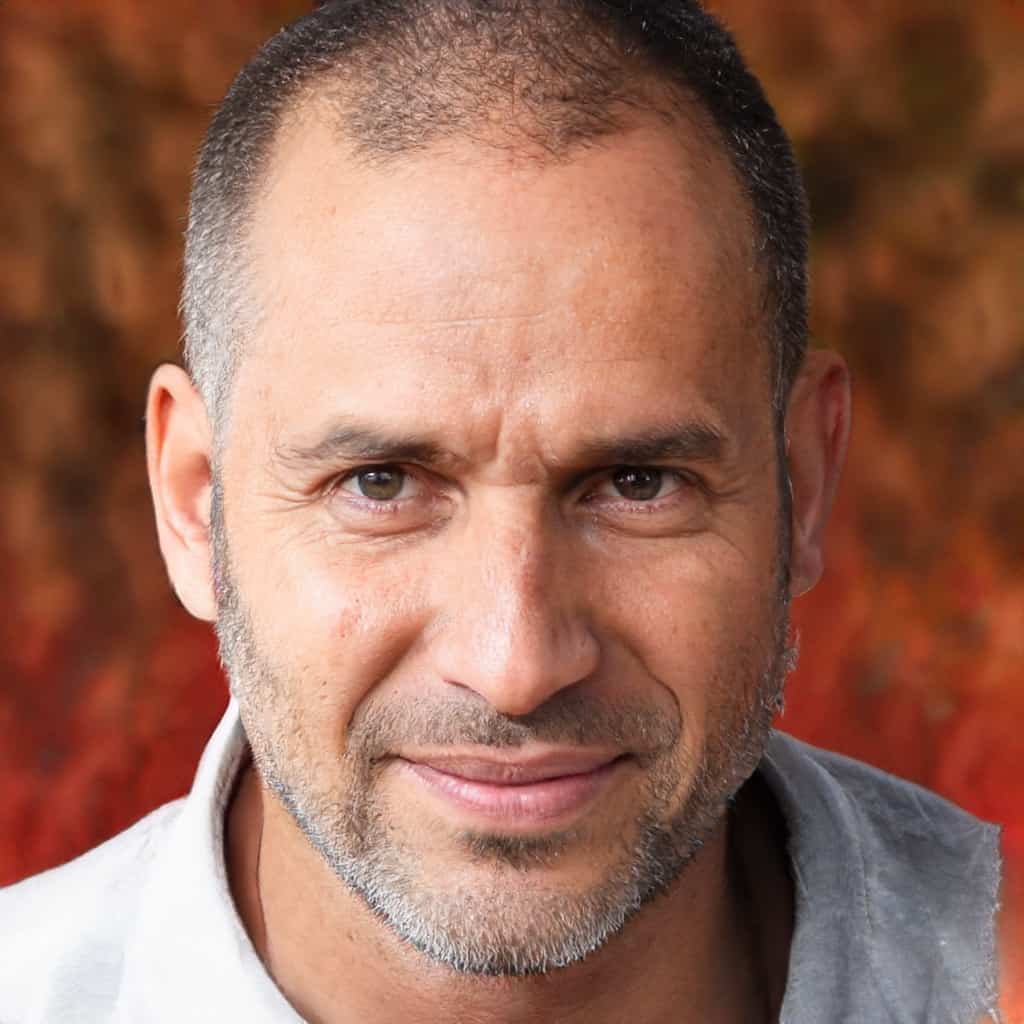 Gary Portman is the founder and main author of Knivesadvice.com. With his extensive knowledge and experience, he is committed to assisting people in choosing the perfect knife for their needs. Through his articles, Gary shares valuable insights on various aspects of knives. With his expertise, readers can make informed decisions and find a knife that is tailored to their preferences and requirements. You can find more info about Gary here.