As an experienced chef, I've had the pleasure of testing numerous knives from various manufacturers, and I must say, Wusthof truly stands out as an exceptional knife maker. They are renowned for providing the complete package – outstanding design, unmatched quality, and remarkable performance. It's no wonder that Wusthof has established a strong presence in both professional and home kitchens across the globe.
However, with such a stellar reputation comes immense responsibility. Wusthof is committed to continually innovating their manufacturing process, not to compromise their established quality, but to enhance it even further. Eager to see if their knives truly live up to the hype, I personally tested seven products that I believe are among the best in their lineup. In this Wusthof knives review, I'll share my insights on a few of their exceptional knives, as well as a couple of their knife set blocks.
The 7 Best Wusthof Knives Reviewed
---
1. Wusthof Classic 8-inch Chef's Knife
After an extensive trial period with the Wusthof Classic 8-Inch Chef's Knife, I can confidently say that this knife is an essential tool for any kitchen. As someone who's frequently preparing meals, I needed a versatile and durable tool, and I found it in this model.
Superior Craftsmanship
One of the first things to note about this chef's knife is its construction. Each knife in Wusthof's Classic series is forged, which means they're crafted from a single block of steel. For this particular knife, Wusthof used a high-carbon stainless steel known as X50CrMo14, known for its durability and resistance to wear and tear.
During one of my culinary adventures, I found myself preparing a feast for a family gathering. The dishes varied from vegetable stir-fries to meats and breads. The Wusthof Classic 8-inch chef's knife held up to the test, expertly chopping, mincing, slicing, and dicing through each ingredient. It was a testament to its superior craftsmanship.
Exceptional Blade
The steel composition is designed to confer specific properties to the knife. The presence of vanadium and molybdenum enhances the hardness and corrosion resistance of the blade. With an increased level of vanadium, it's clear that the knife is built to last. Additionally, the chromium in the steel blend improves the stain-resistant properties of the blade. This aspect was noticeable when the knife maintained its sheen, even after a long day of use.
The blade hardness is rated at 58 HCR, a standard metric for most Western knife manufacturers. Beyond that, Wusthof has implemented its proprietary Precision Edge Technology (PEtec) to the knife. The blade is first measured using lasers, after which the sharpening angle is calculated by computers. Then, precision robots carry out the actual sharpening on a whetstone, ensuring a sharp 14-degree angle, contributing to its efficiency in chopping tasks.
Ergonomic Design
The Wusthof Classic 8" chef's knife is a full-tang knife, renowned for their balance and low breakage risk. The handle, crafted from synthetic polyoxymethyleme (POM), encases the full-tang design. POM is popular in handle production due to its durability and resistance to discoloration. It's secured with three rivets, adding to its balance and sturdiness. While the handle is slightly heftier than others I've used, I found that it contributed positively to the overall balance of the knife.
Pros
High-quality steel ensures longevity and resilience.
Precision Edge Technology guarantees an efficient and precise cut.
Comfortable and balanced grip due to its full-tang design.
Sharp 14-degree angle allows for versatility in cutting styles.
POM handle is resistant to discoloration and bacterial growth.
Cons
The POM handle, while durable and resistant, feels somewhat heavy and might take time to get used to.
Conclusion
The Wusthof Classic 8-Inch Chef's Knife is a standout choice for anyone in need of a versatile, durable, and high-performing kitchen knife. Its superior craftsmanship and carefully designed properties make it a worthy investment for both amateur cooks and professional chefs alike. While the weight of the handle might need a little getting used to, its benefits in terms of balance and durability more than compensate for this minor inconvenience.
2. Wusthof Classic 7-piece Knife Block Set
Recently, I expanded my culinary toolset with the Wusthof Classic 7-piece knife block set, another marvel from Wusthof's extensive Classic line. This comprehensive set brings together essential knives and accessories, all beautifully housed in a stylish acacia block.
Elegant Design and Variety
Available in an array of colors such as maple, walnut, acacia, bamboo, black, and cherry, this knife set caters to varied aesthetic preferences. While my initial preference was black, I was swayed by the rich, warm hue of the acacia block and ordered it instead.
The FSC-certified acacia wood block is not only stunning but also practical, with six slots designed to accommodate the knives, kitchen shears, and honing steel included in the set. Its compact footprint makes it a space-saving addition to any kitchen counter.
Comprehensive Knife Collection
The Wusthof Classic 7-piece knife block set includes a 3.5″ paring knife, a 5″ serrated utility knife, a 6″ Kiritsuke prep knife, an 8″ bread knife, and, of course, the acclaimed 8″ chef's knife. Wusthof thoughtfully complements the set with come-apart kitchen shears and a honing steel.
The paring knife is a standout performer, effortlessly peeling fruits and removing seeds. On one occasion, I even used it to de-vein shellfish, and it performed remarkably well. The utility knife proved as versatile as the chef's knife, while the bread knife sliced through crusty bread with ease. The Kiritsuke prep knife, serving as both a fish slicer and a vegetable knife, became a reliable tool for various kitchen tasks. The shears, with their robust performance, make opening packages and cutting through light bones a breeze.
Superior Craftsmanship
Like its standalone counterpart, each knife in the set is precision-forged from high-carbon stainless steel. The triple-riveted handles, crafted from POM, offer durability and comfortable grip.
Pros
The beautiful acacia block adds a touch of elegance to any kitchen while saving counter space.
High-quality, diverse selection of knives caters to all culinary needs.
Set includes handy kitchen shears and a honing steel.
Each knife showcases Wusthof's renowned craftsmanship.
Cons
The POM handles may feel a bit heavy to some.
The set is pricier than other options in the market, potentially making it a substantial investment for some.
Conclusion
The Wusthof Classic 7-Piece Knife Block Set is an excellent investment for those who take their culinary pursuits seriously. With a versatile selection of high-quality knives, honing steel, and kitchen shears, all elegantly organized in a compact, attractive block, this set offers not only practicality but also style. While the price point may be a bit steep for some, the impeccable quality and performance of these knives truly justify the investment. As for the POM handles, while slightly heavier than some alternatives, they deliver durability and a steady grip, enhancing the overall handling experience.
If you want to learn more about Wusthof, check my full Dalstrong vs Wusthof, or our Wusthof vs Shun comparisons.
3. Wusthof Classic Ikon 14-piece Knife Block Set
Recently, I had the pleasure of expanding my experience with Wusthof's offerings by putting their Classic Ikon 14-piece knife block set to the test. While it may be mistaken for the Classic series due to its name, this line of products is indeed distinct and unique, possessing an array of features that differentiate it from its Classic counterpart.
A Comprehensive Collection
The Classic Ikon set presents a wide range of knives that cater to an extensive array of kitchen tasks. It features a 3.5″ paring knife, a 5″ serrated utility knife, a 6″ utility knife, a 7″ hollow edge Santoku, an 8″ carving knife, an 8″ bread knife, and an 8″ chef's knife. Additionally, it offers four 4.5″ steak knives, come-apart kitchen shears, and a 10″ sharpening steel.
Superior Blade Quality
Every blade in this set is a testament to the high standards that Wusthof maintains. Crafted from the X50CrMoV15 steel that is a common feature of many Wusthof knives, each knife offers enhanced hardness, durability, and stain resistance. The high corrosion resistance is a particularly beneficial feature, ensuring these knives remain in optimal condition, which I experienced first-hand while preparing a seafood feast for my family.
The influence of PEtec technology on these blades is significant, endowing them with an impressive sharpness that I found most noticeable when thinly slicing a ripe tomato with the 8″ chef's knife. The edge sliced through effortlessly, maintaining its sharpness even after extensive use, a testament to PEtec's ability to ensure high edge retention.
Enhanced Balance and Comfort
To provide superior balance, Wusthof incorporates two bolsters into the full-tang design of these knives. The upper bolster is a half-bolster that facilitates effortless sharpening. The lower bolster enhances balance while contributing to a more symmetrical aesthetic, making these knives a pleasure to use and behold.
Regarding the handles, the Classic Ikon set diverges from the Classic line. Although made from the same robust POM material, these handles exhibit a unique curvy shape and come in a different color, providing a more comfortable grip, which I appreciated during long meal preparation sessions.
Pros
Wide variety of seven different types of knives along with four steak knives.
Includes handy kitchen shears and a honing steel.
Comes with an aesthetically pleasing wood knife block.
High-quality, sharp blades promise exceptional performance.
Unique handle shape provides comfort during use.
Dual bolsters offer superior balance.
Cons
It is a significant investment due to its high price point.
Despite the ergonomic design, some users might prefer natural handle materials over POM.
Conclusion
The Wusthof Classic Ikon 14-Piece Knife Block Set is a standout collection, offering a blend of elegance, quality, and practicality. It's a comprehensive solution for diverse culinary needs, offering top-notch performance and enduring quality. The initial investment may be significant, but the benefits and longevity of this set make it a worthwhile addition to any kitchen. While the plastic handles may not suit everyone's taste, their comfortable and ergonomic design is undeniably impressive. This set, undoubtedly, embodies Wusthof's commitment to delivering exceptional kitchen tools.
4. Wusthof Classic Ikon 8" Chef's Knife
When it comes to kitchen essentials, the chef's knife plays a pivotal role, and during my culinary adventures, I've had the opportunity to test the Wusthof Classic Ikon 8″ Chef's Knife. This knife exhibits a classic German style that blends simplicity and minimalism, and let me assure you, it's more than just a pretty face in your kitchen arsenal.
A Kitchen Powerhouse
The Wusthof Classic Ikon 8″ chef's knife stands true to its role as the workhorse of the kitchen. Its wide range of applications includes slicing, dicing, and chopping various foods, and during my experimentation, it performed admirably.
One of the first things I noticed when using this knife was its hardiness, which can be attributed to the high-carbon X50CrMoV15 steel it's forged from. This special formula steel is exclusive to Wusthof, known for its remarkable hardness, corrosion resistance, and durability.
While preparing a Thanksgiving dinner, I was astonished by the sharpness of this blade. Using Precision Edge Technology, it's sharpened to a 15-degree blade angle, resulting in razor-like sharpness that made slicing through turkey as easy as slicing through butter. Even more impressive, it retained its sharpness much longer than other high-end chef's knives I've used.
Ergonomic Design and Comfort
The handle of this chef's knife is an exercise in ergonomic design. Its curvy shape complements the natural contours of your hand, reducing fatigue even during extended use, a feature I found particularly useful during those long holiday meal preparations.
Adding to its comfort is the balance provided by its full-tang design. The handle is made from moisture-resistant POM material, which also prevents discoloration.
The Classic Ikon 8″ chef's knife comes in a stylish black handle, but if you prefer a softer aesthetic, there's also the Classic Ikon Crème chef's knife in a different color, offering the same quality and performance.
This knife measures at 5″ for the handle and 8″ for the blade, and weighing in at 9 oz., it might feel slightly heavier than some of the other knives I've tested.
Pros
Classic German design that adds elegance to your kitchen
High-quality, durable blade
Exceptionally hard and long-lasting
Balanced and versatile, suitable for various kitchen tasks
Comfortable handle that reduces fatigue
Cons
Some users might find it a bit heavy
It comes at a premium price point
Conclusion
To sum up, the Wusthof Classic Ikon 8″ Chef's Knife is a testament to German engineering and a worthy investment for any cooking enthusiast. Despite being slightly heavier and pricier than some alternatives, its exceptional quality, comfort, and versatility more than compensate for it. Whether you're an amateur home cook or a professional chef, this knife is designed to meet your culinary needs and surpass expectations. It is indeed a kitchen powerhouse that impresses on all fronts.
5. Wusthof Classic 6-inch Chef's Knife
The world of cutlery is vast and varied, but some pieces stand out, and the Wusthof Classic 6-inch Chef's Knife is one such standout. As someone who's experienced the prowess of its larger sibling, the Classic 8-inch chef's knife, I was eager to test the smaller version's capabilities and discover its unique uses.
A Compact Champion
Catering to both amateur cooks and professional chefs, the 6″ chef's knife offers impressive performance and quality. My firsthand experience found it delightfully easy to handle, simplifying the most complicated tasks and making cooking a truly enjoyable experience.
The blade, crafted from Wusthof's special formula X50CrMoV15 steel, provides this knife with its unmatched cutting abilities. The steel is known for being one of the hardest and most corrosion-resistant materials in the industry, which explains why many knife enthusiasts, including myself, gravitate towards this knife.
Precision and Durability
The blade's sharpness, enhanced by Wusthof's unique Precision Edge Technology, cuts with great precision and control. The knife boasts a 14-degree cutting edge on each side, increasing the blade's sharpness by 20%. Additionally, it retains its sharp edge twice as long as average blades, a feature I found quite impressive during long cooking sessions.
The handle, made of robust and durable POM material, resists discoloration. Like its larger counterpart, the Wusthof Classic 6" chef's knife features a full-tang design, adding balance and strength.
A Versatile Performer
In terms of utility, this knife proves to be a true all-rounder. I put it to test by slicing through juicy tomatoes and was pleasantly surprised by the clean cuts without any squashing. This is a testament to its razor-sharp edge, even with its slightly heavier weight. To push its limits further, I used it to skin a chicken, and it sliced through the skin and meat effortlessly, much like a hot knife through butter.
Pros
Superior quality steel that ensures long-lasting durability
Full-tang design for optimal balance and strength
Laser-controlled, extremely sharp cutting edge
Versatile and suitable for various cutting tasks
Cons
The handle is made of synthetic POM material
May be expensive for some budgets
Conclusion
In conclusion, the Wusthof Classic 6-inch Chef's Knife is a smaller kitchen marvel that delivers on all fronts. Despite being made of synthetic material, the handle provides a firm and comfortable grip. Although it leans on the expensive side, the impressive quality, longevity, and versatility it offers make it a worthwhile investment. It is the perfect companion for those who appreciate precision and ease in their culinary journey.
If you are interested to read more of my articles you can check my Wusthof vs Zwilling comparison, or Wusthof vs Victorinox comparison.
6. Wusthof Classic Hollow Ground 5" Santoku Knife
With a myriad of knives under the acclaimed Wusthof Classic line, the Hollow Ground 5" Santoku Knife undoubtedly caught my attention. Intriguingly, this knife, originating from a German manufacturer, draws its inspiration from the legendary Japanese chef's knife. A harmonious blend of Western robustness and Eastern precision, this knife proves to be a reliable companion in both Asian and Western culinary journeys.
Crafting Excellence
The Wusthof Classic 5″ Santoku knife is precision-forged from a single block of chrome-molybdenum-vanadium steel formula, known as X50CrMoV15. This formula infuses the blade with an extraordinary hardness, making it resistant to corrosion and stains. As a frequent user, I can attest to the blade's impressive durability and resilience, a testament to its superior craftsmanship promising years of stellar performance.
Razor-Sharp Precision
Relying on their renowned Precision Edge Technology (PEtec), Wusthof has equipped this knife with an edge that is 20% sharper than many competitors in the market. More impressively, the blade also offers twice the edge retention. The blade's edge is painstakingly hand-honed to perfection, ensuring that I didn't need to reach for a sharpener for an entire year.
Unique Design
What sets this Santoku knife apart is its hollow ground edge. As I sliced through a variety of ingredients, I noticed the knife creating air pockets between the hollow edge and the slice, a feature that significantly prevents food from sticking to the blade.
A Sturdy Grip
The knife's full-tang handle is made of a sturdy synthetic material known as POM, or more specifically, Hostaform C. The handle demonstrates impressive toughness and creep resistance. While it isn't as comfortable as a wooden handle, it remains firm and reliable during prolonged cooking sessions.
Pros
Superior quality steel formula
Full-tang design, ensuring balance
Versatile for various cutting tasks
Robust and long-lasting
Design prevents food from sticking to the blade
Cons
POM handle, which may not be as comfortable as wooden alternatives
Conclusion
In conclusion, the Wusthof Classic Hollow Ground 5" Santoku Knife is a fine testament to the brand's commitment to quality and precision. Its superior steel formula, impressive sharpness, and unique hollow ground edge design truly set it apart. Though the POM handle could be more comfortable, it doesn't undermine the knife's overall performance and reliability. It is indeed an excellent addition to any kitchen, capable of handling both Western and Asian cuisine with ease and precision.
7. Wusthof Classic 4151-7 10-inch Bread Knife
Bread knives, as mundane as they may seem, hold a significant place in every kitchen's arsenal, and the Wusthof Classic 10" bread knife is no exception. This bread knife's key attribute lies in its ability to slice through crusty bread with surgical precision without crushing it – a skill that not all knives can claim. I've had the pleasure of testing this knife, and I'm excited to share my experience.
Excellence in Steel Formulation
A trait that aligns this bread knife with others from the Classic series is the special stainless steel alloy, the X50CrMoV15, from which it's forged. Notoriously known for being one of the hardest steels, this material also boasts commendable corrosion resistance, ensuring the blade's longevity.
Cutting Precision
The knife owes its razor-sharp cutting angle to Wusthof's Precision Edge Technology (PEtec). The PEtec not only enhances the sharpness but also promises impressive edge retention, even with daily use. Having used this knife extensively, I found that it rarely required sharpening – not more than once a year.
Exceptional Serrated Edge
The 10" length coupled with a finely serrated edge allowed me to cut through larger loafs and even cakes with remarkable ease. The serrations are expertly designed, effortlessly slicing through the crustiest of breads without causing any unwanted crushing or crumbling.
Safety and Balance
To provide an added layer of safety, Wusthof has included a stainless steel bolster to prevent fingers from sliding onto the sharp blade. Moreover, the knife's full-tang construction enhances its balance, making the cutting process smooth and controlled. Not only does it increase the knife's strength, but it also ensures it is more durable compared to partial-tang counterparts.
Pros
Superior quality steel formula
PEtec contributes to a sharper edge and impressive edge retention
Effortlessly cuts through all types of crusts
Protective stainless steel bolster
Full-tang construction ensures balance and strength
Cons
POM handle might be too large for some users, causing discomfort
Conclusion
In summary, the Wusthof Classic 4151-7 10-inch Bread Knife is an essential tool for every kitchen. Its superior steel formula, sharpness, and ability to slice effortlessly through crusty breads are truly commendable. While the handle may seem large for some, it does not detract from the knife's overall performance. This knife not only serves its purpose efficiently but also exemplifies Wusthof's commitment to delivering quality kitchen tools.
Summarizing my Wusthof Knives Review
As I am wrapping up this Wusthof knives review, I am left with the general impression that Wusthof knives are surely worth the investment. Although there are cheaper brands out there, I believe that the price of these knives is well justified. From chef's knives, knife block sets, to bread knives, Wusthof covers all ground!
To find out more about kitchen knives have a look at my articles: how to sharpen Shun knives or best Nakiri knife.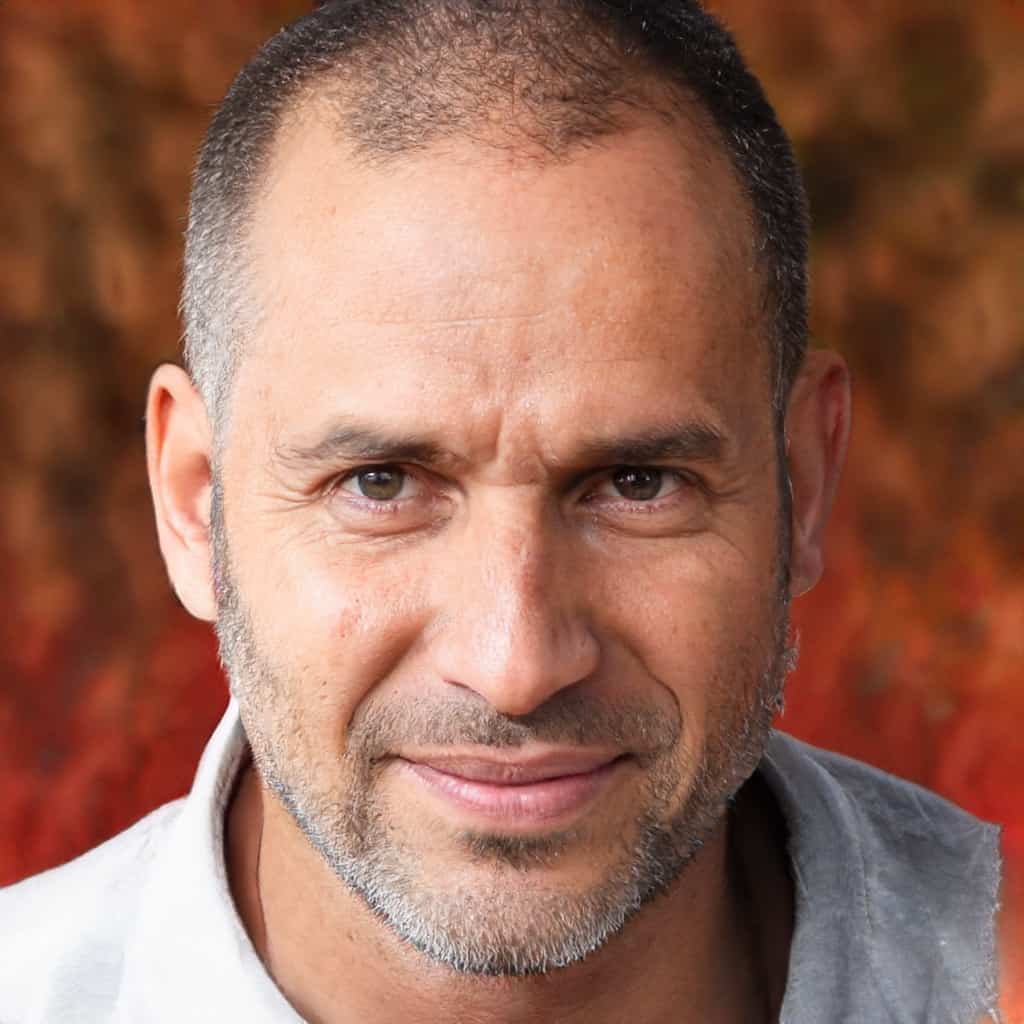 Gary Portman is the founder and main author of Knivesadvice.com. With his extensive knowledge and experience, he is committed to assisting people in choosing the perfect knife for their needs. Through his articles, Gary shares valuable insights on various aspects of knives. With his expertise, readers can make informed decisions and find a knife that is tailored to their preferences and requirements. You can find more info about Gary here.