Wusthof is widely recognized as an outstanding knife manufacturer. Famed for their knives that offer the full package – design, quality, and performance – Wusthof has set their roots in both professional and home kitchens worldwide. However, with great power comes great responsibility. They are dedicated to bringing innovations to their manufacturing process without sacrificing the established quality, but only building on it. Curious to discover whether they can live up to their reputation, we tested 7 products that we believe are among the best. In this Wusthof knives review, we'll talk about few of their knives, as well as a couple of knife set blocks.
The 7 Best Wusthof Knives Reviewed
---
1. Wusthof Classic 8-inch Chef's Knife
If you're looking for an all-purpose knife that's going to last for years to come, you should take a look at the Wusthof Classic 8" chef's knife. It can handle all cutting styles like chopping, mincing, slicing and dicing.
Every knife in Wusthof's Classis series is a forged knife. In general, forged knives come with better properties as they are crafted from a single block of steel. In this case, the steel that Wusthof chose for this chef's knife is high-carbon stainless steel known as X50CrMo14.
Due to the composition of the steel, the blade comes with specific set of properties. First, vanadium and molybdenum make the knife extremely hard and corrosion resistant. Increased vanadium level also means that the knife is build to last. Chromium, on the other hand, increases the stain resistant properties of the blade.
The steel is hardened at 58 HCR, common for most Western knife manufacturers. In addition, Wusthof's proprietary Precision Edge Technology (PEtec) ensures that the knife is precisely sharpened at 14 degrees. PEtec includes a few crucial steps. First, the blade is measured using lasers before the computers calculate the sharpening angle. After this, precision robots sharpen the blade on a whetstone.
Wusthof Classic 8" chef's knife is a full-tang knife. Full-tang knives are known to be more balanced and less prone to breaking. Covering the full-tang design is a handle made of polyoxymethyleme (POM), a synthetic material widely used in handle production.
The handle is secured with three rivets. Although it may be a little heftier that what we're used to, it makes the knife even more balanced. It is extremely durable, hard, and prevents discoloration. Moreover, the POM material itself is highly resistant to bacteria and germs.
Pros
High-quality steel
Precision Edge Technology
Balanced and comfortable
Sharp 14-degree angle
Versatile
Cons
Plastic handle that feels a bit heavy
2. Wusthof Classic 7-piece Knife Block Set
Wusthof's Classic line consists of the largest selection of knives, each one better than the last. Therefore, we decided to try more of the Classic line, so we opted for the Wusthof Classic 7-piece knife block set. This knife block set is available in a variety of colors: maple, walnut, acacia, bamboo, black, and cherry. Although we were aiming for the black set, we ended up ordering the acacia option.
FSC-certified, the acacia wood block is a treat to look at. There are six slots that are made to house the knives and the honing steel that's included in the set. The Wusthof Classic 7-piece knife set block consists of 3.5" paring knife, 5" serrated utility knife, 6" Kiritsuke prep knife, 8" bread knife, and 8" chef's knife. Wusthof made sure to provide their customers with come-apart kitchen shears as well.
We already spoke a lot about the Classic 8" chef's knife about, but if you're eager to know more, you can read our Shun vs. Wusthof comparison article too. That said, let's take a closer look at the other elements.
The 3.5" paring knife is the right size to handle its job. It peels fruits effortlessly without being too heavy or uncomfortable on the hand. We didn't have any trouble removing seeds either, and surprisingly, it served us well in our efforts to de-vein shellfish. We consider the 5" utility knife to be as versatile as the chef's knife, while the 8" bread knife cuts through crust with ease. The 6" Kiritsuke prep knife doubles as a fish slicer and a vegetable knife. We rely on it for small kitchen tasks as well. The shears are 8.5" long, and their performance is unmatched!
Every knife is precision forged from high-carbon stainless steel. Their triple-riveted handles are made of POM.
Pros
Beautiful wood set that doesn't take too much space
High-quality knives
Kitchen shears and honing steel included
Good selection of knives made to cover every need
Cons
POM handles
Some people find it expensive
If you want to learn more about Wusthof, check our full Dalstrong vs Wusthof, or our Wusthof vs Shun comparisons.
3. Wusthof Classic Ikon 14-piece Knife Block Set
Since we've already tested Wusthof Classic 8" chef's knife, we wanted to see more from this line. Although often confused with the Classic series, they are completely different lines of products. However, there are a few key similarities between them as you'll get to see while we review this set.
The set consists of 3.5" paring knife, 5" serrated utility knife, 6" utility knife, 7" hollow edge santoku, 8" carving knife, 8" bread knife, and 8" chef's knife. In addition, there are four 4/4" steak knives. Included in the set are come-apart kitchen shears and 10" sharpening steel.
The blades are made of the X50CrMoV15 steel, common for most Wusthof knives. Every knife in the set comes with increased hardness, durability, and stain resistance. Also, they are highly corrosion resistant. This combo of properties of mostly due to Wusthof's proprietary special formula steel.
PEtec technology has its impact on the knives in this set as well. What we're trying to say is that they come with the sharpest edge you've seen. In addition, PEtec enables higher edge retention!
For better balance, Wusthof adds two bolsters on top of the full-tang design. The upper bolster is a half-bolster, meaning you'll have no trouble sharpening the knives on your own. The bolster at the bottom is there to secure balance as well as give the knife a more symmetrical look.
As far as the handle is concerned, the knives in the Classic Ikon set come with different handles than the ones we saw in the Classic set above. They are made of the same POM material, but the Classic Ikon knives have a distinct shape and different color. The handles are curvy, therefore more comfortable.
Pros
7 different types of knives and 4 steak knives
Comes with kitchen shears and honing steel
Beautiful wood knife block
High-quality, sharp blades
Handle shape
Two bolsters
Cons
Expensive
Although extremely comfortable, the handles are made of plastic
4. Wusthof Classic Ikon 8" Chef's Knife
You can recognize the classical German style just by looking at the Wusthof Classic Ikon 8" chef's knife. Even though it sports a simple, minimalistic design, it proved to be a powerful workhorse in the kitchen.
As a chef's knife, it does all the heavy lifting when it comes to slicing, dicing and chopping all kinds of food. Since it is forged from a single block of high-carbon X50CrMoV15 steel, it boasts a unique set of properties.
As we already mentioned, the X50CrMoV15 is a special formula steel that's exclusive to Wusthof. It is famed for its hardness, corrosion resistance, and durability. The cutting edge is sharpened to perfection by utilizing the Precision Edge Technology. At 15 degrees blade angle, it has razor-like sharpness, cutting precisely through different textures. It proved to hold its edge for increased time as compared to other high-end chef's knives.
Moving on to the handle, we were able to use the knife for ours without getting tired at all. Because of the curvy shape, it follows the line of your hand, therefore, reducing fatigue. This is a full-tang knife, so it feels well-balanced as well. Wusthof uses the POM material for the handle which is highly moisture resistant and it prevents discoloration.
The Classic Ikon 8" chef's knife comes with a black handle. If you'd prefer a gentler look, you can choose the Classic Ikon Crème chef's knife that is basically the same knife in different color.
The handle is measured at 5" long, while the blade is, of course, 8" long. At 9 oz. , the knife is a bit heftier than other knives we've tested so far.
Pros
Classic German design
High-quality blade
Extra hard and durable
Balanced
Versatile
Comfortable handle
Cons
Some users find it heavy
Expensive
5. Wusthof Classic 6-inch Chef's Knife
The Wusthof Classic 8-inch chef's knife takes the first spot in our best Wusthof knives review. Now, we're going to take a closer look at its smaller brother – the 6" chef's knife, its properties, performance, and unique uses.
Whether you're an amateur or a professional chef, you'll enjoy having the 6" knife by your side. It is rated as one of the highest quality blades out there, painstakingly manufactured to perfection. We found it extremely fun to work with as well, making our tasks a breeze.
The blade is crafted from special formula X50CrMoV15 steel. It's highly unlikely to find another knife that isn't produced by Wusthof that boasts the same properties. Being among the hardest steels out there that's corrosion-resistant too, it's no wonder many knife appreciators opt for this particular knife.
We'll never stop praising the blade's sharpness. Achieved by the unique Precision Edge Technology, it can cut through all kinds of food with precision. The knife features a 14 degree cutting edge on each side, which enhances the blade's sharpness by 20%. In addition, it is expected to hold its edge for twice as long.
The handle is made of POM, a synthetic material renowned for its hardness and durability. It also prevents discoloration. As its 8" brother, the Wusthof Classic 6" chef's knife is also a full-tang knife.
As far as usage is concerned, the knife covers all ground. It cuts through vegetables, for example tomatoes, without squashing them. Since this is a slightly heavier knife, we expected for the tomatoes to react differently under the pressure. But, due to the extremely sharp edge, the knife works as a charm. To further test its limits, we skinned a chicken and it cuts like a hot knife through butter!
Pros
High-quality steel
Full-tang
Extremely sharp laser-controlled cutting edge
Versatile
Cons
If you are interested to read more of our articles you can check our Wusthof vs Zwilling comparison, or Wusthof vs Victorinox comparison.
6. Wusthof Classic Hollow Ground 5" Santoku Knife
Another knife from the Classic line that deserved our attention is the Wusthof Classic Hollow Ground 5" santoku knife. Although produced by a German manufacturer, the Wusthof Classic 5" santoku knife is styled after the legendary Japanese chef's knife. Taking the best from both Western and Eastern worlds, this knife is a worthy ally in Asian and Western cuisine.
Precision forged from a single piece of chrome-molybdenum-vanadium steel formula, is comes with the critical characteristics that every chef looks for in a knife. The steel, known as X50CrMoV15, is the main reason why the knife is earning the respect of customers worldwide. Because of this unique formula, the blade is extremely hard as well as corrosion and stain resistant. You can rest assured that the knife will last for years to come.
For extreme sharpness, Wusthof relies on their Precision Edge Technology. Aside from being 20% sharper than competitors, the blade also has twice the edge retention. Yes, the PEtec technology ensures that everything is at its right place and at the right angle, but the edge of the knife is still hand-honed until perfection. You won't have to sharpen your knife for at least a year. But once the time comes, you'll be able to do it with utmost ease.
As it comes with hollow ground edge, Wusthof's 5" santoku knife has additional properties that not every santoku knife has. Due to the design, air pockets are created between the hollow edge and the slice when you're cutting. This is crucial in order to prevent food from sticking to the blade.
The full-tang handle is made of POM, or more precisely, Hostaform C. It provides a variety of properties like toughness and creep resistance. However, it's not as comfortable as wooden handles.
Pros
High-quality steel formula
Full-tang
Versatile
Strong and durable
Balanced
Prevents food from sticking to the blade
Cons
7. Wusthof Classic 4151-7 10-inch Bread Knife
Last, but certainly not least, let us introduce you to the Wusthof Classic 10" bread knife. Bread knives are among the key items in every kitchen, used on daily basis. This type of knife needs to cut through crust without crushing it, otherwise you could use any kind of knife. Let's see if the Wusthof Classic 10" bread knife serves its purpose.
The knife is crafted from a special stainless steel alloy that gives the knife its set of properties. Since this knife belongs to the Classic series, the special steel formula is known as X50CrMoV15. The steel is among the hardest steels, while also protecting against corrosion.
The extremely sharp cutting angle is achieved using the Precision Edge Technology. PEtec also ensures that the blade stays sharper for longer time intervals even after daily use. Once you do need to sharpen the knife (no more than one time a year), you'll see how easy it is to get it to the needed sharpness.
Due to the fact that Wusthof Classic 10" bread knife features serrated edge, you can easily cut through crusty food. Given its 10" length, the knife can perform effortlessly even when cutting bigger loafs, breads, or even cake!
To increase comfort as well as protect the user, Wusthof adds a stainless bolster to this knife. It acts as a protective divider, preventing your fingers from slipping towards the sharp blade.
As this is another full-tang construction, you needn't worry about balance. It significantly increases the knife's strength too. Full-tang knives aren't prone to breaking, therefore this knife is more durable than other partial-tang bread knives you might've encountered so far. The triple-riveted POM handle is fairly comfortable, but users with small hands may find it a bit overwhelming.
Pros
High-quality steel formula
PEtec ensures sharp edge with good edge retention
Cuts through all kinds of crusts
Stainless bolster
Full-tang construction
Cons
POM handle might be too big for some us
Summarizing our Wusthof Knives Review
As we're wrapping up this Wusthof knives review, we are left with the general impression that Wusthof knives are surely worth the investment. Although there are cheaper brands out there, we believe that the price of these knives is well justified. From chef's knives, knife block sets, to bread knives, Wusthof covers all ground!
To find out more about kitchen knives have a look at our articles: how to sharpen Shun knives or best Nakiri knife.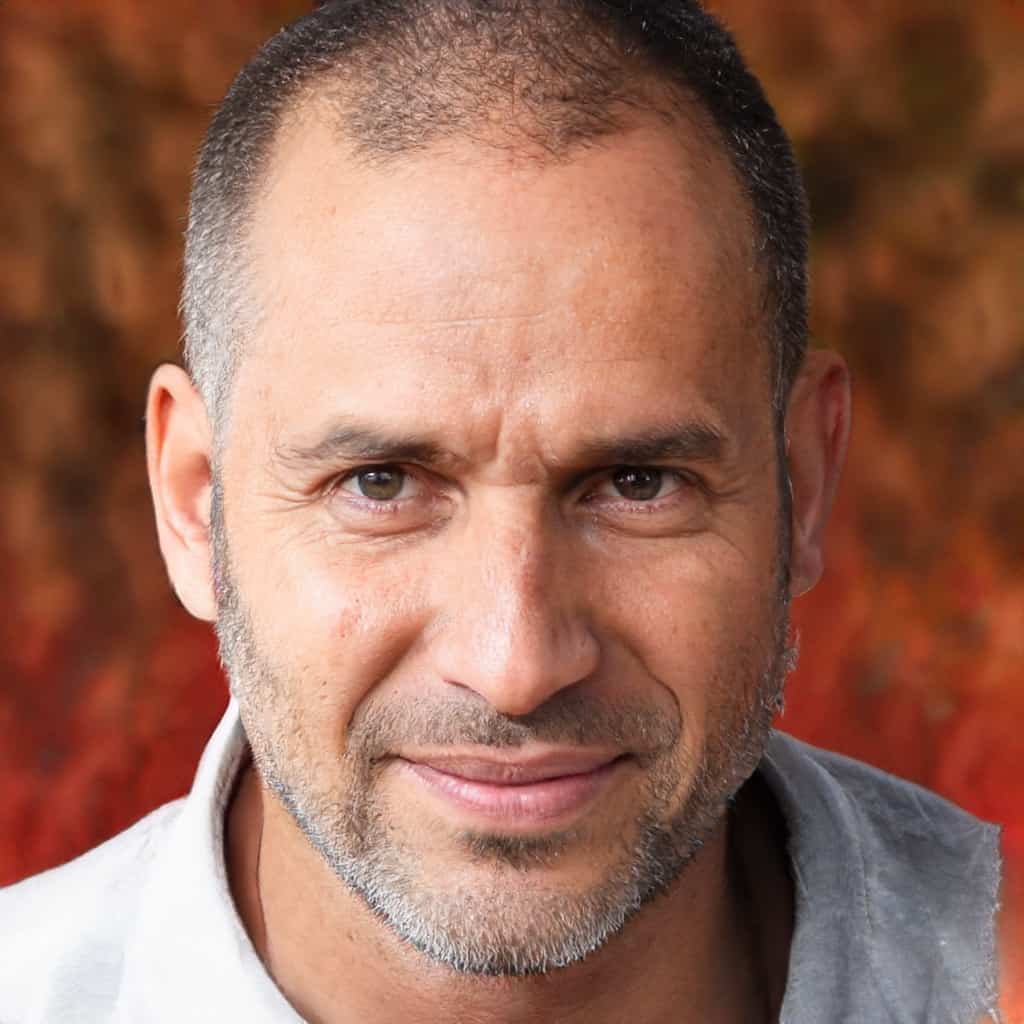 Gary Portman is the founder and main author of knivesadvice.com Using the knowledge he has gained through the years, he aims to help people choose the best knife based on their needs. You can find more info about Gary here.