Whenever you're looking for a great new kitchen knife, you never want something subpar that'll falter after a few months. High-quality German brands are popular among professional and home chefs these days. So let's take a look at two top knife-makers – Zwilling and Wutshof – and see which is actually superior in a head-to-head matchup!
---
Zwilling J.A. Henckels
Let's start with Zwilling. Of the two companies, they were founded first in 1731 and they were also founded in the same city in Germany as Wusthof: Solingen. Thus, the rivalry between both knife companies has been going on for a while – it's possibly what's driven such intense competition between them for all this time!
Zwilling uses high carbon and rust-resistant steel for all of their knife blades, and they cover the blades with a limited lifetime warranty. Furthermore, the blades possess a full tang that can increase the balance and durability of every blade they produce. They cut their knife edges at a 15° angle, which is pretty sharp although, as we'll see, not quite as sharp as the blades produced by Wusthof.
However, Zwilling knives are typically a little more durable than their counterparts. They also feature a distinct curve near the end of the handle where you can rest your pinky finger and stop your hand from slipping.
---
Wusthof
Wusthof is the aforementioned direct competitor to Zwilling, making their knives in the same German town. They were founded in 1814 and most of their blades are fairly similar to Zwilling's, although with a few key differences.
For instance, Wusthof knives are typically a little sharper than Zwilling blades because the former cuts their edges at a 14° angle rather than 50°. The lower angle means that the edges are always slightly sharper than their competitors'. Furthermore, Wusthof knives retain their edge a little better than Zwilling knives. The trade-off is that these edges are slightly less durable over the long-term and require more frequent maintenance.
In terms of aesthetics, most Wusthof knives have a distinct curve on their handle, although a few other variations have smoother and contoured handles to allow for ergonomic gripping.
Both knife makers produce blades that alternate between affordable and expensive depending on the exact model. Thus, which knife is more affordable or better for a budget kitchen depends on the exact blade or set.
Now let's take a look at both manufacturers by directly comparing some of their top knives.
If you are interested in our other comparisons have a look at Wusthof vs Dalstrong knives, Victorinox vs Wusthof or boning vs filling knives.
---
Zwilling vs Wusthof – Chef's Knives
---
These knives are versatile tools that you can use for most kitchen requirements. While they aren't as specialized as full-on cleavers, carving knives or fruit knives, they can still capably cut most types of food and most vegetables. Their versatility makes them a staple type of blade that you need in any full kitchen set.
1. Zwilling 8-Inch Chef's Knife
This chef's knife is made with a particular kind of special formula and high carbon steel. It's designed so that it'll never stain and resist corrosive damage very capably. Furthermore, the blade is ice-hardened before being added to the handle so that it remains sharper over time and is exceptionally durable. The edge is laser controlled to make sure you get an ideal 15° angle on either side. 
The handle is also excellent, made from an ergonomic polymer material that keeps the knife comfortable to hold for long periods. It's also very well bonded, so you shouldn't have any trouble with the knife's attachment to the handle weakening over time.
The edge of the knife should last pretty well over the long-term. But you should still hone the knife after every couple uses. Overall sharpness ought to remain for years on end if you take care of the knife properly. You can also read our review are Zwilling knives good.
2. Wusthof 8-Inch Chef's Knife
Wusthof's answer to the above knife is the same size but possesses a slightly larger blade in total, making it a little better for cutting thicker vegetables or food items. The handle is triple-riveted, so it's easy to grip and maintain a hold of even if your fingers become slippery. Furthermore, the three rivets ensure that the blade will remain bonded to handle over the long-term.
The knife as a whole weighs 8.5 ounces and comes with a finger guard so it's more difficult to cut your own fingers on the bottom of the blade. The handle's synthetic material will resist fading and discoloration.
Furthermore, the edge here is particularly noteworthy; it's made with precision edge technology that can produce a blade edge about 20% sharper and with twice the edge retention than previous Wusthof blades. Clearly, their knife manufacturing abilities are only increasing in value with time. Use this knife for chopping, slicing, mincing, and dicing; however, be aware that trying to go through bones will damage the fine edge.
Summary
All in all, both knives are very much worth your time and money. Their quality and durability are fairly equal in all things are considered, although the Wusthof model is a little more affordable overall. This is anyone's win, so go with whatever works for your budget or personal aesthetic better. For more information about Wusthof knives you can check our how to sharpen Wusthof knives article. 
---
Zwilling vs Wusthof – Paring Knives
---
These blades feature a precision shape that is ideal for intricate cutting and peeling tasks, as well as mincing or dicing small vegetables. For instance, slicing into very small fruit segments is a task best handled by one of these knives.
1. Zwilling Professional S Paring Knife
This is a 4-inch blade by default, although it also comes in a 3-inch variety for even shorter cutting needs. The blade is precision honed and laser controlled to balance sharpness and durability pretty well, and it's made with the same high-quality steel construction methods we've covered before. The handle is perfectly bonded to the full tang to increase its overall lifespan.
There's a finger guard here as well, plus a classically shaped style with a slightly curved back and edge. Thus, this knife is an ideal choice for slicing through fruit and other rounded objects. Curved cuts are easy with this blade. The weight and balance of the blade are easy to feel when you have it in your hand.
It's also perfectly dishwasher safe, although Zwilling themselves always recommend hand washing your knives to increase their lifespan.
2. Wusthof One Size Paring Knife
This blade is only 3.5 inches long, but that's plenty of room for most paring knife needs. This precision formed from one blank of high carbon stainless steel and tempered for an excellent look and a 20% sharper blade compared to previous models. The knife comes with a full bolster and finger guard for added comfort and durability.
We also really like the handle here, as it's extremely comfortable to use and exceptionally well-balanced. The overall shape of the knife plays a part here; the narrow blade is designed to taper up to a point near the tip, making it super easy to trim and slice for fuel small products or produce like herbs or garlic cloves. This does make it a little more fragile than the Zwilling variety, but not enough that should make a difference in most circumstances.
Summary
Both knives are pretty easily priced, so either will be a good choice if you want to balance budget and utility. The Zwilling knife is a bit longer, which may result in slightly better control and a little more versatility. But both are comfortable to use and offer great performance overall.
To find out more about kitchen knives have a look at our review about best Miyabi knives or Shun vs Wusthof comparison.
---
Zwilling vs Wusthof – Utility Knives
---
As the name suggests, these knives are made for utility kitchen tasks, like cutting through thin slices of meat or for chopping certain types of fruits and vegetables. They're similar to chef's knives that offer a little more precision and finer control, similar to filleting knives.
1. Zwilling Serrated Utility Knife
This utility knife is forged from a single piece of solid steel, then hardened with ice to ensure that the blade begins and remains sharper than most other competing models. The knife also benefits from Zwilling's trademark durability, which is great considering the overall thinness of the blade compared to many other typical chef's knives.
The edge is laser-controlled and persistent honed. The serrated teeth are ideal for cutting and slicing software products, especially those that have a firm skin. The blade can penetrate most of these materials quickly and saw through wet food items capably as well. 
It also comes with a bonded polypropylene handle. This is both comfortable and food safe, and you'll also enjoy the excellent balance and control that the knife provides. A small finger grip at the handle is a final added touch. We'd also like to make note of the extremely affordable asking price for this knife, which is far more budget-friendly than what you would expect. You can also read our article where are Zwilling knives made.
2. Wusthof Classic Utility Knife
The Wusthof counterpart is also precision-forged from a single piece of high carbon stainless steel, so you don't need to worry about the blade corroding over time. It's not quite as durable as the Zwilling model, of course, but it's also a little thicker overall to slightly offset this drawback. It also comes with a finger guard for added protection and user comfort.
The guard is attached to a comfortable handle that's very ergonomic and that feels great to grip. The synthetic handle provides excellent balance and performance. You'll also appreciate that the blade should last for much longer in terms of sharpness and full utility compared to other knives on the market.
Sharpening the knife should present a super sharp edge that's ideal for cutting through the softest food items without too much trouble. As such, it's a terrific knife for precision cutting work or delicate kitchen tasks.
Summary
So, which is better? The Wusthof knife is actually slightly better in terms of cutting ability and appropriateness for precision slicing tasks. But it's also much more expensive compared to the Zwilling model. Therefore, Zwilling is our choice if you're looking for a budget-friendly knife that's also great in terms of quality. If you have a little extra cash to spend and want the best of the best, go with Wusthof's utility knife.
---
Which is Better: Zwilling J.A. Henckels or Wusthof?
Ultimately, both of these knife brands showcase quality German construction and discipline. They both use excellent blade manufacturing processes, including several proprietary technologies that allow them to make blades that are super sharp and which retain their edges for long periods of time (at least when properly honed).
Still, Zwilling knives are often (but not always) a little better in terms of bang for your buck because they often have more sales and slightly lower asking prices, all while being close to or identical in quality to what Wusthof can offer. As a result, they'll usually be a better choice for anyone looking to balance budget along with quality.
Wusthof knives could be a better choice if you prefer exceptional balance and even better sharpness. Chef's or home cooks that have a lot of experience and who don't mind taking exceptional care of their knives might want to go with them in the long run, you know their blades are a little more fragile.
All in all, both companies make excellent cutlery that will be a great choice compared to store brands or cheaper products.
If you are interested to read more of our articles you can check our best Sashimi knife or Kutt Chef knife reviews.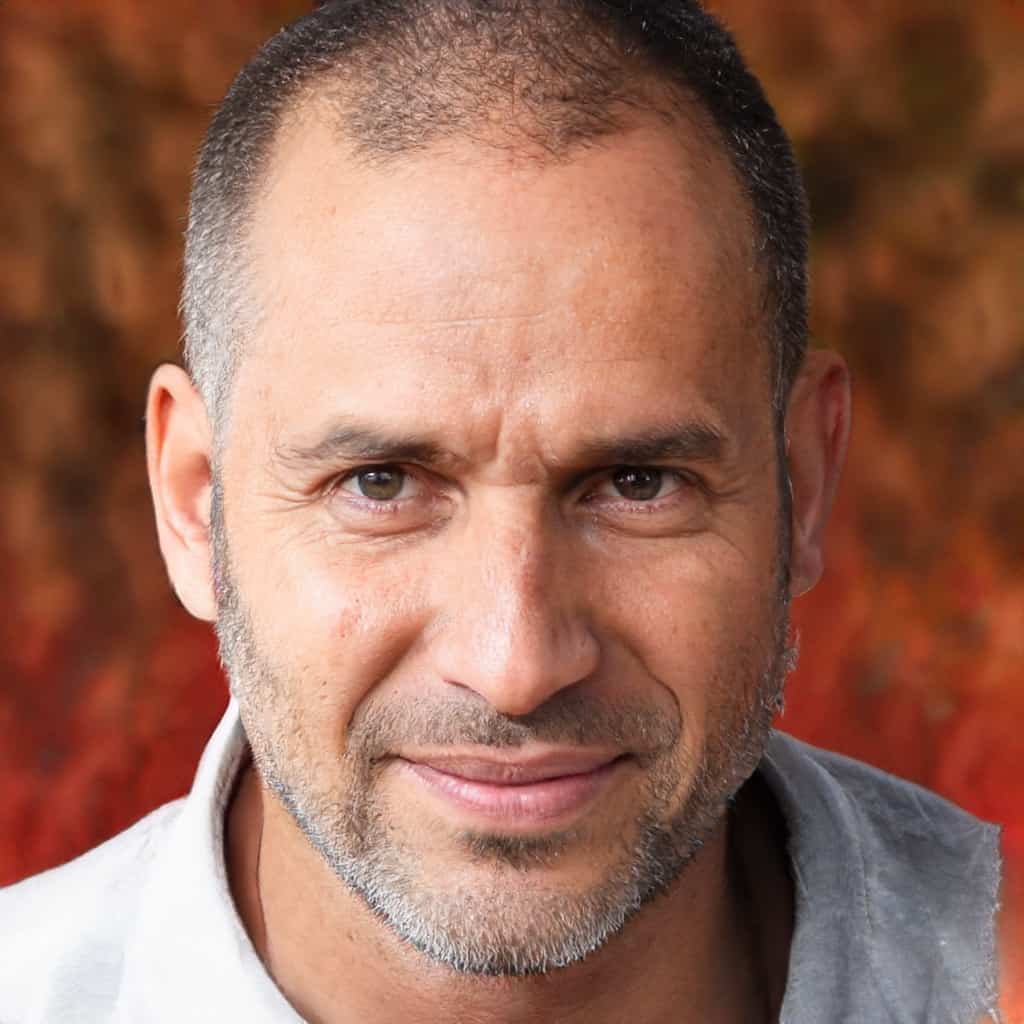 Gary Portman is the founder and main author of Knivesadvice.com. With his extensive knowledge and experience, he is committed to assisting people in choosing the perfect knife for their needs. Through his articles, Gary shares valuable insights on various aspects of knives. With his expertise, readers can make informed decisions and find a knife that is tailored to their preferences and requirements. You can find more info about Gary here.