No kitchen is complete without a chef's knife. You can have a knife for small vegetables but you wouldn't be able to cut meat with it. Sure, you can get a boning knife, but you'll be missing a bread knife. As you'll notice that you're becoming a hoarder, you'd wish you just bought the whole kitchen set. However, kitchen sets are on the pricey side. Luckily, chef's knives are here to save the day! Stick with us as we compare Wusthof vs Victorinox and the best chef's knife these brands offer.
Chef's knives are the most versatile kitchen tools. Used for chopping, slicing, and dicing all kinds of food, chef's knives are worth every penny. With an abundance of options when it comes to picking the best chef's knife, it's not easy to make a decision. KnivesAdvice is here to help!
For other similar articles check how do we compare Wusthof to Henckels or boning and filling knives.
---
A Short Introduction to Wusthof and Victorinox
Family-owned for seven generations, Wusthof is all about giving joy to families by making cooking as easy as possible. Aside from bringing harmony in homes worldwide, their knives are widely used by professional and amateur chefs as well. Founded in 1814, in Solingen, Germany, Wusthof is among the leading knife manufacturers today, serving customers around the globe!
But, let us tell you a story. If we travel back in time, the brand was unknown in North America until the 1960s. That's when Wolfgang Wusthof decided it's time to spread the word. He took a bag full of knives and traveled on a back of a horse or by bus, thus introducing the business to new customers. Today, more than 65% of Wusthof knives are sold on the American market!
Victorinox is another major knife manufacturer that has been around for over a century. The brand is best known for their Swiss Army knives, and is today the biggest supplier of pocket knives in the world. Although originally founded as a cutlery company back in 1884, nowadays Victorinox makes watches, clothing, tools, and luggage too.
Despite the fact that Victorinox is famed for the original Swiss Army knife, the brand's specialty has always been kitchen equipment. Even before they introduced the legendary Swiss Army knife, they already had a reputation of being among the best kitchen knives manufacturers back in the day. Fast forward to today, Victorinox still lives up to the reputation!
If you want to learn more about Wusthof, check our full Wusthof knives Review, or our Wusthof vs Shun comparison.
---
Best Wusthof Chef's Knife – Wusthof Gourmet 8-inch Chef's Knife
Design
We previously reviewed a lot of Wusthof's forged knives, so we decided it's about time to try out a few of their stamped knives as well. We tested a couple of them, and we found the Wusthof Gourmet 8" chef's knife to be the best Wusthof stamped knife.
There's a rumor going on that forged knives are better than stamped knives. The main difference between the two is in the manufacturing process. Forged knives are made of a single bar of steel, while stamped knives are cut out from a large sheet of steel. This plays a major role in their properties, which is why forged knives gain more attention. Although we generally agree with this assumption, there's an exception to every rule.
The Wusthof Gourmet 8" chef's knife is unlike any other stamped knife that we've seen so far. It is made from the same high-quality steel that Wusthof uses for all of their knives. The X50CrMo14 is top-of-the line German steel that boasts some of the best properties. But, we'll get into the details later.
We were impressed by the fact that the Wusthof Gourmet 8" chef's knife features a full-tang. Stamped knives usually don't come with a full-tang, meaning they are more prone to breaking. As you can tell, this is not the case with this knife.
One potential drawback is the bolster – or lack thereof. This shouldn't come as a surprise since other stamped knives don't come with bolsters either. However, our hand didn't slip when using this knife, so there was no risk of cutting ourselves. This is mostly due to the design of the handle.
The handle is made of polypropylene (PP), and it has triple riveted handle trays. Due to the symmetrical design, the knife is recommended for both left and right-handed users.
Properties
The Wusthof Gourmet 8" knife is probably the best stamped chef's knife you can find in the given price range. It is laser-crafted from specially tempered high-carbon stainless steel. This means that the cutting edge is precise, and sharp as a razor. In addition, the knife is then laser-tested to ensure the proper cutting angle.
Due to the special chromium-molybdenum-vanadium steel, this knife surely packs a punch. The molybdenum and vanadium in the steel enhance the overall hardness of the knife. These elements are known to improve corrosion resistance as well. Higher chromium content protects against stains.
The knife is heat-treated to a Rockwell hardness of 58, standard for most of the German-style knives. It is perfect for slicing, chopping, dicing, and mincing both fresh produce and meat. As you can tell, it has a slightly curved blade, allowing to be rocked on a cutting board with ease. This means that the knife is made for everyday use, and you won't notice any damage or blunt edge despite the regular use.
When we first got our hands on the Wusthof Gourmet 8" chef's knife, it felt like made for our hands. It comes at the right weight and the perfect length. We were impressed by the balance it offers, and we would recommend the knife to both amateurs and professionals.
This is partly due to the handle design as well. Made from high-quality material known as POM, the handle feels like an extension to your arm. The material is known to resist discoloration or fading, heat, cold, and moisture. Of course, for better hand control, it features a full-tang construction, and it's secured with triple rivets.
---
Best Victorinox Chef's Knife – Victorinox Fibrox Pro 8-inch Chef's Knife
Design
Truth be told, we've avoided the Victorinox Fibrox Pro 8" chef's knife for a while because there're a lot of prettier knives out there. However, we read hundreds of positive Victorinox reviews regarding this knife, so we figured we were just being shallow. After learning that it's made of some of the best materials, we immediately gave the knife a chance.
Similar to a number of high-end brands, the Victorinox Fibrox Pro 8" chef's knife is made of the X50CrMoV15 high-carbon steel. However, it's a stamped knife, meaning it's cut out from a large sheet of the mentioned steel. Although we prefer forged knives over stamped, the Fibrox Pro chef's knife didn't let us down. Considering that you can get it for a fraction of the price, we're willing to turn a blind eye to this.
When compared to other knives, this Victorinox knife feels lighter. There are split opinions regarding the knife's weight; while some prefer lighter knives, others argue that knives that weight more offer better control too. However, for this knife in particular, it means that you can cut smaller foods with ease, but you may encounter some trouble when dealing with larger foods.
Thanks to the deeper belly of the blade, you can rest assured that your fingers won't go near the cutting board when gripping the handle. As you can tell, it's slightly curved at the tip, allowing you to gently rock the knife when cutting vegetables.
One possible drawback is the fact that it doesn't feature a full-tang design. The partial-tang construction is more prone to breaking as compared to full-tang. The handle is made of thermoplastic elastomer (TPE), that we find to be less appealing than other handle materials.
Properties
Due to the special high-carbon steel formula, the Wusthof Fibrox Pro 8" chef's knife can easily compete with top-shelf knives. As mentioned, it mostly consists chromium, molybdenum, and vanadium, hence its unique properties.
For starters, the vanadium content plays a major part in the knife's overall toughness. Chromium and small molybdenum addition, on the other hand, give better corrosion resistance. In general, the blades made from this steel are extremely hard, build to last for years to come.
It comes with a sharp edge, so you can cut through smaller foods with utmost precision. With a bit more pressure, it can handle larger foods as well. Be noted though that since it's not a full-tang model, it can break under increased pressure. As far as edge retention goes, we noticed that the edge tends to dull after constant use. However, this is common for most of the knives within the price range. On a positive note, we found it extremely easy to sharpen.
The knife is actually named after the handle material. Thermoplastic elastomer (TPE), known as Fibrox, is in fact plastic. We don't like its design much, but it's certainly durable. It is highly moisture resistant, meaning it's dishwasher safe as well. In addition, it boasts great non-slip properties, so it wouldn't slip even when cutting greasy food.
Because of the partial-tang design, the Victorinox Fibrox Pro 8" chef's knife is relatively lighter, less balanced. The partial-tang design also implies that the knife is more prone to bending as opposed to full-tang knives.
---
Wusthof vs Victorinox – Which Knife Makes the Better Choice?
After spending some time with both of the knives, we believe that Wusthof is the ultimate winner. However, Victorinox makes a good choice for beginners, and considering the price, it offers solid performance. Of course, if your budget allows it, Wusthof's Gourmet knife is certainly worth the few bucks more!
If you are interested to read more of our articles you can check our Kai Knives or Schmidt Brothers reviews.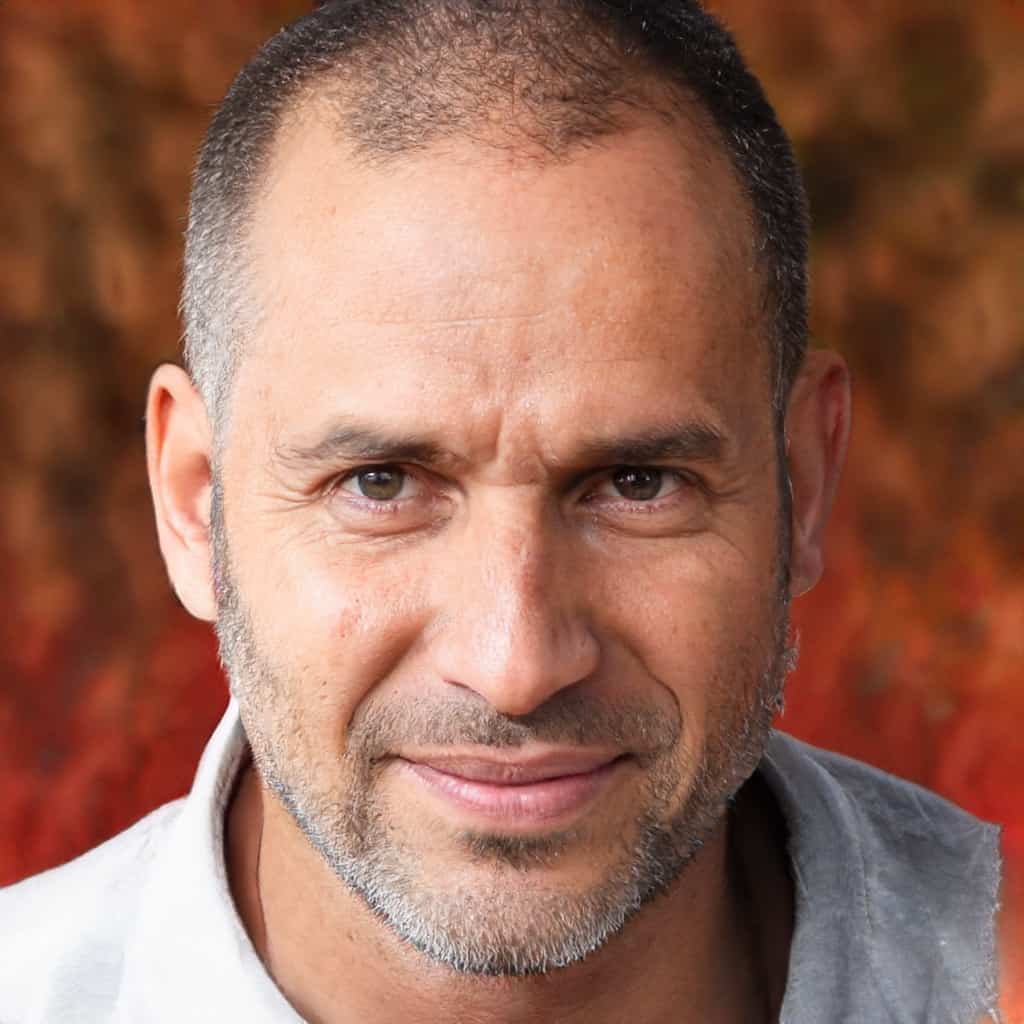 Gary Portman is the founder and main author of Knivesadvice.com. With his extensive knowledge and experience, he is committed to assisting people in choosing the perfect knife for their needs. Through his articles, Gary shares valuable insights on various aspects of knives. With his expertise, readers can make informed decisions and find a knife that is tailored to their preferences and requirements. You can find more info about Gary here.