When you're looking for quality kitchenware, it can be tough to find a brand that provides affordable knives without compromising performance. However, brands like Kai manage to balance both aspects and make it look effortless.
Maybe this is because of their long history; they've had over 100 years to perfect their art. Indeed, Kai was created in the Japanese knife center of the world, Seki City, alongside other knife manufacturing legends like Miyabi and Shun (We've previously reviewed some of the best Shun knives available on the market). However, they didn't begin by making kitchen knives. Instead, they prioritized making pocketknives before expanding into razors and kitchen cutlery. These days, they're one of the largest knife manufacturers worldwide and produce several other types of household products alongside kitchen blades.
But their kitchen knives deserve special focus. Most of their blades are made with 32 layers of steel in a Damascus pattern. This creates the watery, flowing texture that many Japanese-style knives are well-known for. Such a finish increases each blade's overall durability and provides a stylish aesthetic. It's no surprise that most Kai blades are known for their rust resistance, especially since they use a cobalt steel alloy blend with a Rockwell hardness rating of between 61 and 62, on average.
Even better, Kai knives are all hand-sharpened before they ship them out, ensuring excellent performance out of the box. Furthermore, they produce their knives with wooden, laminated handles that create an ergonomic experience and a long-lasting piece of kitchenware.
Today, you can find a wide variety of Kai kitchen knives across several main lines and collections. But budget-minded shoppers will really appreciate that most of their knives are quite affordable, as opposed to other premium manufacturers that may charge exorbitant prices.
Let's break down some of the best knives that Kai offers right now, and explore what makes them worth your time.
For another interesting article have a look at our best Cuisinart knives review.
---
The 5 Best Kai Knives Reviewed
---
1. Kai 6720C Wasabi Black Chef's Knife, 8-inch
The Wasabi Black line of knives by Kai consists of 17 shapes. As you know by now, chef's knives are our favorite, so to kick start this list, we chose the Kai Wasabi Black 8" chef's knife. The knife sports a simple design, and in all honesty, it looks like an average knife. We are big fans of minimalistic style, but there's no accounting for taste. However, we're more interested to see how it performs.
The knife is made from Daido 1K6 steel, newly developed chromium-rich steel. Due to the high-chromium content, the blades made of this steel are highly corrosion resistant. It also has increased carbon content for better edge retention. The steel is sharpened thin to a 58 Rockwell hardness.
As far as performance is concerned, the Kai Wasabi Black 8" chef's knife meets the expectations of home and professional chefs. Handling slicing, dicing, and basically every task related to prepping with ease, the knife is as versatile as they come.
This model doesn't feature a bolster and you'll either love or hate this fact. Although we generally prefer knives with bolsters, we appreciate the chance to use the entire cutting edge. It also means that it can be sharpened along the full length easily.
Thanks to the full-tang design, the knife works as a charm under increased hand pressure. Aside from enhancing the overall balance, full-tang design protects against breaking as well. Covering the full-tang is a black handle made of a combination of bamboo powder and polypropylene. Bamboo is known for its anti-bacterial properties, so you can rest assured that the handle will protect against bacteria and germs.
Pros
High-quality Daido 1K6 stainless steel
Versatile workhorse in the kitchen
Easy to sharpen
Full-tang
Hygienic handle
Cons
If you are interested in our other reviews have a look at Dalstrong knives or Cangshan knife set reviews.
2. Kai Seki Magoroku Damascus 7" Gyuto
The story of this knife begins in the Kamakura period, or more precisely from the 12th century. Inspired by the sword smiths that crafted the best Japanese swords back then, Kai introduce their Seki Magoroku range of knives. Today, Seki Magoroku knives are the perfect combo of ancient Japanese sword making techniques and new technologies. For more information about Kai knives you can check our are Kai knives good article. 
Although it was originally designed for separating meat from bones, nowadays the knife is widely used for day to day kitchen tasks as well. Due to its versatility, this knife is often found on lists of best chef's knives. So, what's so special about it?
The blade core is made of VG-10 stainless steel. As you probably know, many Shun knives use the VG-10 steel in their production process as it comes with some of the best properties. It is a classic Japanese high-performance steel that has high carbon content. Knives made from this steel come at a certain price, but we believe it's totally worth spending a few more bucks for such properties. Long story short, this knife has the hardness of a carbon steel and corrosion resistance of stainless steel. Moreover, the Kai Seki Magoroku Damascus 7" Gyuto has one of the sharpest edges, able to hold it for prolonged time.
Above the core, there's a beautiful Damascus pattern. This pattern is created by layering soft and hard stainless steel on top of the core. With 16 layers of altering steels on both sides (32 in total) that further protect and support the cutting core. In addition, these layers enhance the stain resistance properties.
The triangular-shaped handle allows good grip and better control. It's made of composite wood that looks and feels like natural wood. There's stainless steel bolster and end-cap for improved overall balance.
Pros
Beautiful design
High-quality VG-10 cutting core
32 layers of Damascus steel
Comfortable and well-balanced handle
Cons
3. Kai Pro 8-inch Chef's Knife
Who would've thought that for a fraction of the price, you'd get to experience the functionality of a chef's knife? The one knife to cut them all, the Kai Pro 8" chef's knife, offers everything that Kai and Shun products do, minus the high-price tag.
This kitchen essential is designed to handle whatever you throw at it. Be it an onion, nuts, fish, or a chicken, the knife will do its job. With a price so low, we wondered what the catch is. Apparently, the Pro line of Kai knives is made of Japanese AUS-6 steel, which is comparable to 440A.
However, 440 grade steels are known for low wear resistance and edge retention. But, AUS grade steels, like the one in question, have vanadium alloyed therefore increase these properties. AUS-6 is also fairly easy to sharpen. That said, although considered as a low-end knife steel, we believe that Kai Pro 8" chef's knife doesn't show any weakness when it comes to the steel it's made of.
It features a cutting angle of 16 degrees on both sides, hand-sharpened to be 32 degrees comprehensively. The unique hammered finish does not only make the knife look beautiful, but it's also highly functional. It helps reduce drag and plays a major part in food release.
In addition, it features full-tang construction for better balance. Full-tang design also assures that your knife won't break regardless of the pressure you put on the handle when chopping. The riveted POM handle further adds to the overall stability that the knife offers, making it a worthy addition to both professional and amateur kitchens.
Pros
Beautiful design
Good edge retention
Easy to sharpen
Strong and durable
Comfortable POM handle
Well balanced
Full-tang construction
Cons
Some people mind the Japanese AUS-6 steel
4. Kai Pro 10-inch Chef's Knife
Since there's a huge demand for the Kai Pro 8" chef's knife that we just talked about, Kai introduced other size options as well. For those who are used to working with bigger knives, the Kai Pro 10" chef's knife might just be the best choice.
Similar to its smaller brother, the Kai Pro 10" chef's knife also utilizes the Japanese AUS-6 steel. If you're an amateur chef, you probably own a knife made from this steel. However, when it comes to Kai, they made sure to temper the steel to perfection, therefore producing a knife that is there to suit professional needs as well.
Although unexpected, the blade has solid wear resistance and it can maintain its edge for longer periods than other knives made from the same steel. It feels strong, tough, and can take quite a good beating. This is also partly because of the hammered finish.
The beautiful finish present in all Pro models is not only pleasant to look at, but makes the knife more durable by protecting its core. In addition, it increases functionality by helping food easily release from the blade and by reducing drag.
As expected, the Kai Pro 8" chef's knife comes with a full-tang construction. We've dealt with few partial-tang knives as well, and we would choose a full-tang design 10 out of 10 times. It offers better stability, and the knife won't break even if you're putting too much pressure when cutting through solid foods.
The handle is made of POM. This material is widely known for its stability, hardness, and creep resistance. This means that the handle won't bend or deform over long period of time and exposure.
Pros
Beautiful design
Solid edge retention
Easy to sharpen
Strong and durable
Stable, hard, and creep resistant handle
Full-tang construction
Affordable
Cons
Might need regular sharpening
5. Kai Pro 6-inch Chef's Knife

As our final recommendation, we present to you the Kai Pro 6" chef's knife. The baby brother from the Pro chef knives family is a force to be reckoned with. We've spent some quality time with other 6" chef's knives as well. But, none of those impressed us as much as the Kai Pro 6" chef's knife did.
Coming from the same bloodline as its 8" and 10" Pro brothers, the knife certainly descended from royalty. As expected, it's made from the same AUS-6 steel that many people who are looking for a high-quality knife tend to discard. However, this knife is worth giving it a chance as the steel is tempered to perfection. The Kai Pro 6" chef's knife is extremely strong, tough, as well as stain, rust, and corrosion-resistant. After all, this is the qualities that every knife should have.
We noticed that the knife needs regular sharpening which may affect the knife's longevity. In all honesty, we haven't put the knife down since we got it, so the weak edge retention might be our fault. On a positive note, the Kai Pro 6" chef's knife is sharpened with ease. To learn how to sharpen Kai knives have a look at how to sharpen Kai knife.
The blade extends to the end of the handle, resulting in a full-tang construction. Although the knife offers enough balance due to its size, the full-tang design only further increase the knife's stability.
Sharpened at a fine, 16 degree angle from the both sides, this knife managed to outperform some high-end Western-style knives. Of course, it features the same beautiful finish. The finish is responsible for the hollow cavities that you can see along the length of the blade. These cavities form tiny pockets of air, thus helping release food from the blade. Once again, the handle is made of POM that you've read previously about.
Pros
Lightweight
Versatile
Strong and durable
Full-tang construction
Easy sharpening
Functional finish
High-quality POM handle
Great value
Cons
Conclusion
All things considered, Kai is another brand that managed to stole our hearts. Although we often return the knives that we test, we don't seem to be able to part ways with the knives we talked about in this Kai knives review. To wrap things up, we'd say that you can't go wrong when buying a Kai knife. Just set your priorities straight, know what you need, and Kai's there to deliver!
If you want to learn more about kitchen knives, check our full review of Wusthof knives or our Miyabi knives review.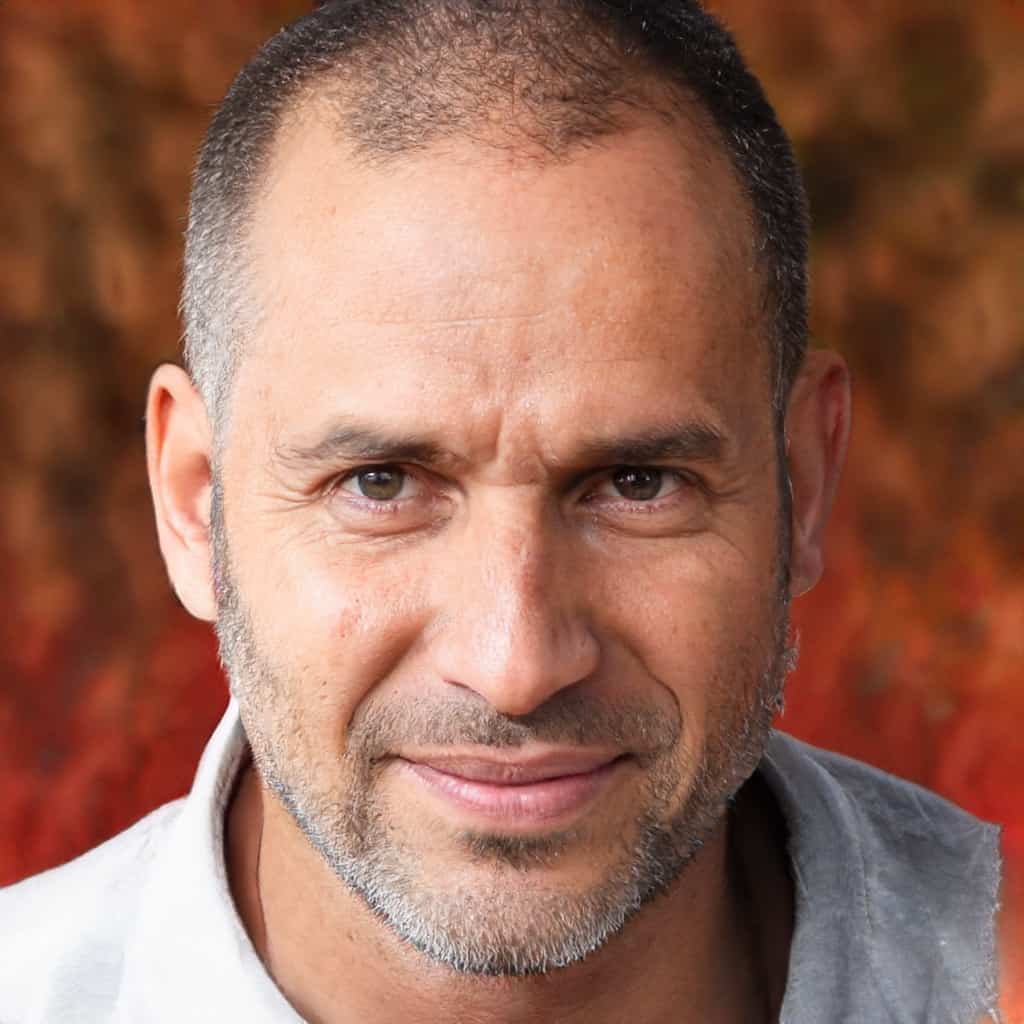 Gary Portman is the founder and main author of knivesadvice.com Using the knowledge he has gained through the years, he aims to help people choose the best knife based on their needs. You can find more info about Gary here.