As a seasoned chef, I know how challenging it can be to find a brand that offers reasonably priced knives without sacrificing their performance. Through my journey, I've come across brands like Kai, which seem to strike that delicate balance effortlessly.
Perhaps their success can be attributed to their long-standing history. Kai has honed their craft over a century. Founded in the heart of Japan's knife-making hotspot, Seki City, Kai grew alongside other legends in the industry such as Miyabi and Shun (I've personally reviewed some of the top-notch Shun knives available). However, they didn't dive straight into kitchen knives. They initially specialized in pocketknives before branching out into razors and kitchen cutlery. Now, they're among the biggest knife manufacturers globally, crafting a range of household products alongside kitchen blades.
Kai's Unique Kitchen Knives
In my experience, Kai's kitchen knives merit particular attention. The majority of their blades are crafted with 32 layers of steel in a Damascus pattern, resulting in the distinct, rippling texture that Japanese-style knives are renowned for. This finish doesn't just add aesthetic value; it significantly enhances the blade's durability. It's no surprise that Kai blades are applauded for their rust resistance, given that they're made from a cobalt steel alloy blend with an impressive Rockwell hardness rating between 61 and 62.
What's more, every Kai knife is hand-sharpened before it leaves the factory, promising exceptional performance straight out of the box. I've noticed how they couple this with wooden, laminated handles, ensuring a comfortable grip and a durable piece of kitchenware.
Kai Knives: Variety and Affordability
Nowadays, the Kai brand offers an extensive range of kitchen knives across multiple lines and collections. If you're a budget-conscious shopper like me, you'll appreciate that most of their knives are surprisingly affordable, unlike other premium manufacturers who often charge steep prices.
Let's delve into some of the standout knives that Kai currently offers and discover why they're worth considering for your kitchen.
For another interesting article have a look at my best Cuisinart knives review.
---
The 5 Best Kai Knives Reviewed
---
1. Kai 6720C Wasabi Black Chef's Knife, 8-inch

My exploration of the Wasabi Black line of knives by Kai was nothing short of exciting. This range boasts a spectrum of 17 unique designs, but as a fervent admirer of the timeless chef's knife, my attention was immediately drawn to the Kai Wasabi Black 8" chef's knife. While it maintains a humble facade, reflecting an average, everyday kitchen knife, its minimalist charm is its strength, adding a subtly sophisticated touch to any kitchen ensemble.
Material and Design
When it comes to the composition of the knife, it's crafted from Daido 1K6 steel, a newly devised chromium-rich steel variant. One cannot overlook the high-chromium content, a strategic choice that promises a strong resistance to corrosion. Paired with an increased carbon presence for superior edge retention, it's clear that this knife is engineered for longevity. The steel is honed thinly, attaining a 58 Rockwell hardness, a testament to its meticulous crafting.
Performance and Utility
My first test with the Kai Wasabi Black 8" chef's knife was an elaborate dinner prep, involving an array of vegetables, proteins, and herbs. The knife performed admirably, handling slicing and dicing effortlessly, and it navigated through other prep work with grace and efficiency. It truly embodies the essence of versatility in the kitchen.
One key feature—or rather, lack thereof—is the absence of a bolster on this model. This may be a matter of preference, and while I usually lean towards bolstered knives, the absence allowed me to utilize the entire cutting edge, a novelty I found rather useful. The absence of the bolster also contributes to the ease of sharpening along the full length of the blade.
Ergonomics and Durability
The design also incorporates a full-tang feature that really stands out, especially under increased hand pressure. During a particularly challenging part of my testing—slicing through a thick slab of brisket—I found the knife impressively sturdy and well-balanced. Moreover, this design element enhances the knife's durability, guarding it against potential breakage.
Wrapping the full-tang, the knife handle is a fusion of bamboo powder and polypropylene, creating a black handle with a clean, modern aesthetic. But it's not just about aesthetics—the bamboo element possesses inherent antibacterial properties, providing an extra layer of hygiene.
Pros
High-quality Daido 1K6 stainless steel construction
An indispensable kitchen tool due to its versatility
Easy to sharpen, owing to the lack of bolster
Full-tang design providing excellent balance and durability
Hygienic handle featuring antibacterial properties
Cons
Absence of bolster, which might be a downside for those who prefer bolstered knives
Final Thoughts
In sum, the Kai Wasabi Black 8" chef's knife surprised me with its understated design, quality construction, and efficient performance. While the absence of the bolster could be a downside for some, it presents an opportunity for complete utilization of the blade and ease of sharpening. This knife embodies a harmonious blend of style, versatility, and durability that will please both home cooks and professional chefs alike.
If you are interested in my other reviews have a look at Dalstrong knives or Cangshan knife set reviews.
2. Kai Seki Magoroku Damascus 7" Gyuto
When I first laid eyes on the Kai Seki Magoroku Damascus 7" Gyuto knife, I was instantly intrigued by the deep historical context behind its design. With roots stretching back to the Kamakura period in the 12th century, this knife is a testament to the perfect marriage between ancient Japanese sword-making techniques and cutting-edge technology. It was a privilege to experience first-hand the evolution of centuries-old craftsmanship melding seamlessly with modern innovation.
Intricate Design and Material
The blade of this knife is truly remarkable. It features a core of VG-10 stainless steel, a material also used in Shun knives. This choice of high-performance Japanese steel, noted for its high carbon content, lends the blade an impressive hardness, akin to carbon steel. Simultaneously, it retains the corrosion resistance of stainless steel, striking an ideal balance between durability and longevity.
While the quality of the blade is undeniable, what truly sets the Kai Seki Magoroku Damascus 7" Gyuto apart is its sharpness. During my test, I found that this knife easily sliced through a dense pineapple, effortlessly maintaining its sharp edge without requiring additional honing.
Aesthetics and Layering
Enveloping the VG-10 core is a stunning Damascus pattern, achieved by layering soft and hard stainless steel over the core. The blade sports 32 layers of alternating steel—16 layers on each side—offering additional protection and support to the cutting core. Furthermore, this layering enhances the blade's stain resistance, contributing to the knife's overall durability and aesthetic appeal.
Handle and Ergonomics
The handle, shaped into a comfortable triangular form, provides a secure grip and better control over the knife. As part of my testing, I used this knife over extended periods, and the comfort was undeniable. The handle, crafted from composite wood, not only replicates the appearance and texture of natural wood but also adds an elegant touch to the knife's aesthetic.
Adding to the overall balance and feel of the knife, the design also incorporates a stainless steel bolster and end-cap. This not only ensures a comfortable heft when handling the knife but also provides stability during precise cutting tasks.
Pros
Aesthetically pleasing design inspired by traditional Japanese craftsmanship
High-quality VG-10 cutting core providing a balance between hardness and corrosion resistance
32 layers of Damascus steel contributing to sharpness and stain resistance
Comfortable, well-balanced handle crafted from composite wood
Cons
Higher cost, due to the quality of the materials used
Final Thoughts
In conclusion, the Kai Seki Magoroku Damascus 7" Gyuto knife is an exceptional fusion of aesthetics, functionality, and craftsmanship. Its balance of hardness and corrosion resistance, alongside the sharpness that can withstand prolonged use, sets it apart as a worthy investment. With its comfort-oriented and visually appealing design, this knife is not only a functional tool in the kitchen, but it also contributes an element of elegance and sophistication to your culinary experience. Despite its higher cost, the enduring quality and performance of this knife make it a worthwhile addition to any kitchen.
3. Kai Pro 8-inch Chef's Knife
Upon first glance, the Kai Pro 8-inch Chef's Knife offers the allure of a chef-grade knife, promising the same functionality as its high-end counterparts without the hefty price tag. I was curious to put this claim to the test.
Design and Construction
This utilitarian kitchen companion is designed to tackle a broad spectrum of culinary tasks. From slicing onions and chopping nuts to filleting fish and deboning chicken, the Kai Pro 8-inch Chef's Knife does not shy away from any challenge. One evening, I put it to work by preparing an intricate chicken casserole recipe that required precision chopping, dicing, and carving. To my delight, the Kai Pro handled each task with ease, solidifying its place as a versatile culinary tool in my kitchen.
The Kai Pro is made from Japanese AUS-6 steel, a more affordable alternative to the pricier 440A. While some might argue that 440 grade steels are more wear-resistant and have better edge retention, AUS-6, enriched with vanadium, actually boosts these properties. I found it refreshingly simple to sharpen and robust enough for everyday use, proving that this 'lower-end' steel was in no way inferior in performance.
This kitchen knife exhibits an exemplary cutting angle of 16 degrees on each side, meticulously hand-sharpened to an effective 32 degrees. The result is a blade that slices smoothly and with impressive precision, as I discovered while thinly slicing vegetables for a stir-fry.
Aesthetics and Functionality
Not only is this knife's unique hammered finish aesthetically pleasing, but it also serves a practical purpose. It helps reduce drag and facilitate food release, which I found particularly useful while slicing juicy tomatoes and sticky cheeses.
Further contributing to its reliable performance is the full-tang construction. This design detail promises that the knife won't snap under pressure, a claim I found true while breaking down a particularly tough butternut squash. In addition, the riveted POM handle provides a comfortable grip, contributing to the overall stability and balance of the knife. This makes the Kai Pro 8-inch Chef's Knife a worthy contender in both professional and home kitchens.
Pros
Eye-catching design
Satisfactory edge retention
Simple to sharpen
Durable and resilient
Comfortable POM handle promotes a secure grip
Well balanced due to full-tang construction
Affordable without sacrificing performance
Cons
Some individuals might prefer a higher-end steel type
Final Thoughts
In summary, the Kai Pro 8-inch Chef's Knife surpasses expectations for an entry-level knife. The thoughtful design, combined with the resilience of the AUS-6 steel and the comfort of the POM handle, make it a well-rounded knife. Though some may find the steel grade a drawback, I found it to be a testament to the knife's adaptability and versatility. With this knife in hand, both novice and experienced cooks can take on a variety of culinary tasks with confidence and ease.
4. Kai Pro 10-inch Chef's Knife
Riding on the coattails of the highly sought-after Kai Pro 8-inch Chef's Knife, Kai has expanded its range to include more size options. Catering to chefs who prefer wielding larger blades, the Kai Pro 10-inch Chef's Knife was an intriguing addition to my collection.
Material and Craftsmanship
Just like its 8-inch counterpart, the 10-inch version employs Japanese AUS-6 steel, which is commonly used in knives found in amateur kitchens. What sets the Kai version apart is the meticulous tempering process they apply, yielding a knife capable of satisfying even the most demanding professional chefs.
I found myself pleasantly surprised by the blade's wear resistance. During an ambitious endeavor to prepare a beef bourguignon that required cutting through sizable chunks of beef, the knife retained its edge remarkably well, outperforming many other knives crafted from the same steel. It felt robust and resilient, shrugging off the demanding tasks without any sign of wear.
Aesthetics and Functionality
The signature hammered finish that characterizes all Pro models is more than just an aesthetic feature. It strengthens the knife by safeguarding the core, and by reducing drag, it enhances the blade's functionality. I noticed how food released effortlessly from the blade when I was preparing thinly-sliced cucumbers for a salad – a testament to the efficiency of this finishing technique.
As anticipated, the Kai Pro 10-inch Chef's Knife incorporates a full-tang construction, a choice I found quite beneficial. The design ensured excellent stability and sturdiness. When I put it to test while splitting a large melon, the knife didn't show any signs of breaking, even under intense pressure.
The handle, crafted from POM, a material renowned for its hardness, stability, and creep resistance, proved to be a reliable companion during long cooking sessions. It remained comfortable and solid, with no deformation or discomfort after prolonged use.
Pros
Attractive design
Impressive edge retention
Easily sharpened
Robust and durable
Stable, hard, and creep-resistant POM handle
Full-tang construction offers balance and strength
Affordable pricing
Cons
May require frequent sharpening due to its large size
Final Thoughts
In essence, the Kai Pro 10-inch Chef's Knife is a fantastic blend of aesthetics, functionality, and affordability. The expertly tempered AUS-6 steel blade, coupled with a hardy POM handle and full-tang construction, culminates in a knife that can withstand a wide range of culinary challenges. Although its larger size might require more frequent sharpening, the knife's robust construction and top-notch performance make it a worthwhile addition to any kitchen.
5. Kai Pro 6-inch Chef's Knife

For my final exploration, we delve into the world of smaller blades with the Kai Pro 6-inch Chef's Knife. As the smallest sibling in the Pro chef knives family, this compact powerhouse has left a strong impression on me, far surpassing the performance of other 6-inch chef's knives that I've had the opportunity to use.
Material and Performance
Maintaining the legacy of its larger Pro brothers, the 6-inch variant is also crafted from AUS-6 steel – a choice some high-quality knife seekers might initially overlook. However, Kai's expertise in tempering this steel to perfection is evident in the knife's exceptional strength, toughness, and resistance to staining, rust, and corrosion. This was particularly noticeable when I used it to prepare a seafood marinade; the knife remained pristine and unblemished even after prolonged exposure to acidic lemon juice and salty soy sauce.
One caveat I discovered was the knife's need for regular sharpening, which could impact its longevity. However, considering the frequency with which I found myself reaching for this handy tool, I must admit, the slightly weak edge retention could be a result of my extensive usage. On a brighter note, sharpening the Kai Pro 6-inch Chef's Knife proved to be an easy task.
Design and Functionality
Featuring a full-tang construction, the blade seamlessly extends into the handle, amplifying the knife's balance and stability – aspects I truly appreciated when I was dicing some delicate fruits for a dessert recipe.
Sharpened at a precise 16-degree angle on both sides, the Kai Pro 6-inch Chef's Knife managed to hold its own against pricier Western-style knives. It flaunts the same attractive and functional finish as its Pro siblings, which includes hollow cavities along the blade. These cavities create tiny pockets of air that assist in releasing food from the blade, a feature that came in handy when I was slicing sticky ripe mangoes. The handle, once again, is made of reliable POM material.
Pros
Lightweight and convenient to handle
Highly versatile for a range of culinary tasks
Strong, durable construction
Full-tang design enhances balance and stability
Easily sharpened
Functional finish for effortless food release
High-quality, comfortable POM handle
Excellent value for money
Cons
Edge retention could be improved
Final Thoughts
In conclusion, the Kai Pro 6-inch Chef's Knife is a compact marvel that brilliantly combines practicality, durability, and affordability. Its AUS-6 steel construction, easy-to-sharpen blade, and comfortable POM handle make it a versatile and reliable kitchen companion. While the edge retention might require a little extra maintenance, this minor drawback is far outweighed by the knife's exceptional performance and overall value. Despite its compact size, this knife is indeed a force to be reckoned with.
Conclusion
All things considered, Kai is another brand that managed to steal my heart. Although I often return the knives that we test, I don't seem to be able to part ways with the knives I talked about in this Kai knives review. To wrap things up, I'd say that you can't go wrong when buying a Kai knife. Just set your priorities straight, know what you need, and Kai's there to deliver!
If you want to learn more about kitchen knives, check my full review of Wusthof knives or my Miyabi knives review.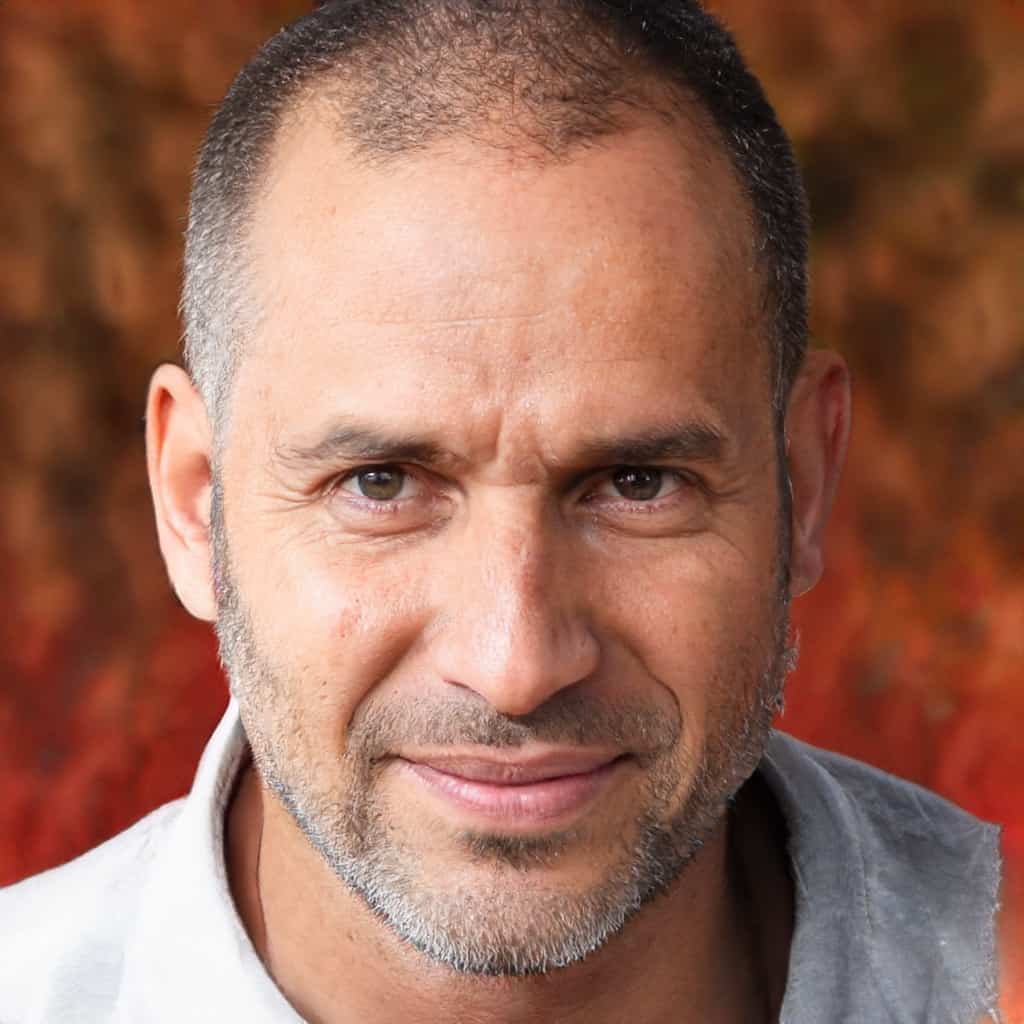 Gary Portman is the founder and main author of Knivesadvice.com. With his extensive knowledge and experience, he is committed to assisting people in choosing the perfect knife for their needs. Through his articles, Gary shares valuable insights on various aspects of knives. With his expertise, readers can make informed decisions and find a knife that is tailored to their preferences and requirements. You can find more info about Gary here.