Fish filet knives come in various sizes and shapes. Choosing the right one for your needs can be a bit of a challenge sometimes. The amount of options out there on the market is enough to confuse the average person and make them overthink on which one to buy. In this review we will try to explain the customers about different fish fillet knives. We will try to take a deep look in how different shapes of fillet knives work and which ones are the best for you. And also to help you out, we will be making a list of some of the best fish fillet knives out there on the market.
---
This to Take Know When Buying A Fish Fillet Knife
If you want to buy yourself a fish fillet knife, we advise you to take into consideration a few things before buying one for yourself. There aren't many options when we talk about fish fillet knives but the ones that exist are very important.
First of all, you should take a look at what size of fish you are filleting. Are you filleting smaller fish and need a thinner and smaller blade? Or are you filleting bigger and tougher fish and you need a stronger and thicker knife.
Since fillet knives and boning knives are almost always used together, we will mention some boning knives as well for those who want the best experience.
An important thing to know in fish fillet knives is that everyone has their own opinion on them. If someone really likes a particular knife doesn't mean that you will too. Do you like wooden handles, maybe plastic ones, or even rubber? Those are all personal preferences and it is important to know them before you buy a knife.
Another thing that most people think is that if they buy a good and high quality fish fillet knife they can use it for all types of fish. This cannot be more false since the "perfect" fish fillet knife does not exist.
If you got these questions sorted out, its time for you to start picking your knife. We have come up with a list with some of the best fish filleting and also boning knives on the market. Do not worry, we covered a variety of fish fillet knives so there is something for everyone.
If you are interested in our other reviews have a look at best fillet knives for salmon.
---
The 5 Best Fish Fillet Knives
---
1. The Mercer Culinary Millennia 8-Inch Narrow Fillet Knife
Let's start with a knife that is made by one of the America's most famous cutlery making company for over 30 years. This beauty of a fillet knife is commonly loved amongst many people including professional chefs. Being a crowd favorite must require this knife to have some amazing attributes. And surely it does.
The blade of this knife being 8 inches will serve you as a knife to fillet some bigger fish such as cods, bluefish, flukes and others. This blade is also very flexible, why is that a good thing someone might ask. Well since filleting fish is most of the time a very delicate work, a thinner and more flexible knife will allow you to glide through the flesh without much effort. Where bigger and thicker blades will serve you in cutting and chopping fish together with the bones if needed.
The handle on this knife is a story of its own. It is a mixture from santoprene and polypropylene. These materials put together makes this handle magical to have in your hands. The feel is amazing, and this mixture also makes this handle slip resistant even in the worst conditions. This is important because working with fish is almost always a wet job and having a handle that will remain non slippery even in water is a massive pro.
This handle comes with a finger guard which is again a great addon for safety when using this knife.
Pros
Good for filleting medium to big sized fish
Amazing non slip ergonomic handle
Comes razor sharp out of the box
A crowd favorite for many years
Blade is made from high carbon stainless steel
Has a finger guard
Cons
May be too big if you are working with smaller fish
Being razor sharp out of the box, it does not come with a sheath
2. The Buck Knives Silver Creek Folding Fillet Fishing Knife
Let's take a look at a smaller, more portable fish filleting knife. This Buck Knives tool can be a perfect choice for you if you like to gut and fillet fish on the go. Fishermen will absolutely love this knife.
This 6 and a half inch blade becomes a joy to use when gutting and filleting smaller fish. Coming razor sharp out of the box, this blade will not need much maintenance it is made from a good quality high carbon stainless steel.
The handle of this knife is made out of rubber. Not the most expensive material for a knife handle but certainly one of the most common ones and for a good reason. Rubber is a material that remains slip resistant in almost every situation. But it of course comes with a downside. Rubber is a material that is very susceptible from wear and tear. Which means that is will eventually lose a lot of that slip resistance when used for a longer period of time.
Even though this knife isn't made from the most expensive materials out there, it certainly deserves a spot in our list simply for being such a small but a useful knife to have in your pocket.
Pros
Razor sharp out of the box
Rubber handle remains non slip in all situations
Small and can be carried in your pocket
It has the ability to fold
Ideal for fishermen
Cons
Being such a small knife, it carries a lot of weight
Rubber handle is susceptible to wear and tear
3. The Zwilling J.A Henckels 31073-183 Fillet Knife

A sight for sore eyes. This Zwiling J.A Fillet knife is a beautifully crafted high quality masterpiece. Perhaps one of the most expensive knives on our list but definitely worth every single penny. A masterfully crafted high carbon blade together with an ergonomic polypropylene handle that comes with a bolster. What more can you ask of a fillet knife?
The blade on this fillet knife is a high carbon stainless steel knife. High concentrations of carbon inside stainless steel provides with a durability and strength boost. However high carbon stainless steel also rusts faster, but if you take good care of this knife, that shouldn't be a problem.
The bolster on this knife also serves as a finger guard which again, is a great addon for every sharp tool. As you can see on the picture above, the handle is a beautiful polypropylene handle which ensures good grip and feel to this knife. Overall, a truly amazing become dull quickly. But that's worth it because the knife is very reliable and sharp otherwise.
Pros
Magnificent look and style
High carbon stainless steel blade will not get dull for a long time
Bolster which serves as a finger guard
Non slip ergonomic polypropylene handle
Dishwasher safe
Can be used on other types of meat other than fish
A best seller from Zwilling J.A
Cons
We think that this knife does not have any major cons other that a blade sheath is not included with purchase
If you want to learn more about kitchen knives, check our full best Gyuto knives review or best oyster knives review. 
4. The Shun Cutlery 6-inch Classic Boning and Fillet Knife

Let's talk about a true professional knife. Shun is a Japanese company that is well known for making extremely high quality cutlery. Knowing that Japan is a country where seafood is one of the most popular foods and Shun is considered to be one of the best knife makers should prove you that they take their job seriously.
This 6-inch very high end quality Damascus steel blade is a joy to look at. The craftmanship used to make this knife is truly astonishing. Having such an amazing steel alloy and blade shape, this knife is used to fillet small to medium sized fish. Having this luxurious look, many people will think that they cannot use this knife for more hard duty tasks. Do not be scared. This monster of a knife can endure anything.
The handle on this knife gives it a very sleek and unique look. It is made from a very expensive Pakka wood and it ensures a good and firm grip as well as a magnificent look.
Truly a Japanese masterpiece of a knife. Very expensive but very versatile and extremely high quality and fabulous looks. Definitely a knife that is suited towards true professionals and people who want to look stylish while preparing their food.
A knife with maximum quality
Made from well known Japanese knife makers
Made from one of the most expensive steels in the world
A perfect shape for filleting fish
Can be also used for boning chicken or other meats
Used by many Japanese Professionals
Cons
Can be a bit expensive for some people
5. The Victorinox47645 Swiss Army Knife
Now for a knife that is on the cheaper side. But don't be fooled, this thing is a blessing for every person that like a cheap but a high quality tool. A thing that you need to be careful when ordering this knife is that it comes in different blade types.
Victorinox is a swiss company that is making knives for quite a long time now. They are well known all over the world and for a good reason. They are a company that doesn't make very expensive product but all of them maintain the quality that Victorinox promises.
This knife comes in four different types. Curved blades, both flexible and stiff and straight blades with both flexible and stiff versions. Curved flexible blades allow you to glide to flesh without any effort. While straight and stiff blades are more used as boning knives and knives to cut and chop fish together with bones.
Even though this product is on the cheaper side, the materials used to make it are actually quite expensive. The handle is made from a standard rubber texture and it will remain non slip in most cases.
Definitely a solid choice for people that want to buy an affordable knife but still use it as a luxury tool.
Pros
Affordable price but high quality
6-inch blade made for big and thick slices of meat
Made from a well known Swiss company
Comes in different blade types
Made from good quality
Cons
We couldn't find any cons for a knife that comes in this price range
Conclusion
In this review for fish filleting knives we hope that we cleared out some things about them. We took a look at some questions that you should ask yourself before you buy a knife. We also took a look at some different types of fish filleting knives. From cheaper knives to some of the most expensive ones, there are a lot of different choices for people out there.
Even though we made a list of 5 good fish filleting knives, we recommend that you take a look at other ones. There are many famous knife making companies out there are you should really take your time to find your perfect match. Are you a person that spends most of their outside and need a smaller and more portable knife? Then maybe the Buck Knives Silver Creek Folding Fillet Fishing Knife is the perfect choice for you. Or are you perhaps a cook or a person that does most of the knife work inside a kitchen. Then, something like the The Zwilling J.A Henckels 31073-183 Fillet Knife can work out for you.
Doesn't matter the personal opinions that everyone has, there is a knife for everyone.
If you are interested to read more of our articles you can best fillet knives for saltwater fish or best electric fish fillet knive review.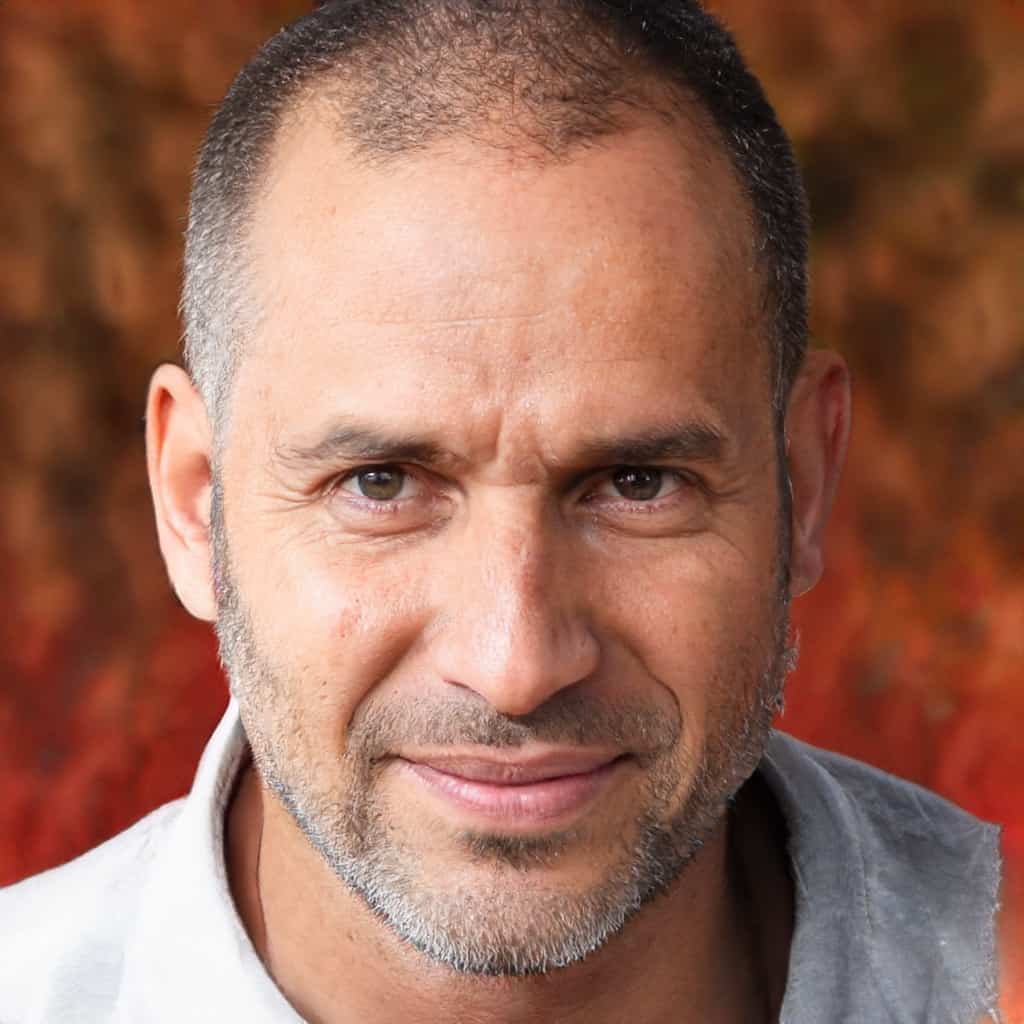 Gary Portman is the founder and main author of Knivesadvice.com. With his extensive knowledge and experience, he is committed to assisting people in choosing the perfect knife for their needs. Through his articles, Gary shares valuable insights on various aspects of knives. With his expertise, readers can make informed decisions and find a knife that is tailored to their preferences and requirements. You can find more info about Gary here.