I have personally held and used an array of fish fillet knives, each unique in its size and shape. Deciding on the perfect fit for your needs can occasionally be tricky, given the plethora of options available. I've often watched as individuals become overwhelmed by the choice, unable to decide which one to purchase. In this review, I aim to simplify this decision for you, delving into the details of diverse fish fillet knives that I have personally tested. We will explore how different knife shapes function and identify the ones that might suit you best. Moreover, I will be curating a list of some of the most effective fish fillet knives currently on the market to further assist you.
---
This to Take Know When Buying A Fish Fillet Knife
If you're considering buying a fish fillet knife, I recommend contemplating a few aspects beforehand. While there might not seem like many options when discussing fish fillet knives, the variations that do exist hold significant importance.
First and foremost, reflect on the size of the fish you typically fillet. Are you mainly dealing with smaller fish that require a slimmer, smaller blade? Or perhaps you're filleting larger, tougher fish that demand a more robust, thicker knife?
Since fillet knives and boning knives often go hand in hand in the culinary world, I will also shed light on some reliable boning knives to enrich your culinary experiences.
It's essential to note that fish fillet knives are a matter of personal preference. Just because someone else sings praises for a particular knife, it doesn't necessarily mean it will resonate with you. Consider if you prefer wooden handles, plastic ones, or even rubber. Understanding your preferences is critical before purchasing a knife.
A common misconception I've observed is the belief that a high-quality fish fillet knife can handle all types of fish. Unfortunately, this is far from the truth; the elusive "perfect" fish fillet knife does not exist.
If you are interested in my other reviews have a look at best fillet knives for salmon.
---
The 5 Best Fish Fillet Knives
---
1. The Mercer Culinary Millennia 8-Inch Narrow Fillet Knife
The Mercer Culinary Millennia 8-Inch Narrow Fillet Knife is more than just a tool—it's a culinary marvel. Hailing from the workshops of Mercer, one of the most esteemed cutlery brands in America for over three decades, this fillet knife is a testament to craftsmanship and precision. The affection it garners from seasoned professionals and enthusiastic home cooks alike is hard to ignore, and once you get your hands on it, the reasons become strikingly apparent.
Mastery in the Blade
Sporting an eight-inch blade, the Mercer Culinary Millennia is ideally suited for filleting larger fish like cod, bluefish, and flukes. This length provides a perfect balance between control and cutting edge. My experience filleting a large cod was a breeze; the knife, with its elegant agility, cut through the flesh effortlessly, something that a bulkier knife wouldn't be able to accomplish.
Beyond its length, the flexibility of the blade sets it apart. Filleting, after all, is an art that calls for delicacy and precision, which this slender, flexible blade delivers in spades. This dexterity makes navigating through flesh and around bones almost effortless, ensuring you get the most out of your catch.
A Grip Beyond Compare
If the blade is the heart of this knife, the handle is its soul. A novel blend of santoprene and polypropylene gives this handle an incredibly comfortable and secure grip. The tactile pleasure it delivers is simply unmatched, all the while ensuring a non-slip grip, even in wet conditions—a must when dealing with fish.
Adding to its merits is the finger guard. While filleting a sizable salmon, I was initially concerned about safety, given the wet and slippery conditions. However, the built-in finger guard assuaged my fears, offering a level of safety I've rarely experienced in a kitchen knife.
Pros
Ideal for filleting medium to large-sized fish
Exceptional non-slip handle made of santoprene and polypropylene
Arrives razor sharp right out of the box
A long-standing crowd favorite
High carbon stainless steel blade ensures longevity and sharpness
Finger guard provides an added layer of safety
Cons
Might be unwieldy for smaller fish due to its size
Despite arriving razor sharp, the knife doesn't come with a sheath for storage or transport
Final Verdict
The Mercer Culinary Millennia 8-Inch Narrow Fillet Knife is a paragon of design, ergonomics, and performance. With a handful of shortcomings that are more an issue of personal preference than design faults, the pros unquestionably overshadow the cons. This knife is more than a cutlery tool—it's an investment in enhancing your culinary experience, promising many satisfying meals and an enduring relationship.
2. The Buck Knives Silver Creek Folding Fillet Fishing Knife
As I ventured into the more portable domain of fillet knives, the Buck Knives Silver Creek Folding Fillet Fishing Knife stood out with its promise of convenience and compactness. It turned out to be a brilliant companion, especially for those quick fishing trips where gutting and filleting on the spot becomes a necessity. Fishing enthusiasts, myself included, will certainly appreciate the mobility and utility it offers.
Blade Performance and Portability
Equipped with a 6.5-inch blade, this Buck Knives creation shines when it comes to handling smaller fish. When I used it to fillet a batch of trout, its manageable size coupled with the razor-sharp edge it boasted right out of the box made the task seem almost effortless. This high-carbon stainless-steel blade guarantees not just sharpness, but also longevity with minimal maintenance.
One feature that sets it apart from many of its counterparts is its ability to fold. This folding mechanism adds to its portability and safety, making it an ideal pocket companion on any fishing trip.
Handle – A Tale of Trade-offs
The rubber handle is both an asset and a drawback of this fillet knife. Its non-slip property, even in wet and slippery conditions, makes it a reliable tool. However, it's not without its flaws. While rubber might be common in knife handles owing to its anti-slip nature, it is susceptible to wear and tear. In my personal use, I noticed some signs of degradation over time, which could potentially compromise its grip in the future.
Pros
Comes razor-sharp straight out of the box, saving on sharpening time
Rubber handle offers a consistent non-slip grip
Compact and pocket-friendly, making it easy to carry
Folding feature enhances safety and portability
Ideal for outdoor enthusiasts, particularly fishermen
Cons
Despite its small size, it is considerably heavy
The rubber handle, although non-slip, is prone to wear and tear
Final Verdict
Despite being crafted from less-than-luxurious materials, the Buck Knives Silver Creek Folding Fillet Fishing Knife makes a strong case for itself with its functionality and portability. Its size, folding ability, and grip make it an excellent tool to have on hand, especially for outdoor fishing adventures. However, its weight and handle durability might be areas of concern for some. In summary, it's a small yet powerful tool, one that fits as comfortably in your hand as it does in your pocket.
3. The Zwilling J.A Henckels 31073-183 Fillet Knife
Elegance and efficiency marry perfectly in the Zwilling J.A Henckels 31073-183 Fillet Knife, a cutting-edge culinary tool that left an impression on me as soon as I held it in my hands. It is, undeniably, one of the more expensive options out there, but its remarkable quality and performance make it a worthy investment.
Cutting Edge Performance and Aesthetic
When it comes to blade performance, this fillet knife indeed goes a notch higher. Crafted from high carbon stainless steel, this blade offers a blend of durability and strength that I found to be matchless. When I used it to fillet a particularly large halibut, the blade maintained its edge beautifully, cutting through the flesh cleanly and efficiently.
High carbon stainless steel can be prone to rust if not properly cared for, but with regular cleaning and prompt drying, I've found this issue to be easily avoidable.
Handle Design and Safety Features
The polypropylene handle, with its ergonomic design and anti-slip properties, greatly enhances the comfort and control during use. During a particularly long filleting session, I was appreciative of the comfortable grip the handle provided, reducing fatigue and increasing precision.
Adding to its charm is the bolster that doubles up as a finger guard, ensuring optimal safety when dealing with sharp tools. This design touch not only adds to the aesthetics but also offers peace of mind during usage.
Pros
Outstanding aesthetics, marrying form and function beautifully
High carbon stainless steel blade maintains its edge exceptionally well
Bolster serving as a finger guard, enhancing safety
Ergonomic, non-slip polypropylene handle ensures comfortable usage
Dishwasher-safe, offering easy cleaning
Versatile, capable of handling other types of meat beyond fish
A bestseller from the esteemed Zwilling J.A brand
Cons
Despite its remarkable features, the knife comes without a blade sheath, necessitating additional investment for safe storage
Final Verdict
The Zwilling J.A Henckels Fillet Knife is the epitome of masterful craftsmanship and superior performance. Its versatility, style, and quality make it a standout option for those who value reliability and precision in their culinary adventures. The absence of a sheath is a minor flaw when considered against its many virtues. In short, this knife is an investment in culinary excellence, making each filleting session an experience to savor.
If you want to learn more about kitchen knives, check my full best Gyuto knives review or best oyster knives review. 
4. The Shun Cutlery 6-inch Classic Boning and Fillet Knife
Every now and then, I come across a kitchen tool that can only be described as a piece of art, and the Shun Cutlery 6-inch Classic Boning and Fillet Knife certainly fits that description. Originating from a nation celebrated for its seafood and knife craftsmanship, Shun is a brand that epitomizes professionalism, and this fillet knife is a testament to their stellar reputation.
The Elegance and Efficiency of Damascus Steel
As I took the first glance at the blade, I was captivated by the distinctive patterning of the high-end Damascus steel, a symbol of the remarkable craftsmanship that goes into each Shun knife. This blade, measuring six inches, is tailored to skillfully fillet small to medium-sized fish. I used it to prepare a selection of snapper and found it gliding through the fish with ease.
While the elegant aesthetics might mislead some into thinking that this knife is purely a delicate instrument, it's important to underline its strength. Despite its refined appearance, this knife can handle tough tasks with remarkable resilience.
A Handle That Combines Form and Function
The handle, crafted from premium Pakkawood, adds a unique touch of elegance to this knife. Beyond its aesthetic appeal, it offers a comfortable and firm grip, ensuring control during intricate tasks. The sleek design and functionality of the handle contribute to making this knife a truly balanced and efficient tool.
Pros
A product of high-quality craftsmanship from renowned Japanese knife makers
Crafted from one of the world's most exclusive steel types, Damascus steel
Precisely shaped for optimal filleting performance
Versatile, doubling as a boning knife for chicken and other meats
Widely used by professional chefs, particularly in Japan
Cons
Its high-end nature might make it a bit pricey for some budgets
Final Verdict
The Shun Cutlery 6-inch Classic Boning and Fillet Knife is a perfect blend of Japanese artistry and practicality. This high-quality, multi-functional knife is ideal for those who are serious about their culinary endeavors and desire a bit of style as they prep their meals. Despite being a premium-priced product, its versatility, durability, and elegance justify the cost, making it a worthy addition to any kitchen.
5. The Victorinox47645 Swiss Army Knife
Navigating the world of filleting knives can be a daunting task, particularly when considering the price tag. However, the Victorinox 47645 Swiss Army Knife has proven that quality and affordability can coexist in the same product, making it a stellar option for those looking for an economical yet reliable tool.
An Affordable Gem from a Trusted Brand
Victorinox, a renowned Swiss brand known for delivering value-packed products, extends its commitment to quality with this knife. Despite its wallet-friendly price, I found no compromise on the quality that the brand promises.
One unique feature about this knife is the variety of blades it offers, coming in four distinct types: flexible and stiff versions of both curved and straight blades. For me, the flexible curved blade was a delight to use when filleting salmon, gliding effortlessly through the flesh. On the other hand, the stiff straight blade, usually intended for boning and chopping, showcased its effectiveness when I tackled a sizeable cod, slicing through with ease.
Construction and Material
Despite its budget-friendly price, this knife doesn't skimp on using quality materials. The handle, crafted from rubber, ensures a firm grip under most conditions. While it may not be the most luxurious material, it is effective and does its job commendably.
Pros
High-quality build offered at an affordable price
6-inch blade is ideal for dealing with large and thick slices of meat
Backed by the reputation of a globally recognized Swiss brand
Comes in different blade types catering to various needs
Uses quality materials despite being budget-friendly
Cons
To be honest, finding any substantial cons for this knife was challenging, especially considering its value proposition.
Final Verdict
The Victorinox 47645 Swiss Army Knife is a demonstration of Victorinox's commitment to providing quality tools at an accessible price point. This knife doesn't just get the job done; it does so efficiently, proving to be a reliable tool in the kitchen. Given its performance and price, I believe it's an excellent choice for anyone seeking a budget-friendly yet effective filleting knife.
Conclusion
In this review for fish filleting knives I hope that I cleared out some things about them. I took a look at some questions that you should ask yourself before you buy a knife. I also took a look at some different types of fish filleting knives. From cheaper knives to some of the most expensive ones, there are a lot of different choices for people out there.
Even though I made a list of 5 good fish filleting knives, I recommend that you take a look at other ones. There are many famous knife making companies out there are you should really take your time to find your perfect match. Are you a person that spends most of their outside and need a smaller and more portable knife? Then maybe the Buck Knives Silver Creek Folding Fillet Fishing Knife is the perfect choice for you. Or are you perhaps a cook or a person that does most of the knife work inside a kitchen. Then, something like the The Zwilling J.A Henckels 31073-183 Fillet Knife can work out for you.
Doesn't matter the personal opinions that everyone has, there is a knife for everyone.
If you are interested to read more of my articles you can best fillet knives for saltwater fish or best electric fish fillet knive review.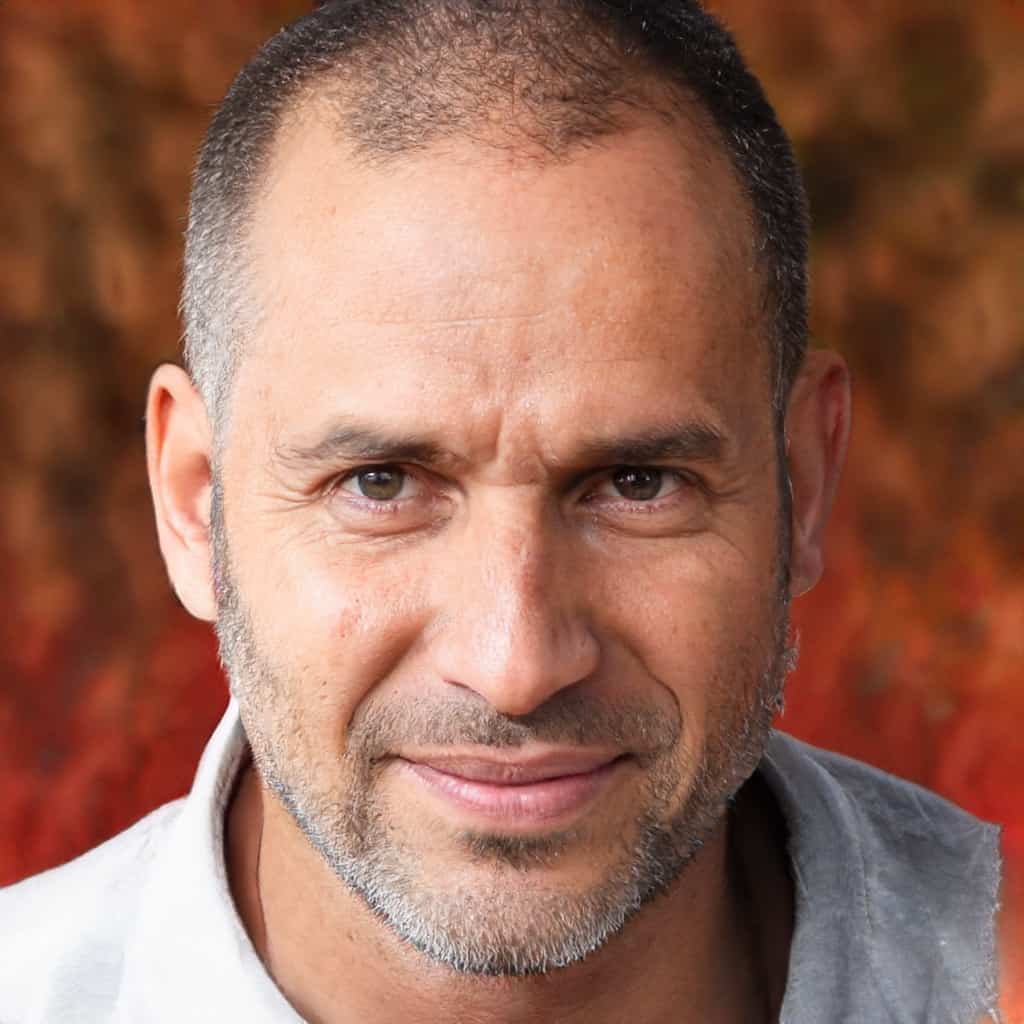 Gary Portman is the founder and main author of Knivesadvice.com. With his extensive knowledge and experience, he is committed to assisting people in choosing the perfect knife for their needs. Through his articles, Gary shares valuable insights on various aspects of knives. With his expertise, readers can make informed decisions and find a knife that is tailored to their preferences and requirements. You can find more info about Gary here.