If you came to this site to find the perfect choice for an oyster knife that will suit your needs, you came to the right place. But for those who stumble here not knowing what an oyster knife is and want to know about it, we have something for you as well. Oyster knives are knives with a very special size and form which makes them a very handy and in a lot of cases a must-have tool for people that love to have oysters in their eating routine or for people that prepare oyster included food on a daily basis.
The design of the oyster knives is a very simple one. On first sight, it might seem that these are some weird shaped everyday knives but you cannot be more wrong. The design of the oyster knives is made so that they can endure the chucking process of the preparation of the oyster as well as having very short blade that are used for separating the shell from the meat of the oyster.
However that doesn't mean that different shapes of oyster knives do not exist. Oyster knives are made for every hand shape and before choosing the best oyster knife for your needs you will at least have to know which handle shape will suit you best.
With that being said let's take a look at some oyster knives that are good enough both in quality and at the same time being affordable for the average person.
---
The 7 Best Oyster Knives
---
1. The Deglon 59047 6-Inch Oyster Knife, Dune
Looking at this oyster knife, a lot of people will question the shape of it and think that it might be a bit uncomfortable using it, but this Deglon oyster knife works like a charm. This handle shape is still not very familiar with a lot of people and that's not a good thing.
The blade on this knife is made from a good quality stainless steel which makes this blade very durable and rust resistant. On the other hand, stainless steel requires a bit more maintenance than other blades.
Another good thing about this oyster knife is that it is dishwasher safe thus making cleaning of this knife a walk in the park.
Another thing that it might prove you that this knife is good quality is the well known French knife making company Deglon. They have amazing user reviews and are known for making extremely good quality innovative knives.
Pros
Dishwasher safe
High quality durable stainless steel blade
Interesting and innovative handle shape
Made from a well known company
Cons
Handle shape can feel a bit weird for new users
To find out more about kitchen knives have a look at our review of the best Cutco knives or our article on Forged in Fire knives. 
2. The OXO 35681 Good Grips Oyster Knife with Non Slip Handle
Another high quality oyster knife for a very affordable price. The OXO Good Grips Oyster Knife is one of the knives in our list in which we couldn't find any flaws. The durability of this knife is very impressive and the good quality stainless steel blade makes for this knife to be a must have tool for oyster lovers.
When we say that this knife has a non slip handle, we mean it, even in the worst conditions this handle will stay firm in your palm no matter what!
OXO is another company that is trusted in making kitchen tools and their oyster knives are exceptionally popular and for a good reason. Did we mention it is dishwasher safe as well? Wow.
Pros
Extremely good oyster knife for the money
Stylish form and looke
Dishwasher safe
Good quality stainless steel blade
Handle remains non slip even in the worst conditions
Cons
We've seen reviews where people say the blade is a little bit short
3. The Winco Oyster/Clam Knife
If we compare this knife to the other knives that we have on this list, we can say that this one falls in the lower quality ones but that does not mean it doesn't deserve a spot on our list.
The Winco Oyster / Clam knife is a very good knife for the beginners, meaning it is not very pricy and it will do the job. We recommend people who are already well known with oyster knives to pass this one because this knife will not endure a lot of abuse.
But for the newbies this knife can be a very good choice for couple of reasons. It has a standard shape which will help you understand and get into knowing the feel of a standard oyster knife which will help you further develop your knowledge about this field.
Pros
Wooden handle, gives you a very natural and comfortable feel
Dishwasher safe
Good choice for beginners
Not too pricy
Comes in a set of 6
Cons
Not the best choice out there for experienced people
Not too durable, thus making it a bad choice for harsh workspaces
To find out more about kitchen knives have a look at our comparison between Shun Classic and Shun Premier knives or our review on Calphalon knives. 
4. The Archer Oyster Knife- Premium Oyster Shucking Knife in a Gift Box
Let's take a look at one of the most beautiful oyster knives on our list. The Archer Oyster Knife is a beauty, just looking at this knife is pleasant. And not just the look, this knife packs a punch!
On first sight you can see that the handle on this knife is very unique from the other ones on our list. It's a Pakka wood handle which has an amazing quality and its what it makes this knife look so pretty.
Another thing that you might see on the picture is that this knife has a full-tang blade, which means that the steel from the blade runs the whole way down the handle giving this knife superior hardiness and hand feel. Trust us, this fact alone makes this knife a perfect choice for an oyster knife.
The Stainless Steel hand guard on this knife is also a very good addon, Its like the cherry on the cake. This hand guard gives you very good safety while using the knife and also makes the knife look even better.
Pros
Superior feel and look
Full-tang blade makes this knife extremely durable and sturdy
High quality stainless steel blade
Blade is covered in a fine honed shine giving it a mirror-look
Comes with a hand guard which increases safety in usage
A good gift for your loved ones or oyster lovers
Cons
Handle shape can be weird to people who are used to the standard-shaped handle on oyster knives
A bit more expensive, but worth every penny
If you want to learn more about knives, check our full guide on the best electric fish fillet knives.
5. The Swissmar Shucker Paddy Universal Oyster Knife
We wanted to change things up a bit with this knife, the Swissmar Shucker Paddy Universal Oyster Knife is a very unique knife in its own sense. Immediately after seeing this knife on the picture you can clearly see that it has a very weird looking handle shape. This is a blessing or a curse depending on how you look at it and depending on what kind of oyster knife you used before.
If you have experience with standard shape handle oyster knives you will have a bit of trouble getting used to the pistol-like shaped knife handle that this knife has but once you get used to it, it becomes a second nature and will soon become your favorite.
Pros
A very good blade that makes shucking an easy task
It has a finger guard which a lot of oyster knives lack
Cons
Handle can be very awkward and weird to use at first
6. The Rockland Guard Oyster Shucking Set With Gloves
We included this Rockland oyster knife set that comes with a pair of gloves on our list because it's just too good to pass. The price that you are charged for this set makes this deal a bargain!
The gloves are made out of a material that is number one on the cut resistance list making this set a very beginner friendly deal. But let's talk about the knife itself. It has the standard shaped handle which makes it a good choice for people who have experience with oyster knives.
The blade is made out of stainless steel which makes this knife very durable and rust resistant. The blade length on this knife the perfect size for an oyster knife coming in at 3,5 inches. Overall an amazing choice for people that want safety together with quality.
Pros
Comes with good quality cut resistant gloves
Standard non slip handle shape
Perfect blade size for an oyster knife
Good quality stainless steel blade
The price of these tools makes this set a bargain
Cons
We couldn't find any downsides for this set which means that if you are a beginner this makes for the perfect first oyster knife set
7. The Victorinox New Haven Blade Oyster Knife
We included the Victorinox Oyster Knife because this knife comes in few shapes when you order it which means that you will have to research a bit about each blade shape and find the perfect one for your needs. The one that you see in the picture above is the New Haven Blade but you can also order a Galveston blade shape, a Providence blade shape and a 3 inch or a 4 inch Boston blade shape.
This knife has the standard shape non slip ergonomic handle and it is good that it comes in different blade shapes which makes it perfect for people that have different blade shape tastes.
A lot of people that have used this knife say that this oyster knife is the way to go if you are looking for a ergonomic, good quality oyster knife.
Pros
Ergonomic non slip handle
Comes in different blade shapes so you have to be careful when you are ordering the knife
Good quality stainless steel blade
Cons
This knife does not have any special attributes. That makes it differentiate from other standard oyster knives. It also makes it a hard task finding it in a huge list of oyster knives
Conclusion
We hope that with this list we provided our costumers with some different kinds of oyster knives. We put oyster knives with different and unique attributes that can be perfect for all individuals. But have in mind that there are a lot of other oyster knives that we haven't mentioned here. We tried to only go for the best, but it's possible that we may have missed some. Regardless, we still think we did a fair job 🙂
If you are interested in our other reviews have a look at our full comparison of Wusthof vs Henckels or Victorinox Chef Knife review.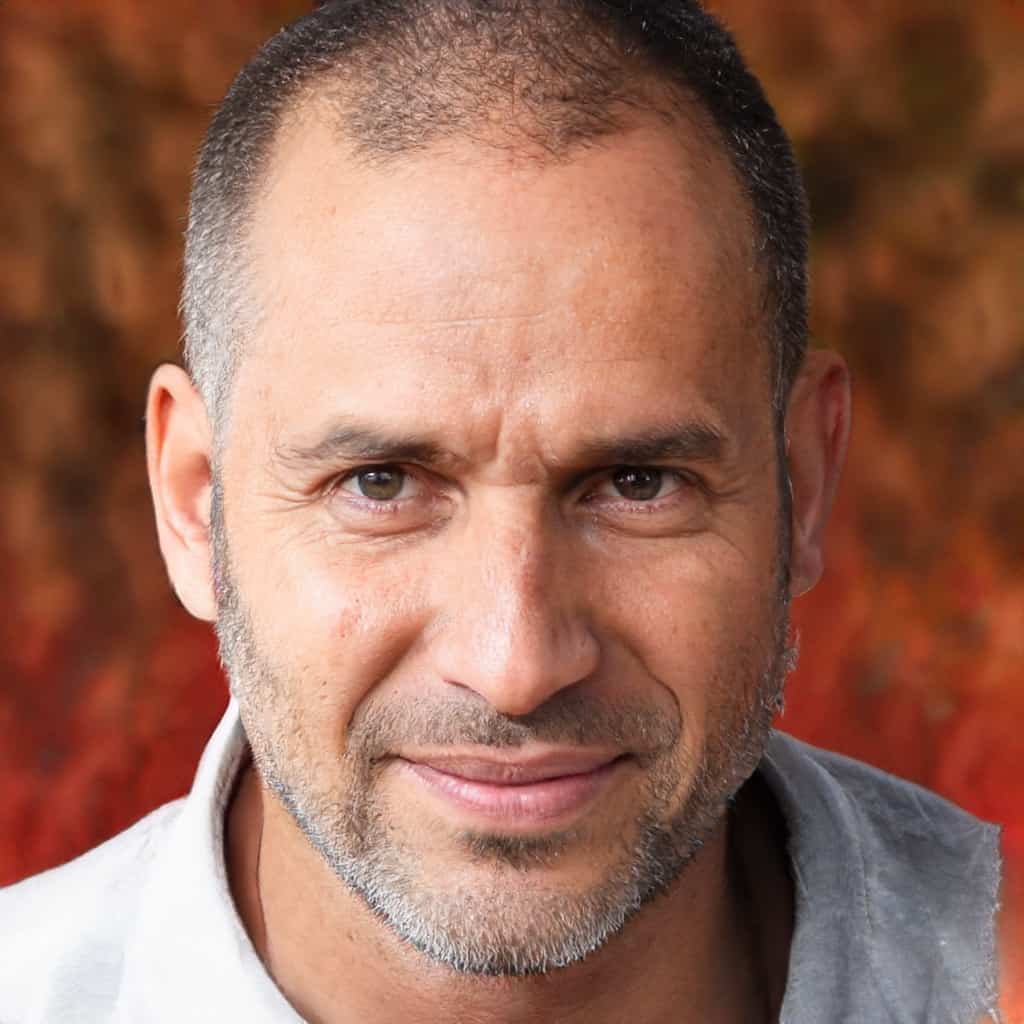 Gary Portman is the founder and main author of knivesadvice.com Using the knowledge he has gained through the years, he aims to help people choose the best knife based on their needs. You can find more info about Gary here.