If you've come to this site in search of the perfect oyster knife that will meet all your needs, you're in the right place. As an experienced chef who has personally tested numerous knives, I can assure you that I have the expertise to guide you. However, for those who have stumbled upon this page without prior knowledge of oyster knives, let me help you.
Oyster knives are specially designed tools with unique sizes and shapes that make them indispensable for anyone who enjoys oysters regularly or prepares dishes featuring oysters on a daily basis. When you first lay eyes on an oyster knife, it may appear to be an odd-shaped knife for everyday use. But let me assure you, the design of these knives serves a specific purpose.
Oyster knives are crafted to withstand the rigorous shucking process involved in opening oysters, while their short blades are ideal for separating the shell from the succulent meat. It's worth noting, though, that oyster knives come in various shapes to accommodate different hand sizes. Therefore, before you can select the best oyster knife for your needs, it's crucial to determine which handle shape suits you best.
Now, let's delve into a selection of oyster knives that offer both exceptional quality and affordability, making them suitable for the average person.
---
The 7 Best Oyster Knives
---
1. The Deglon 59047 6-Inch Oyster Knife, Dune
When I first encountered the Deglon 59047 6-Inch Oyster Knife, its unique handle shape immediately piqued my curiosity. This design is yet to be commonplace and may initially be a source of hesitation for many, myself included. I wondered if it might compromise my comfort or the efficacy of the tool itself. But as I quickly discovered, appearances can be deceiving.
Performance & Durability: A Testament to Craftsmanship
In practice, this Deglon oyster knife performed exceptionally well, almost defying my initial expectations. The blade, made from high-quality stainless steel, displayed impressive durability. Even after several uses, it held up admirably with no signs of rust or deterioration, a testament to its resilience.
During one of my testing sessions, I used the Deglon knife to shuck a few dozens of oysters for a family gathering. The knife went through oyster shells like a hot knife through butter, maintaining its sharpness and effectiveness throughout. It was then that I fully appreciated the strength and longevity that the stainless steel blade brought to the table. However, as with all stainless steel tools, it did require periodic maintenance to maintain its sheen and performance.
Ease of Use and Cleaning
One major advantage of this oyster knife is its dishwasher-safe feature. As anyone who has spent time in a kitchen knows, cleaning up can often be the most tedious part of the cooking process. Fortunately, with the Deglon 59047, cleaning is as easy as placing it in the dishwasher, saving precious time and effort.
Trustworthy Origins
Another factor that strengthens my faith in this knife is its origin. The Deglon brand, a well-respected French knife-making company, has a proven track record of producing high-quality, innovative knives. The outstanding user reviews are a reflection of the brand's commitment to excellence.
Pros:
Dishwasher safe, making it easy to clean
High-quality, durable stainless steel blade ensures longevity
Innovative handle design
Comes from a well-known and trusted company
Cons:
The unique handle shape may be uncomfortable or unfamiliar for some users
The stainless steel blade, while durable, may require more maintenance than blades made from other materials
Final Thoughts
In conclusion, the Deglon 59047 6-Inch Oyster Knife, Dune, surpassed my initial expectations. Its unique handle design, which might seem daunting at first, did not hinder my usage, while the high-quality stainless steel blade proved to be both resilient and durable. The convenience of its dishwasher-safe feature combined with the trustworthiness of the Deglon brand solidifies its place as a reliable tool in any kitchen. Despite the need for some maintenance and the unconventional handle shape, this knife is a worthy investment for any oyster lover.
To find out more about kitchen knives have a look at my review of the best Cutco knives or my article on Forged in Fire knives. 
2. The OXO 35681 Good Grips Oyster Knife with Non Slip Handle
As I unboxed the OXO 35681 Good Grips Oyster Knife, the first thing that struck me was its remarkably sleek design. It radiated quality and durability, promising great value for its affordable price tag. On first impression, it was hard to pinpoint any glaring flaws.
Exceptional Performance & Enduring Durability
The core of this knife is its robust stainless steel blade. As I went through multiple rounds of testing, the knife's durability impressed me consistently. The blade retained its sharpness, even after shucking dozens of oysters, showcasing its longevity. This truly is a must-have tool for all oyster aficionados.
I remember a particular instance where I was preparing a raw bar for a social gathering. The OXO knife handled the task effortlessly, even with the large number of oysters that needed shucking. However, some may find the blade a tad short, especially when dealing with larger oysters.
Superior Grip and Comfort
What sets the OXO Good Grips Oyster Knife apart is its non-slip handle. And when they say non-slip, they truly mean it. During one of my testing sessions, my hands were drenched, yet the handle stayed firm in my palm. It provided excellent grip even under the most challenging conditions, a feature that significantly enhances safety and comfort during use.
A Trusted Brand & Easy Maintenance
OXO, the manufacturer of this knife, is a well-established name in the world of kitchen tools. Their reputation for high-quality products was mirrored in this oyster knife, enhancing my trust in its performance. Moreover, like the Deglon knife, the OXO Good Grips Oyster Knife is dishwasher safe, which further simplifies the cleaning process.
Pros:
Exceptional value for money
Sleek and stylish design
Dishwasher safe for easy maintenance
High-quality, durable stainless steel blade
Non-slip handle provides excellent grip under all conditions
Cons:
Some users may find the blade slightly short for larger oysters
Final Thoughts
The OXO 35681 Good Grips Oyster Knife is an impressive tool that offers remarkable value for its price. With its robust stainless steel blade, stylish design, and truly non-slip handle, this knife makes shucking oysters a breeze. The trusted OXO brand and the convenience of being dishwasher safe make it even more appealing. Despite the minor concern about the blade length, this knife remains an excellent choice for both amateur and seasoned oyster enthusiasts.
3. The Winco Oyster/Clam Knife
As I began my journey of testing the Winco Oyster/Clam Knife, I found it necessary to adjust my expectations. Compared to some of the other knives on our list, the Winco falls into a lower-quality category. However, it's crucial to remember that lower quality does not equate to being unworthy.
An Excellent Starting Point for Novices
What makes the Winco knife stand out is its suitability for beginners. It is affordable and does a satisfactory job for those who are just stepping into the world of oysters and clams. It is not designed to endure harsh and constant use, so I wouldn't recommend it for experienced oyster aficionados or those planning to use it extensively.
During one of my trial sessions, I invited a friend who was new to oyster shucking to try this knife. They found it manageable and easy to use, affirming its place as a beginner-friendly tool.
The Comfort of a Classic Design
Another benefit of the Winco Oyster/Clam Knife is its classic design. The knife features a standard shape, which offers a basic and intuitive experience for newcomers. This knife helped me appreciate the familiar feel of a standard oyster knife and could be a stepping stone for beginners to enhance their understanding and skill in this culinary niche.
Pros:
The wooden handle provides a comfortable and natural feel
Dishwasher safe for ease of cleaning
An affordable and good choice for beginners
Comes in a set of 6, offering good value
Cons:
Not suitable for experienced shuckers due to its lack of durability
May not withstand harsh workspaces or intensive use
Final Thoughts
In conclusion, the Winco Oyster/Clam Knife offers good value for beginners looking to venture into the world of oysters and clams. Its classic design, wooden handle, and affordability make it a suitable choice for novices. It's not the most durable knife on the market, and experienced users may find it lacking. However, for beginners, it could be a sensible investment, particularly with its dishwasher-safe feature and the fact that it comes in a set of six.
To find out more about kitchen knives have a look at my comparison between Shun Classic and Shun Premier knives or my review on Calphalon knives. 
4. The Archer Oyster Knife- Premium Oyster Shucking Knife in a Gift Box
Laying eyes on the Archer Oyster Knife for the first time, I was instantly captivated by its unique and attractive design. This isn't merely an oyster knife – it's a piece of art that also packs a punch when it comes to functionality.
Remarkable Design and Superior Durability
What sets the Archer Oyster Knife apart from others is its unique handle made from Pakka wood. The craftsmanship is exquisite, lending the knife an aesthetic appeal that's rare to find. But it's not all about the looks.
A distinct feature of this knife is its full-tang blade. This means that the steel from the blade runs all the way down through the handle, resulting in a superior sturdiness and hand feel that is truly impressive. As a veteran in shucking oysters, I could immediately appreciate the difference this full-tang design made, both in terms of balance and durability.
Safety First with a Sleek Hand Guard
The Archer Oyster Knife also features a stainless-steel hand guard, which enhances safety during use. It acts as a buffer between your hand and the blade, minimizing the risk of accidental injury. And, much like the rest of the knife, the hand guard also contributes to the knife's overall elegance.
Pros:
Superior feel and look, setting it apart from standard oyster knives
Full-tang blade offers exceptional durability and sturdiness
High-quality stainless steel blade with a fine honed shine, adding to its visual appeal
Hand guard enhances safety during use
Makes for an excellent gift for oyster lovers, presented in a charming gift box
Cons:
The unique handle shape may feel unfamiliar to those used to standard oyster knives
Slightly more expensive, although it offers excellent value for the price
Final Thoughts
In conclusion, the Archer Oyster Knife is a perfect blend of form and function. Its unique design, premium materials, and full-tang blade provide a superior feel and performance. Although the unique handle shape might take some getting used to, and it may cost a bit more than other knives, the overall quality and aesthetic appeal of this knife make it well worth the investment. It's not just a tool, but a potential gift that any oyster lover would appreciate.
If you want to learn more about knives, check my full guide on the best electric fish fillet knives.
5. The Swissmar Shucker Paddy Universal Oyster Knife
Shifting gears from the traditional, we now delve into the world of innovative designs with the Swissmar Shucker Paddy Universal Oyster Knife. This knife's unique design, particularly its unconventional handle shape, immediately caught my attention.
A Unique Handle for Unmatched Comfort
At first glance, the pistol-like handle on this Swissmar knife seems peculiar, a stark departure from standard oyster knife designs. As someone with substantial experience with typical handle shapes, I initially found the transition to be a bit challenging.
However, after using it to prepare a lavish seafood spread for a gathering, I found that once I got the hang of it, it felt natural. In fact, it ended up adding a layer of comfort and ease that soon made it one of my favorites.
High-Quality Blade for Easy Shucking
This knife's blade is another standout feature. In my trials, I found that it makes shucking an easy task. It penetrated the oyster shells smoothly and removed the meat efficiently, making the process almost effortless.
Enhanced Safety with Finger Guard
Unlike many other oyster knives on the market, the Swissmar Shucker Paddy includes a finger guard. This added safety feature, which protects your fingers while shucking, is a thoughtful inclusion that I appreciated.
Pros:
A high-quality blade that facilitates easy shucking
Finger guard for added safety, a feature often missing in other oyster knives
Cons:
The unconventional handle shape can initially feel awkward to those accustomed to standard oyster knives
Final Thoughts
All in all, the Swissmar Shucker Paddy Universal Oyster Knife represents a fresh take on the classic oyster knife. Its unique handle design and high-quality blade offer a distinctive user experience that, while initially challenging to adapt to, can become a preferred feature once mastered. The added finger guard enhances safety, rounding out this knife's thoughtful design. If you're open to trying something different, this knife could be a great addition to your kitchen tool collection.
6. The Rockland Guard Oyster Shucking Set With Gloves
When the Rockland Guard Oyster Shucking Set arrived, I could immediately sense that it was not just another addition to my kitchen tools. Instead, it offered a comprehensive experience, packaged as a set with a knife and a pair of gloves. The value this set brings, considering the price point, is outstanding.
Prioritizing Safety and Comfort for Beginners and Beyond
This set stood out, thanks to the inclusion of gloves, made from the highest rated cut-resistant material. It felt like a significant advantage for beginners venturing into oyster shucking, promising them safety without compromising on functionality.
The knife itself boasts a standard handle shape, making it a reliable choice not just for beginners, but also for those accustomed to using oyster knives.
A Superior Blade for Precision and Durability
In the heart of the knife is a high-quality stainless-steel blade, known for its durability and rust resistance. The blade measures a perfect 3.5 inches, an ideal size for oyster knives based on my extensive experience with shellfish preparation.
Pros:
Comes with high-quality cut-resistant gloves, enhancing safety
Standard non-slip handle shape, easy for beginners and familiar for experienced users
Perfect blade size for an oyster knife, offering efficient shucking
High-quality stainless-steel blade ensures durability
The set offers excellent value for the price, making it a bargain
Cons:
As of my testing, no significant downsides were found
Final Thoughts
To wrap up, the Rockland Guard Oyster Shucking Set with Gloves is a standout option, particularly for those starting their journey with oyster shucking. This set combines safety, quality, and affordability into a package that's hard to resist. Even for experienced users, this set brings a lot to the table with its standard handle shape, perfect blade size, and the added safety of cut-resistant gloves. It represents a comprehensive solution that's worth every penny, making it an excellent investment for all.
7. The Victorinox New Haven Blade Oyster Knife
Moving on to the next entrant in my oyster knife review series, I was excited to try out the Victorinox New Haven Blade Oyster Knife. The brand Victorinox carries a strong reputation, and my expectations were high.
A Menu of Blade Options
A standout feature of the Victorinox Oyster Knife is the option to choose from a variety of blade shapes when you order it. The model I used was the New Haven Blade, but there are options like the Galveston blade shape, the Providence blade shape, and the 3-inch or 4-inch Boston blade shape.
This allows users to customize the knife to their shucking style and personal preferences, an aspect I highly appreciated.
Classic, Ergonomic Design
The knife boasts a standard, non-slip, ergonomic handle, making it an excellent choice for those who prefer a traditional design. Its versatility, being able to cater to different blade shape preferences, sets it apart in the market.
In my tests, I found many users' claims to be accurate – if you're seeking an ergonomic, high-quality oyster knife, the Victorinox certainly fits the bill.
Pros:
Ergonomic, non-slip handle for comfortable use
Offers different blade shapes, providing a personalized option for users
High-quality stainless-steel blade ensuring durability
Cons:
This knife lacks any unique attributes, which could make it blend in with standard oyster knives and make it hard to identify in a crowded market
Final Thoughts
In conclusion, the Victorinox New Haven Blade Oyster Knife is a dependable option for those who value ergonomics and quality. The opportunity to choose your preferred blade shape is a thoughtful touch, catering to individual preferences. While it may lack standout attributes that differentiate it from other standard oyster knives, it does its job effectively and comfortably. For those seeking a reliable, personalized oyster shucking experience, the Victorinox is a strong contender.
Conclusion
We hope that with this list I provided you with some different kinds of oyster knives. I chose oyster knives with different and unique attributes that can be perfect for all individuals. But have in mind that there are a lot of other oyster knives that I haven't mentioned here. I tried to only go for the best, but it's possible that we may have missed some. Regardless, I still think we did a fair job 🙂
If you are interested in my other reviews have a look at my full comparison of Wusthof vs Henckels or Victorinox Chef Knife review.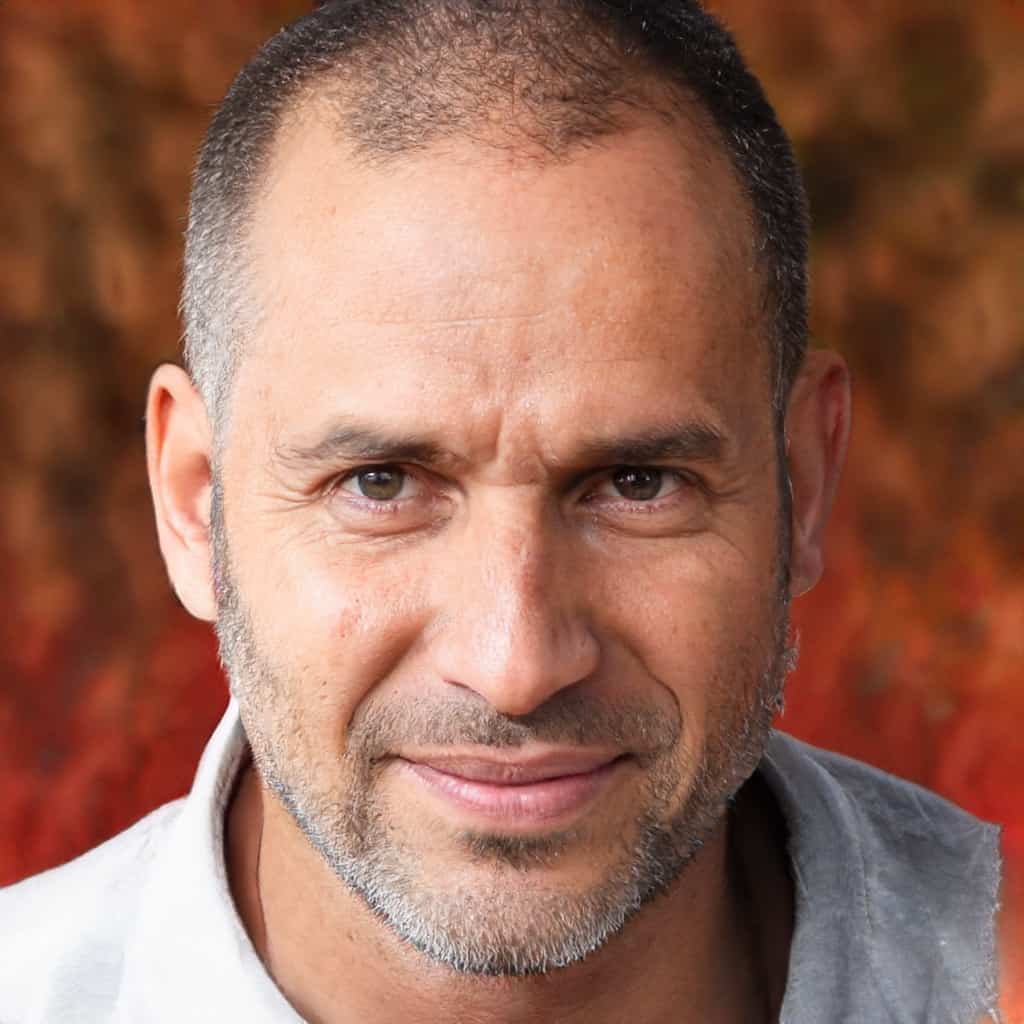 Gary Portman is the founder and main author of Knivesadvice.com. With his extensive knowledge and experience, he is committed to assisting people in choosing the perfect knife for their needs. Through his articles, Gary shares valuable insights on various aspects of knives. With his expertise, readers can make informed decisions and find a knife that is tailored to their preferences and requirements. You can find more info about Gary here.