Have you decided to buy a new set of knives; yet, is it hard to decide? All of us have had such problems. Check our list before buying your knife set!
---
A Quick Guide to Buy a Knife Set
Choosing a new set of knives is vitally important as knives can last for your whole life under the condition that you take proper care.
There are three important aspects to choosing a good knife. The first and foremost is, of course, your budget. For example, if you are do not have a big budget, pick a high-quality but small set of knives that consist of many multitasking knives.
The second aspect is what you will be cooking. If you are going to use it to cut meat predominantly, you should be thinking of a knife for this task. Lastly, the important thing is how it feels. If you are not sure how it is going to fit in your hands, you need to try it out first. The same knife can feel differently depending on the fact whether you are left-handed or right-handed so, this is important, as well.
---
Musts in a Good Knife Set
Nowadays, since many knife sets include too many knives that you will not even use, we decided to present to you the must-have ones in any knife set.
The first one is obviously a chef's knife. You might be hearing this type here and there, from "Top Chef" to your local "Home Depot" and this is for a good reason. It is the most basic knife to chop veggies or cut chicken, slice meat or mince herbs. This is a multi-purpose kitchen utensil that can do wonders single-handedly.
A Chef's knife can be about 5 inches or 10 inches. The optimum depends on you and how you feel comfortable with the knife. Just imitate some cutting motions and if you feel all right with it, it can be your size.
The second one is the utility knife. This is a small knife ideally used for smaller tasks. If you are cutting small vegetables or fruits, chopping up herbs or slicing hard cheese, the utility knife is your thing.
The next one is very useful. A kitchen shears. This is simply a pair of scissors whose area of utilization is the kitchen. Yet, it becomes quite effective when snipping herbs or chopping chicken.
However, apart from these, you can have your own musts. As we mentioned before, it usually revolves around what you are going to use it for.
---
What do you need to look for in a blade set?
The difference between a good knife and a bad knife is usually not what purpose they serve for but what it is made of and what properties the knife carry. So, this section is for you to grasp knife features better.
Firstly, you need a full tang. Full tang means there is the blade continuing inside the handle too. Full tang knives are the best performing knives and they are the most durable. There is only one advantage of having a half tang and that is the price.
Then, a bolster is crucial. I mean, CRUCIAL. A knife with no bolster can leave you wide open for different kitchen accidents. So, safety first and do not even think of buying a knife without a bolster. The thicker piece of steel is useful to prevent your hand from slipping.
You need to check the weight as well. The balanced weight between the blade and handle is important. In addition to that, the overall weight of the knife is probably one thing that can take your kitchen skills to another level. Most professional chefs prefer heavier knives.
So, let's get to our list of the best knife sets for small budgets.
If you are interested to read more of our articles you can check our reccomended 5 knife sets or our review on Bokashi knives. 
---
#1 Cuisinart C77TR-15P Triple Riveted Collection 15-Piece Knife Block Set
Cuisinart is our top pick on this list. Its blade material is high carbon stainless steel to increase its precision and accuracy. The whole set of knives is everything you need in the kitchen. The handles are made of dominantly plastic but some metals too. The whole set is full tang and the blades are forged.
What are the included knives in the set?
When you buy this set of knives, you will have 12 different knives with a pair of shears, sharpening steel and a wooden block. The set starts with a chef knife and goes on with a serrated bread knife, slicing knife, santoku knife, utility knife, paring knife, and 6 different steak knives.
So, here are the details of the set. The chef knife is a multi-purpose knife to be used in different situations. The serrated bread knife is essential as you can slice your bread without having to push it down and squishing it. If you do not know what serrated is, it means that the knife's edge is sawlike.
The next one is a slicing knife whose name tells a lot about itself. You can sliver cheese or meat as thin as possible. Then, there is the santoku knife. Santoku is a Japanese type of kitchen utensil that in Japanese cuisine, covers the functions of a chef's knife. Then, the utility knife for different small tasks in the kitchen. You can use the paring knife to garnish food and drinks.
Lastly, there are 6 different steak knives to complete the set. You can use it not only in cutting meat and food but also for salads, or even spreading butter.
How to Handle and Care
We recommend you to wash these knives only by handwash. A dishwasher can wear off the knives quite quickly and you might shorten its lifetime by quite a bit.
There is the honing steel in the set and we recommend you sharpen your knives before every use for the maximum performance.
We are quite impressed with its price/performance rating. It is of high-quality at such an affordable price. So, we recommend this one if you want a good set and use it for a long time.
Pros
It has a great price/performance ratio with quite a well design
It has a Santoku knife which adds a great variety to the set
Cons
You often need to hone your set, almost before every use
#2 Victorinox 5-Piece Chef's Knife Set, Molded Handles
Even though this one has fewer knives than our first pick, Victorinox is a company that manufactures superior quality knives thanks to their Swiss army level experience. The Swiss company has been in the market for a long time since 1884. Since the company produces a big range of knives, you can find a set for under a hundred dollars or even more than a thousand dollars. A list without a set of Victorinox would be incomplete.
What are the included knives in the set?
There is a total of four knives in the set with high precision and high quality. You will acquire an 8-inch chef's knife, 5-inch utility knife, 4-and-a-half-inch serrated tomato/bagel knife, and a 3-and-a-quarter-inch paring knife. In addition to that, there is the 9-inch sharpening steel.
The material of the blades is high carbon stainless steel to maximize sharpness and to increase edge retention. The technology behind the blades is ice tempered to maintain its sharpness longer.
The ergonomic balance is great thanks to its slip-resistant fibrox handles.
Of course, we would like to recommend better Victorinox models; however, since we are on a budget, we need to choose one of the sets that Victorinox produces for beginner chefs or daily uses.
In the set, the chef's knife is a long and thinner, almost like a knife used for carving. Normally, many sets have a chef's knife with a wide blade.
The knives are quite lightweight that makes it easier for amateur chefs. Even though the lighter knives have problems with its sharpness, the Victorinox set does not have such an issue.
One thing to mention is that you will need to buy a wooden block to keep your knives intact and safe. A Victorinox wooden block would be extremely good in this set as the Victorinox blocks are quite elegant and good-looking.
Design and Care
I think one thing that Victorinox does well every time is that the designers at Victorinox put an effort into it. The handles are as sturdy as it can be.
Secondly, the blades are not forged but stamped, which is a bit of a disappointment. I prefer stamped knives through the end.
You can use a dishwasher to clean up the knives; however, wash it with your hands if it is possible.
Pros
The overall quality of the blades is high and durable
The sharpness is excellent
Cons
The blades are unfortunately stamped-type instead of forged-type
#3 Emojoy Knife Set, 15-Piece Kitchen Knife Set
The next one on our list is the Emojoy knife set. It has a total of 15 pieces in the set. All the blades in the set are high carbon stainless steel which gives extra sharpness, precision and accuracy. Let's get to the details of the knives.
What are the included knives in the set?
There is a total of 12 knives, a pair of kitchen scissors, a knife sharpener and a wooden block. Its chef's knife sizes 8 inches and is with a curved blade. The next one on the list is the 8-inch long slicing knife to slice things up.
Then, we have an 8-inch santoku knife which is the Asian cuisine version of the chef's knife. The 8-inch bread knife is suitable for slicing bread and tomatoes and prevents squishing. 5-inch utility knife is for smaller tasks in the kitchen. Then, we have the 3-and-a-half-inch long paring knife and lastly, 6 pieces of steak knives.
You can store your knives in the Pakkawood knife block which looks extremely chic and delicate. You need to handwash it if need be.
The kitchen shears are multifunctional which you can use not only for snipping herbs but also for skinning off of poultry or removing the fat from the meat.
Design and Care
Emojoy's default handle color is rosewood which looks elegant and durable for a knife. The block is natural wood and keeps your kitchen clean and orderly.
The overall design is to increase the durability and stability of knives, especially thanks to its sturdy bolster. As it is made of stainless steel, there will be no rust, stains or pitting for sure.
When it comes to caring, this one is as delicate as a baby. You should not be using the dishwasher at all. If your dishwasher has a name and two legs and can speak, for sure. However, not suitable for machines.
Pros
Santoku knife is a great surplus for different purposes
The chic and elegant Pakkawood handles and block make the set more attractive
Cons
The care is troublesome as you need to handwash everything
If you want to learn more about knife sets, check our full reviews on the 5 best Japanese knife sets or Emeril 19-piece knife block set.
#4 Farberware Self-Sharpening 13 Piece Knife Block Set with EdgeKeeper Technology
Farberware is a famous cookware brand across the United States. If you are looking for a set of knives that is durable, top-notch and affordable, you had better check a Farberware. The blade material is high carbon stainless steel so, it makes the blades sharp, precise and accurate.
What are the included knives in the set?
There is a total of 11 knives, a pair of shears and an EdgeKeeper storage block. The chef knife and the slicer are 8 inches long while the set features a 5-inch Santoku. The only serrated knife in the set is the 5.5-inch utility knife and there is also a 3.5-inch paring knife. The knives finish with 6 pieces of steak knives.
In addition to that, you will acquire multifunctional kitchen shears and lastly, you will have the EdgeKeeper storage block.
How about the EdgeKeeper block?
As you may have noticed, the set lacks a sharpener. So, you might be thinking of how you will hone your blades. The engineers in Farberware came up with a good idea for you to save time. The knife block has built-in ceramic sharpener slots on it. So, every time you remove or insert a knife, you hone your blades.
Design and Care
The Farberware knife set has a set whose design is for everyday kitchen use. There is a perfect knife for you for different tasks such as mincing, slicing, chopping, slivering or whatever you need.
All the knives are full tang which makes them more durable while the blades are fully forged.
To maximize your knives' lifetime, you need to handwash it with warm water and mild detergent. Right after washing, you should dry it.
Pros
Farberware's set has so wide range that you can do all the basic tasks with this set
It has an extraordinary built-in sharpener
Cons
The overall sharpness of the blades is questionable
#5 Cambridge Silversmiths Nero Cutlery Set with Block, Stainless Steel, 12-Piece
The Freeman family, who founded the Cambridge Silversmiths company, has been in the tabletop industry with more than 60 years under their belt. Their products are always top-quality even though they may be a bit overpriced. You buy their knives once in your lifetime if you take good care of them.
What are the included knives in the set?
There is a total of 11 knives and a wood storage block. The set features 6 pieces of steak knives, an 8-inch chef knife, an 8-inch bread knife, a 7-inch Santoku knife, a 5-inch utility knife, a 3.5-inch paring knife. The metals used in this set of knives is nothing but high-carbon stainless steel.
When you think of the sizes of the knives, I think they are one of the most ergonomic knives. They are not too big or too small for an average-sized hand.
The only thing I would like to have in this set is a sharpener as the set lacks one and does not employ a sharpening block. However, if you have a good sharpener at home, you can hone it with ease and please.
Design and Care
The weight of the handles and blades balance perfectly as the company used expertly customized machines to do it. Moreover, the company sharpened the taper ground blade to 13 degrees.
Handles are perfect as the grip is quite comfortable, it weighs well in your hand.
I saw on some reviews that the blades get rusty quite easily; however, I believe this is simply because of bad care. To prevent rusting, you should not use the dishwasher or let them soak water in the sink. This will make even the most high-end product rust. You need to wash them as soon as you finish up using them (leaving them dirty is a no-no) and rinse and dry.
Pros
It has one of the most comfortable uses on this list
Even though it is less affordable than others, it is the most sophisticated and durable
Cons
A sharpener would totally be nice in this set
---
Conclusion
Bringing up rear, we would like to recommend these if you are on a tight budget. They surely do not offer the top-of-the-line quality just like a 1000-dollar knife set would offer. However, there are too many knife sets under 100 dollars in the market that would not see daylight after their first use. These are not those types, for sure.
To learn more about kitchen knives have a look at our comparison between Shun Classic vs Shun Premier knives or our review on Calphalon knives.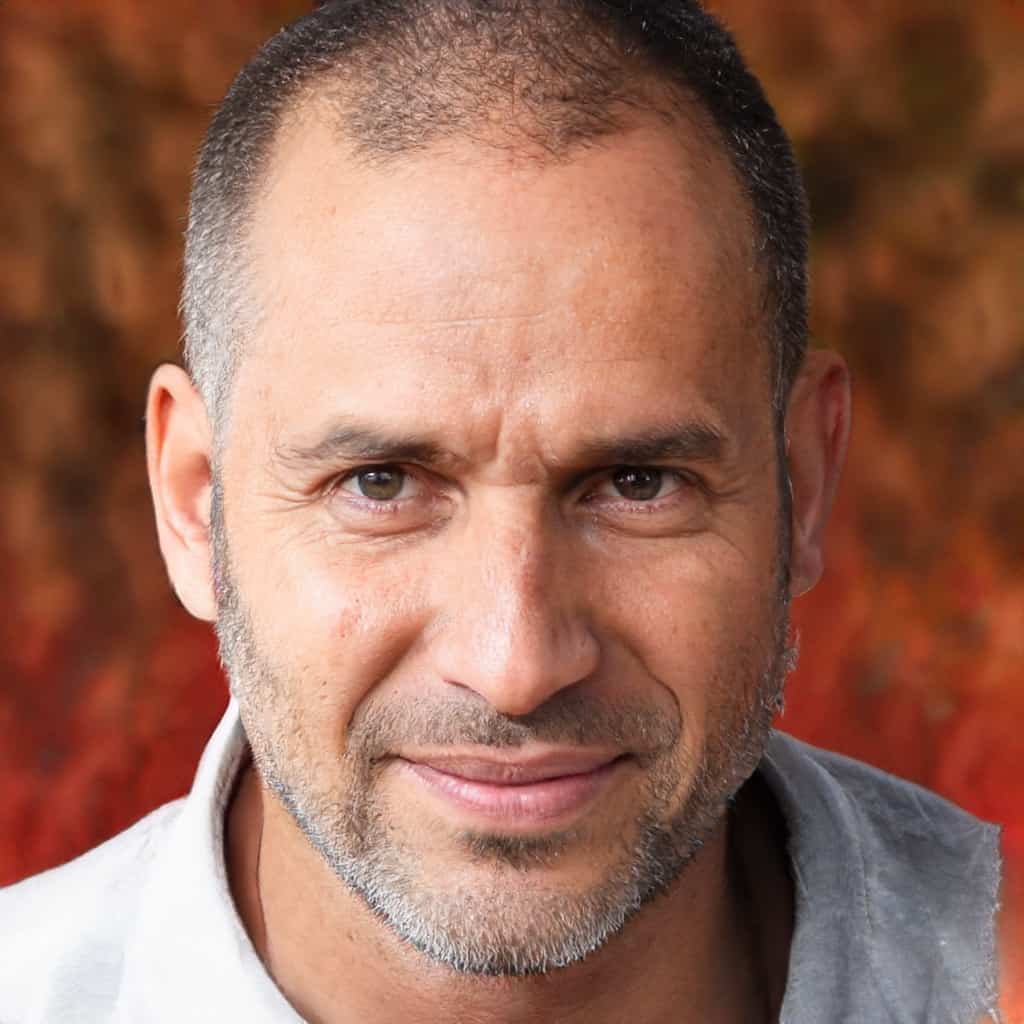 Gary Portman is the founder and main author of knivesadvice.com Using the knowledge he has gained through the years, he aims to help people choose the best knife based on their needs. You can find more info about Gary here.