When you think about the knife a butcher uses, your mind probably flips to the classic cleaver immediately. These heavy knives are great at making their way through thick sections of meat and tough bones when they need to.
Maybe you think about a knife with a longer blade, meant to make just a few passes on large slabs. While both of these have their place in meat markets and in the home, they aren't the only knives in a butcher's toolkit.
Many butcher knife sets come with a number of different knives with different purposes. Butchers need to be able to power through large slabs, sure. However, they also need to be able to skin, bone, and filet meat so that they can get the right cuts. Butchering is just as much about precision as it is raw power.
If you're looking to get into processing your own game, or butchering your own meat, you'll need a good knife set. Keep reading, because we're going to cover the 5 best butcher knife sets you can buy today.
What to Look for in a Butcher Knife Set
Regardless of the knives that come in a set, there are a few qualities that you need to look for. This is true of any set of butcher knives you've got your eye on. Keep the following criteria in consideration when you're ready to make a purchase. For knives with general purpose, see our best knife block set under $200.
Materials
Not every knife in the set is going to need to be made from the same materials. You can expect knives like cleavers to be made from something thick, and durable. They have to make their way through tough flesh and bone, after all. Other knives should be thinner, and flexible. KNow your steel, and make sure your knives are made from the right kind.
Form and Function
This really comes down to looking at the blade shapes and handle designs in the knives that you may be purchasing. You need knives that will do the type of butchering that you want to do, like fileting, boning, and skinning. Handles should be ergonomic, and be slip-resistant. Processing meat can get messy, after all. The last thing you want is a slip.
Look for the Essentials
The essential knives may vary from one person to another. This is more about knowing what's essential to your butchering kit. That means you need to know how you plan on using your knives. Knowing what you need to accomplish helps prevent you from buying knives you don't need, and making sure that the ones you do need are included.
Common Knives You'll Find in Butcher Knife Sets
Apart from the cleaver, there are a ton of different knives that butchers use in their day-to-day activities. Not all of these knives will come in every set you find. However, knowing what each knife is, and what it's meant for, can help you pick the perfect set for your needs.
Cleaver
The first knife most people think about when butchering is brought up. Cleavers should be big and heavy to help with chopping. They should also be durable, to withstand the abuse they'll take. The edge is normally a convex grind, helping to prevent chipping.
Butcher Knife
The actual butcher knife isn't normally the knife you picture when you think of butchering. It is the first knife you'll grab for most jobs, though. These knives have a big belly and a clip point. They're meant for sectioning your meat.
Cimeter
A cimeter is a knife with a severe curve in the blade. This lets them slice better than other knives, in most cases, They do require some practice though. Once you get the hang of them, they're great for trimming and slicing quickly.
Breaking Knife
Think of this as a smaller version of the butcher knife. It's meant for sectioning meat on a smaller scale. Large sections are turned into small sections and specific cuts with a breaking knife. 
Boning Knife
As the name implies, this knife is meant for removing the bones from your meat. Boning knives come in a range of flexibilities. The more flexible the knife, the more delicate the job it's capable of. Check our guide on the best boning knives for deer.
Slicer
Slicers are similar in shape to bread knives, but with a rounded rip. Sometimes they're referred to as a brisket knife. They're very sharp, and the best come with a Granton edge. The Granton edge refers to the divots found in the side of the knife, helping with meat separation. It prevents tearing and chunking, delivering a smoother cut.
---
The 5 Best Butcher Knife Sets
---
Now that you know what to look for, and the different knives available to you, it's time to look at the 5 best butcher knife sets available!
1. Jero 4 Piece P3 Butcher Meat Processing Set
Sometimes you don't need more than just a few knives. This is the ideology that Jero takes in most of their products, and they aim at providing less knives at higher quality. That's exactly what you find in their butcher meat processing set. While they look unremarkable, they're excellent knives.
The 4-piece set consists of 3 knives and a honing rod. The knives you'll get are:
10-inch cimeter

8-inch breaking knife

6-inch curved boning knife
When it comes to butchering meats at home, Jero believes that this is all you'll need. With how high-quality these knives are, they're not wrong. The cimeter can handle light cleaving duty, while the breaking knife is capable of processing more than just small cuts. The curve in the boning knife, as well as the medium flexibility it provides, makes it great for just about any meat you're working with. 
The steel these knives are made from is a high-carbon German steel, making it lightweight and strong. The handles are made from a textured polymer, meaning they'll almost never slip. If they do, though, finger guards are built in.
Pros
Professional quality knives

Company provides a "less is more" kit with everything you need to butcher

Handles are grippy, with added safety in the finger guard
Cons
No cleaver, meaning cutting through bone is impossible

No sheaths or storage solution
The Final Verdict
This is another set of butcher knives that's going to best serve users in the kitchen. Again, it lacks a heavy cleaver, which makes cutting through bone a problem. If you don't need that, though, and you're just breaking meat down, it doesn't get much better than this. Less is more with the Jero 4-Piece Butchering Set. You may also find interesting which is the best kitchen knife set under $100.
---
2. 

The Dexter Russell 3 Piece Knife Combo Set – Cutlery Butcher Chef Set
Dexter Russell is a brand well-known for their kitchen cutlery. In addition to kitchen knives, they produce a great entry-level butcher knife set, as well. The brand provides knives that have sani-safe handles, and the edges of the blades are hollow ground, making them sharp right out of the packaging.
The knives included are:
6-inch curved flexible boning knife

6-inch trimming knife

10-inch steak knife
You can see that these knives are meant for minor butchering, due to the lack of a cimeter or a cleaver. Regardless, these are enough to get most people started with butchering in their kitchen.
Pros
Lightweight but durable

Sani-safe propylene handles

Dishwasher safe
Cons
Lacks a heavier knife, like a cleaver or a cimeter

Limited in range of jobs able to be done
The Final Verdict
The Dexter Russell 3-piece set is meant for individuals who are looking to get started with butchering, but don't need the larger knives that other sets offer. They're easy to keep clean, which is always a plus. See also which are the best knives for trimming meat.
---
3. HM Custom Made 6-Piece Damascus Steel Kit
The HM custom made butcher knife set is where form meets function. Damascus steel is well known for its striking looks, and these are no exception to that fact. The knives also have gorgeous rosewood handles, making them a beautiful kit altogether.
The knives you'll get in this butcher knife kit include:
9-inch slicer

6-inch cleaver

8-inch chef's knife

7-inch fillet knife

4-inch paring knife
Along with these knives, the kit comes with a leather roll and a honing rod. The damascus steel is high-carbon, meaning that they'll hold their edge with ease. The most premium part of the kit is the leather roll, which feels like it's going to last a lifetime. We can say, though, that this is meant for the butcher that spends most of their time in the kitchen.
Pros
Well-rounded range of knives meant for culinary purposes

Beautiful design on both the blades and the handles

Durable leather knife roll for portability and storage
Cons
Meant for culinary purposes entirely

Rosewood handles are beautiful, but not the most grippy material
The Final Verdict
If you're doing most of your butchering at home with large slabs of store bought meat, this is the kit for you. It has everything that an at-home butcher would need, and nothing else. If you're looking for something meant for processing game, find another kit.
---
4. Ontario Knife Co. 5-Piece Old Hickory Knife Set
This is another entry that looks great, to say the least. The Ontario Knife Co. Old Hickory butcher set is rustic in appearance, but modern in capability. This set is geared towards field dressing, like the Victorinox on our list. It's got everything you need to get your fresh meat processed and back to base camp.
The 5 knives included in this set include the following:
8-inch slicing knife

3.25-inch paring knife

4-inch paring knife

7-inch butcher knife

6-inch boning knife
Blades are made from 1095 carbon steel, a metal that's built to last, and take a lot of use while out in the field. The handles are made from hardwood, but maintain a rough edge, meaning they won't slip in your hands. However, this means that cleaning is going to be key, since they can harbor harmful bacteria and germs after butchering.
Pros
Made from durable carbon steel

Great looking, with a rustic feel

Many knives capable of handling just about any game
Cons
Lacks a cleaver

No storage solutions included

Raw wood needs more care
The Final Verdict
The Old Hickory set by Ontario Knife Co. is gorgeous, and aimed towards outdoorsmen. They're durable, and are going to last a long time. However, they need more maintenance and care than other options on our list. For something with less maintenance, check the best dishwasher safe kitchen knife set.
---
5. Victorinox Swiss Army Field Dressing Kit
As the name implies, this butcher knife set available from Victorinox is meant for dressing your meat in the field. This makes it an especially great kit for hunters, especially since it comes with the portable soft case. However, it doesn't have to be used exclusively in the field. 
This butcher knife set comes with 5 knives and a honing rod. The knives included are:
6-inch fillet knife

6-inch boning knife (flexible)

3.25-inch paring knife

8-inch breaking knife

10-inch cimeter
With this range of knives, you've got all of your bases covered, and you'll be able to do just about anything other than chop through bones. The knife handles are made from a grippy, durable black plastic. This helps prevent slipping. The blades are made from a high-quality, high-carbon steel that keeps its edge. This is an excellent kit for anyone.
Pros
Includes 5 knives and a honing steel

Standalone case for portability and organization

Great quality steel and handle material
Cons
Lacks a cleaver

Lacks a slicer
The Final Verdict
Despite this kit lacking a cleaver and a slicer, the included range of knives can be used to break down just about any meat you can think of. While having the option to cut through bone with a cleaver is nice, it isn't necessary. The same can be said of the slicer.
Final Thoughts
One thing you'll see in most butcher knife sets is that they lack a true cleaver. Often, this is the one knife that's going to need to be purchased separately. However, all of the sets listed here are great for all of the other tasks required by butchering. You'll be able to break down meat and trim it to your heart's desire, just don't expect to cut through bones like butter.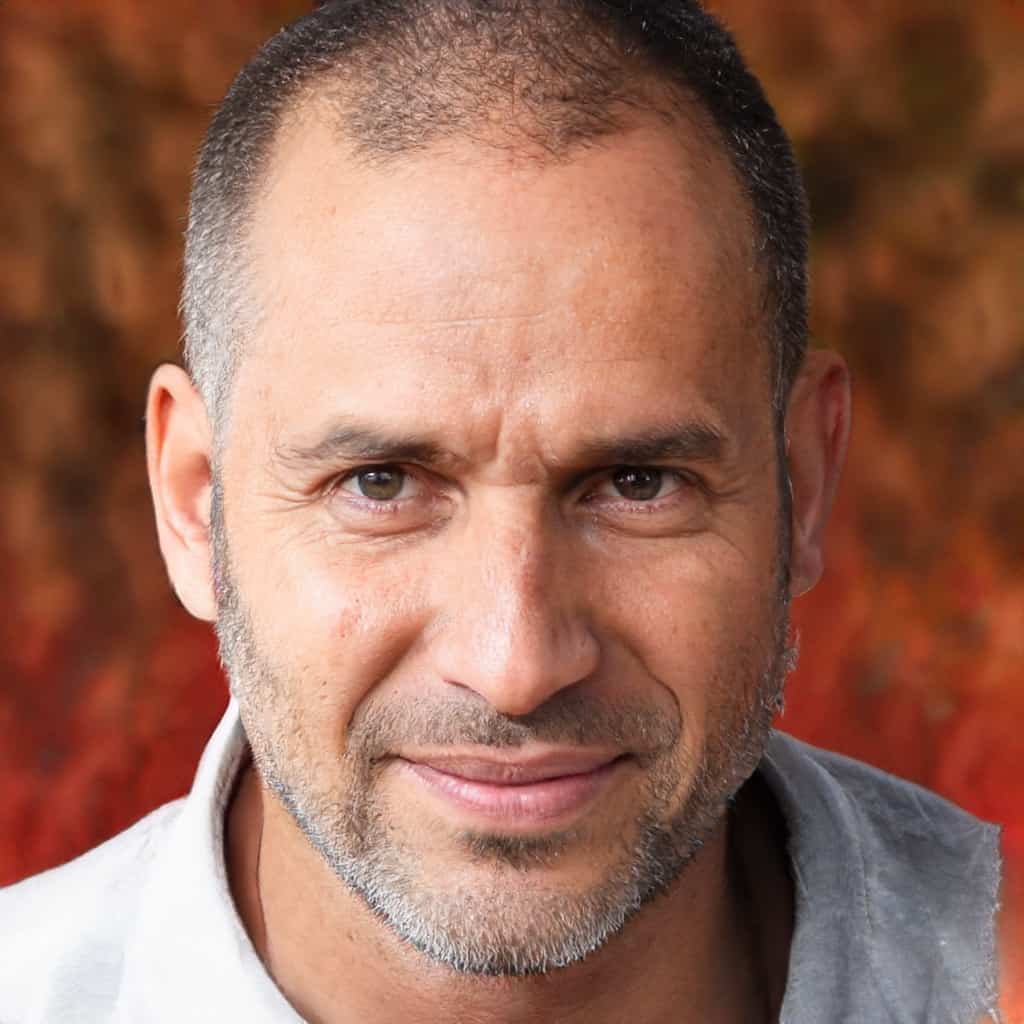 Gary Portman is the founder and main author of knivesadvice.com Using the knowledge he has gained through the years, he aims to help people choose the best knife based on their needs. You can find more info about Gary here.