In this Tomodachi knife review, we take a look at the Rainbow Titanium 5-Piece Cutlery Set. These are some of the best Tomodachi knives out there. These knives are very colorful, bold and vibrant. They will definitely stand out in your kitchen, even adding a little bit of fun to it too. But not only are they of very fun design, they are very sharp as well as long-lasting. It is truly masterful craftsmanship.
These Tomodachi knives are very high tech too because they are made of high quality materials. All of them have very high quality stainless steel as well as ceramic and titanium. The knives are incredibly sharp and the blades are ne-edge. But despite that, one will be able to handle them with incredible ease with its ergonomic design.
The Tomodachi set will liberate your skills in the kitchen. It will be your favorite companion when preparing any kind of meal. This review will tell you all about this incredible kitchen set of Tomodachi knives.
To find out more about kitchen knives have a look at our Cutco knives review or Cuisinart knives review.
---
The 5-Piece Set
When you purchase the Tomodachi knife set with it you will get five different knives. And each of those knives serves a different purpose. In the set you will be able to find a santoku knife of 7 inches, a knife that is multi-purpose of 6 inches; there is a paring knife of 3.5 inches, a serrated utility knife of 5 inches and at last a santoku knife of 3 inches. These knives are all very colorful which is why the set is called the rainbow set. They come in very vibrant colors so you will be sure that they will spice up your kitchen.
If anything, you will have a lot of fun using them and your cooking time won't be boring definitely. But of course not only are they beautiful, they are also multi*purpose and you will be able to prepare all your favorite meals with them.
Build Quality
These five knives are completely made of titanium but one that is of the highest quality. This makes them ideal for any heavy-duty performance. With them, you will be able to cut through even the hardest foods such as steak. The blade will allow you to cut with incredible accuracy and smoothness. Cutting vegetables will be extremely easy as they will be cut with extra precision. Titanium also doesn't damage easily so you don't need to expect any pits or chips to form. Be sure that you will be using these knives for years to come.
These knives also come with a forged blade. This type of blade only adds to its durability and longevity. Due to the forged blade, it will allow you to do any sort of cutting with incredible ease. This cutting includes slicing, chopping, dicing as well as mincing. Throughout it all, the blade will stay just as sharp as the first time. So, you won't need to worry about sharpening it for quite some time.
---
The Five Colored Knives
Of course, the most notable feature regarding the Tomodachi Titanium 5-Piece Cutlery Set is the rainbow colors on their handles. Each color on the handle represents a different purpose of the knife. This allows you to tell the difference between knives much better. In other words, you will be able to know the difference between a paring knife and a chef's knife just by glancing at the set. You won't even need to go through them all to find what you need.
This type of differentiation between the knives helps you when cooking. This way you will never have to worry about mixing the knives. Here are some cutlery tips if you don't know:
– Chef's knife is usually multi-purpose and serves as a workhorse in a kitchen; usually used for daily chopping, slicing, dicing and mincing;
– Carving/Slicing knives are very important when cutting cooked meat, poultry or fish. It has a long and thin blade which allows you to cut thin slices;
– Bread Knife is a serrated blade and allows you to cut bread with ease without crushing or tearing. One can also use it for tomatoes and citrus fruit;
– Santoku Knife is a combination of a cleaver and a chef's knife which will allow you to mince, dice and slice;
– Tomato Knife is for slicing tomatoes neatly because it has serrations which prevents skin from tearing;
– Citrus Knife is a short knife and has a deep blade; one can use it to slice oranges, lemons and limes;
– Paring Knife is great when you need to do some precision cutting like peeling, trimming and slicing small fruits and vegetables.
If you are interested to read more of our articles you can check our brisket knives review or Kai knives review. 
---
The Five Colored Knives
When it comes to safety, these knives were created with the optimal one in mind. You will be able to see that on the edge of each blade is a guard. This guard allows you to use a knife with ease but also restrains your fingers on the handle. With this guard on the handle, you will less likely get bruised or hurt.
Not only that but handles on each of these knives are cushioned. This adds even more to the protection of your hands but it also makes them comfortable to hold. It won't be exhausting to use these knives because of the extra comfort. Probably the only bad thing regarding these knives is that you won't be able to use the dishwasher with them.
Well, it's not that you won't be able to, it is just not exactly recommended to. It is definitely not the safest option. The best thing you can do is wash them by hand. However, they do come with a non-stick coating which means that food won't easily stick to these knives. So it will be quite easy to wash them off. Another good thing is that you won't need to sharpen them for a very long time. They also come with a warranty of 25 years which is really a lot of time.
---
Pros
Very sharp
Very durable
Long warranty
Comfortable to hold
Come with cushioned handle
Knives for different purposes
Color-coded
Allows precise cutting
Cons
Not suitable for a dishwasher
---
Conclusion
All in all, this Tomodachi Titanium 5-Piece Cutlery Set is a set that you will absolutely love. It will fit right into your kitchen and even add a little bit of fun to it. All these knives will serve their purpose and you will be able to cook your favorite meal with them. That is because each knife has its intended purpose and you can do all kinds of cutting from slicing to paring. A lot of knives are made of stainless steel but these knives are made of titanium which adds even more to their durability.
Hopefully you have found this article and review informatice. Tomodachi knives have become very popular over the years because their sets are multi-purpose. These knives are supposed to last you for years and years to come. Just make sure not to put them in a dishwasher and you will be fine. If anything, the Tomodachi set will be a very fun and unique addition to your kitchen. It will definitely catch the attention of your guests. This color-coding isn't just for fun either as each color represents the knife's purpose.
If you are interested in our other reviews have a look at our guide on best chinese chef's knives to buy in 2020 or best Miyabi knives guide.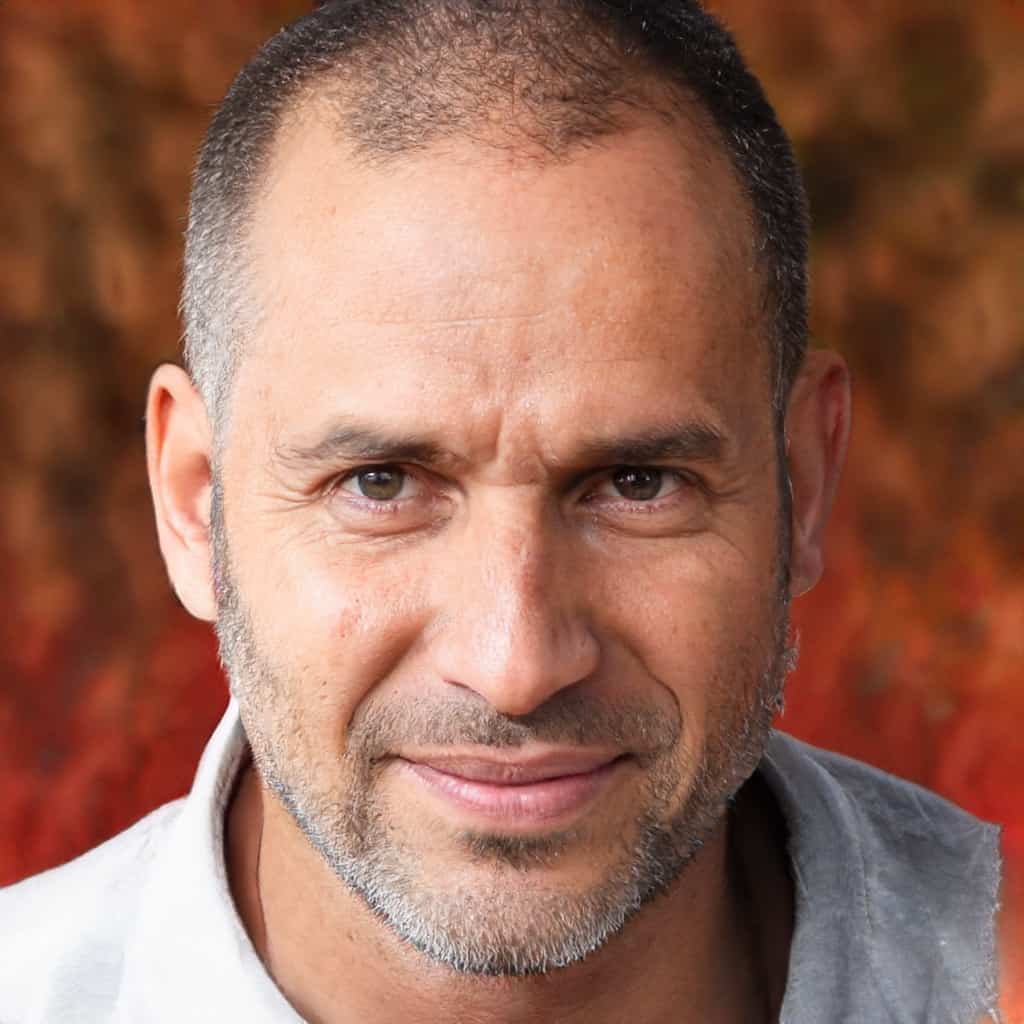 Gary Portman is the founder and main author of knivesadvice.com Using the knowledge he has gained through the years, he aims to help people choose the best knife based on their needs. You can find more info about Gary here.