For this article, we prepared a few Elk Ridge Knives reviews, and we put together a list of the best 8 Elk Ridge knives. Along with that, we're providing a short description of each product, as well as the pros and cons list. So, if you are someone who loves the outdoors and activities such as camping, hunting, or fishing, you're at the right place. We'll discuss some great knives, and it's going to get wild!
The knives market is a market that offers a lot of options, but one brand of knives, in particular, catches the eye with each of their products. We're talking about Elk Ridge Knives. This is a unique brand, as it offers a wide variety of knives, machetes, and axes. But, for the purposes of this article, we'll be sticking to knives. The products Elk Ridge offers are ideal for hunting or exploring the wild. They have an abundance of folding knives, as well as several fixed-blade knives. Elk Ridge knives are developed and designed by serious, professional hunters. They are crafted using 440C stainless steel and represent a sophisticated tool for hunters. One thing is for certain, Elk Ridge knives are definitely worth every penny!
---
Our Selection Process
Elk Ridge offers a wide array of knives, and it is hard to separate them since they provide quality with each product. Here are the most important aspects we went over to complete the list of the best Elk Ridge Knives:
Features
Balance
Ergonomics
Quality
Durability
Performance
Reviews
Comfort of handle
Protective sheath
Considering all these things, here are your best options:
1. Elk Ridge ER-087
The first product on our list is the ER-087. This knife is crafted from high-quality materials. It is very well built and can guarantee performance and durability. The blade built from stainless steel and is a full tang. It also features a jigged bone. The handle is wooden, but it is quite ergonomic. In addition to that, this knife comes with a leather sheath.
Pros
Well built
Durable
Features a jigged bone
Cons
For more outdoor knives articles have a look at how to sharpen a Hawkbill knife or best knives for backpacking.
2. Elk Ridge Ballistic
The number two spot on our list is occupied by the Ballistic. This is a highly durable buck style folding knife. It is 4.5 inches long when closed, making it the ideal pocket knife. The blade is 3.5 inches long and is made out of stainless steel. It is great for outdoor activity use.
Pros
Very compact
Highly Durable
Quite affordable
Cons
It does not come with a case
3. Free Engraving – Quality Elk Ridge Pocket Knife
This knife is perfect as a personalized gift. It allows you to order a customized engraving of two lines, each with up to 30 characters. It features a brown pakkawwood handle with a black bolster and a leather lanyard, which only adds to the design of this awesome knife.
Pros
Great design
Compact size
Perfect personalized gift
Cons
Quite heavy considering the size
4. ELK RIDGE Wood Gentleman
Next up, we have the Wood Gentleman. This knife measures at 4.75 inches when closed and has an additional length of 3.5 inches when open. The blade is made out of stainless steel and has a satin finish. It is 3mm thick. In addition to that, it features a brown pakkawood handle.
Pros
Spring-assisted opener
Satin finish blade
Classy design
Cons
Pretty big for a pocket knife
To find out more about outdoor knives have a look at our guides fixing a knife that won't close or how to sharpen a pocket knife correctly.
5. Elk Ridge ER-059
Number five on our list, we have the ER-059. The blade is fixed, and it's beautifully crafted. It features a straight edge blade that is made out of 440 stainless steel. The handle of this knife is made out of maple burl wood, and it has a lanyard hole at the end. It comes with a leather sheath, which makes it safe and easy to carry around.
Pros
Gorgeous craftsmanship
Made out of fine and durable materials
Comes with a leather sheath
Cons
Too small for a fixed knife
6. Elk Ridge ER-555GN
Number 6 on our list is the ER-555GN. This is a fixed blade also with remarkable craftsmanship behind it. The ER-555GN comes with a survival kit stored in the pakkawood handle. It includes a fire starter, 550 paracord. In addition to that, it comes with a nylon sheath for safe and easy carrying.
Pros
Great quality and design
It includes a survival kit
It comes with a sheath
Cons
The blade is not very durable
7. Elk Ridge ER-073
Moving in further on our list, we find the ER-073. It is built from high-quality materials that guarantee performance and also endurance. The blade is fixed, and the handle consists of two tones of black and burl wood. In addition to that, it comes with a leather sheath.
Pros
High-quality build
Durable blade
Cool handle design
Cons
The blade is somewhat thin
8. Elk Ridge ER-A008BG
Number 8 on our list is the ER-A008BG. This is a very compact folding knife. It features spring assistance so that the deployment is quick and easy, and it can be done with one hand. The ER-A008BG is fully made out of stainless steel.
Pros
Highly durable
Features spring assistance
Made from stainless steel
Cons
Too heavy for a pocket knife
Elk Ridge Knives Reviews Summary
We got to the end of our Elk Ridge knives reviews. We hope you've enjoyed it and the products that we've selected in our list. It was very tough to pick out specific ones if you consider the fact that Elk Ridge are known for quality products. Their design is unique, and you can notice it in each of their products. To summarize things up, you won't go wrong no matter which one you choose. It all depends on how you intend to use it and for which purpose. If you haven't made up your mind yet, you may also want to take a look at our best automatic knives under $50 article.
If you want to check some of our other related articles have a look at the best EDC knife under $100 review or our guide about using a Smith's knife sharpener.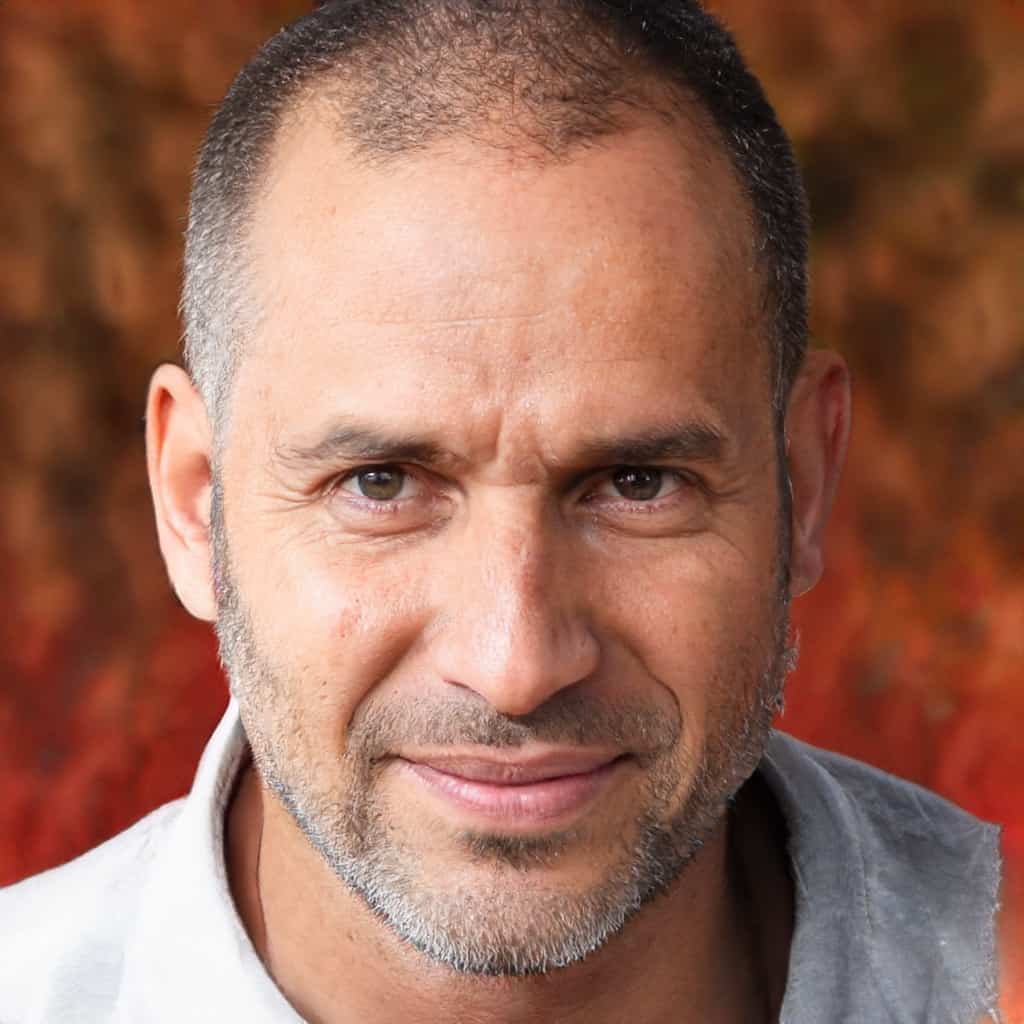 Gary Portman is the founder and main author of Knivesadvice.com. With his extensive knowledge and experience, he is committed to assisting people in choosing the perfect knife for their needs. Through his articles, Gary shares valuable insights on various aspects of knives. With his expertise, readers can make informed decisions and find a knife that is tailored to their preferences and requirements. You can find more info about Gary here.